Winters are not easy to handle so are the home decor which is spoiled thoroughly by the heavy coats, caps and scarves if they do not have a peculiar holding space to rest on. So get your hands busy now even though the winters are not here but make time before arraignments to arrange your coats and other stuff. So here we present you this DIY pallet coat rack design to get your hands dirty with, using the cost free yet sturdy and robust pallets.
The whole structure of the coat has been build with the vertical stacking of the separated pallet slats together except the top which is a full rip of skid section with dice section serving as the shelf top. Five sturdy hooks have been screwed to the coat rack to hold the heavy coats on it being mounted on the entrance or hall walls. The cocoa brown finish is intended to give it a rustic appeal that would bring some traditional style in your decor.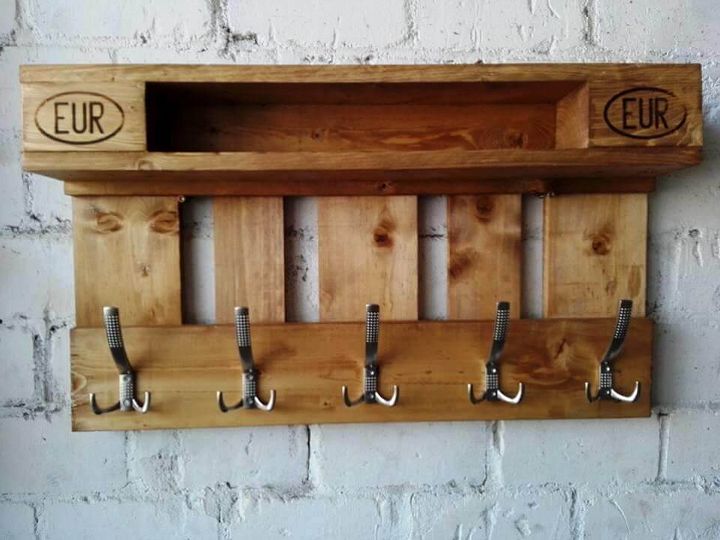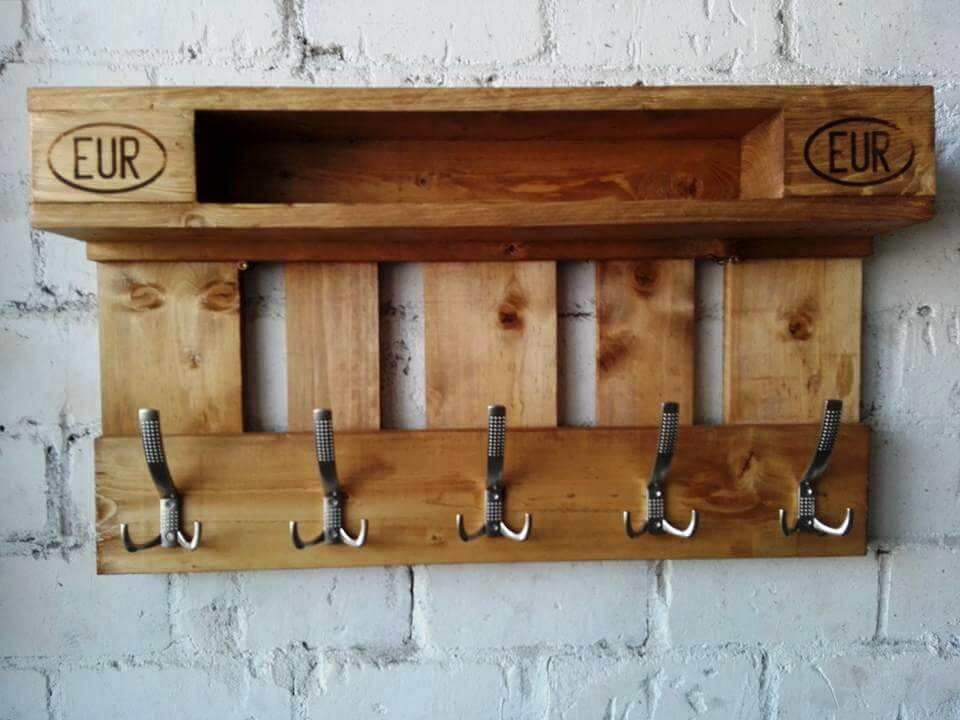 Before the arrival of the winters make sure the presence of this pallet made coat rack on your walls to hang your coats on.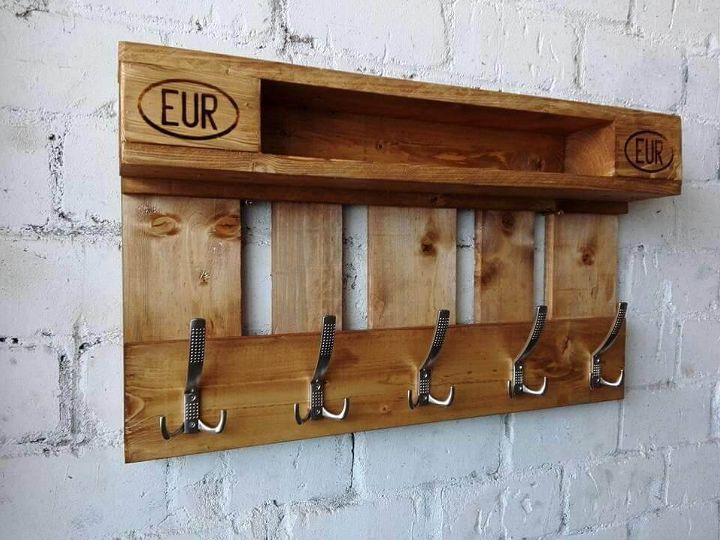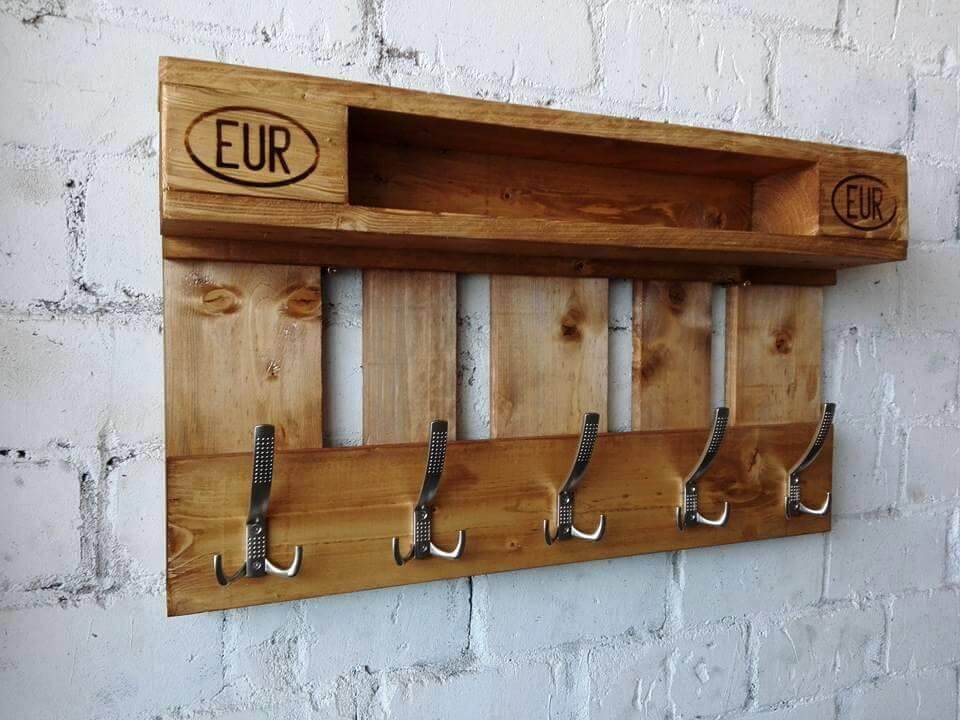 Using the pallet separated slats this functional coat rack has been easily yielded at home with five hooks adhered to it.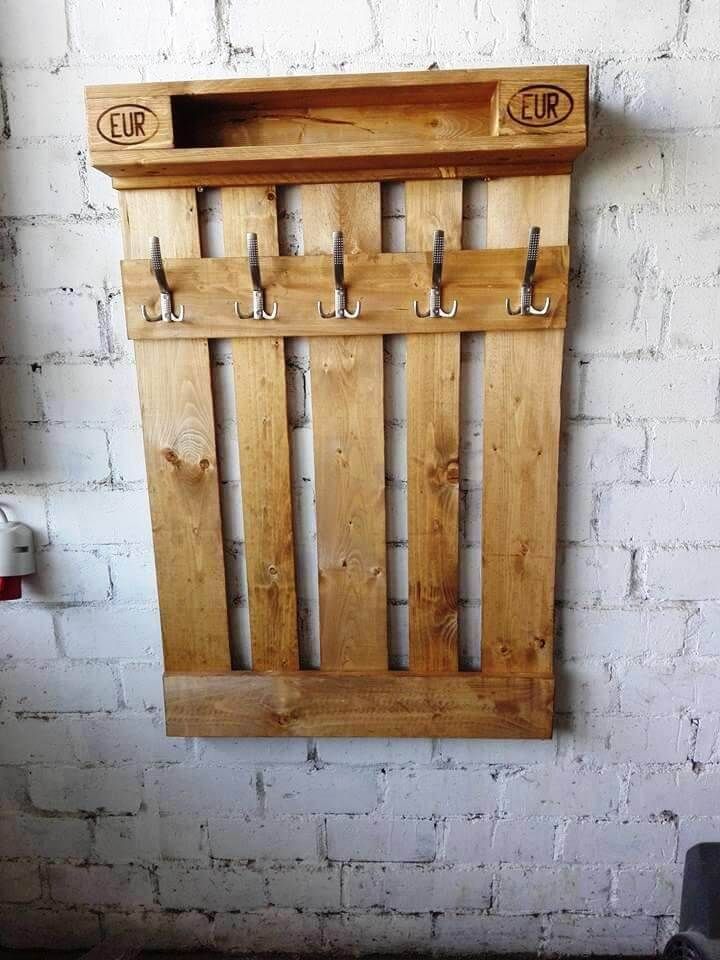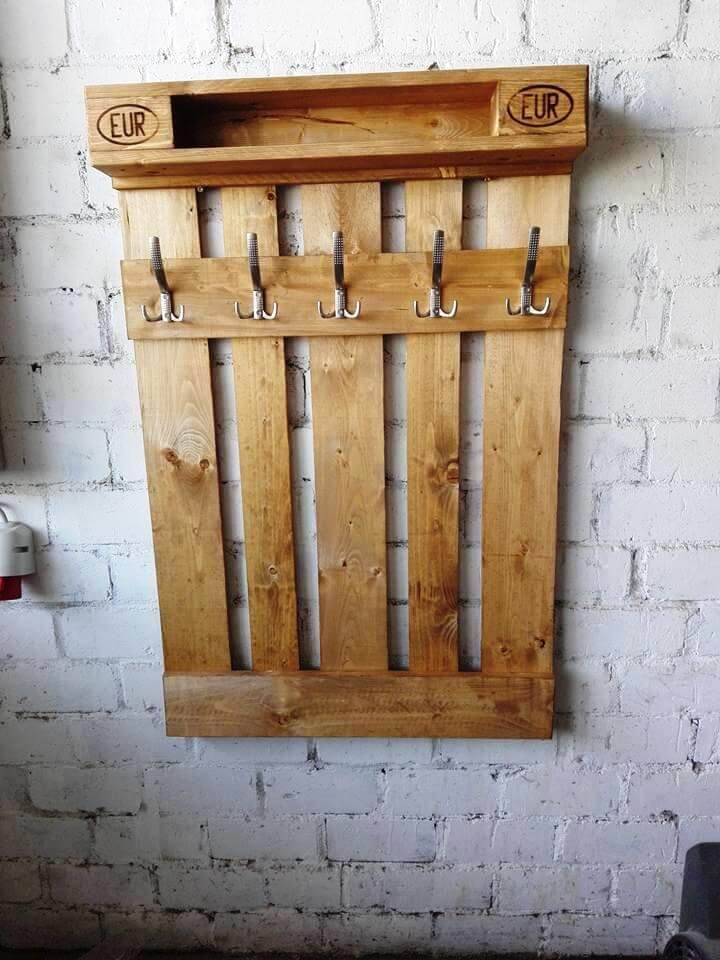 The structure or the design of the coat rack has been extended downwards with the vertical stacking of five pallet slats.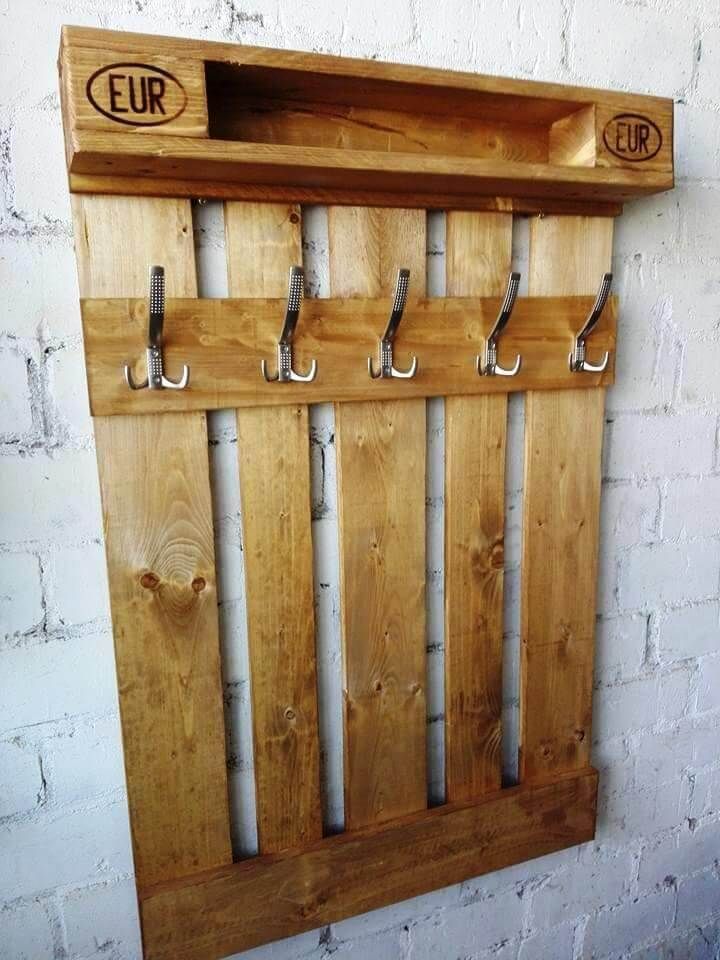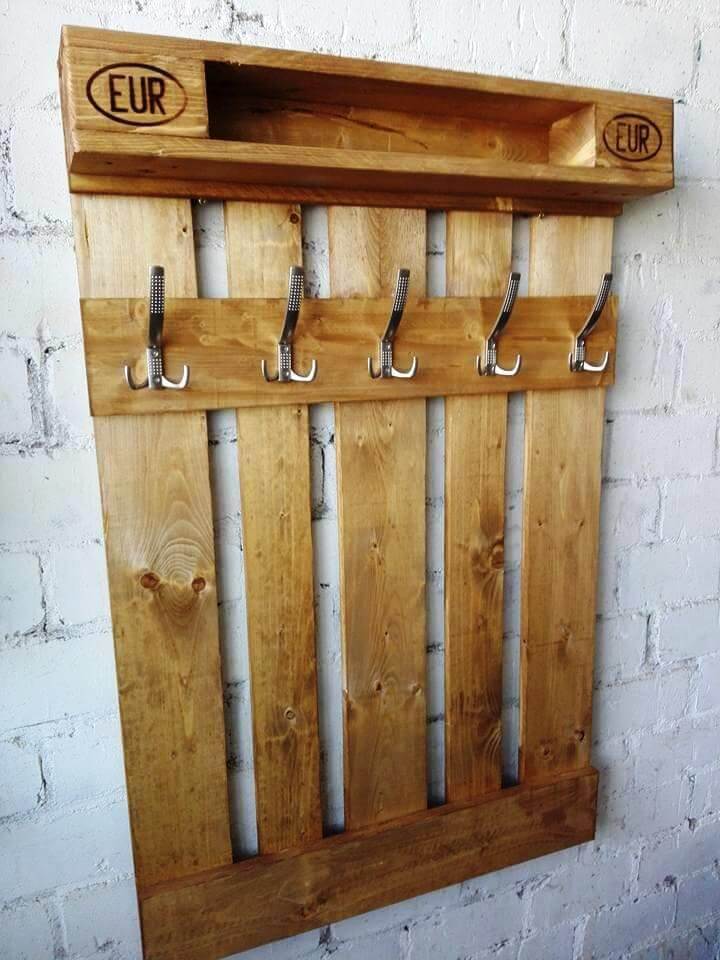 A pallet and dice section skid piece has been used as the top of the coat rack serving as a top shelf to hold some extra needy stuff.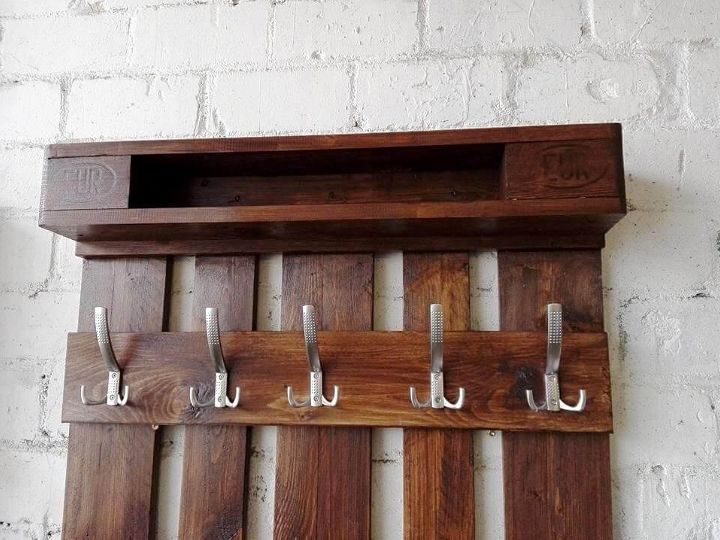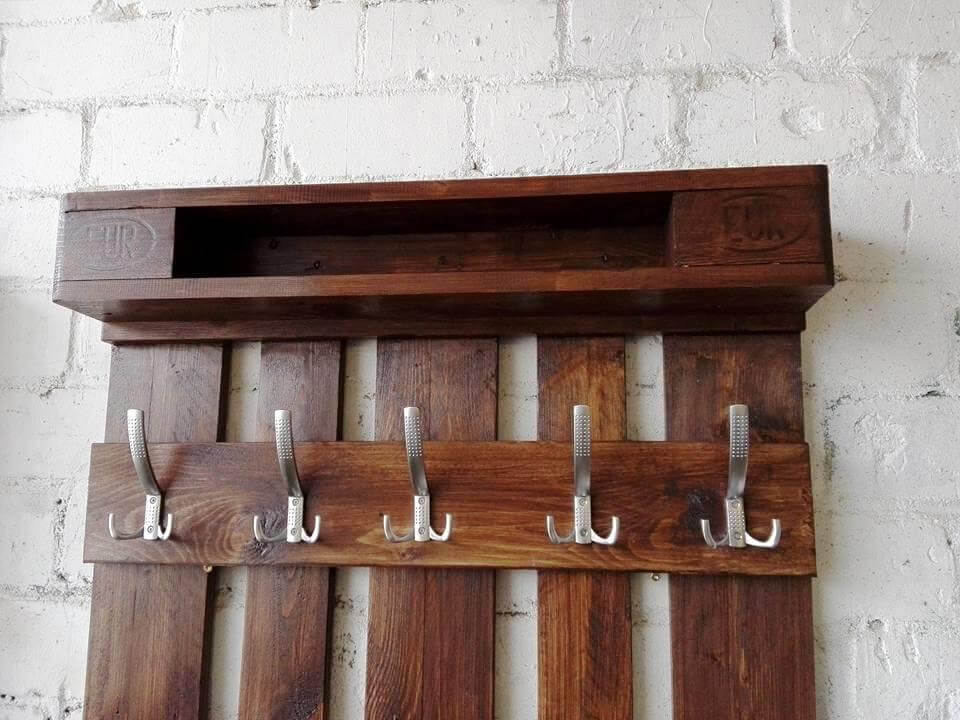 So hang your heavy coats on the hooks and put your keys, mobiles, purses in the top shelf so that you can not forget to get them while going outside.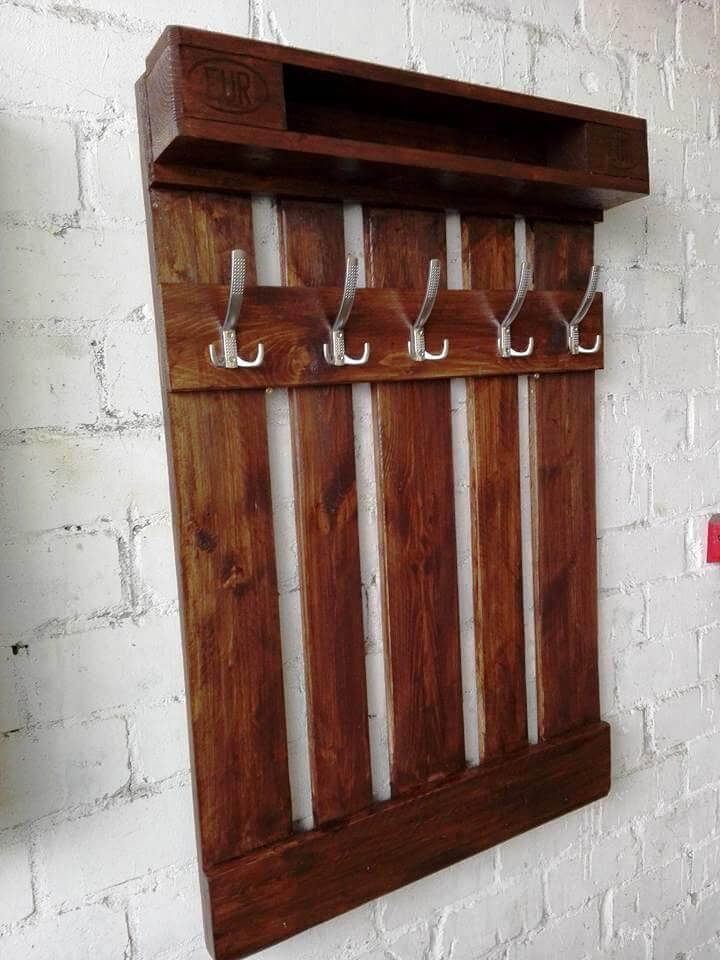 Hall, entrance or any room of your house can be provided with this coat rack to be mounted up on walls and perform its practical applications smoothly.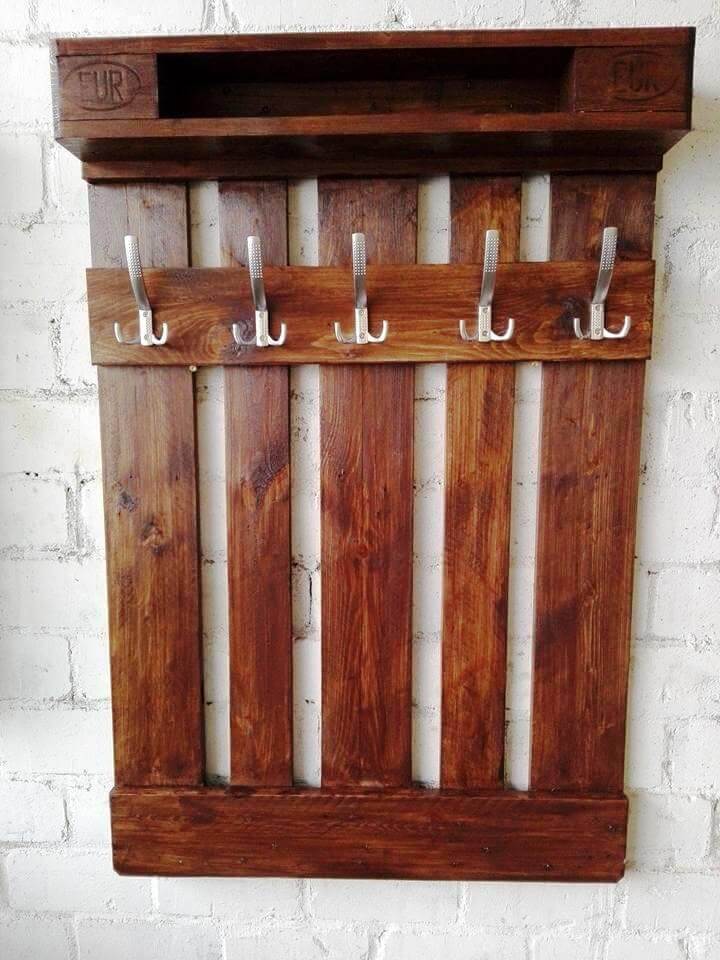 The cocoa brown stain finish has been chosen to give it a nice rustic finish to bring some traditional style ouch to any decor type.
Made by: Palettendesigner