With its incredible and wonderful recycling powers the pallet wood is really having more and more fans added to its long list. And it's the high time to shout out loud for the pallets for being so friendly with us and our home dwelling. What can be more a nicer way to appreciate the pallets then sharing the pallet wood projects and items with the whole world and we the DIY projects is rightly doing so with proud.
We want more and more people to know, to experiment and to get crafty with the pallets so that they can also make the most out of the pallet wood advantages which are counted as sturdiness, cost efficiency and durability. From basic home furniture things to decorative objects and some extra embellishing things to groom up the interior look, all are possible to be yielded from the pallets which easily get dismantled into slat and plank separations and get packed and stacked through various techniques resulting in some pallet furniture and ideas.
Here with this round up of 70+ DIY pallet ideas for home decor you would astonishingly know the broad spectrum of the pallet achievements made by genius and creative pallet crafters at home to give you some really good inspiration and motivation to test your own crafting skills in your next idle pursuit.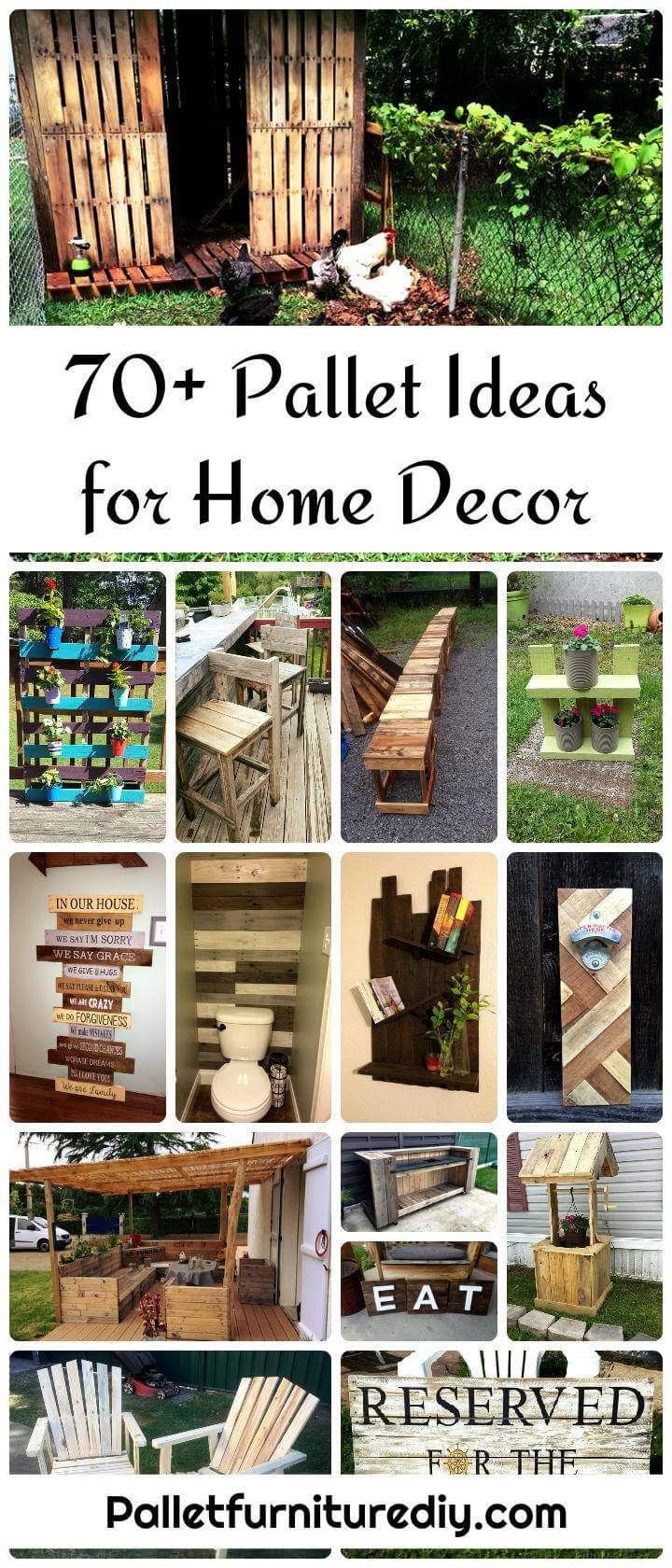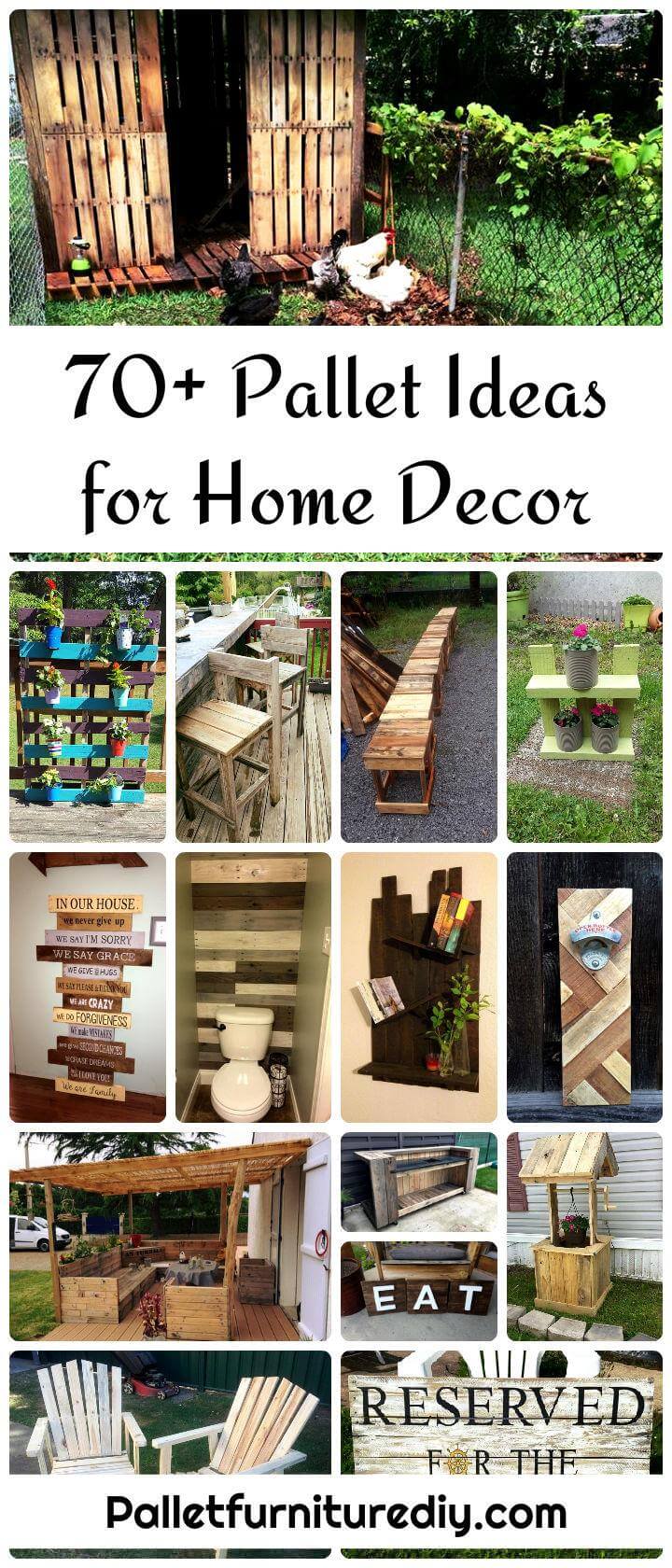 Walls of the house play an important role in home decor and interior designing. These empty and blank walls are filled with some artistic paintings, sign art pieces, picture frames, clocks etc but what is getting the attraction and attention of people these days is the sign art. And your very own pallets can really help you a lot to gain some personalized sign art boards and piece to match your stand out personality. And for some cool and interesting samples we have with a small collection of these sign art right below to let you people peek into before you get your hands dirty with the pallets.
You can stack four to five custom pallet pieces to form a board like canvas and then you can paint it and stencil it with some inspirational, encouraging and loving words like Faith, Love Hope, family quotes, DOB, lucky number etc has been done in this case. It would be more interesting if you use each pallet slat for each stenciled word with painted arrow as here down in the picture. The sign art pieces can be made to free stand along the walls or mounted.