Let your creativity make you financially stronger! Go with an all genius perspective of thinking and do the ever unique DIY projects with everyday materials and earn a great revenue by selling them to people all around! The most used DIY material nowadays are the pallets as they are tones of creative pallet projects about building unique stuff and furniture with them which are really getting viral also! We are also here some of hot and creative picks here which would all let you know the basics about how to craft pallet ingeniously for home projects, decorating and furniture items which can be damn interesting for the people to buy from you! You should definitely give priority to furniture items that can quickly be installed with feasible pallet shapes and would also be lasting longer so your buyers would not have any quality or stability claim also!
Just turn the already made pallets into beautiful easels or also into notice boards or wedding boards, like the given one with painted pea-cock and also comes with a custom wedding quoted written over! Simply stack the pallets for mind-blowing wooden seats which can even be sold at best prices! If you are really a legend in creative thinking then designing your own modern and featured pallet furniture projects would not also be a big deal, the given artistic island with glass paneled cabinet doors is a beautiful example here! Shape up custom cachepots with pallets and toys boxes and also those of amazing pallet planter ideas!



Install amazing pallet outdoor furniture like outdoor loungers and swinging beds and chairs which would all be lovely to outdoor lovers and also use the pallet scrap to build stable wall holders or like the wall hanging guitar stand! You can even craft beautiful festival decors, pet bed and houses, benches, custom chairs, wooden consoles and custom stands with pallets, all this kind of stuff would be all you need to open up a DIY pallet furniture sale shop!
Painted Peacock Pallet Wedding Welcome Board: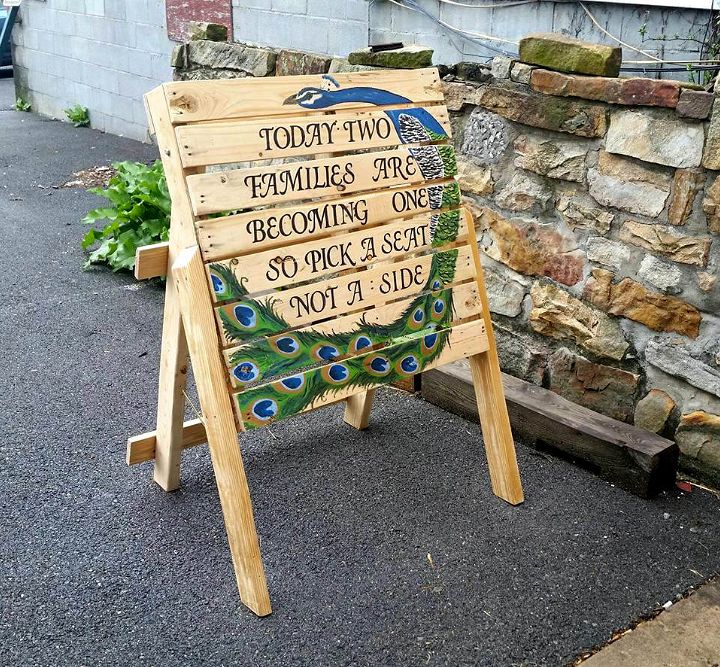 Easy Pallet Piling into Patio Bench: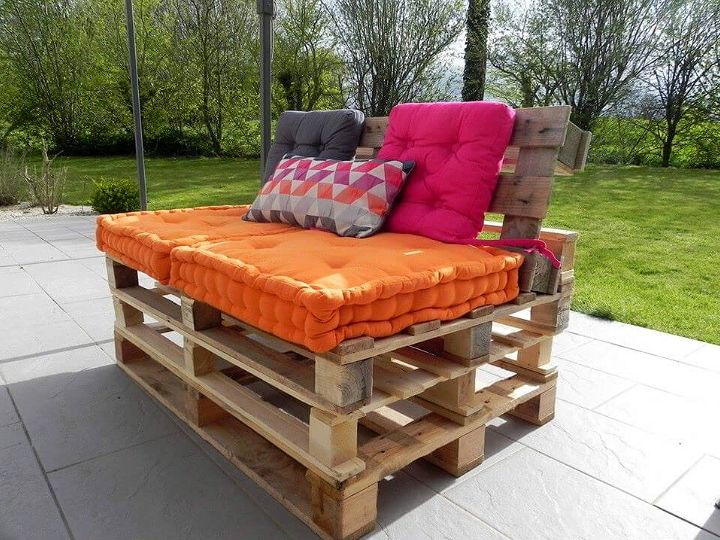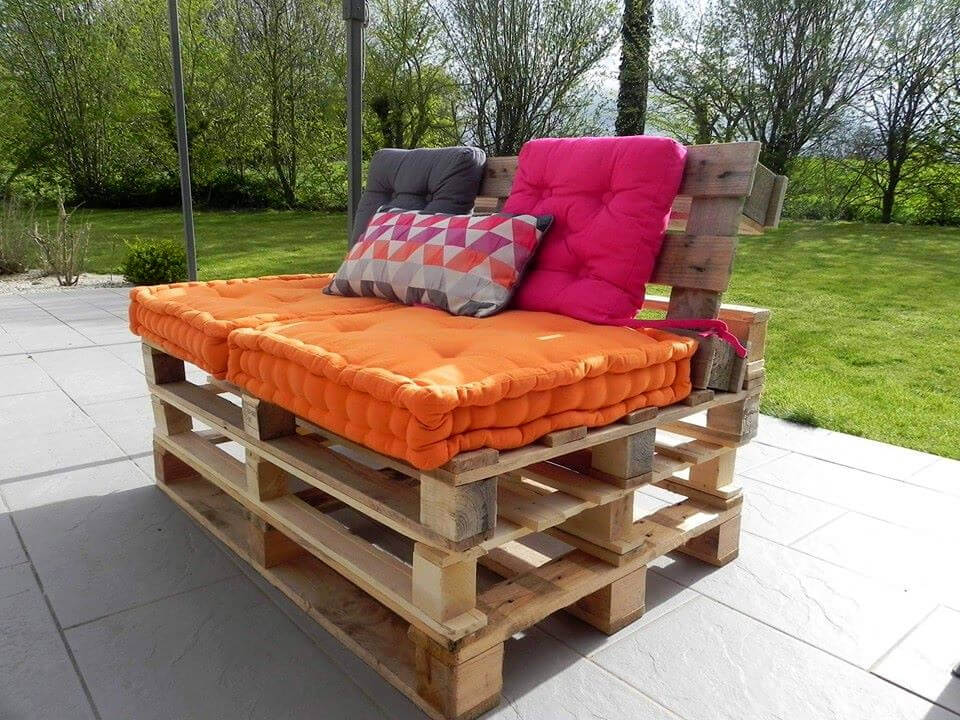 Pallet Kitchen Island with Glass Paneled Storage Cabinet Doors: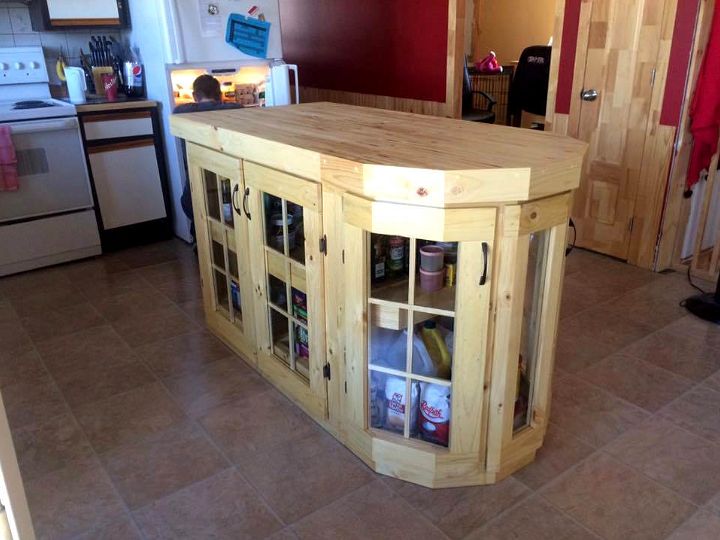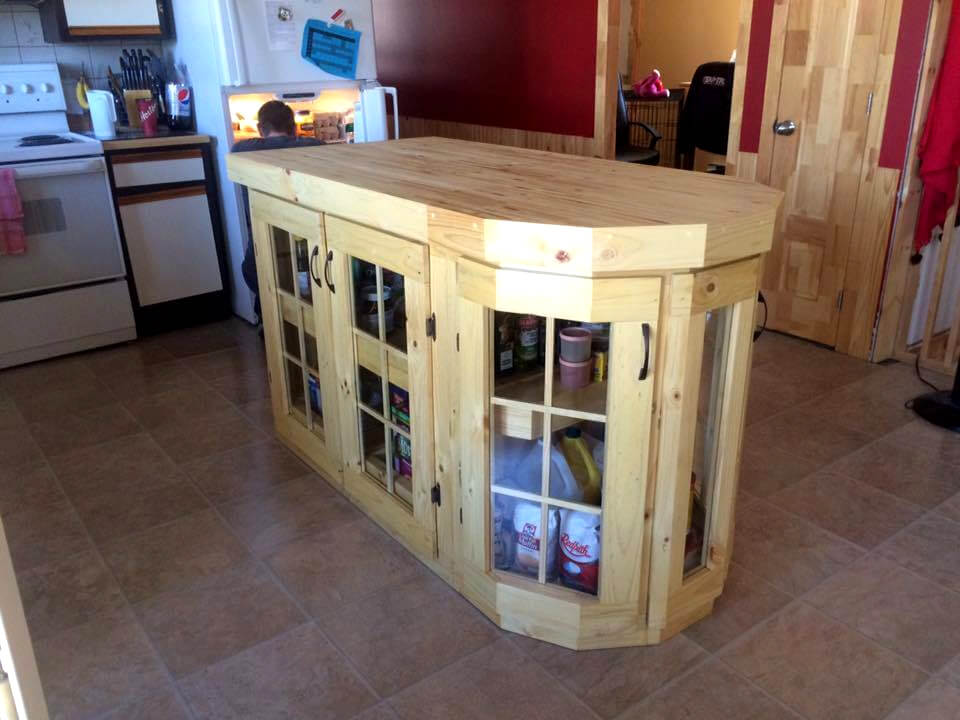 Planter Box or Trash Bin Made of Pallet Scrap: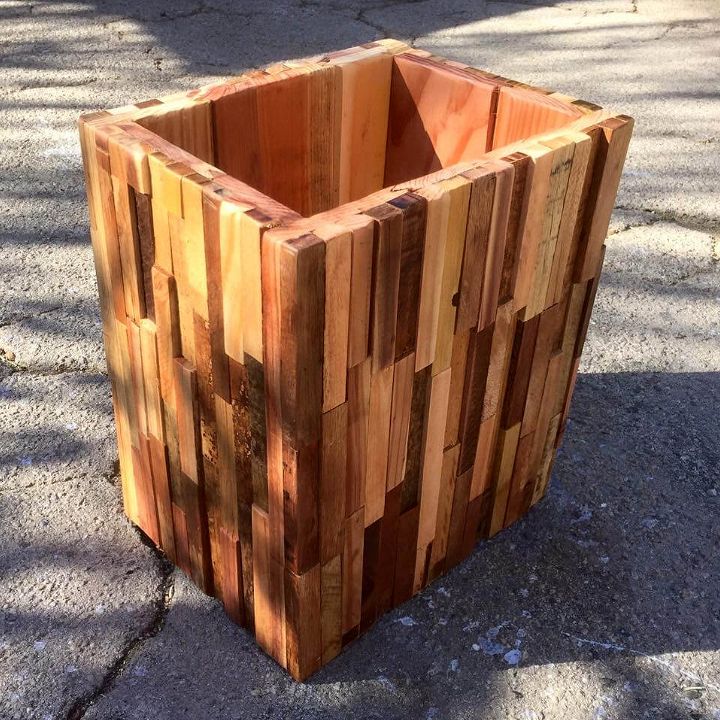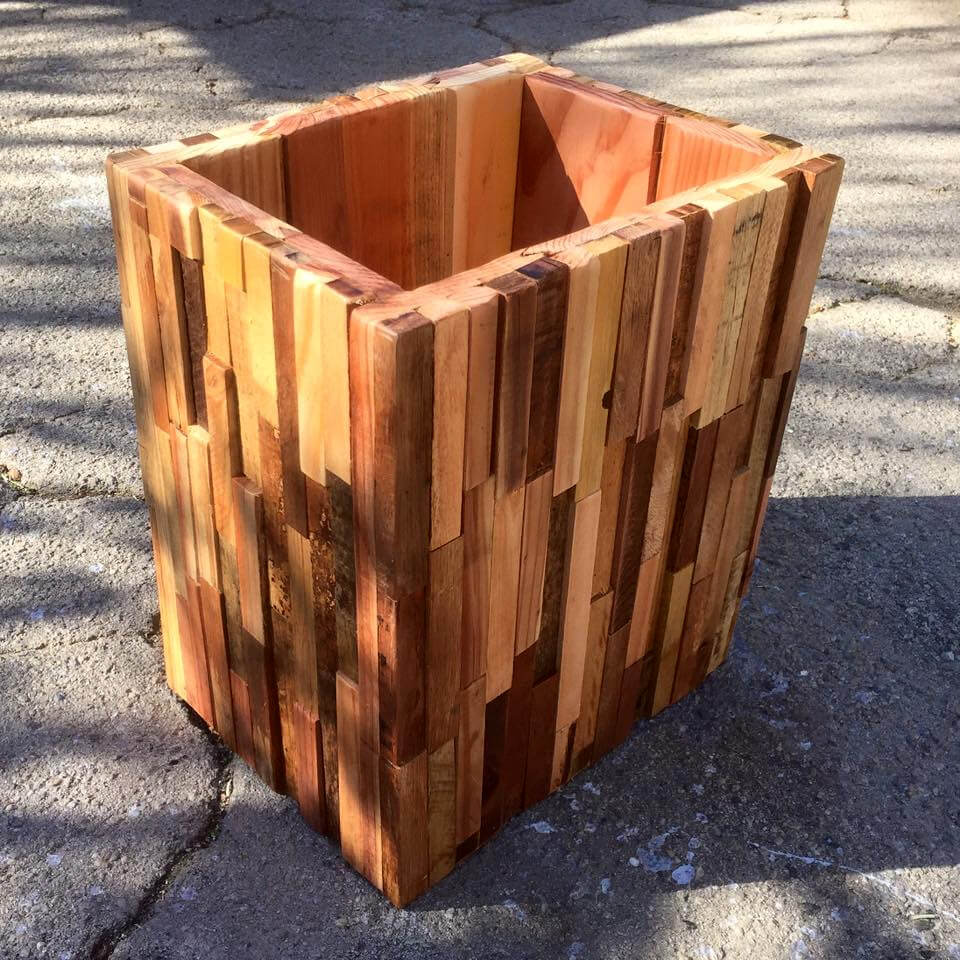 Pallet Outdoor Swing + Lounger + Coffee Table Set: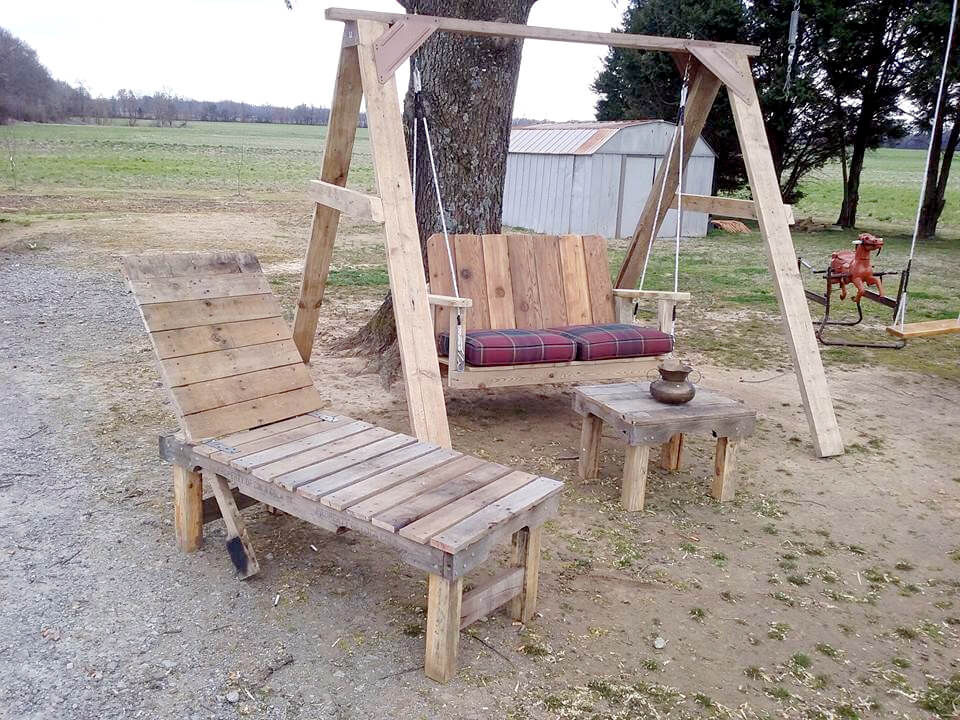 Pallet Guitar & Key Organizers: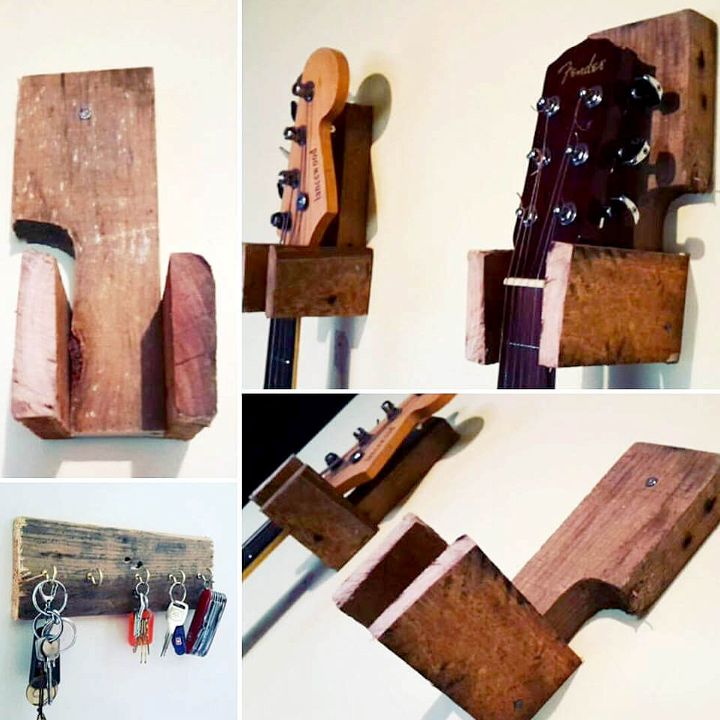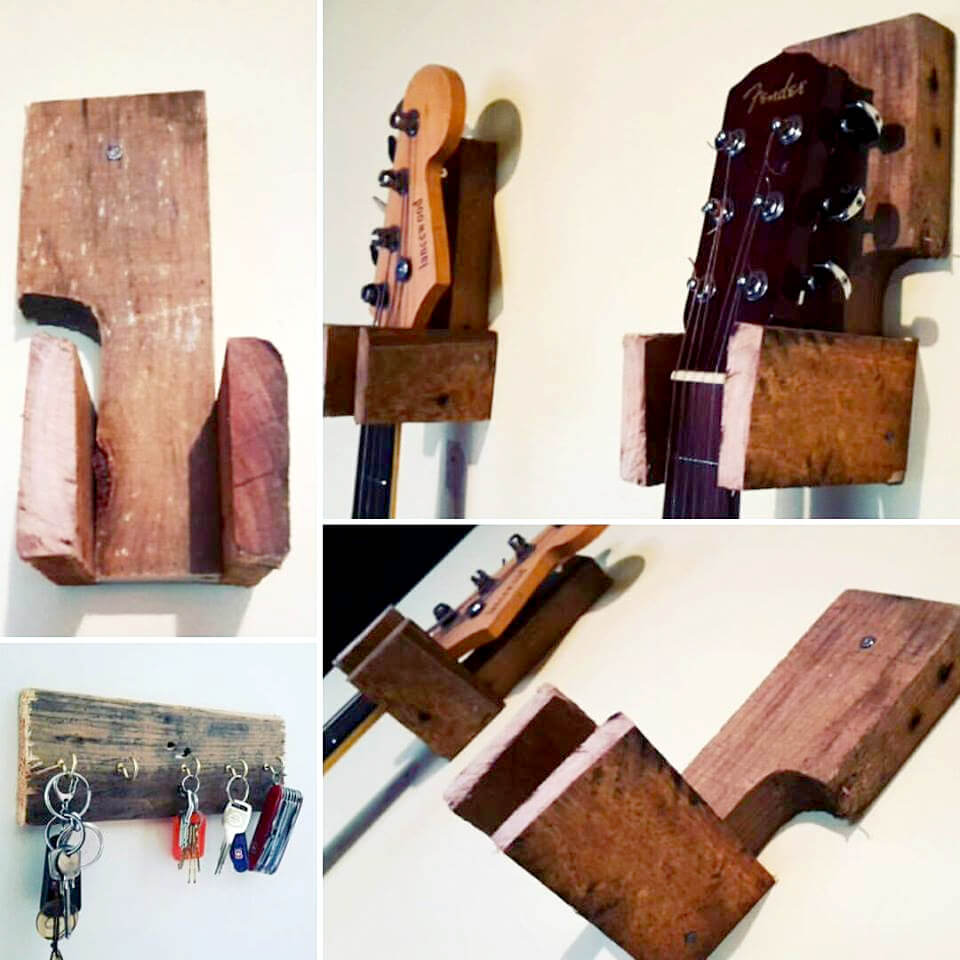 Pallet Computer Desk & Bookshelf Set: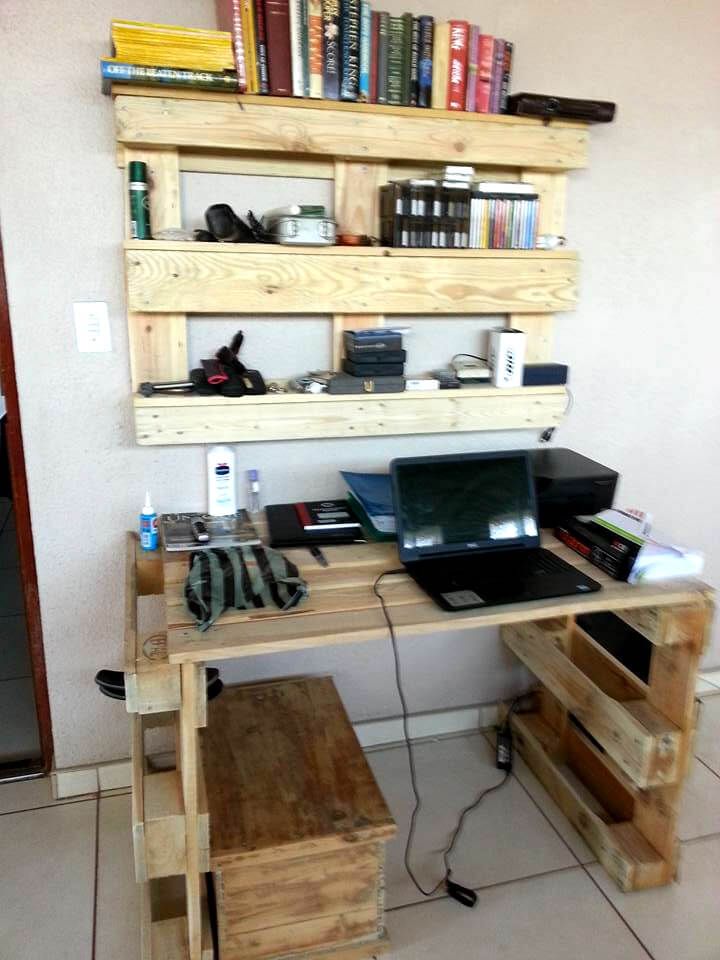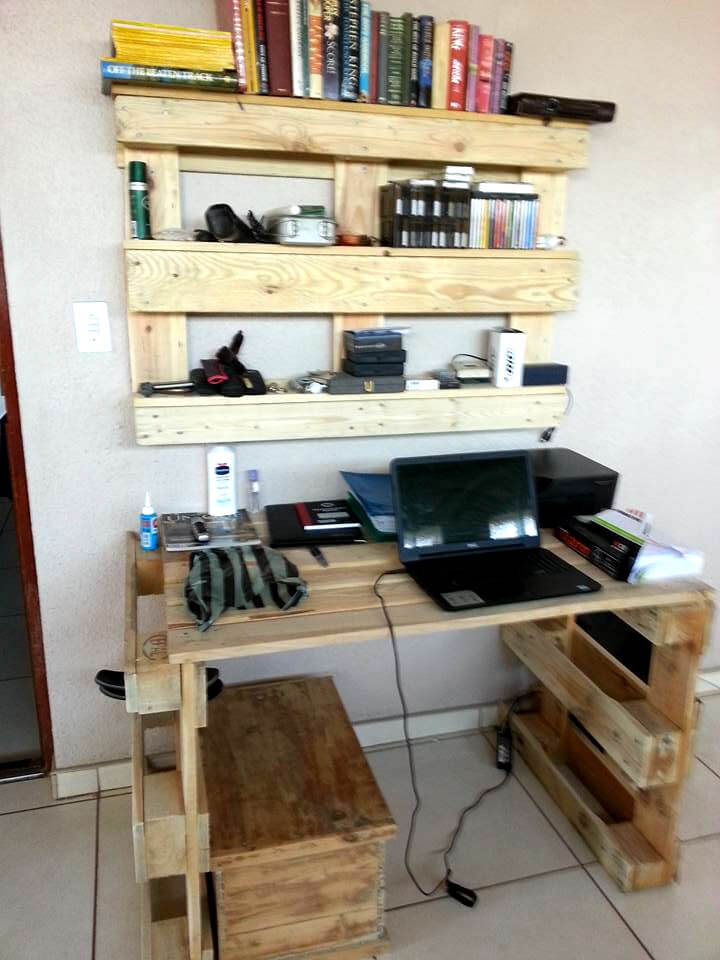 5 Cool Pallet Wood Projects: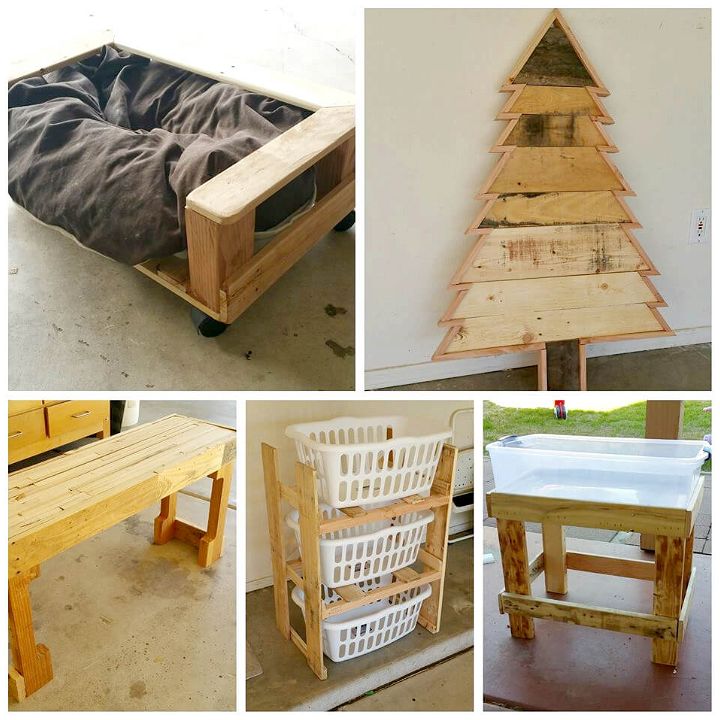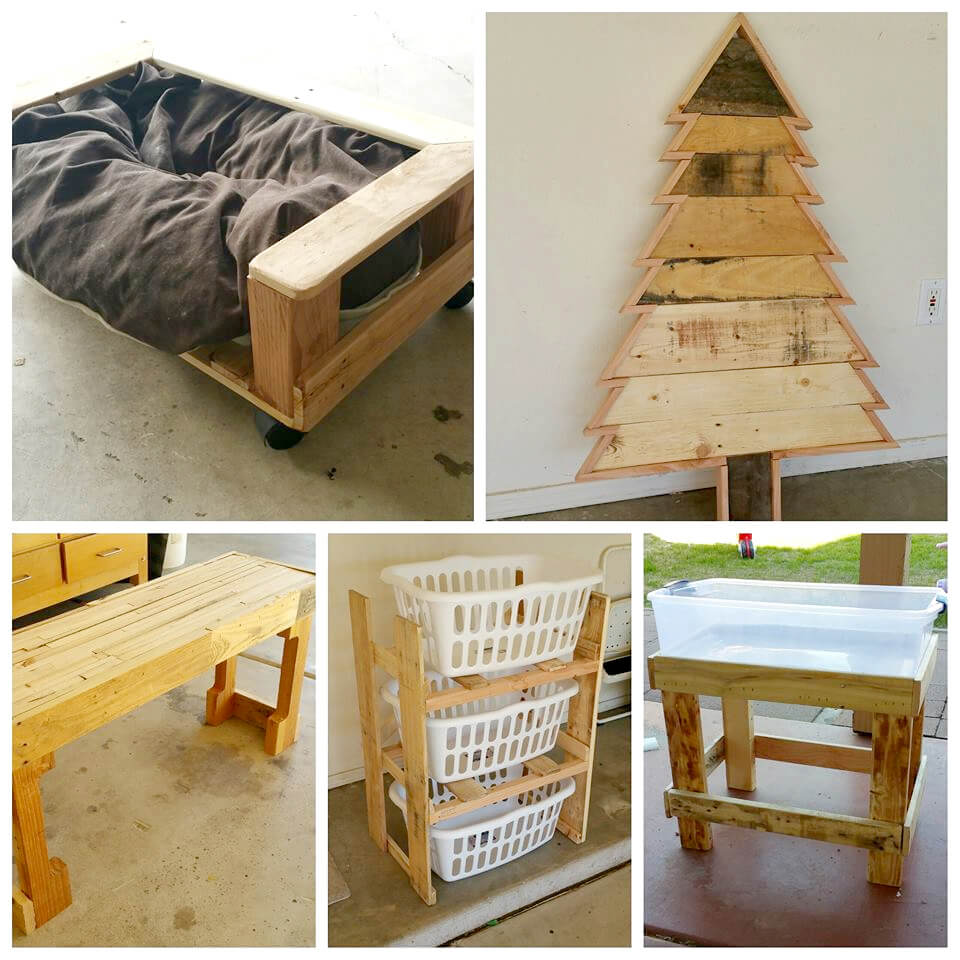 Rustic Pallet Decorative Console: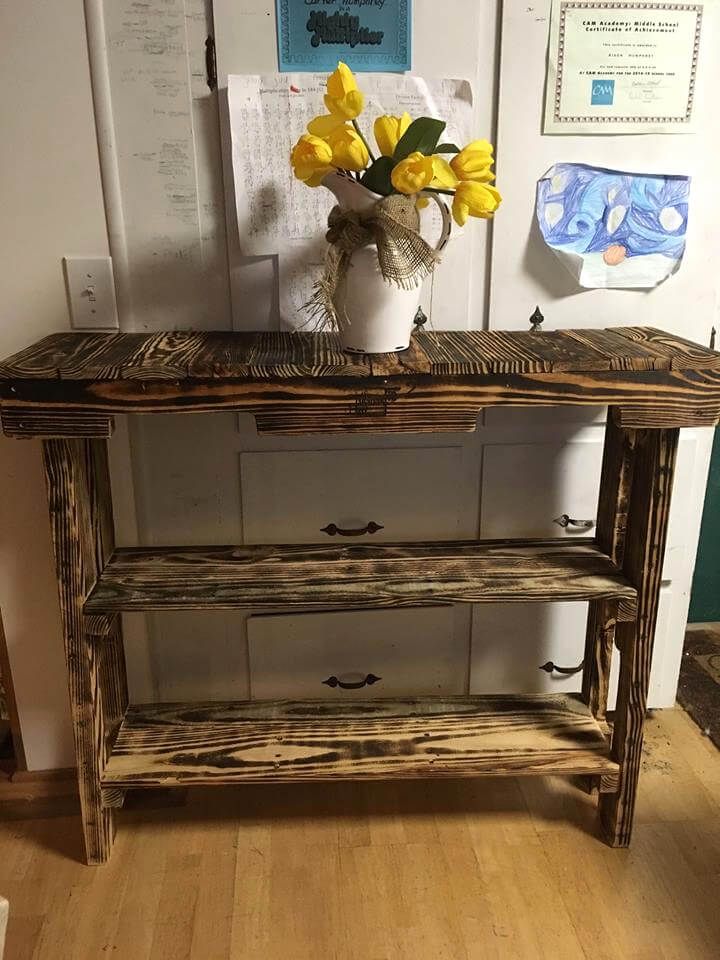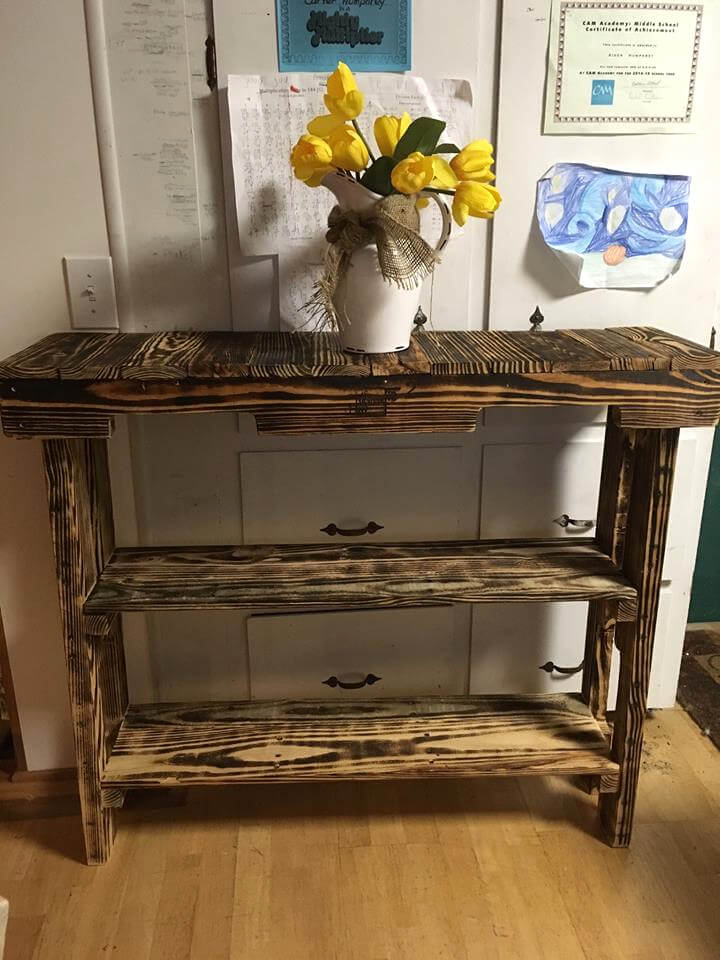 Wooden Block Style Pallet Chair: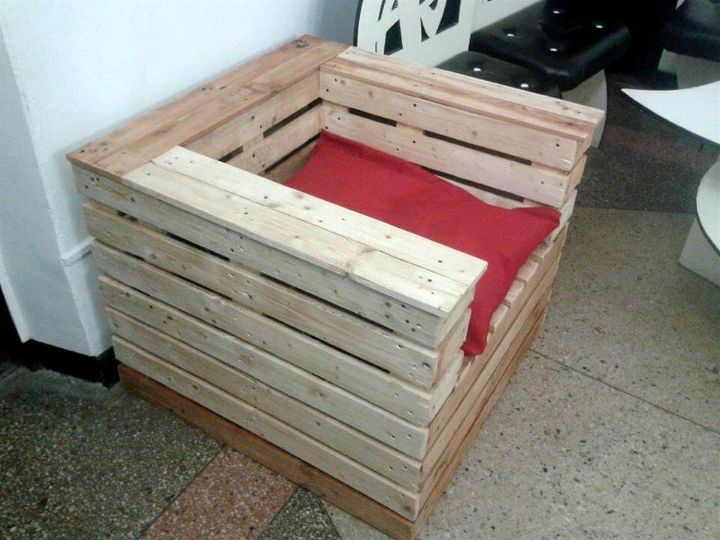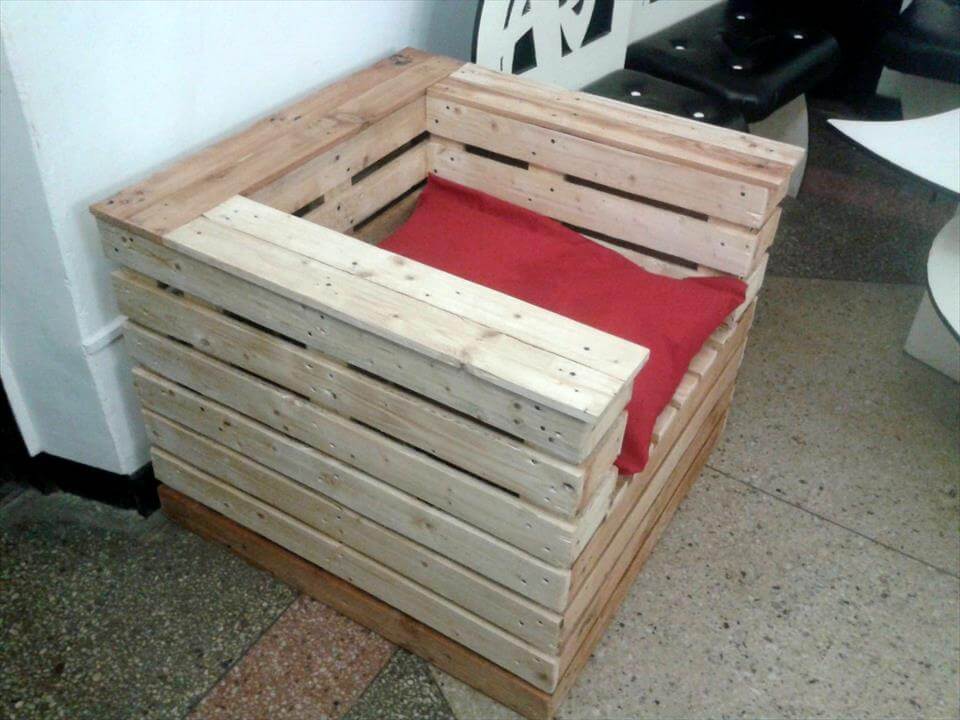 Time to get be extra smart as pallets are giving everyone beyond his limits and one can get more if he is wise enough in his creative thoughts! Here we are to elaborate a few examples of pallet wood creativity that would be sure to leave you amazed after taking a look!
Pallets straight planks can be arranged beautifully and simple to gain simple plan wooden boards which can be painted for amazing wall art pieces, can be overwritten some quotes or sayings for custom wall boards and  can even be taking in already made wooden or metal frames to serve as wooden shelves, the given media table or bookshelf is a beautiful representation of it here! Also get pallet planks in abundance and integrate them to copy all time functional model of indoor storage units like the given dual toned kitchen hutch or crockery cabinet!
Treat the pallet made flat wooden boards with half cut spools and get arty style media console, TV stands or entertainment center that would also be storage-friendly! Build the cubby style storage units for your shops, and also get them as indoor beauty station the given L-shape bookshelf is a perfect sample of it! Get amazing stuff for your kids out of pallets like kids mini sitting sets and tremendous garden playhouses, checkout the practical suggestion given below! Also build the custom pet feeders with pallets quite easily and do install garden sheds, outdoor dining sets and custom wooden pallet headboard walls with attached nightstands!
Pallet Bookshelf/Media Console/Hallway Table: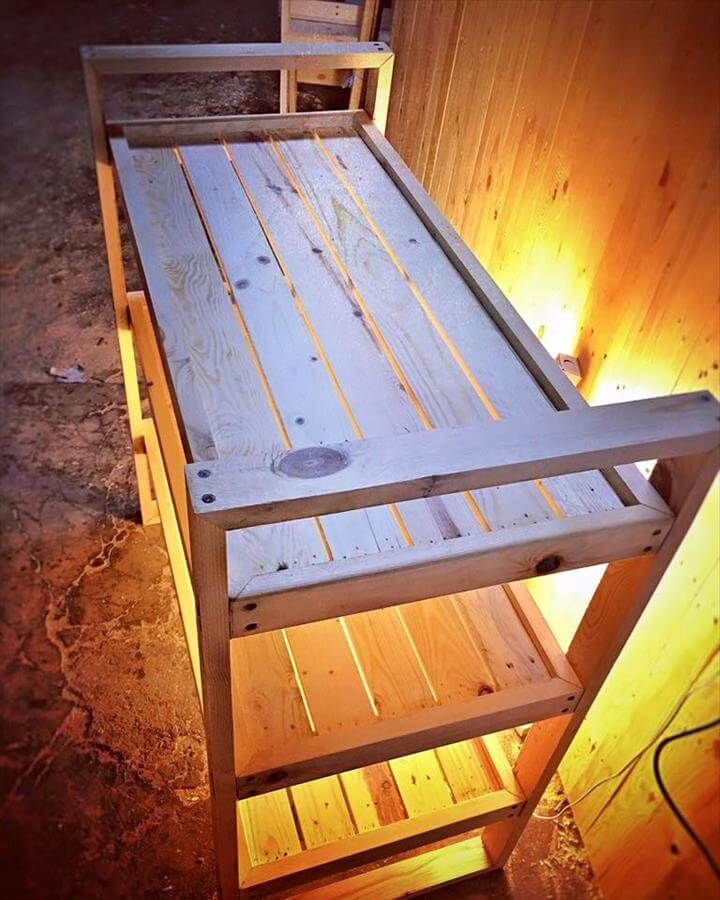 Half Red Mahogany Stained Pallet Kitchen Hutch: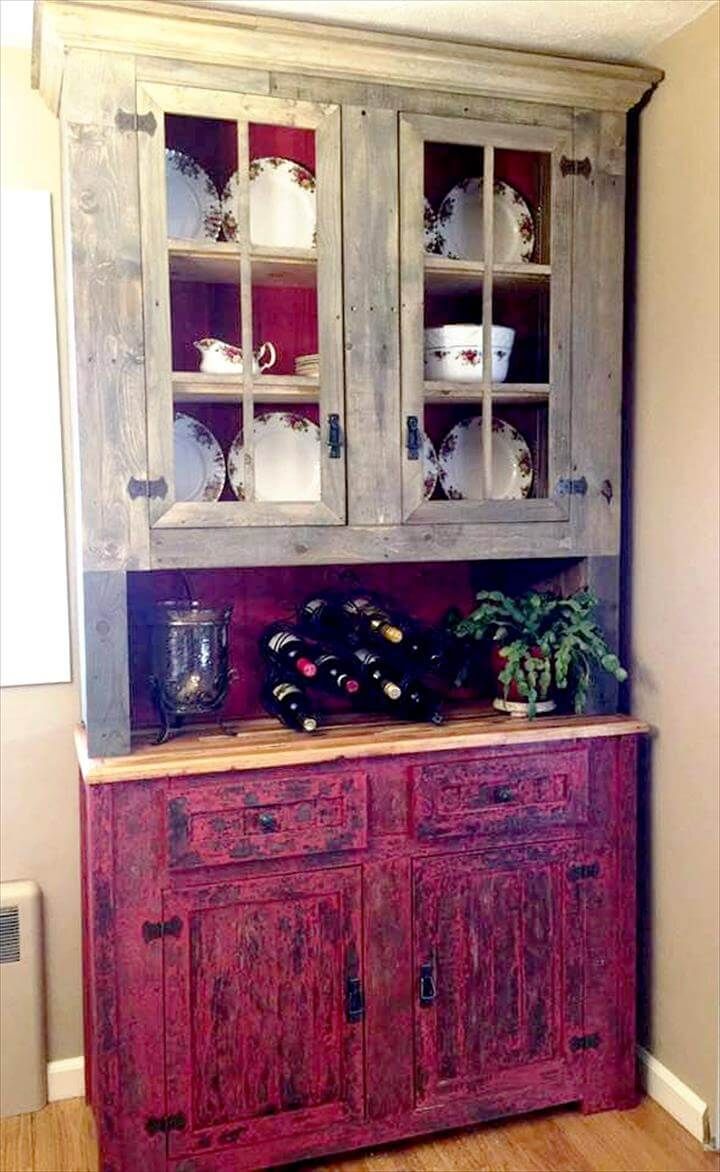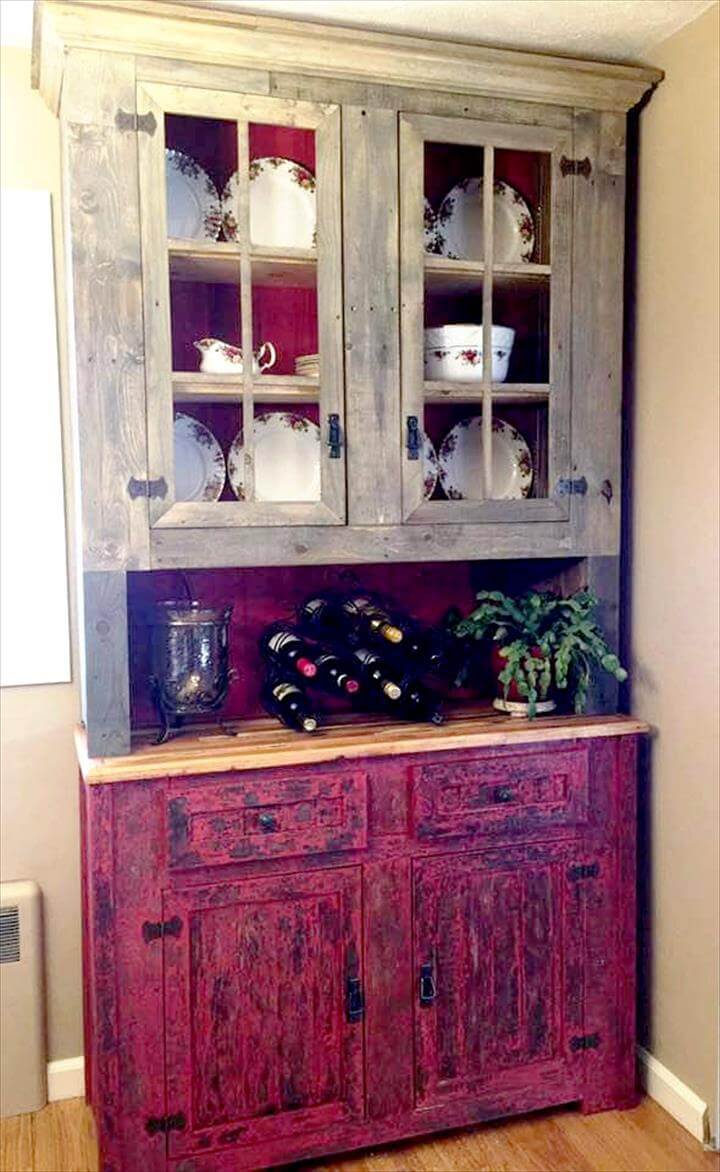 Pallet + Half Cut Spool TV Console with Storage: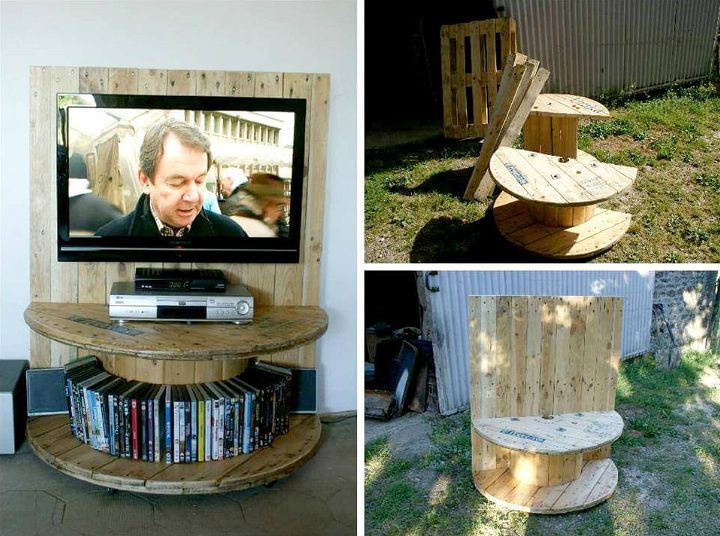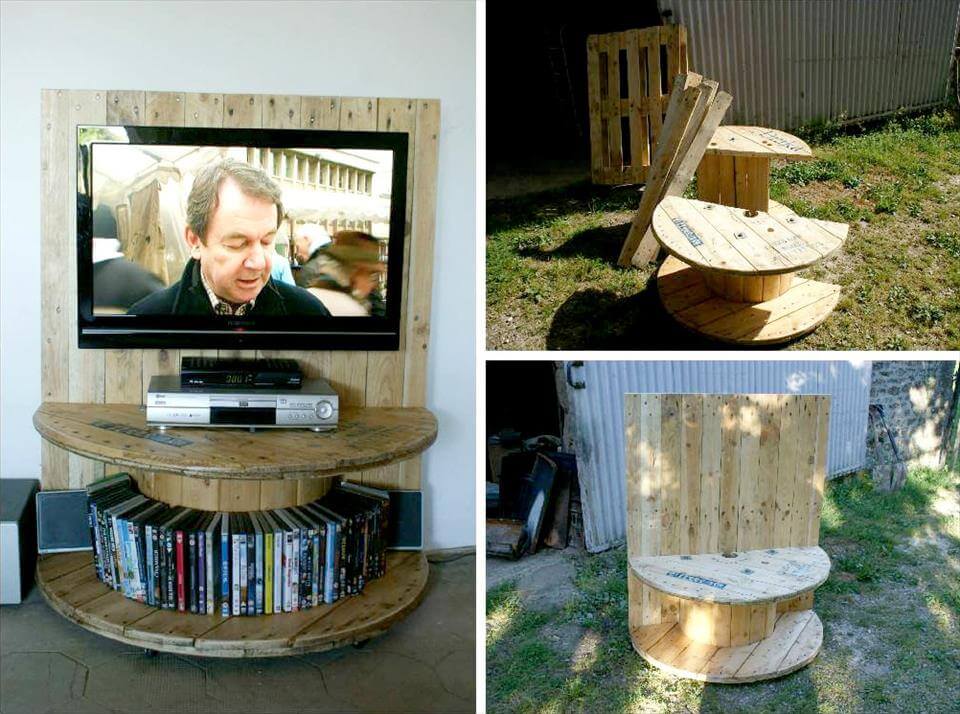 Custom Pallet Large L-Shape Bookshelf: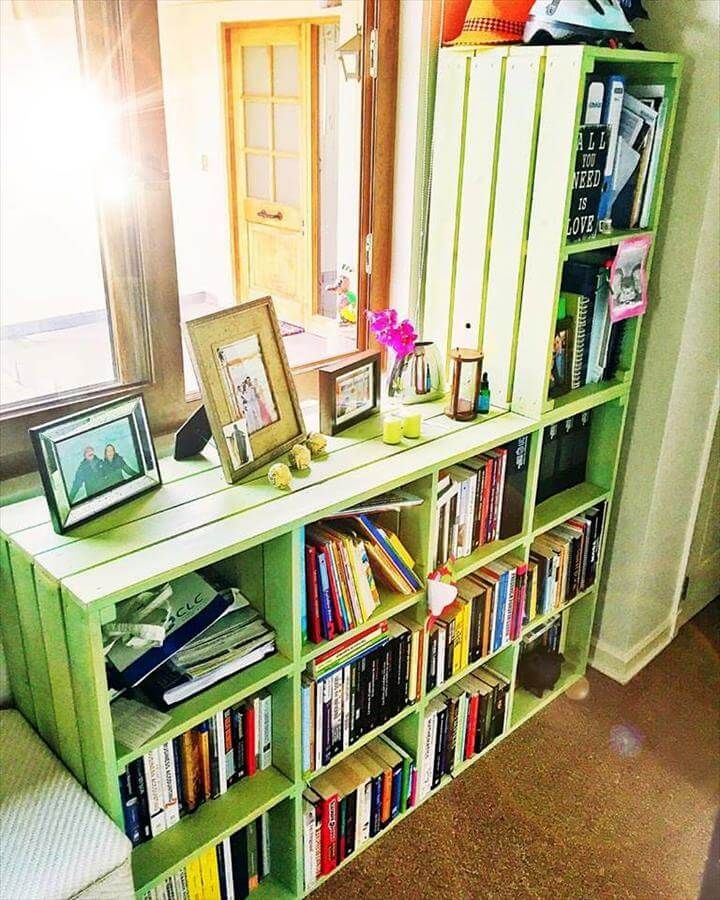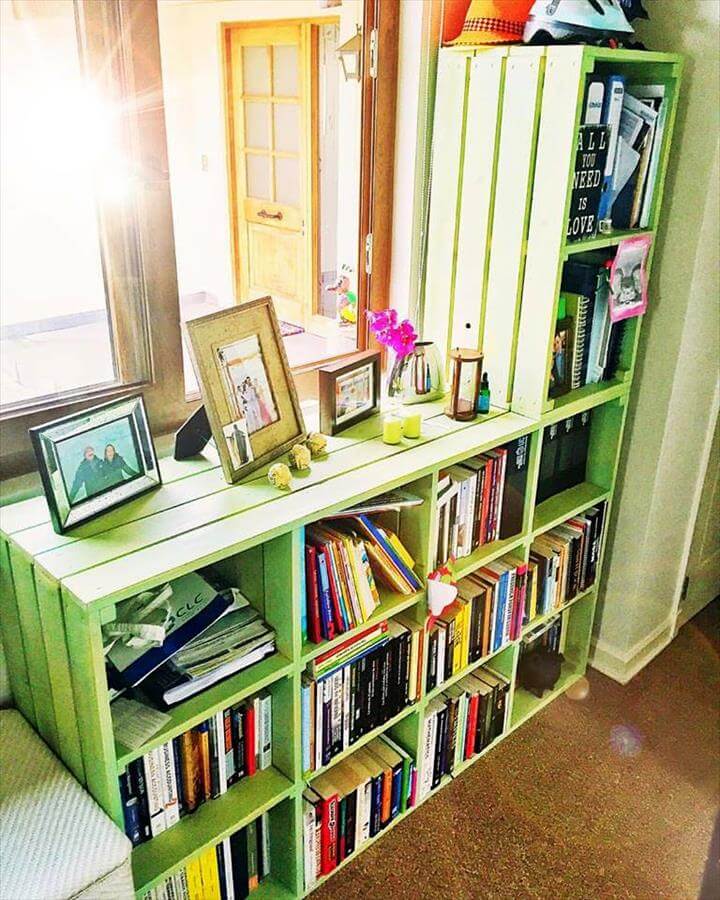 Pallet Raised Outdoor Table with 2 Matching Benches: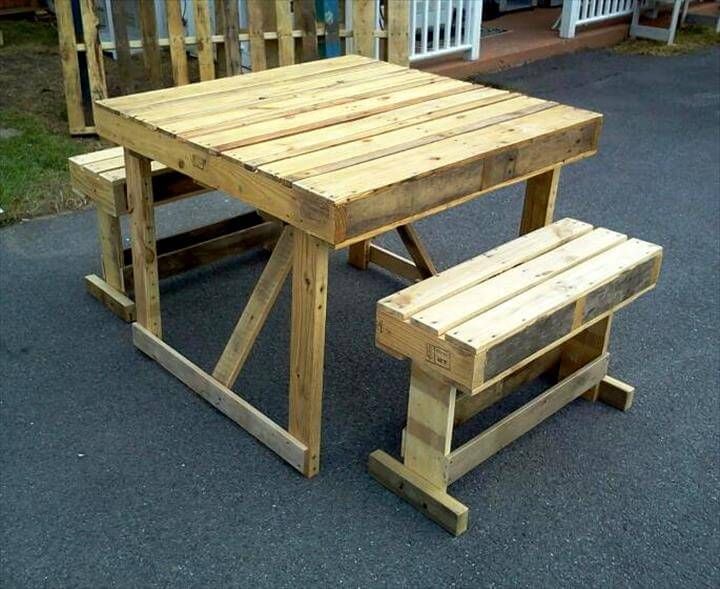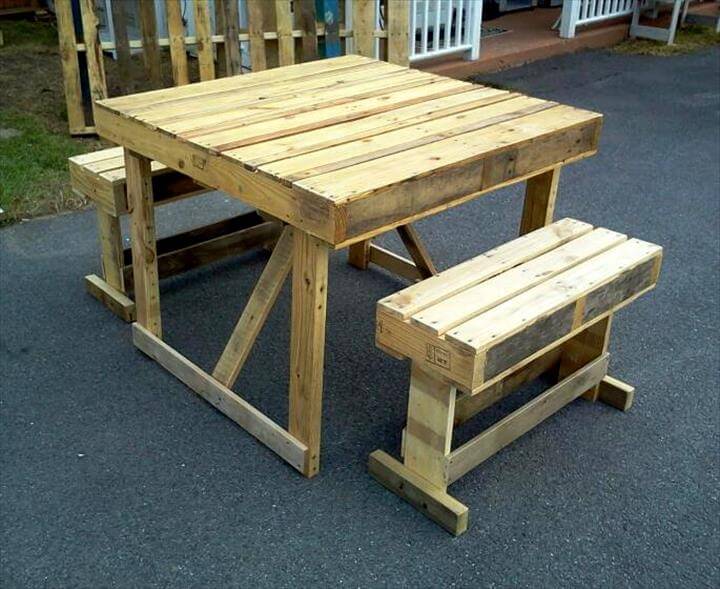 Pallet Garden Shed with Shingled Rainbow Walls: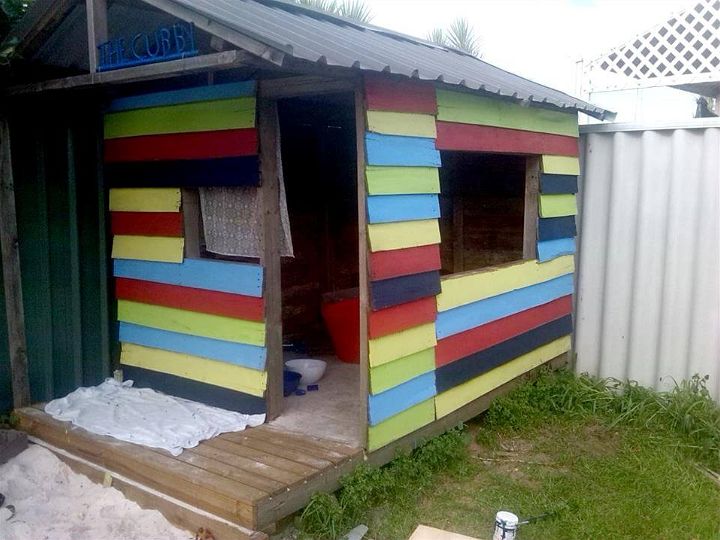 Pallet Headboard Wall with Nightstands: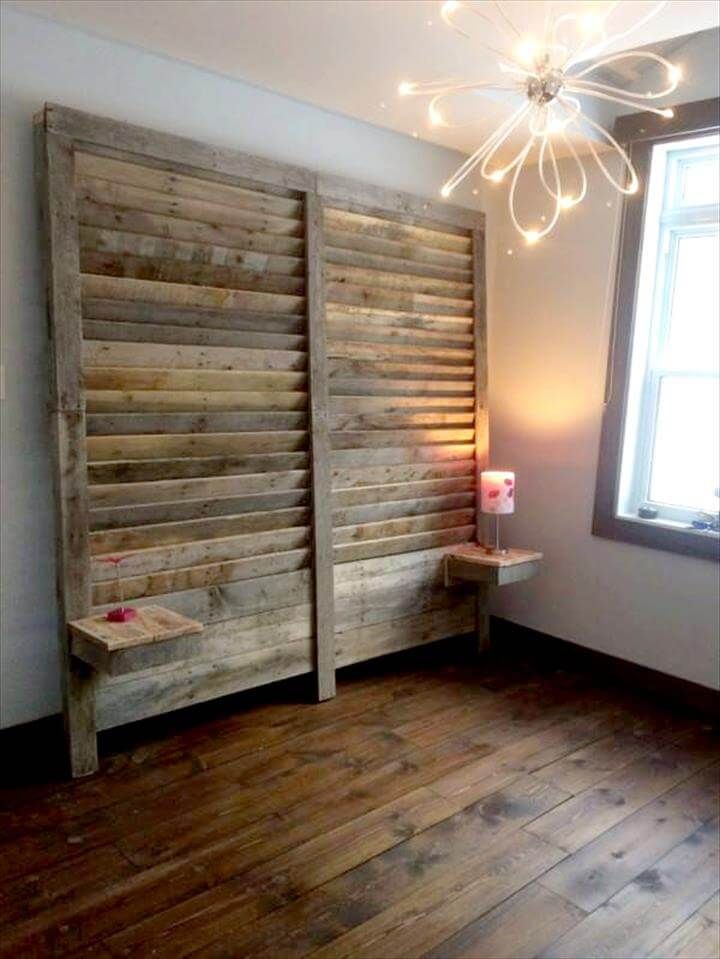 Pallet Kids Playhouse: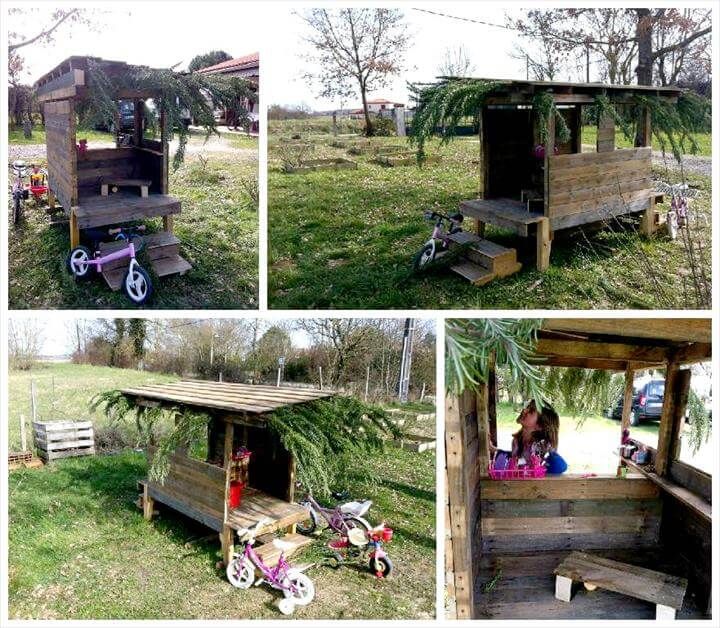 Pallet Kids Sitting Set: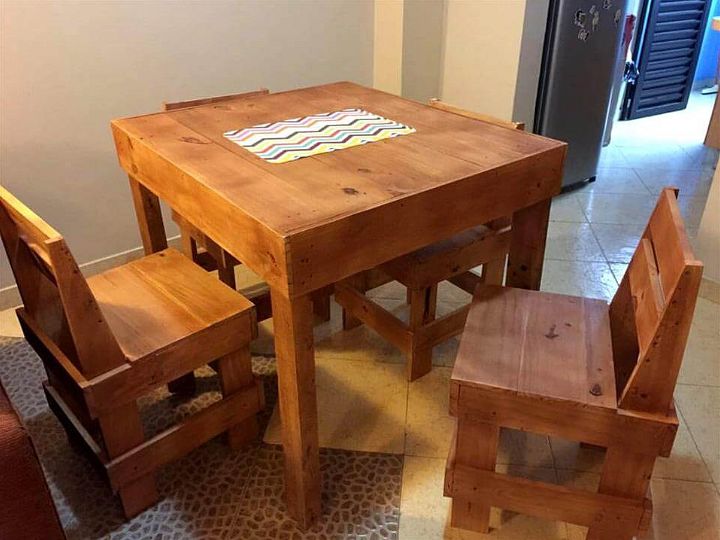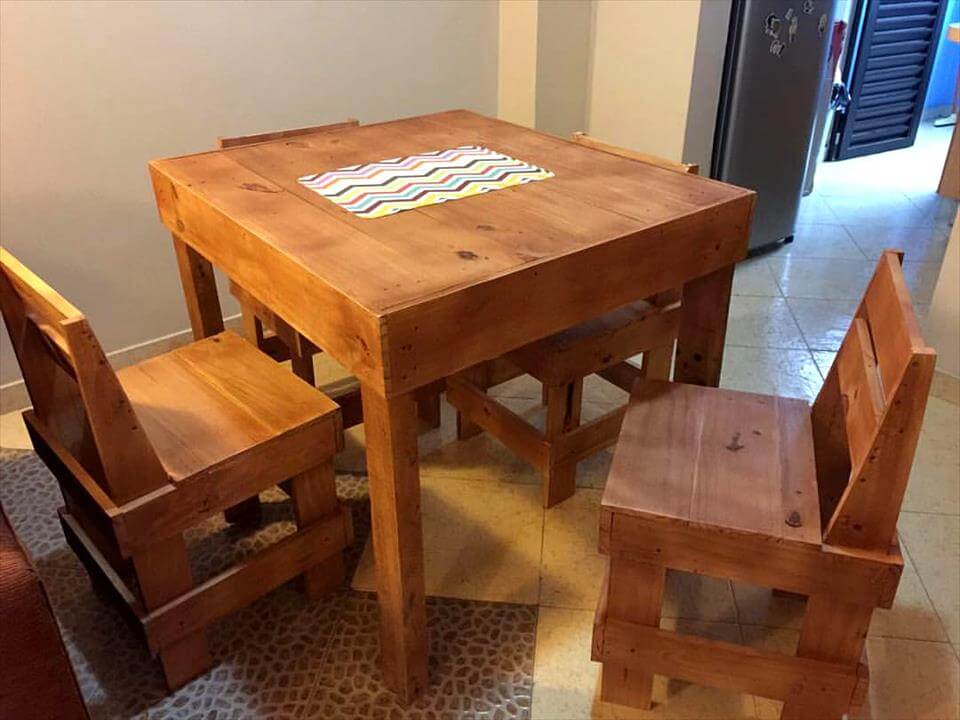 Pallet 3 Bowls Wooden Dog Feeder: