It is in trends that people are crafting latest designs of wooden tables with pallets, it is also becoming very easy for home lovers to accomplish the furniture desires by spending much less, it is also due to pallets only! This time we have brought this DIY storage-friendly pallet desk here, having shape like a table or desk but comes with an additional shelving unit installed to top side of it! Here it has all been preferred to get this desk student-oriented, so upper unit would work great as a bookcase while lower desk would be all awesome for study purposes!
Clone this special pallet desk also for computer operating and you can store your items of interest in the upper cabinet with great ease! Copy the same construction style also if you need to build a custom kitchen hutch or utensil cabinet out of pallets! Personalize your final design using paint and also custom accents!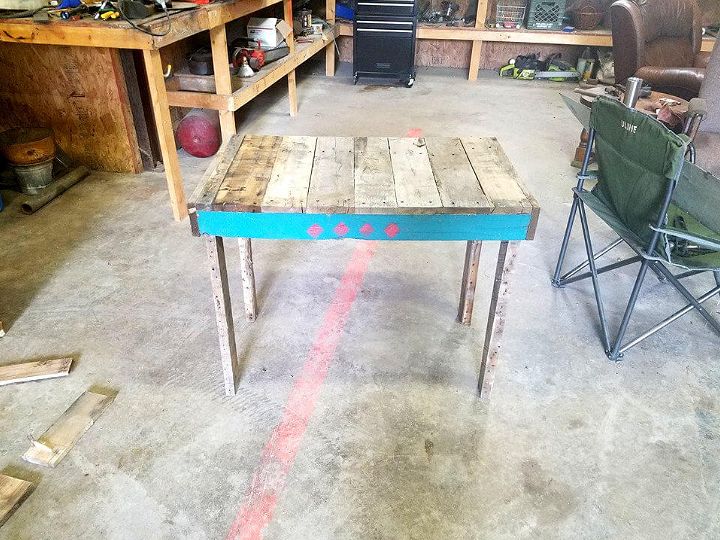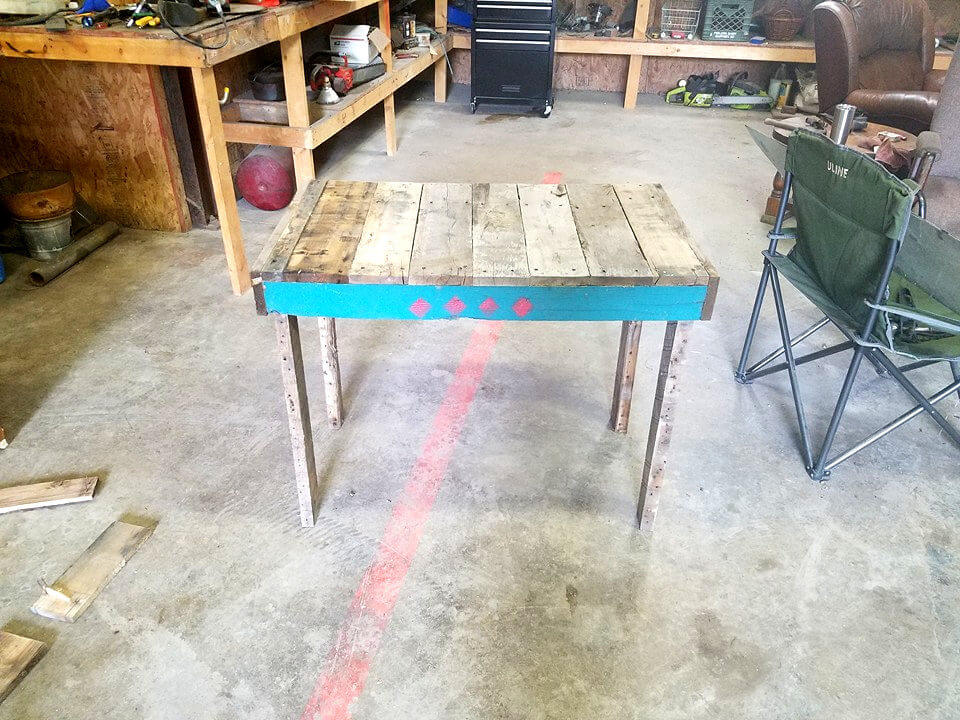 First of all the rustic wooden table has been made with pallets, painted a little just for more fun! Longer legs gives this wooden table/desk a bit more height!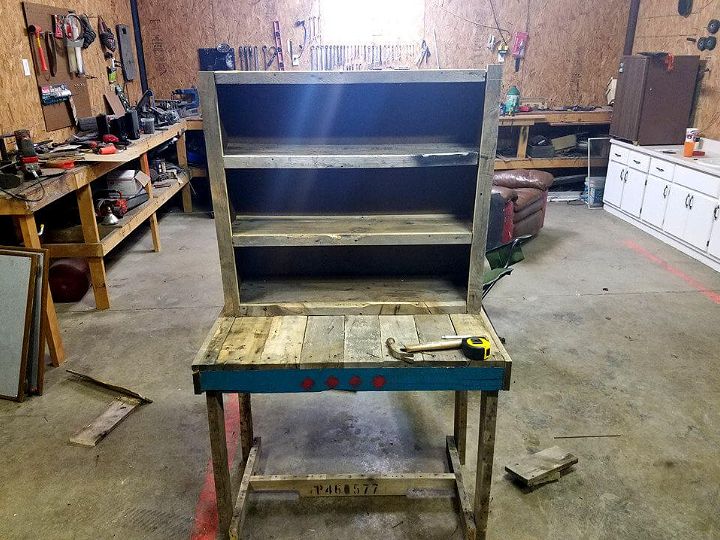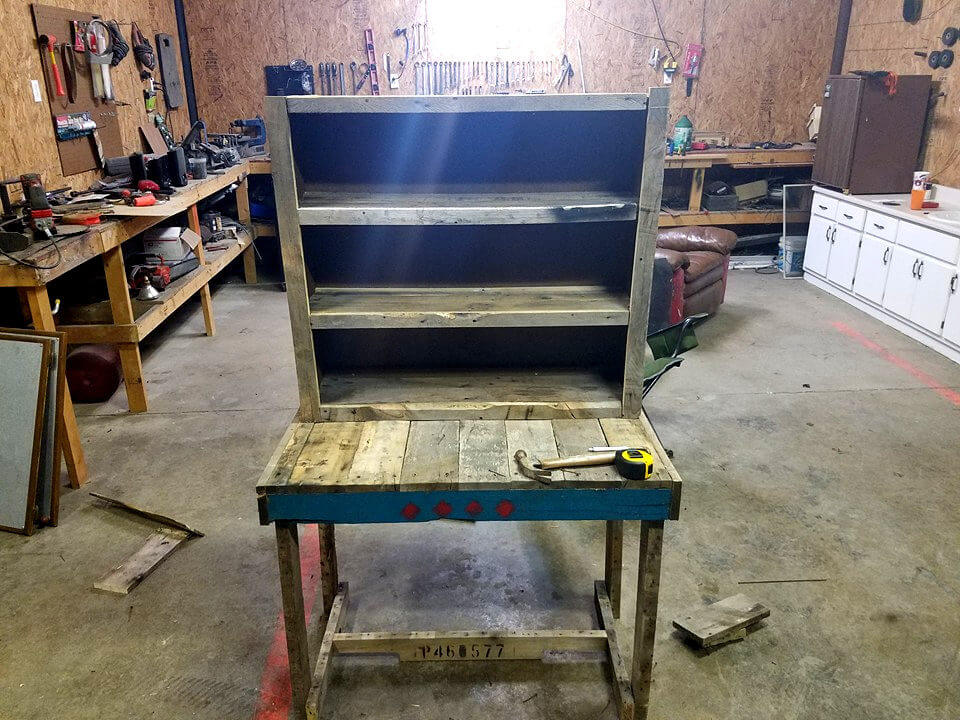 A custom pallet-made shelving unit has also been installed later so this desk gets an extra functional and storage-friendly behavior! Would work great as a study desk and shelving unit can be used bookshelf!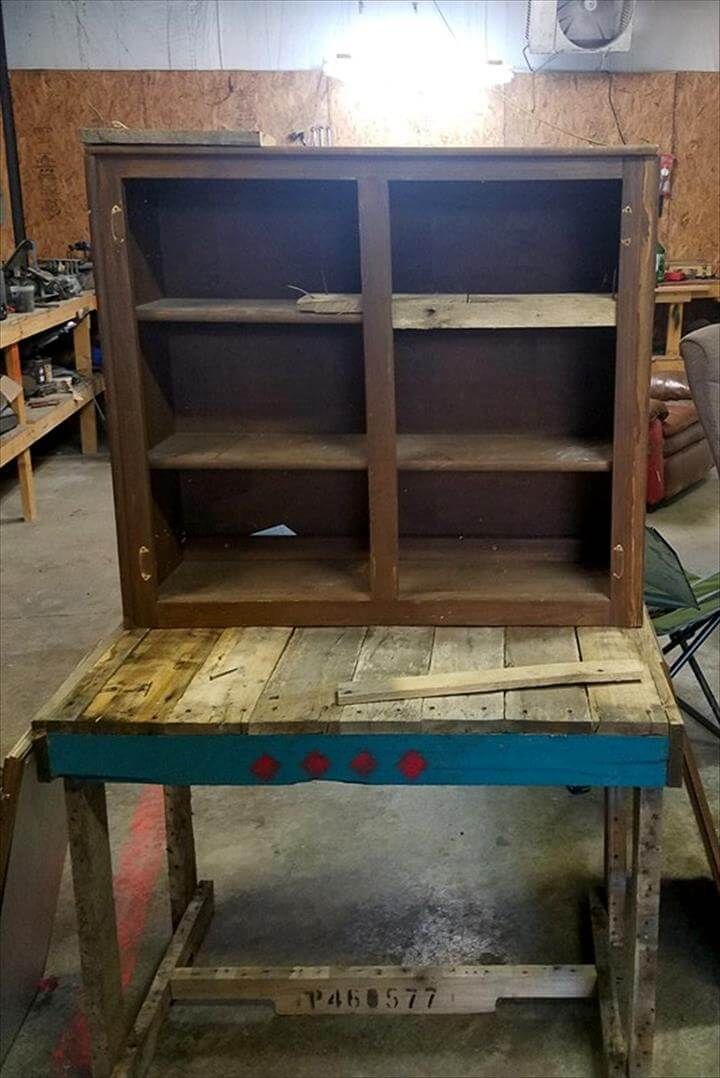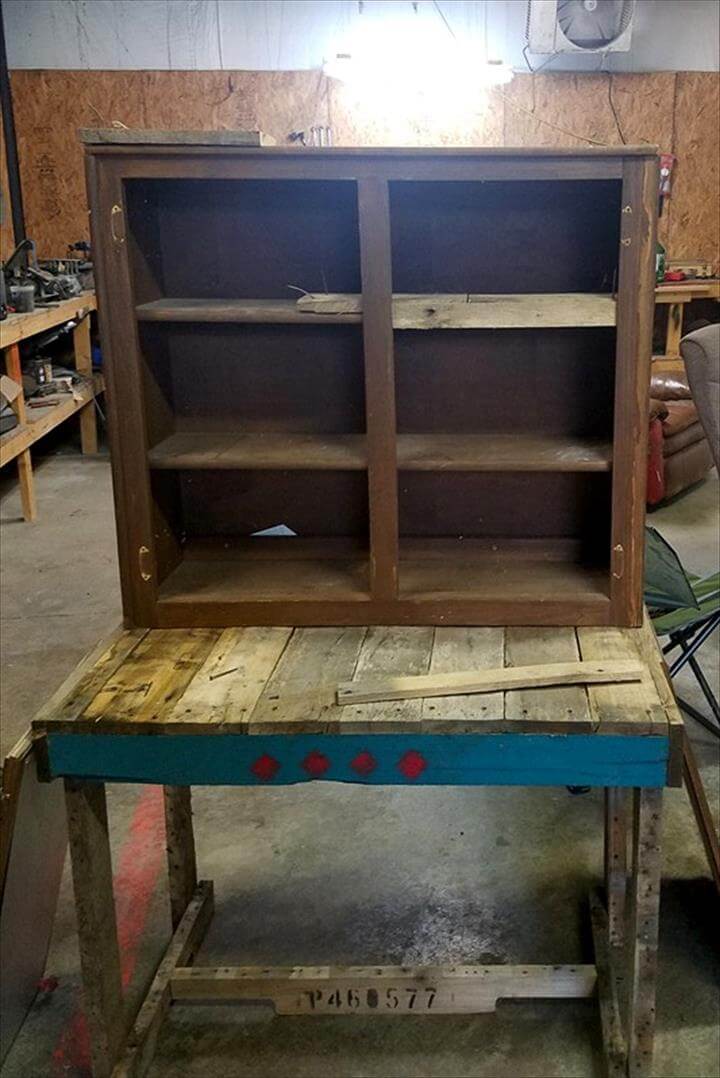 It has been decided here to give the custom doors to this pallet-made bookcase so additional front has been modified accordingly for installation of doors!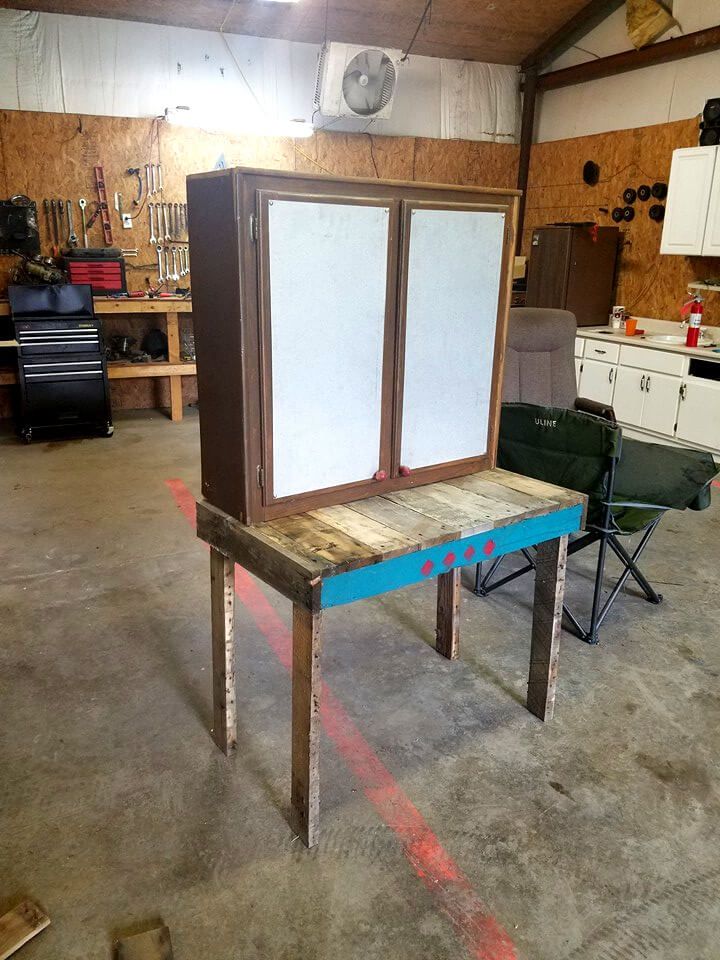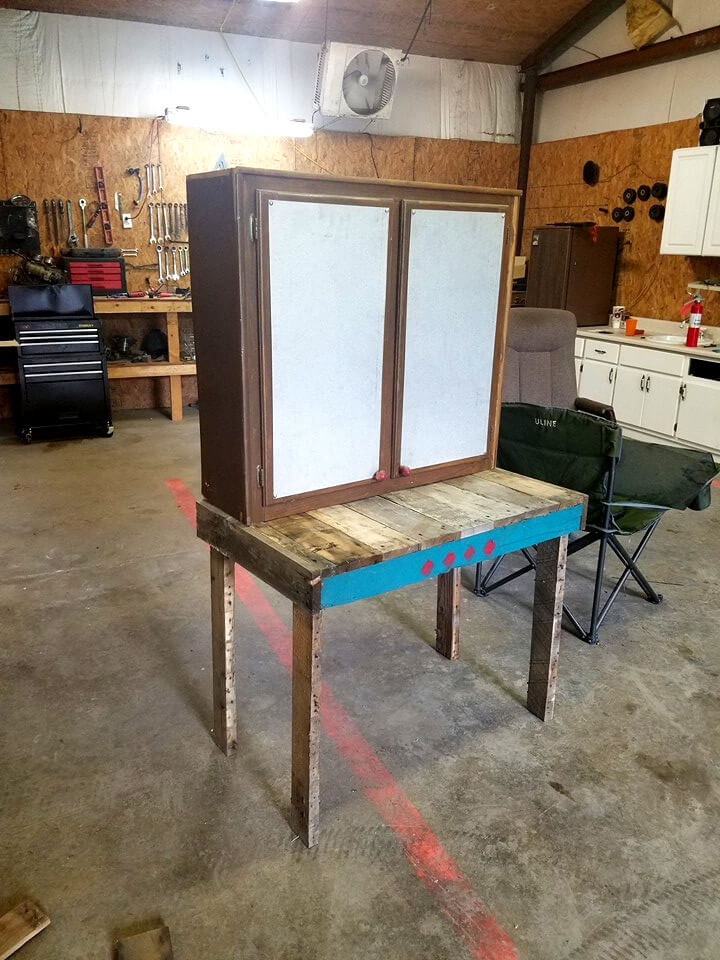 It would also make a perfect desk to operate laptop or computer and the basic concerns can be stored in the shelving unit installed to top!
Made by: Andy Oakley