A coat rack in the entrance of the house is one of the must haves as it one of the basic furniture needs. We all have coat racks of wood or metal with a couple of hooks mounted up high on the entrance walls. But don't you think this kind of coat racks are now getting too common and boring? So why not give them a more functional and gorgeous look with a little creativity added to the structure?
If yes then you would surely like this DIY pallet coat organizer or rack with a mirror having been installed from your very own recycled pallets, a rectangular mirror has been framed with wooden pallets and on the lower edge or rim of the frame a few sturdy metal hooks have been inserted. Thus you can not only hang your coats, bags, ties, keys, caps etc but also look into the mirror and comb your hair, make yourself up when getting out of the house.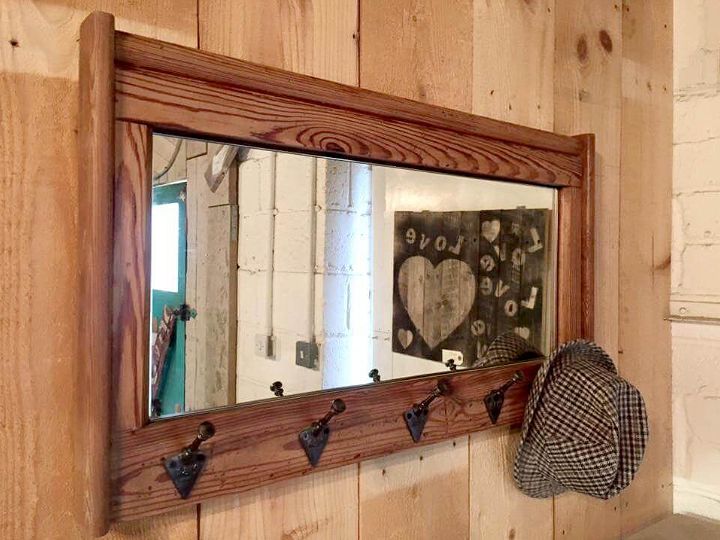 The Entrance of the house has been always supplied with a coat like a custom and now using the pallet you can give a new look to the pallet coat rack building it with a mirror like the above.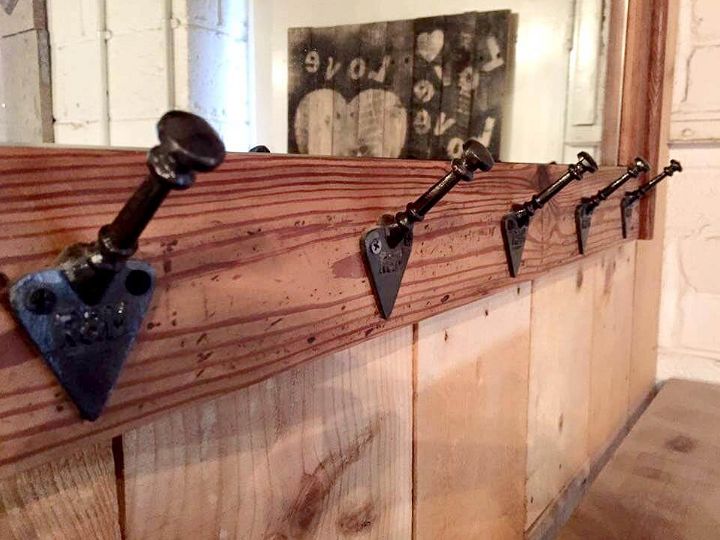 To shape up this fun and functional foyer thing you would need a mirror, a few slats of the pallets and four to five metal hooks and ofcourse your crafting tools and some hardware.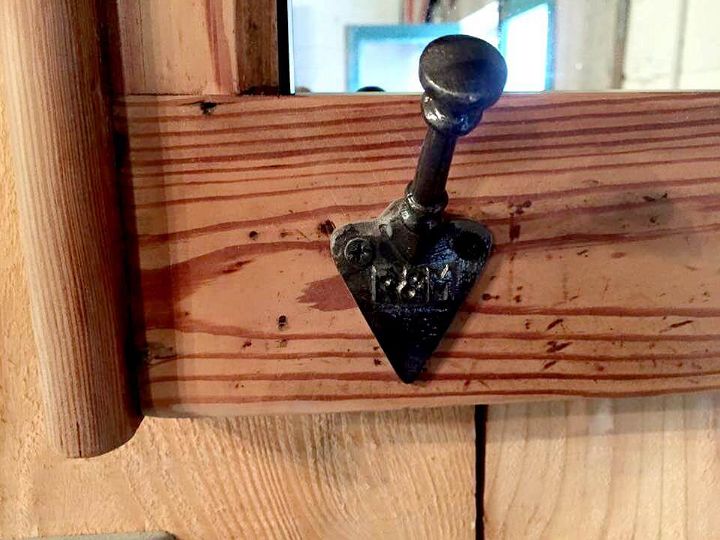 The slats of the pallets have been used to give a wooden framing to the mirror and the at the lower edge the metal hooks has been inserted using the screws with the help of a screw fun.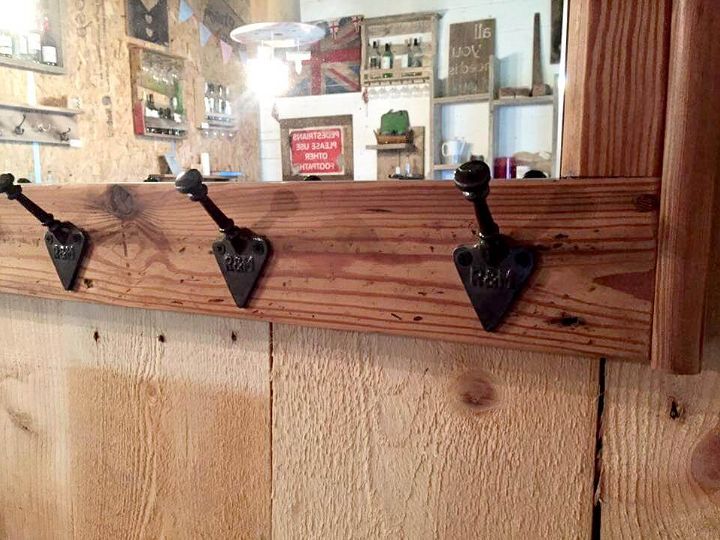 The metal hooks are in black and the wooden pallet section has been stained in the lightest brown shade which really makes this coat rack a shabby chic piece to flaunt gracefully on your foyer walls.
Made by: Pallet Art UK