The biggest reason behind the lost of the keys is that we forget the spot where we keep them carelessly for not having a fixed space to hold them safely. So better make a specific holder/organizer for them where you can get them easily whenever needed. And with the pallets you can create this cost free yet super gorgeous and feasible DIY pallet key rack yourself. Just grab some pallets and your tool box whenever you are free and this functional key organizer can be copied in a few hours.
A wide pallet board like piece serves as the back of the key organizer with hooks at the base. Two pallet slats with blocks at ends are yoked to the back section forming extra storage space for purses, mobiles, bills etc. After a smooth hand rubbing with sand paper this simple and cute key organizer has been turned into an elegant contemporary decor piece with the overall white finish.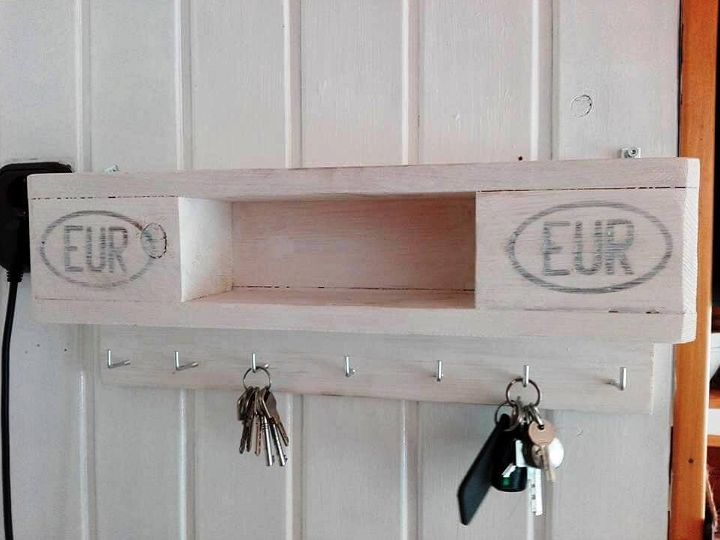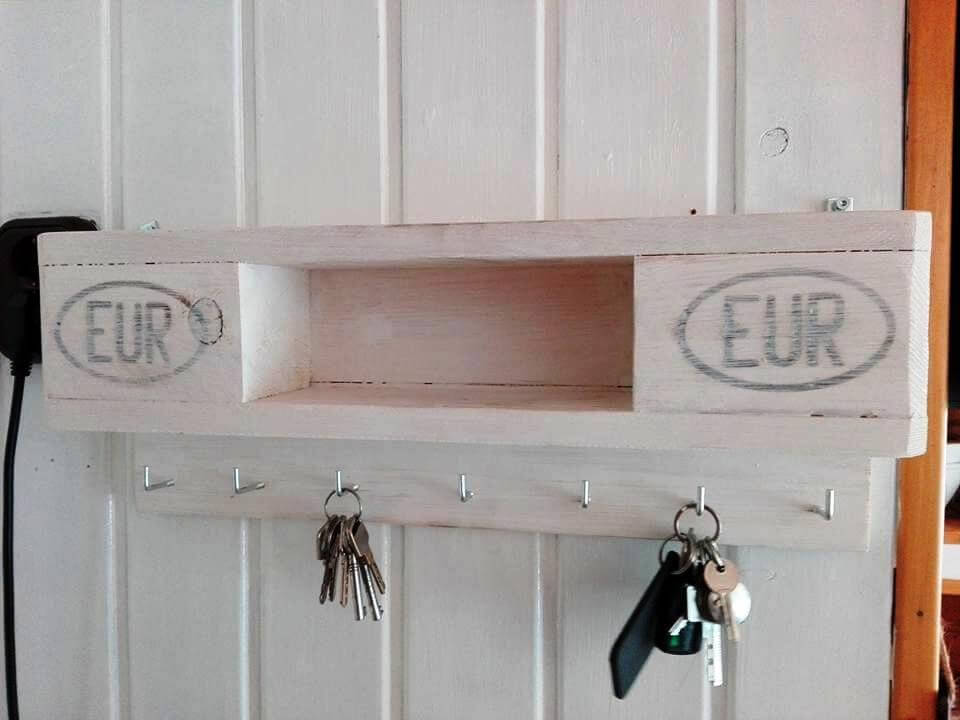 With a few pallet pieces you can now give an organizing touch to your foyer and entrance by building this simple and easy pallet key rack.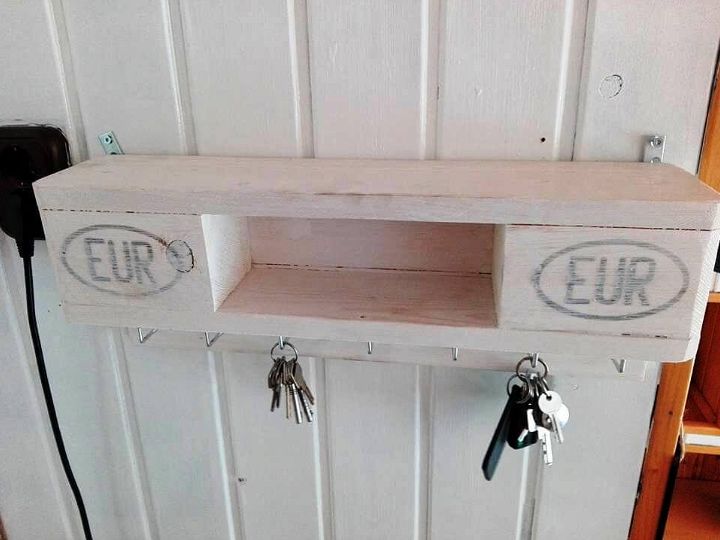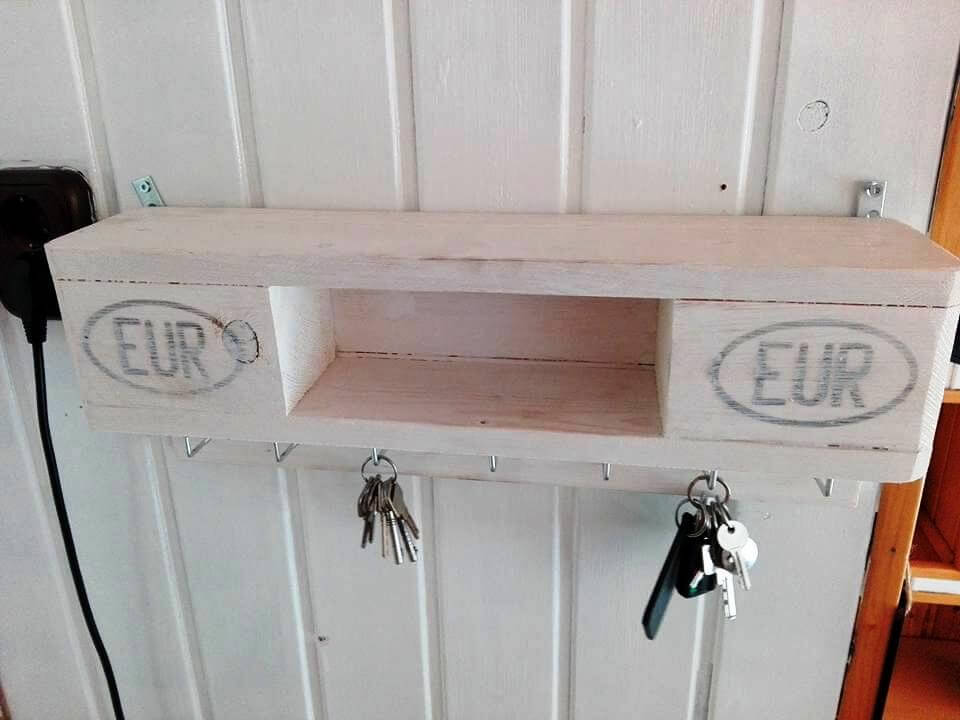 A few pallet slats, two pallet block, and a some L shape hooks are the things to you need to install the feasible structure of this key rack in an hour.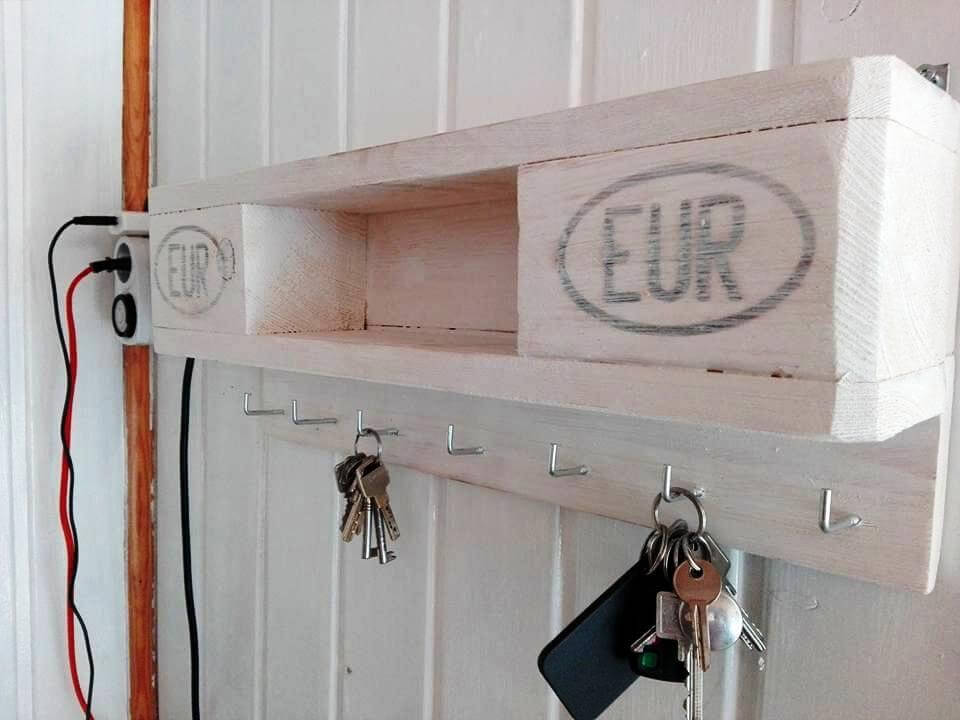 Mount this key rack up high on the walls with hooks or nails to hold your keys on the hooks so that you don't lost them and get them easily at needy hours.
Made by: Palettendesigner