We have just got the right pallet projects and here is a bed to please your kids, it would held all precious to all eyes of loving parents for sure! We have brought here this DIY pallet teepee tend bed for kids, it is having charming white and black appeal and fitted with latest hardware for a longer life time! First of all build a big wooden tray, suitable to kids size and then just install the teepee tent style roof to that pallet-made tray!
The addition of bottom big drawer is a great genius twist here, would be a total help if you are willing to store the kids toys and other stuff! A-frame sides make the design more eyeful and are all supporting well the entire design! Short wooden legs elevate to a convenient height level a gives the perfect standing style to this bed! Custom round and rectangular cutouts have been made for getting the options for entry in the pallet bed and also for air-circulation!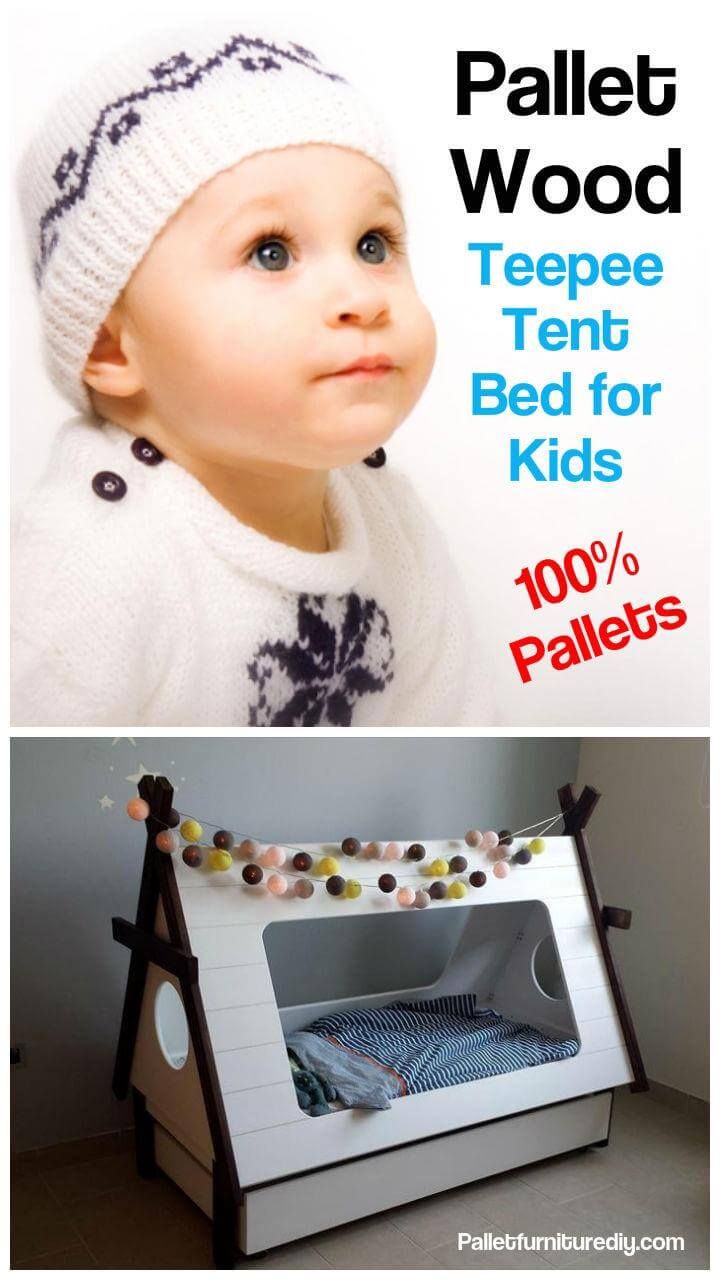 Here is a perfect gift for you kids, the stylish teepee tent bed, having A-frame sides painted in black and is having rest of whole design painted in white!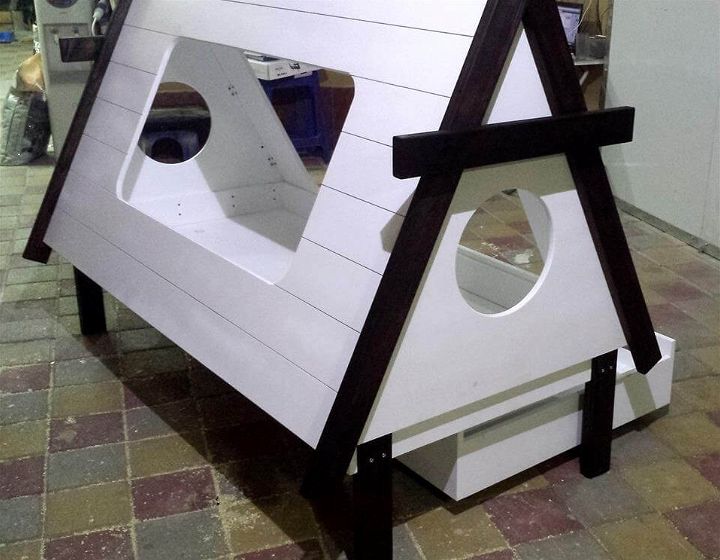 There is a big secret drawer installed to bottom side which can be pulled out to store the basic concerns and kids toys also! This custom teepee tent bed is functional and stylish as well!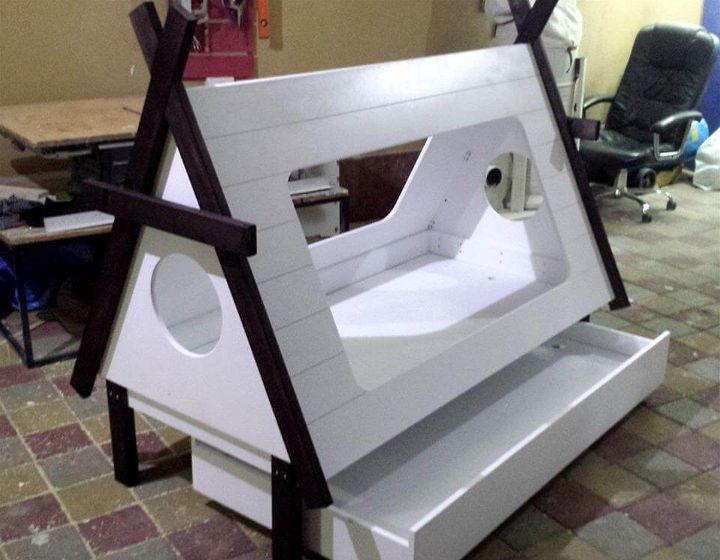 There are bigger holes made in triangular or cone style sides that bring a style to entire design and are damn good for air-circulation also!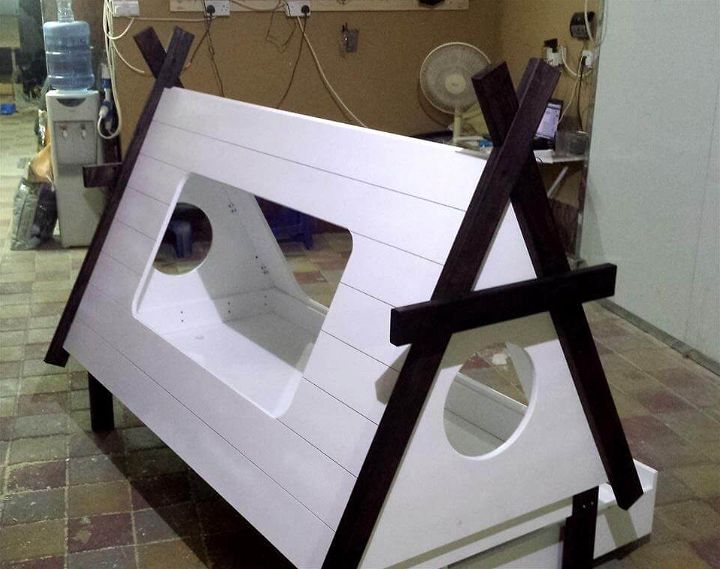 There rectangular cutouts in the side also that work great as primary entrance for this stylish kids bed! You can also prefer any other visual of it rather than this black and white one!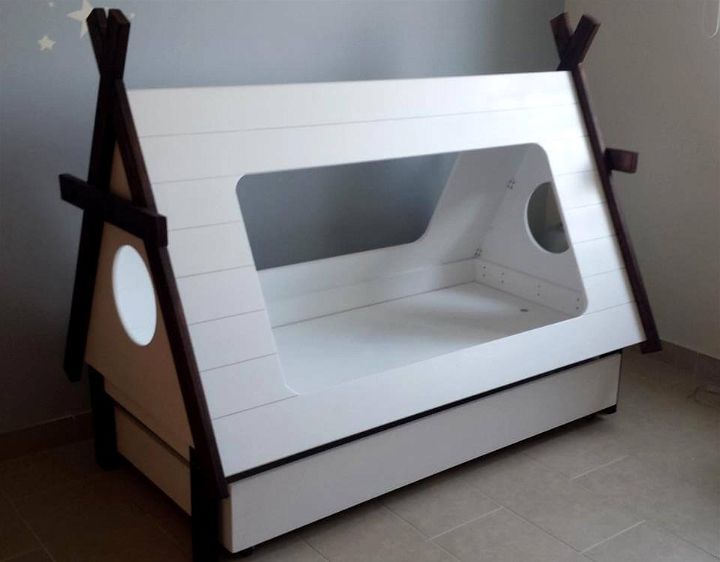 It can also be placed at outdoor or in your garden and the teepee tent style will all protect the kids from hot sun! Would really be an item to boost up the fun of your kids!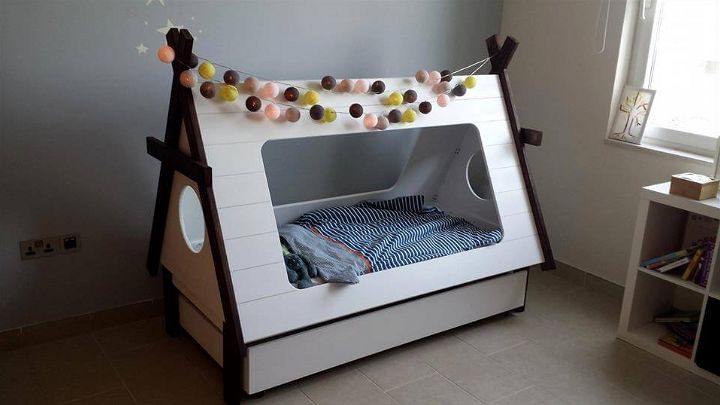 Decorate it with custom baubles and trinkets, add the bunting and lights as well to bring a party vibe to it and you can also raise it on wheels for more fun!
Made by: Pallet Furnitures in Dubai