Shoes rack, you can say it storage bin for your shoes. Shoes racks are becoming modern need of fashion for shoes storage and mount styles of shoes. You can arrange your shoes without tension of search of any lost part of shoes pair when you are in hurry. You can make use of pallet wood for this purpose. Take a smart look for your storage room and location where you want to place your DIY pallet shoes rack frame. Then start framework of desired choice of model and rack designs.
There are Lots of design, you can make with pallets for your rack and also lots of storage options you can choose the healthy one for your rack model and layout. You can make pallet shoes rack with mounted shoes option according to your choice of storing shoes. You can also make cabinets and compartments for arranging different shoes model in your rack stand or holding frame for your shoes. Just get rid of problems of finding and storing the shoes in your home and design your own system or pallet stand for holding together your different shoes designs. We promise any one of these models will definitely be affordable and according to modern needs of storing shoes.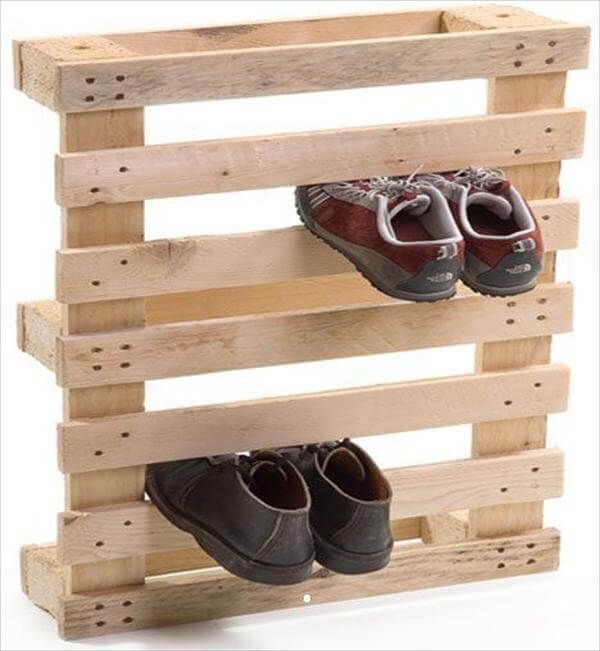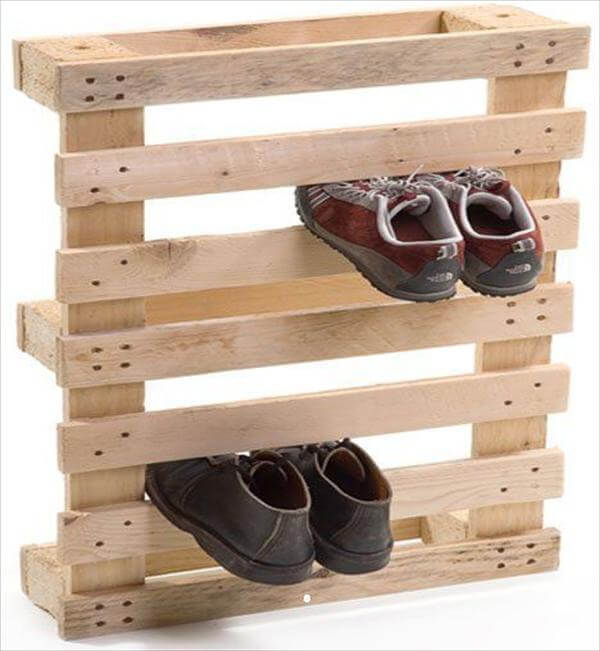 Pure pallet shoes rack design with vertical alignment of shoes so tremendous hand made item for storing shoes.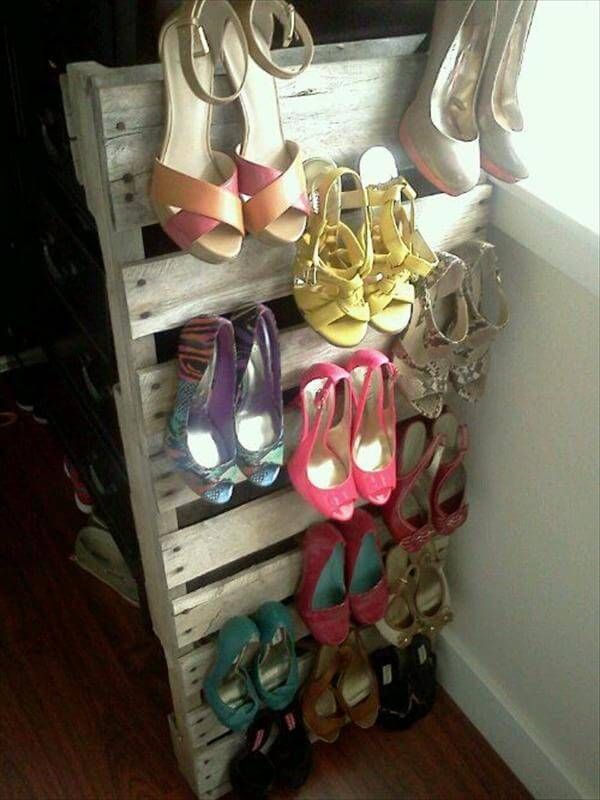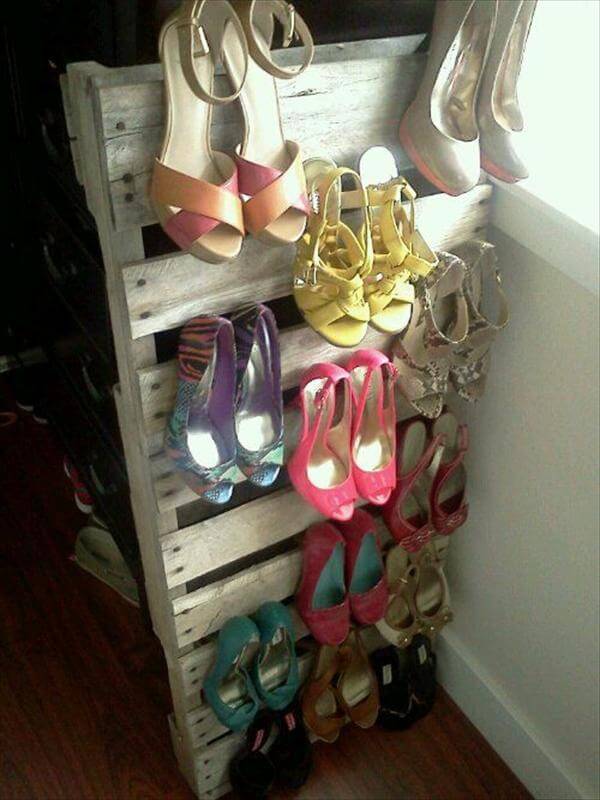 Girls shoes rack out of pallets with best possible arrangement of trend and with so much ease of finding shoes. Awesome recycled and re purposed furniture article.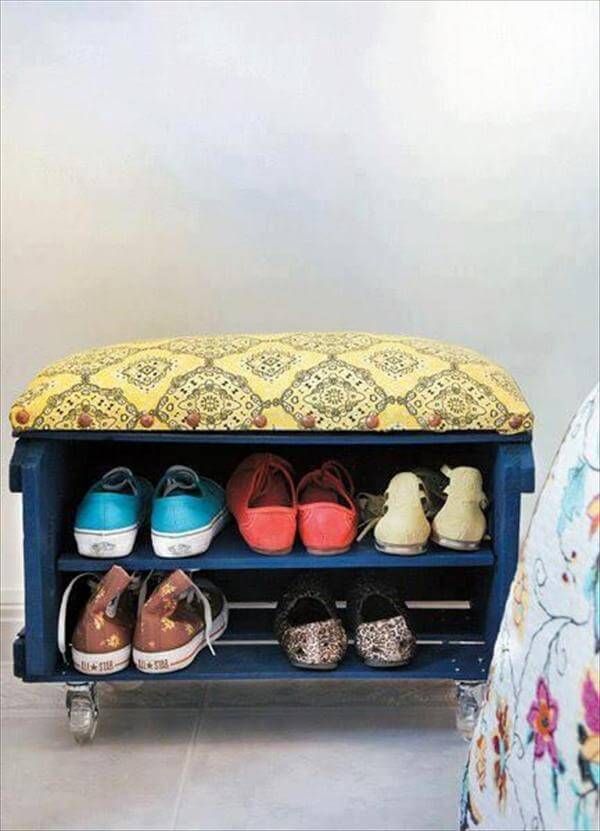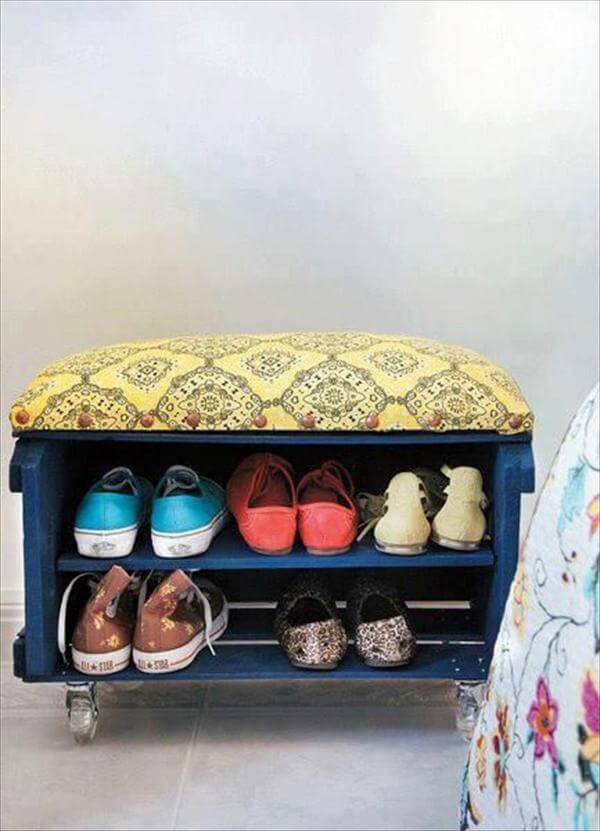 Smart and cool idea of shoes rack out of pallet wood with both facilities of storing shoes and sitting purpose, a new and marvelous addition to modern art of craft and recycling.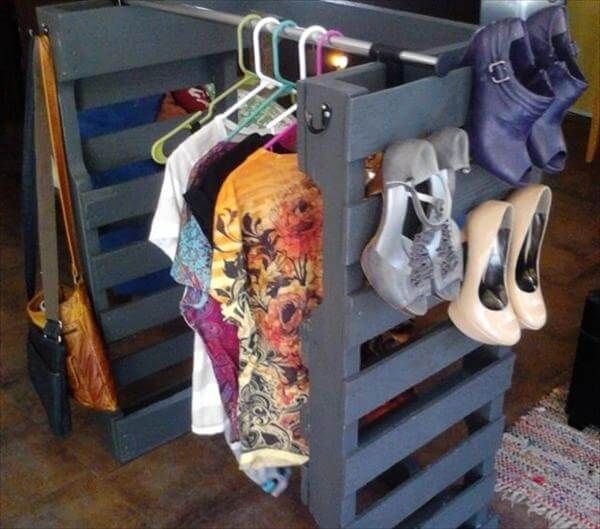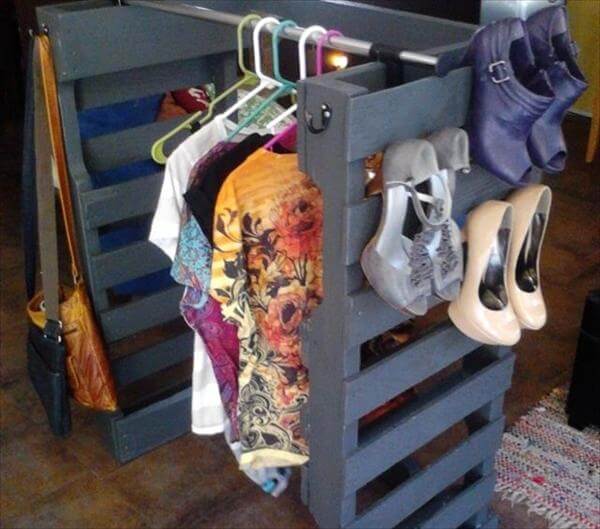 Sharp and intellectual creative model of shoes rack with extra and bonus facility and use of storing clothes along with. cool and awesome thoughts and ideas with modern up-cycling.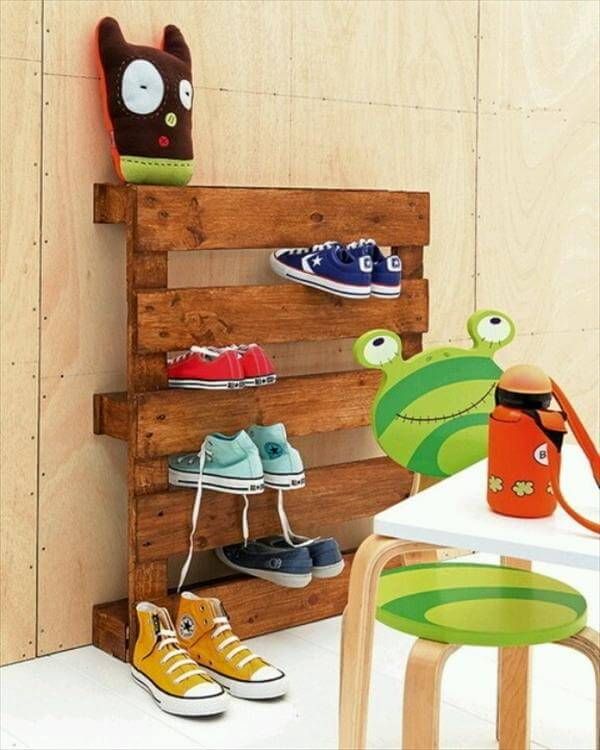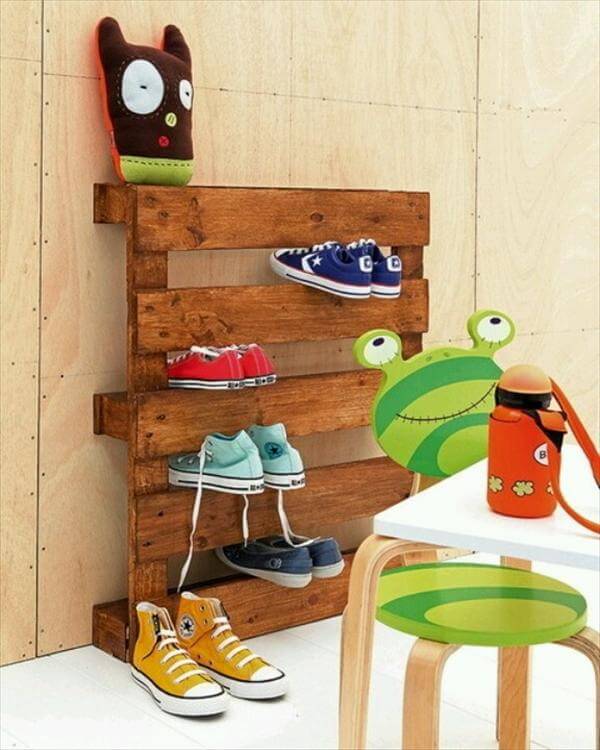 Pallet shoes rack for kids with cartooned theme to please your children along with healthy storage of shoes of your kids to find each with ease and comfort.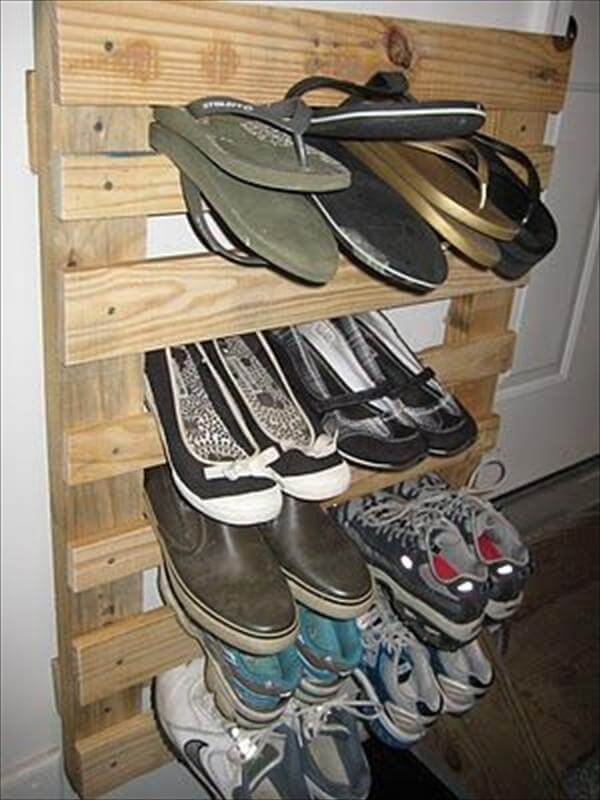 Pallet wood shoes rack with vertical arrangement of shoes and with tremendous wall attachment design and in accordance with modern needs of storage of shoes.