We should definitely have some time to enjoy the parties as they work as the fastest solution while willing to forget about all the worries and tensions of life! Outdoor parties are also referred as the most amazing summer fun activities and you should definitely organize your outdoors for party fun this summer! Just a little help from DIY pallet wood department, grab this DIY pallet BBQ station or table for your outdoor or indoor party fun, having storage friendly square shape base while having a flat concrete tile top for extra stylish look!
It carries here all the mandatory features to double up the fun of your BBQ feasting as its lower may come in handy to store also your liquors and favorite beverage bottle brands! Front has been covered with hinged door that are so have been made extra easy to open with finely mounted metal handles! Final dark coats of stain just give it a superb visual that would be a pleasure to view at your outdoor!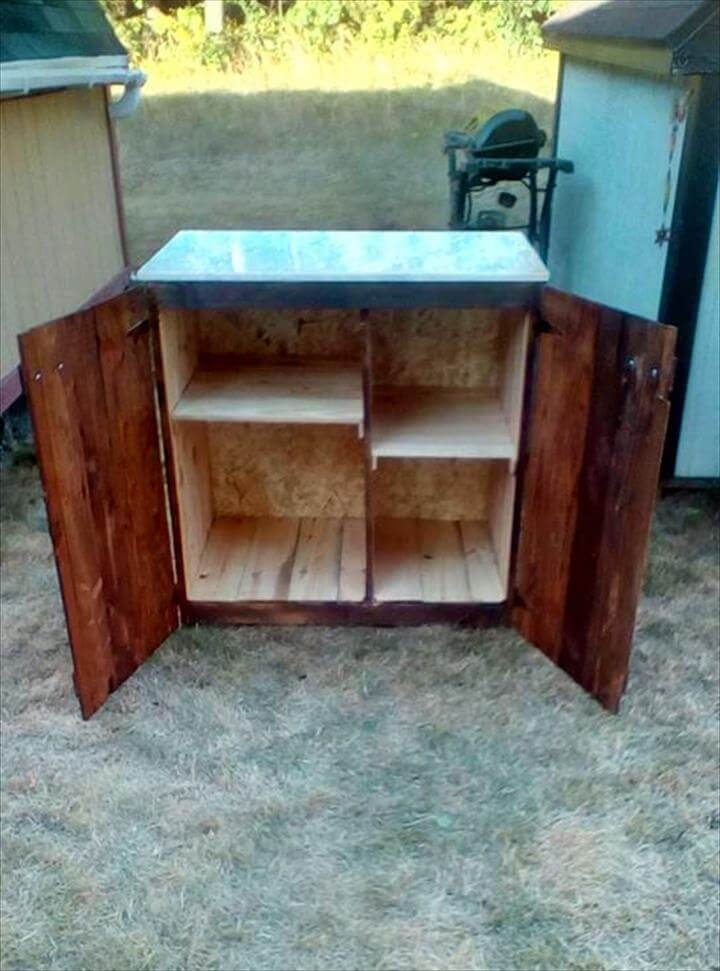 Using the old woods of home, this all bizarre BBQ station has been achieved, made storage-friendly to have all your conveniences at one place!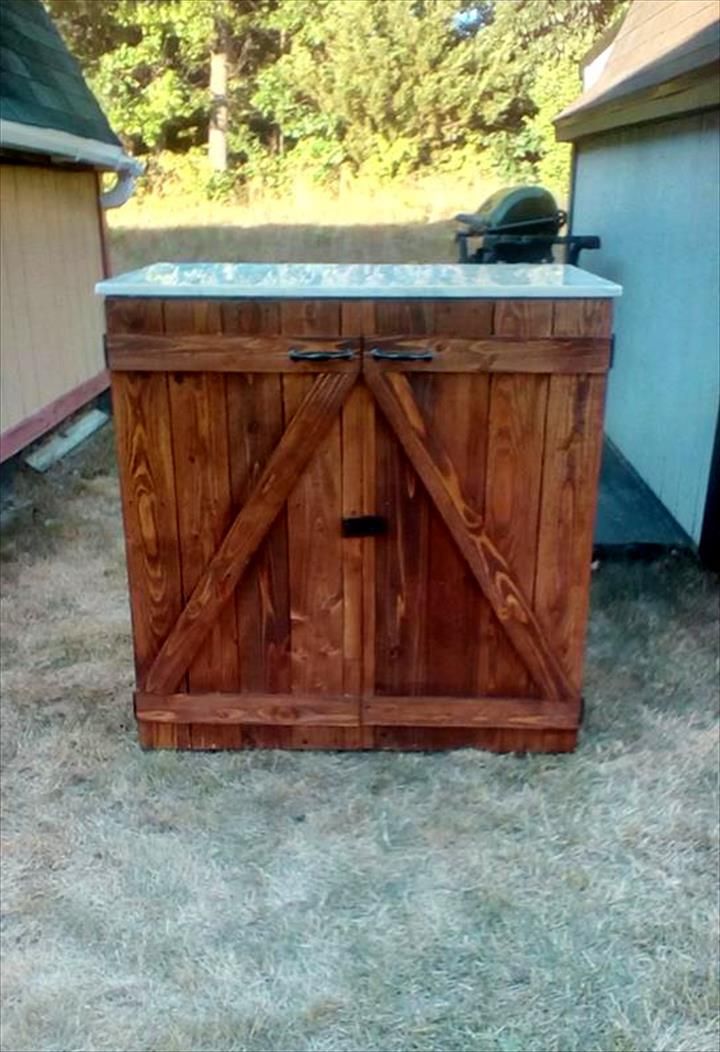 It is having entire frame, inside shelves and front doors made of pallet wood while back side has been installed using plywood, the flat, smoother and sparkling counter is actually a concrete tile placed over after getting trimmed down into a required size!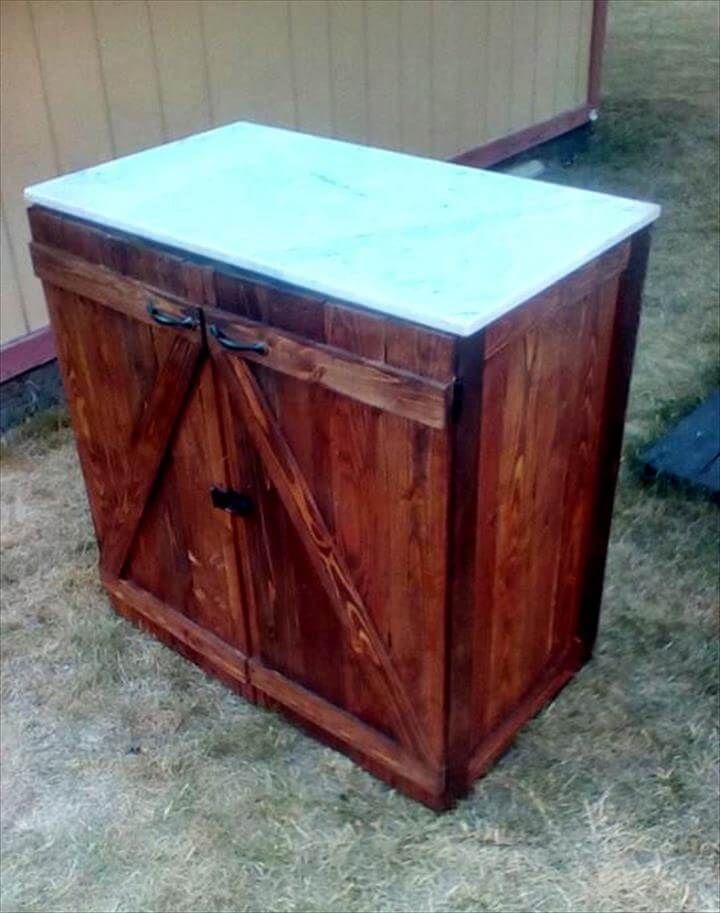 Finally the exterior has been stained using walnut stain and this makes the wood more endured to withstand the harsh outdoor climates!
Made by Greg Bacon