Get your living room renovated with amazing wood visual effects, the glowing wood texture and planks with different shade pattern are enough to stimulate and inspire you to do that. You should take it serious because it involves beauty terms of fashion which your home should accomplish with.
So for makeover of DIY pallet wall texture the main need is pallet wood which we should get in excess for use of pallet wall surface area. After owing your fresh and chemically untouched pallet wood give some varnish and staining it to look better for arranging pattern on wall. you can give multiple shades to wood while staining it for desired color range which you want to see on you wall. We have use two color shades one is grey and second is dark brown.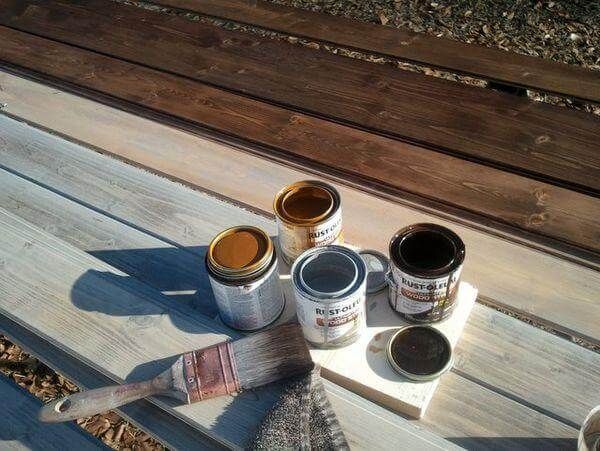 First stain your pallet boards with desired color shades of some high class staining product as Cabot staining wood solution. Left it in sunshine for few minutes and remove excess of stain solutions from all sides of pallets.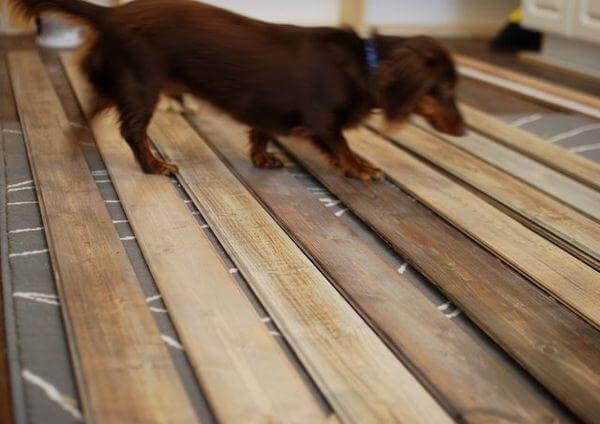 The separate apart all the planks from pallet board for giving them desired length cut for DIY pallet wall pattern.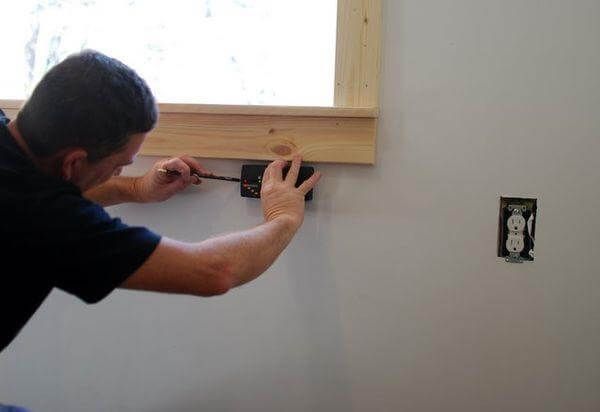 Precisely measure the surface area of wall to be mounted pallet planks, the exact and true calculation will save our wood to be wasted.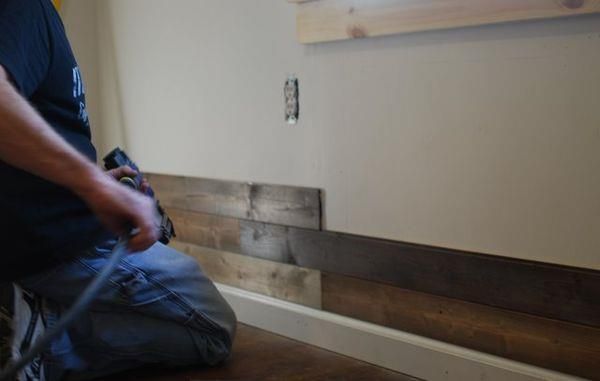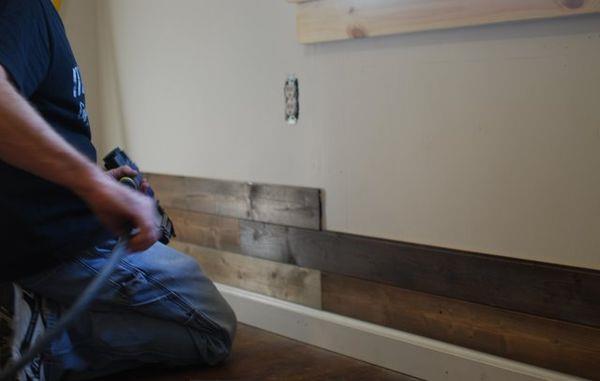 Start arranging the pallets planks one after another with glue on them and you can also drill some holes in planks for screws to be added for peak value of support.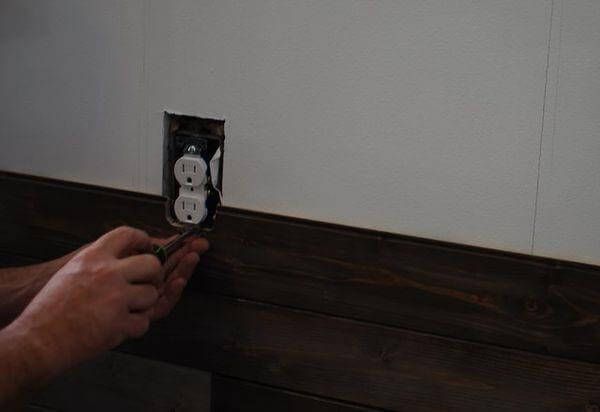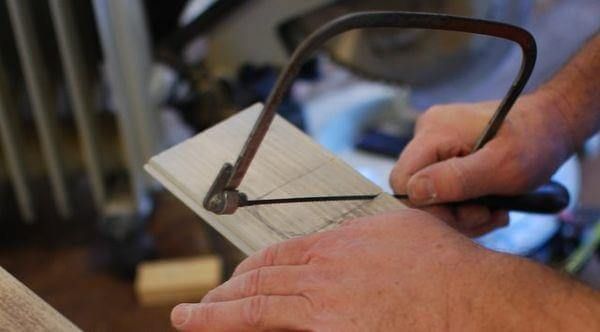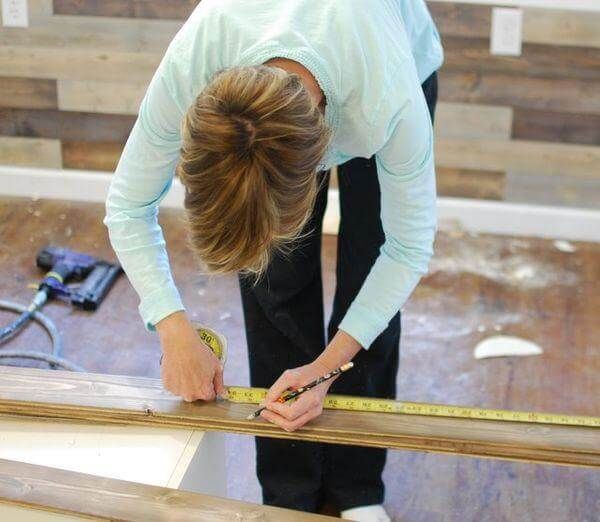 You can do your work of pallet wall perfectly and neatly by cutting the plank length according to measured value.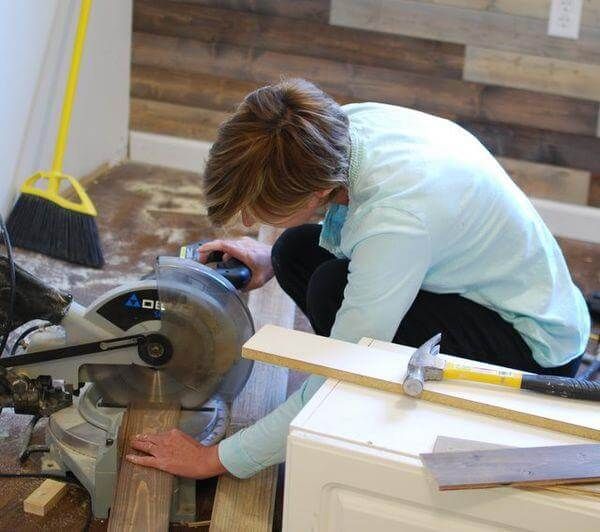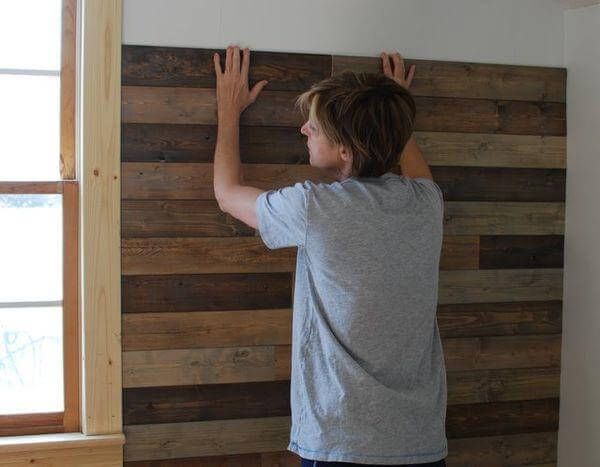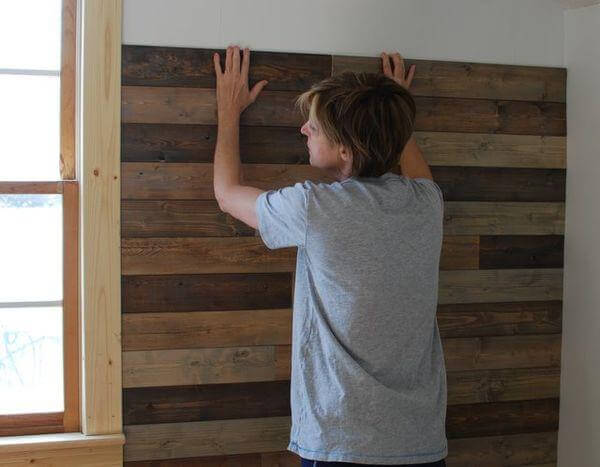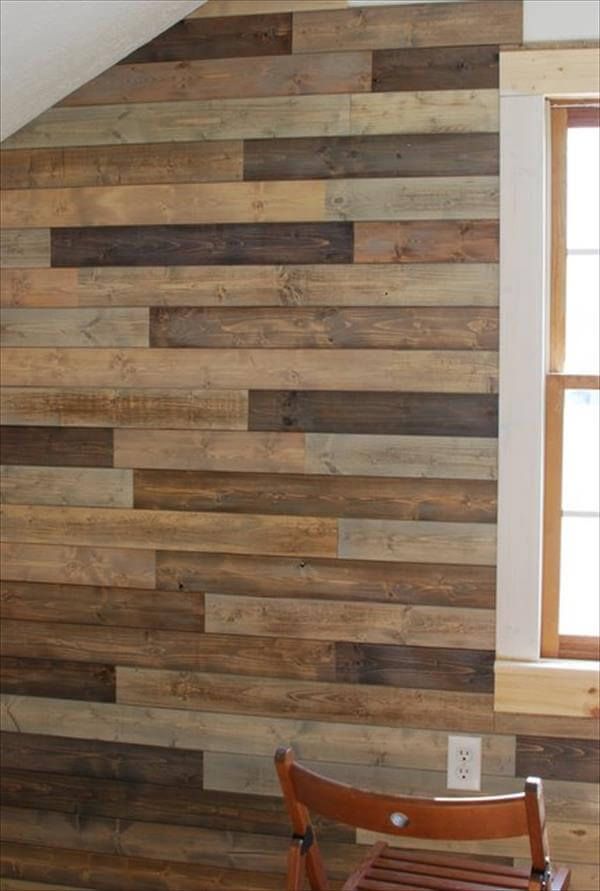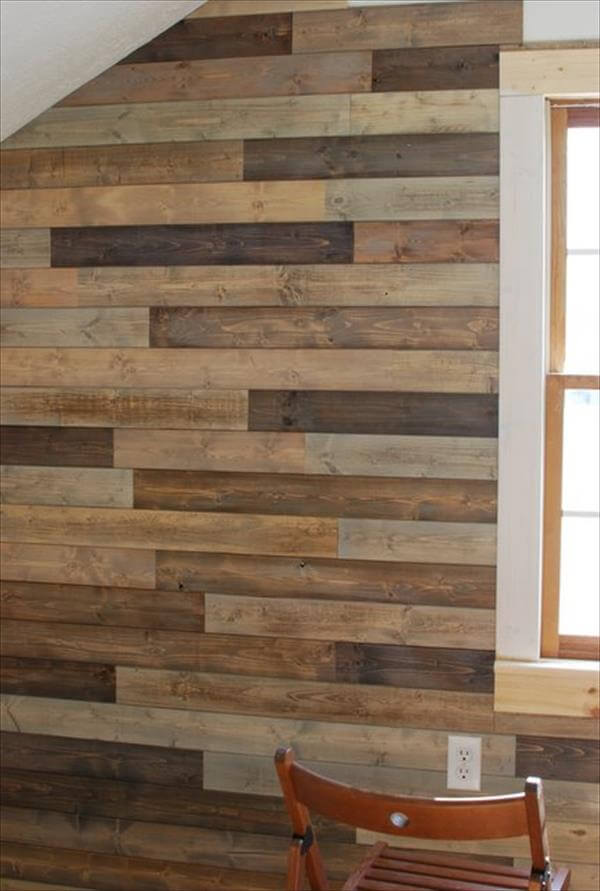 Now fill the whole surface of wall which is targeted, and give the sharp angle cut to the planks where need for neat and clean filling and throughout impression. And you are done now.