Pallet when are used at home for any type of crafting project some wooden scrap is produced in excess. As most of the pallet ideas include the pallet slats and plank piece for their structure demands the pallet blocks and dice sections are mostly remained unused. So we though to give you a very functional idea leading to the practical use of these left out pallet blocks and dice sections so that you can benefit the pallets from every inch. Have a look at these cute and simple DIY pallet coasters to use at the dining tables and the coffee tables holing your drink glasses, coffee mugs and tea cups on them and thus letting your furniture be clear, tidy and stainless.
Only the dice section or blocks have been sawed into these small square shaped coasters without any further tool work. You can make a pack of six coasters and tie them with a gift band and an inexpensive handmade gift is ready for your aunts, wife, or the friends. A little heat treatment and the brown staining have given them a very rustic look to go with your furniture piece for sure.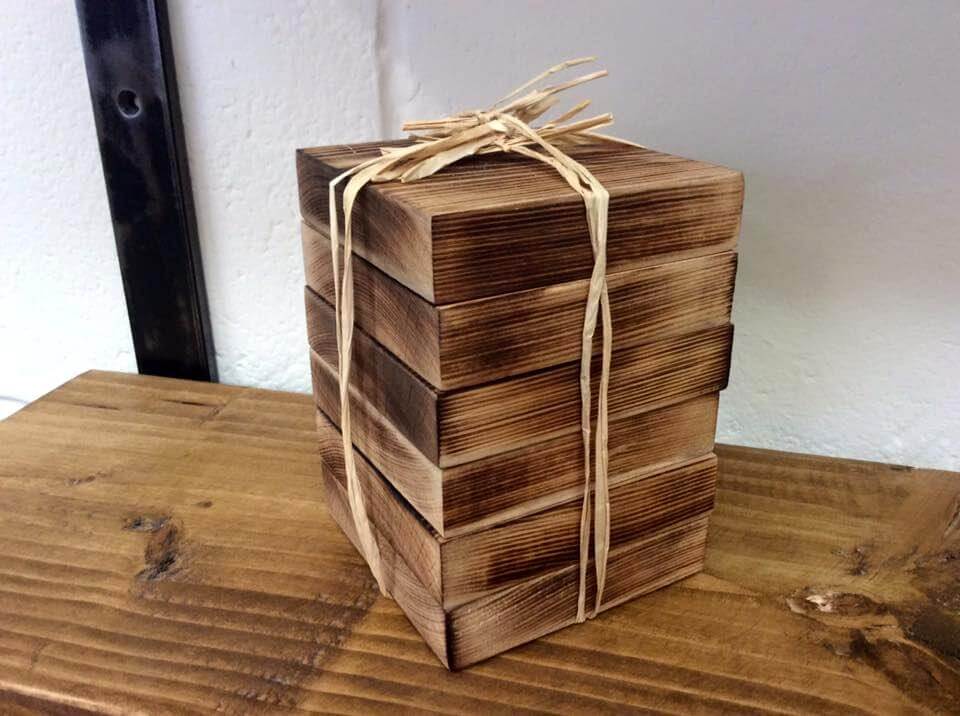 These pallet coasters have been quite easily cut into the square shape small pieces from the pallet blocks and dice section pieces to be used and sturdy wooden coasters to hold your mugs, cups and glass on.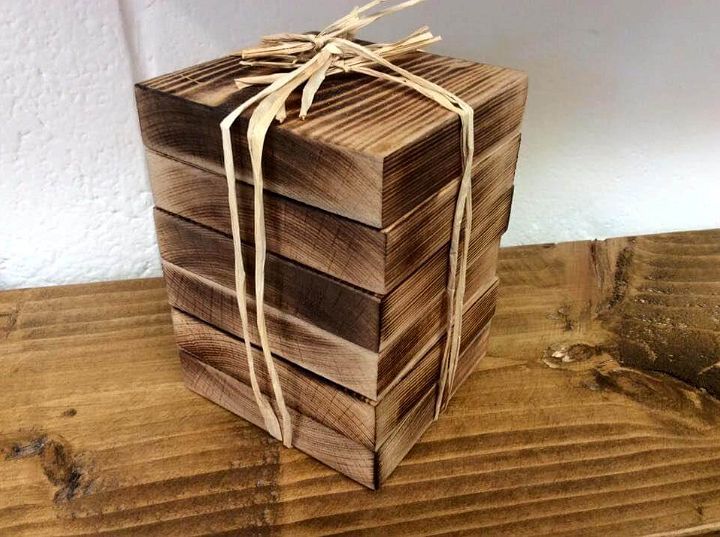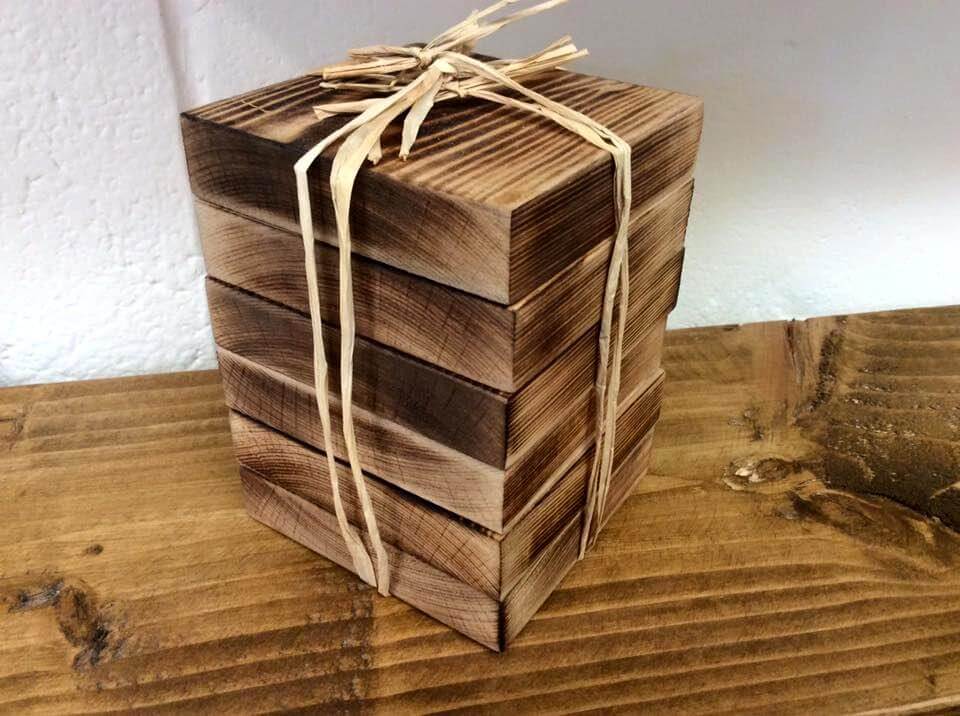 These coasters have been packed together making a cute pack of six tied with a gift band and thus would make a very  nice gift for to present your aunt, mom or friends at some special occasions.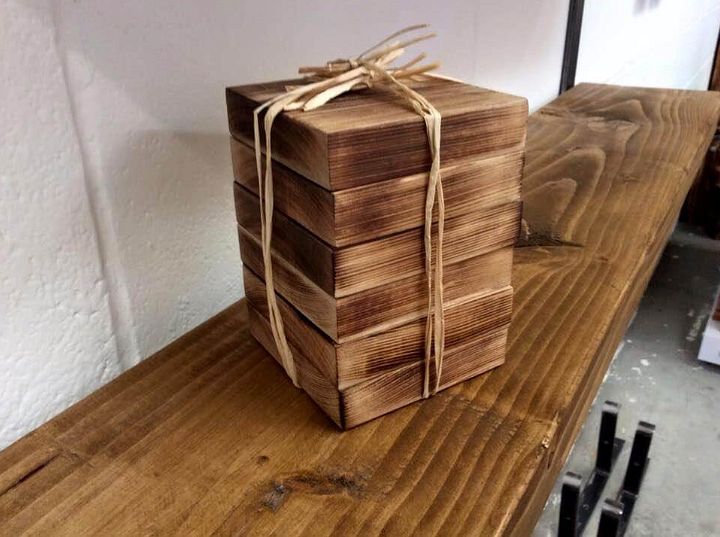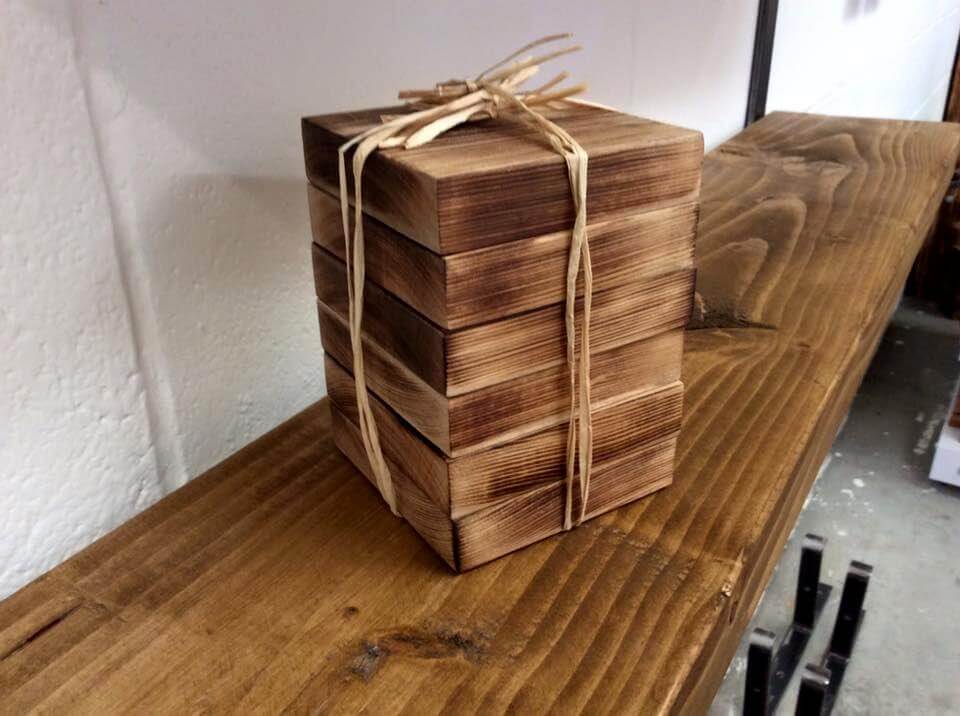 The coasters have been lightly heat treated and stained in the brownish shade making the cute little coasters look rustic in the shape and would thus match your dining tables and coffee tables.
Made by Wood Junki