We would like to draw you attention to some special wooden entities here that have artfully been made with pallets! Checkout these DIY arty style pallet headboard and footboard sets, can be added to any bed frame for a big royal statement! Build for a king size bed and comes with highly enchanting visual! First of all the thicker rectangles have been gained with artistically raised sides with flat heads and bottoms, also provide the legs to that particular pallet headboard and footboard piece!
Each set has a matching headboard and foot-board which are having so magnified appearance due to accent bordering, visually pleasing mini rectangle and square inlays that further comes with metal swirls for a traditional artistic vibe! Here in both sets, accent bordering has been done with a different tone of wood, you can also stain it later for awesome dual tone visual! These pieces of headboard and foot-board are really one-of-a-kind and extra ordinary and you should be first out of your friends to clone it!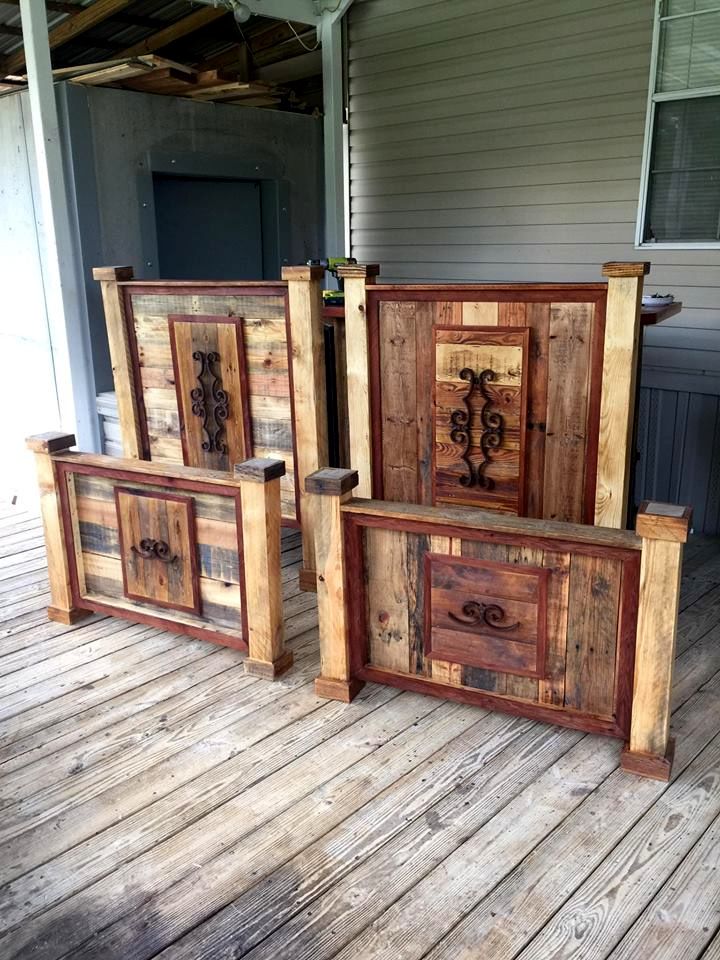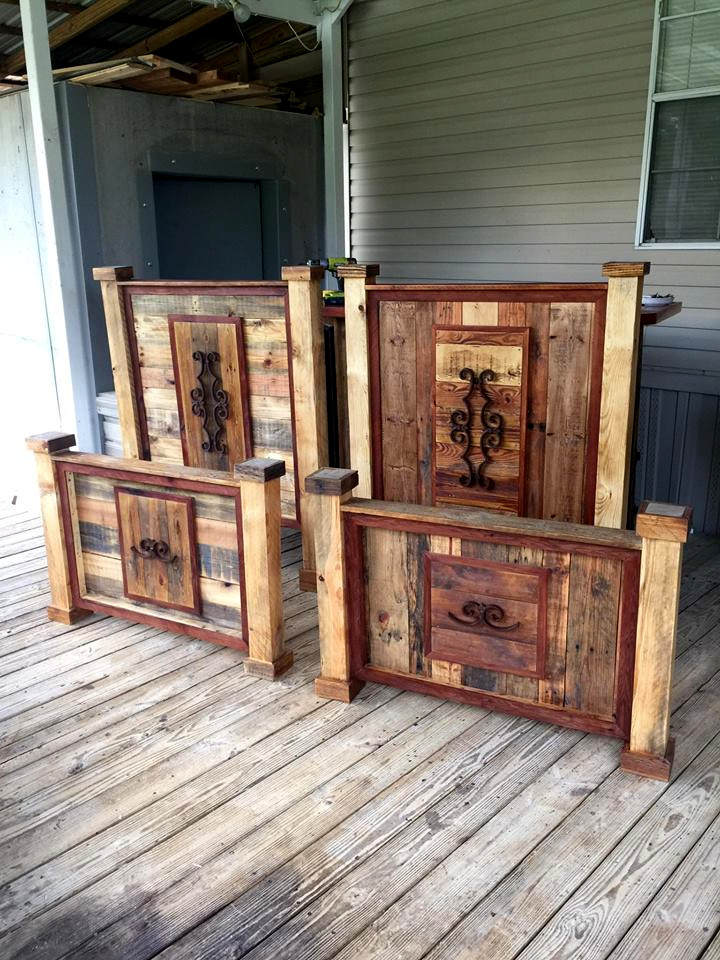 Willing to give your bed a personal royal statement? Just hire these pallet-made headboard and foot-board to do this quite easily!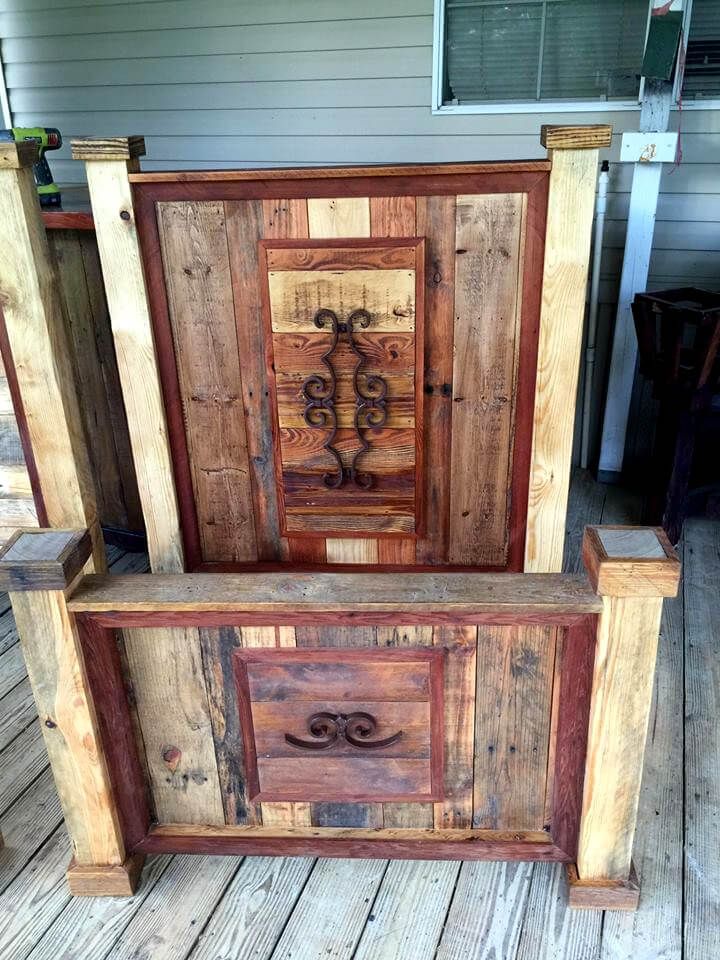 Both headboard and foot-board here, have their bodies supported by thicker wooden pillars that ends with mini chopped wooden squares, gives the flat accent heads and flat bottom feet to pillars!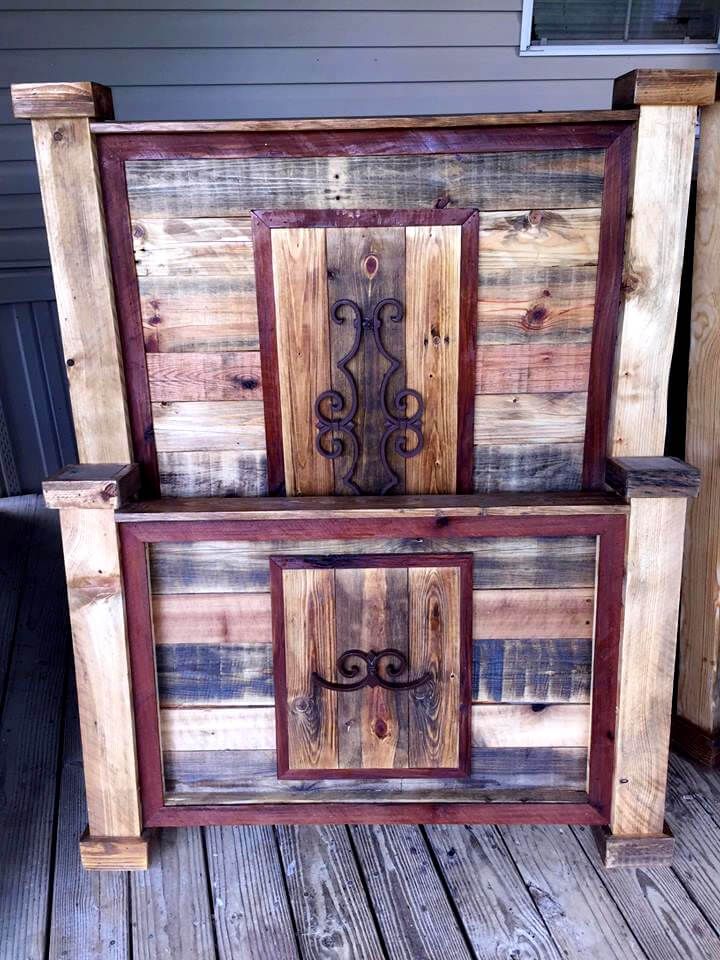 Geometrical inlays, with fancy metal swirl accents and beautiful reddish boundaries all around are what here that give an artistic air to entire design hence raise visual to peak!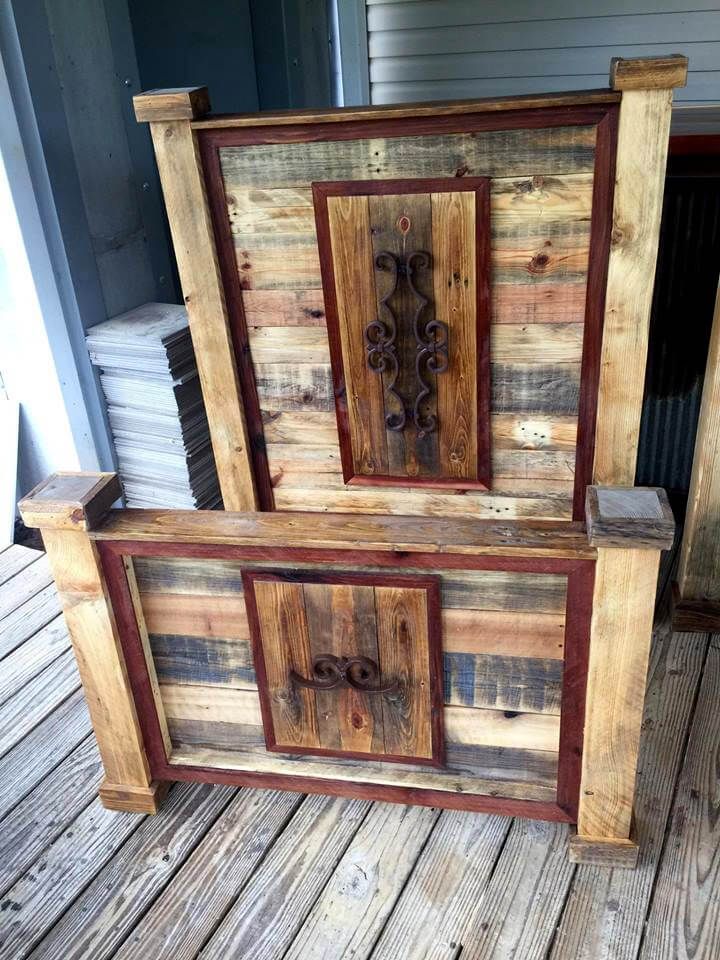 We can bet that you have never seen such a pallet-made headboard and foot-board set with so enchanting aesthetic appearance!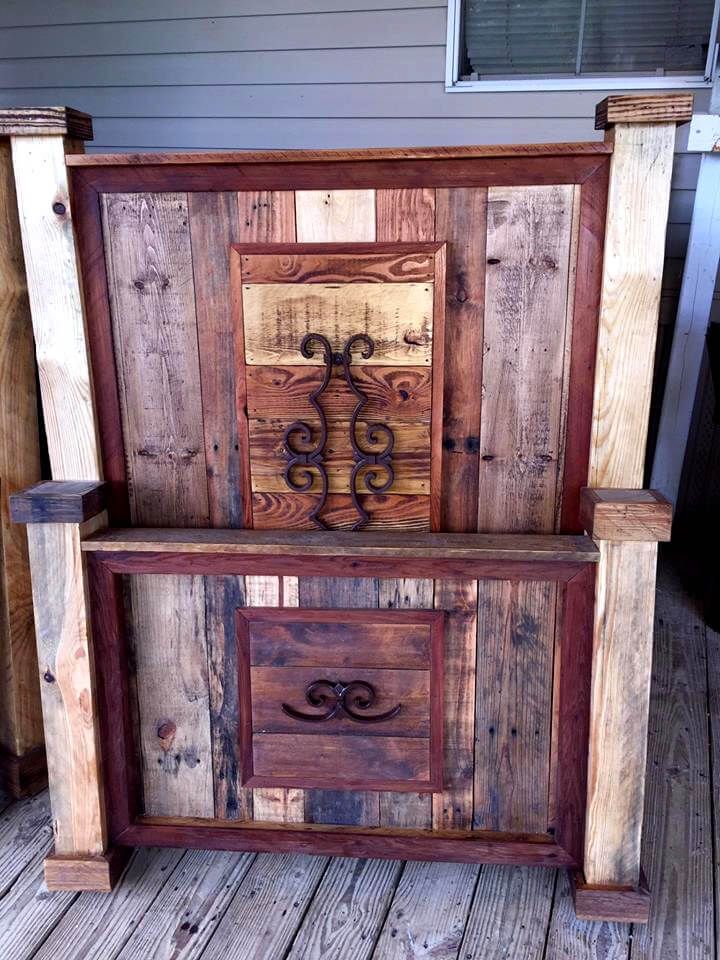 Headboard also comes with metal swirl accent that works great for a traditional and classical vibe to both headboard and foot-board!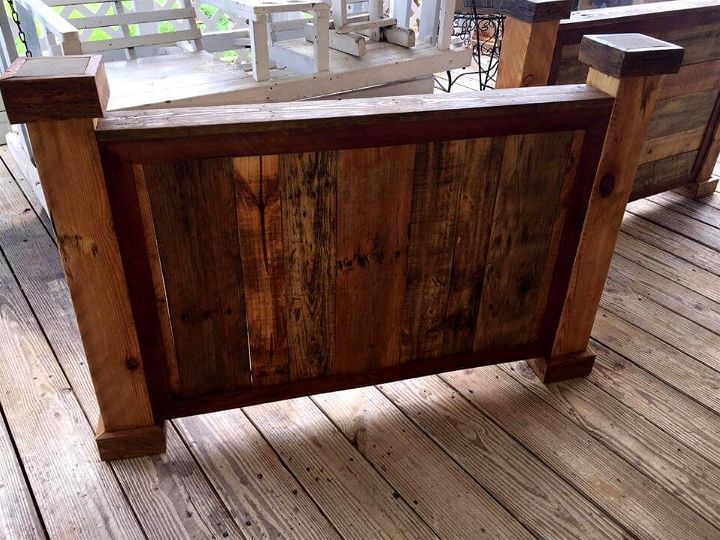 Put together the equally cut pallet slats for a robust wooden rectangles and then just fit them in the lasting wooden pillars that also make them stand individually and stylishly!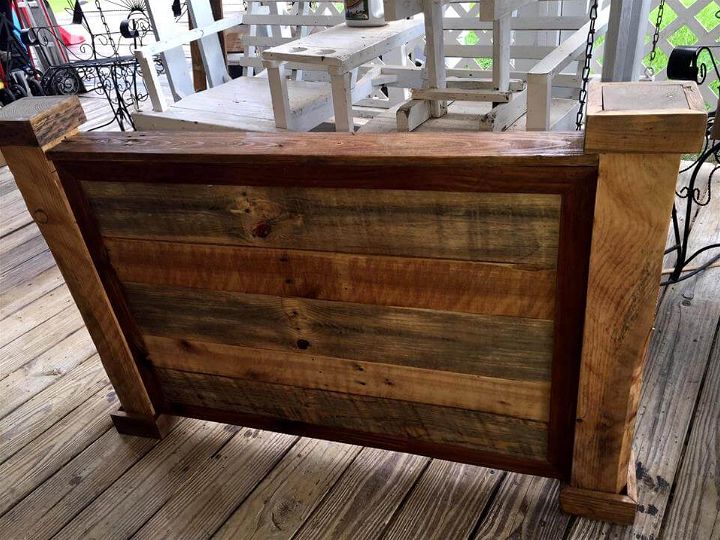 The great blasting news is that you will get this amazingly creative set of bed frame components for free as it is all made of scrap wood and old material got from home trash store!
Made by: David-Wanda Wicker