Coffee tables has been with us for a very long time serving us with a lot of functions of storage and housing a bunch of our items like coffee mugs, beverage glasses, decoration pieces, books and magazines. And with the passage of time the coffee table got more imminence in decoration field and people started building more stylish, up to date and amazingly design coffee table as the demand of the age as well people.
But with the stylish and gorgeous variety of coffee tables a saddening fact came along which is still troubling many people to have a convenient access over their favorite coffee table that is the hefty price tags. But we are here to end your problem as now you can build your most awaited and longed for coffee table of your own and without creating a big dent in your pocket.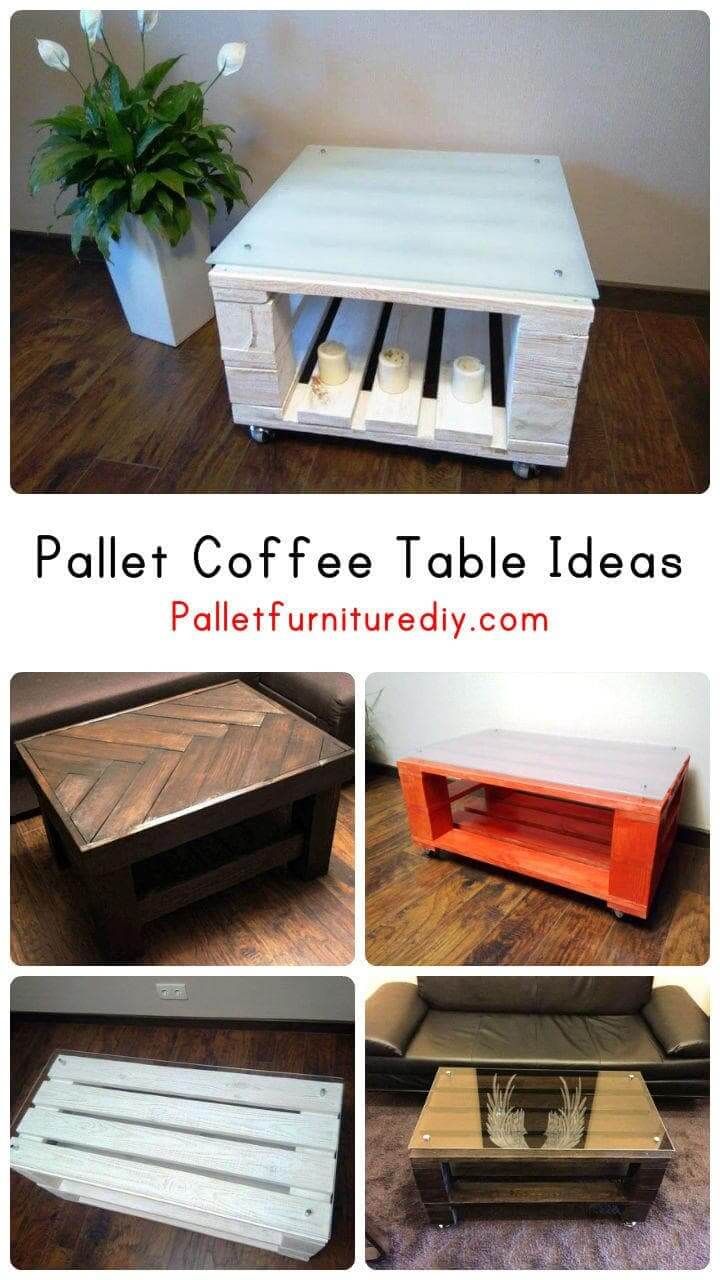 Here we have collected some DIY pallet coffee table ideas which come up to all the contemporary expectations of style, design and practicality. Pallet coffee table with glass top, with chevron top, tables on wheels every possible creative avatar of coffee table is right below waiting for your kind peek into them.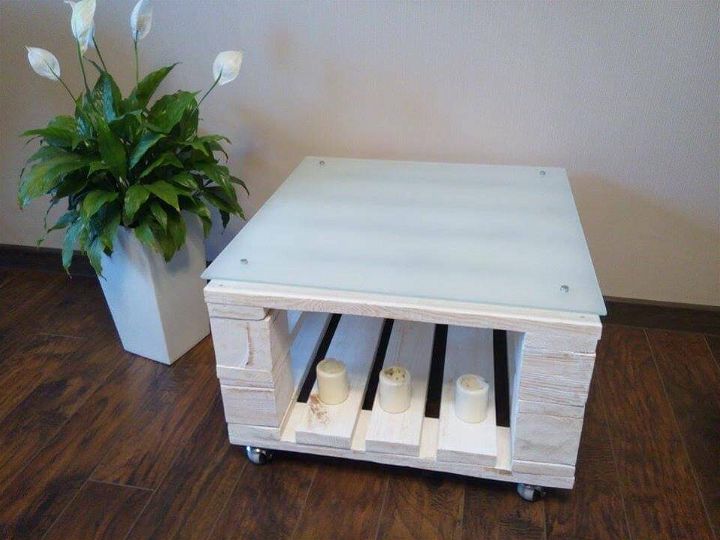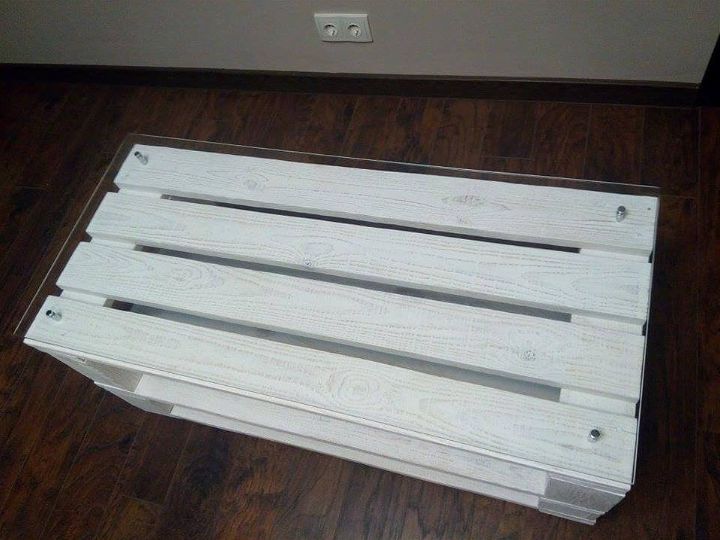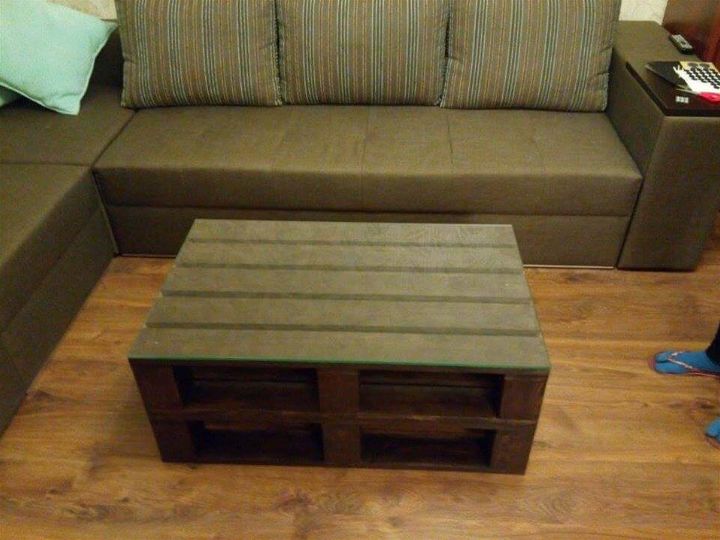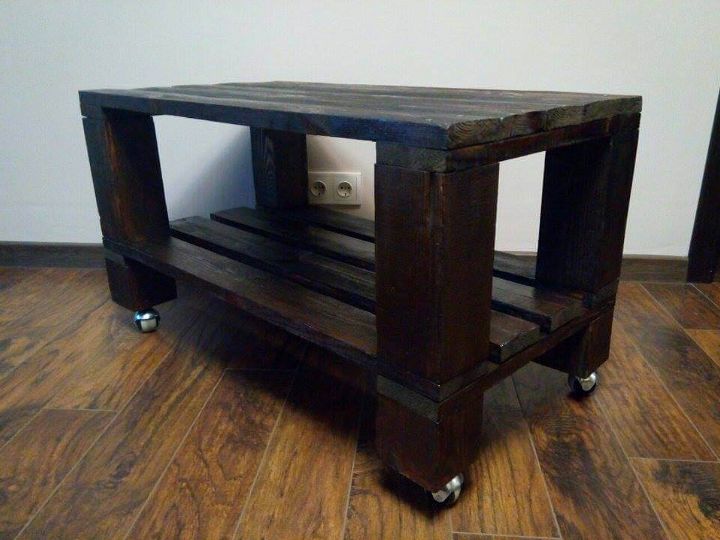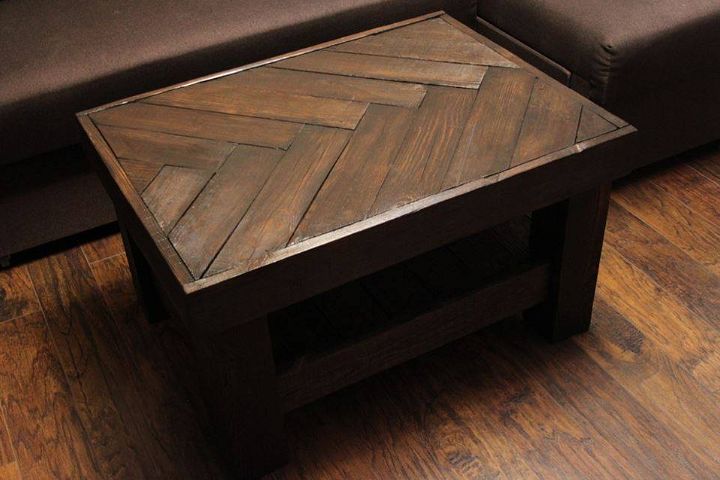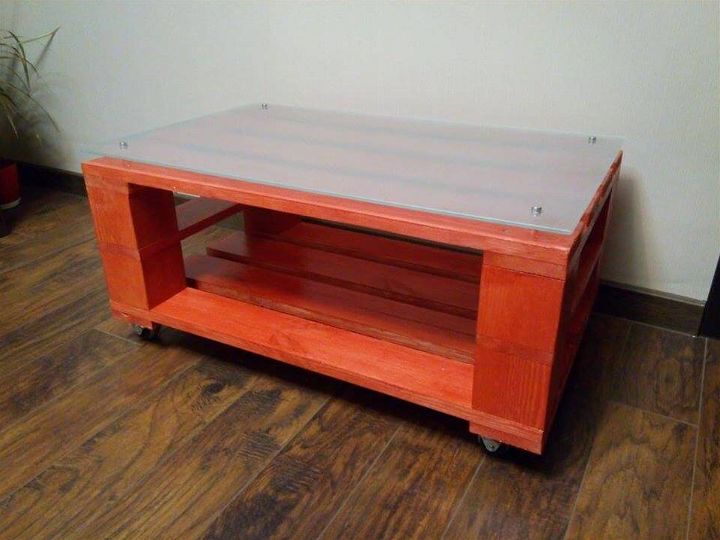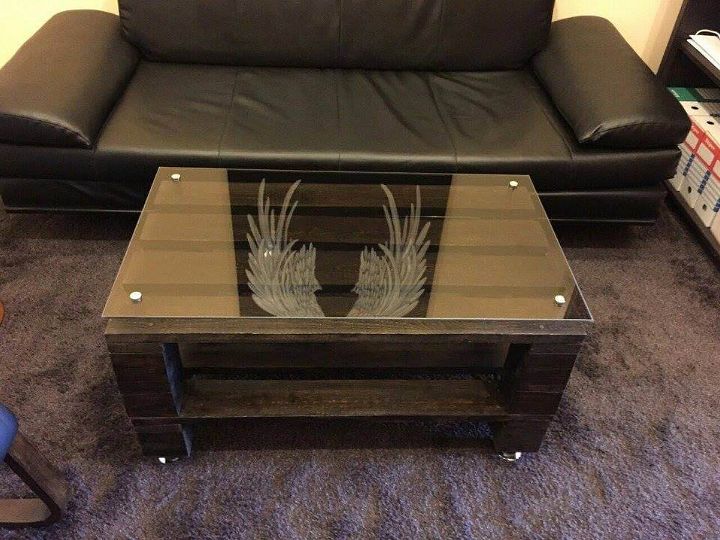 Made by: Алексей Лучко