Summers have arrived with all its charm and beauty of nature and so is the need for beautiful outdoor settings for spending sunny days and cool nights. The outdoor pallet furniture offers a highly affordable option for using the recycled wood for making beds, sofas, planters and fences for large garden. The pallet furniture is becoming popular for its low cost and high appeal. With your art and skill, you can change the landscape of your outdoor completely by putting some effort and time on these pallets.
1. Tables and Chairs
The outdoor location can be given a classic touch with low level coffee tables, seating arrangements and planters and get a word of appraise from your friends and family. Beautiful painted chairs with lots of cushions, dining tables and chairs and daybed made from pallets will serve large family gatherings.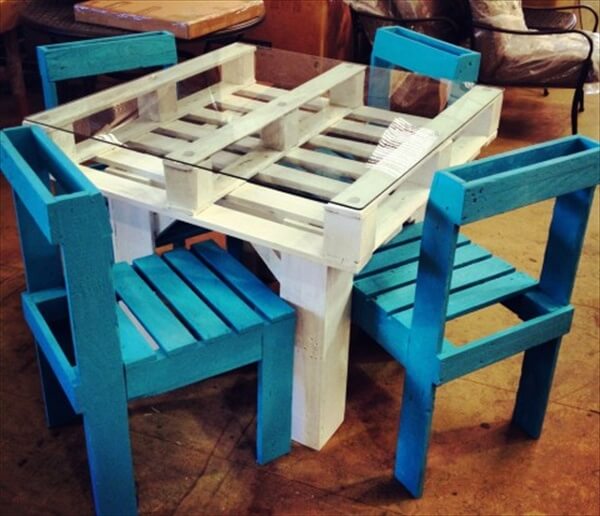 2. Garden
The pallets can provide a beautiful and stunning looking garden bench and accessories decorated with wooden pieces. These pieces are arranged in specific order to make a stand or rack in which you can keep hanging planters of herbs and shrubs. The stands can be placed horizontally or vertically to enhance various corners of your garden. The cases can be wrapped with some fabric to prevent the dust from coming out.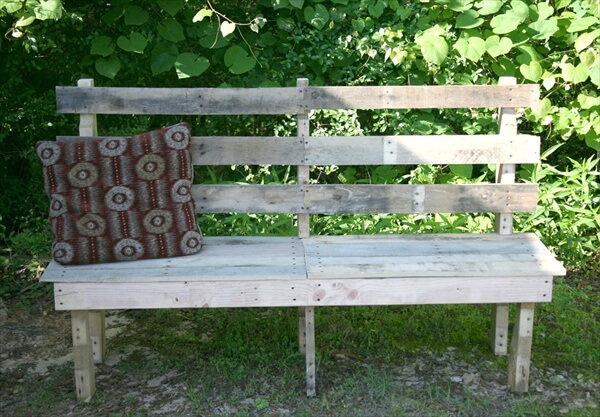 3. Daybeds and Sitting
Create a wonder to your lawn or backyard with a beautiful daybed made from pallets which will not only stay over time but also will cost much less. Beautiful resting chairs can be placed in front of swimming pool and cushioned to relax you and enjoy sun bath. All this requires integrity and concern for proper measurement and designing with utmost skill. The pallet daybeds can be given fresh printed cushioning to go with nature and season.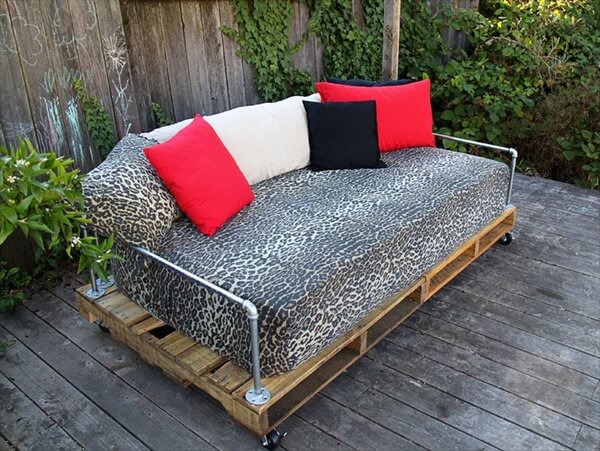 4. Patio Shelves and Stands
Designing the outdoor pallet furniture with your own hands provides such a joy and excitement which is matchless to any other task in the world. A pallet shelf is another option for adding interior design to your patio or backyard. It can be painted or left in original color to match the modern or vintage look.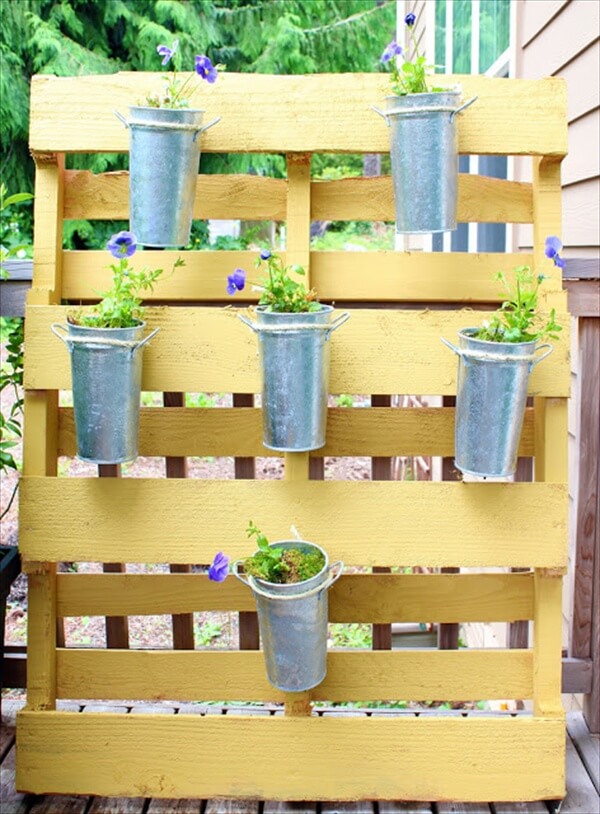 5. Kid Playhouse
The kids play house is perfect furniture item for outdoor which will give your children a place to gather with their friends and spend quality time. The perfect exterior and interior can be painted up with bright colors for making it more appealing and eye catching.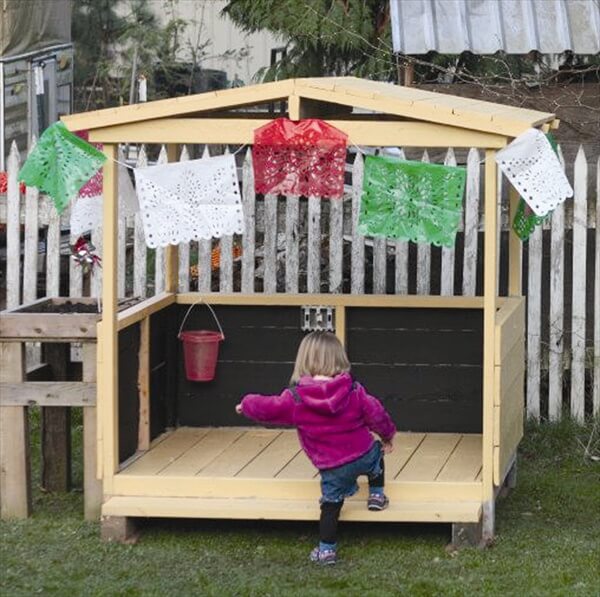 6. Lounger
You can enjoy beautiful weather and nature beauty by sitting or lying on a pallet lounger placed in the backyard. It can be made movable by adding some wheels or placed at any place to match the overall theme. A comfortable and trendy cushioning will add to the elegance of this project.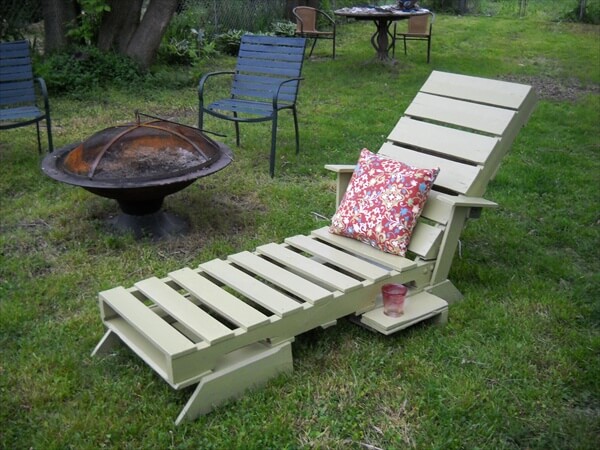 7. Potting bench
It speaks a quite interesting idea for creative and useful benches for placing small and large planters and decorates any odd corner easily. The nature is best theme and you can use ceramic or wooden boxes for planting herbs and placing it on bench for decorating outdoor.