When the construction of your house is completed then you need tables in your home in the drawing, dining, living areas. You also need the tables for study, computer or place the television set, bed side or sofa set sides. There are different pallet table ideas to make these tables including the pallet dining table, which can be created with the four pallets. These pallets can be cut in equal sizes and shapes, which suit your requirements. Join the four pallets with each other and add the wooden planks of same sizes and length over it and apply bright paints on it.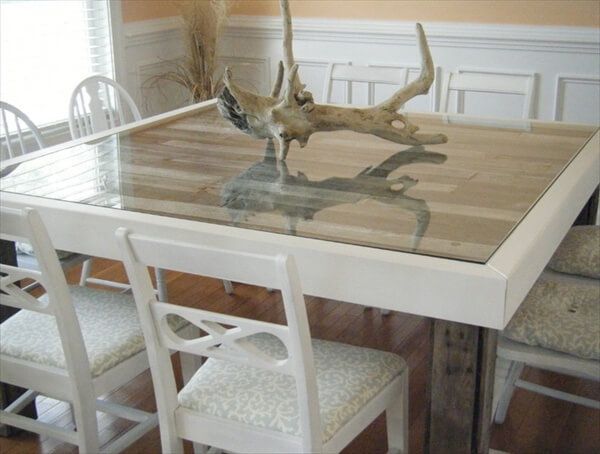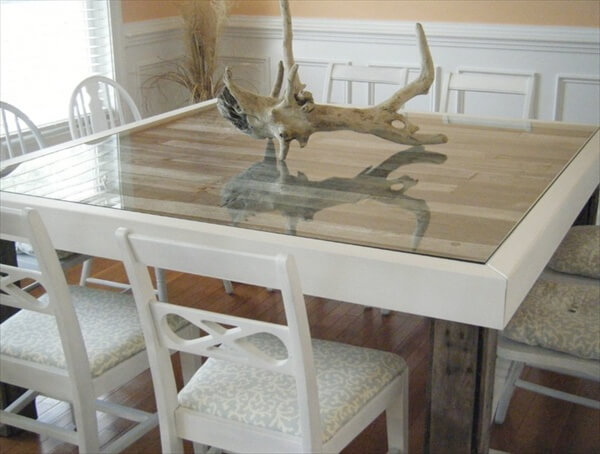 Pallet Dining Table.
1 – Pallet coffee table is an idea to create with unique wooden work. It can be added with wheel under it to make it movable.
2- Another pallet table ideas, is the coffee table with manufacturing of whole structure with wood and add glass on the top.
3 – The computer table is also another pallet table idea in which you can make the pallet table for computer to the height which is convenient for you while working on the computer. You can also add the keyboard and mouse portion in it and make even the upper side of the table. You can also make a cabinet under this table to place the CPU.
4 – TV table, bed side or sofa side tables are other examples of pallet table ideas which you can make with wooden planks.
5 – The bed side and sofa side pallet tables are made with the wooden planks to place tea or coffee cups or flower vase over it.
6 – The pallet dining table can also be used indoor or outdoor.
There are other lots of pallet table ideas, which will help the users to make them at very reasonable expenses. By adopting these pallet table ideas you can recycles various wooden planks or the olden furniture and turn them into new shape and design.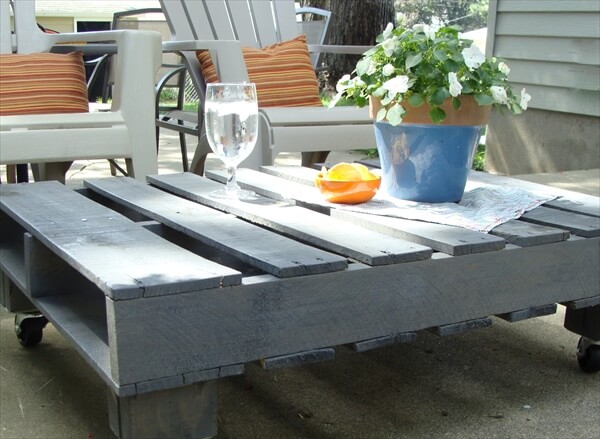 Pallet coffee table.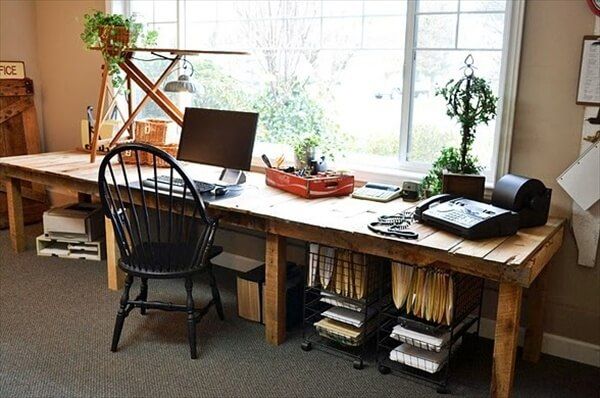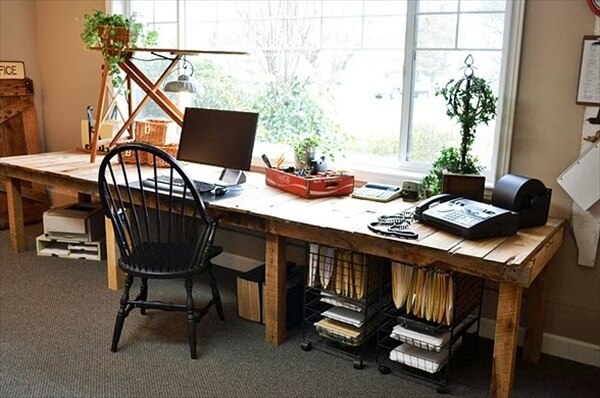 Pallet Computer Table.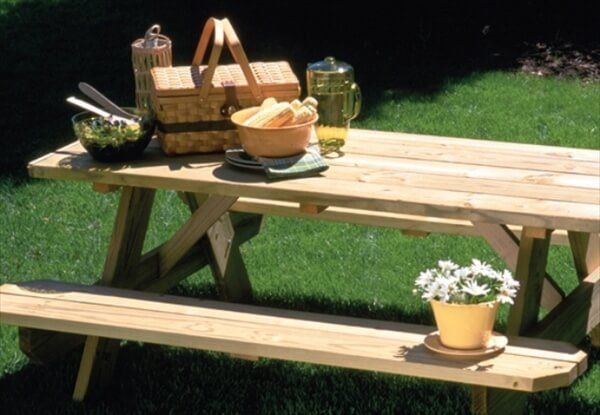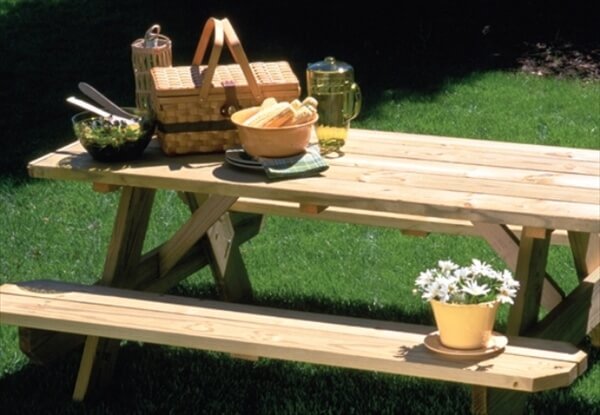 Pallet Picnic Table.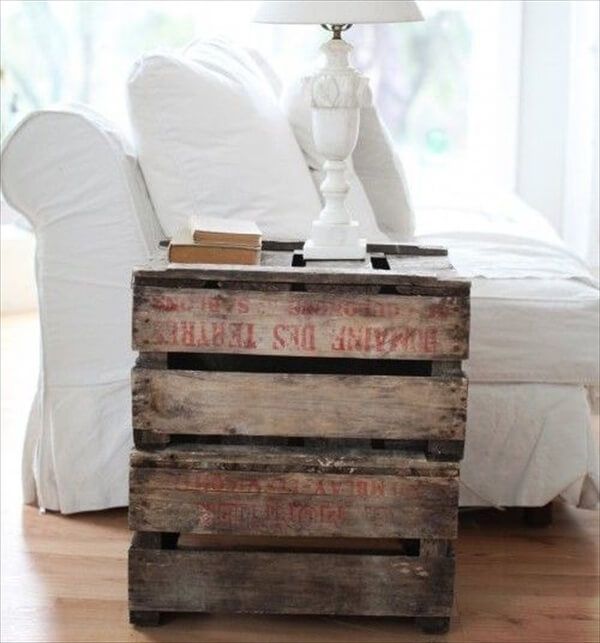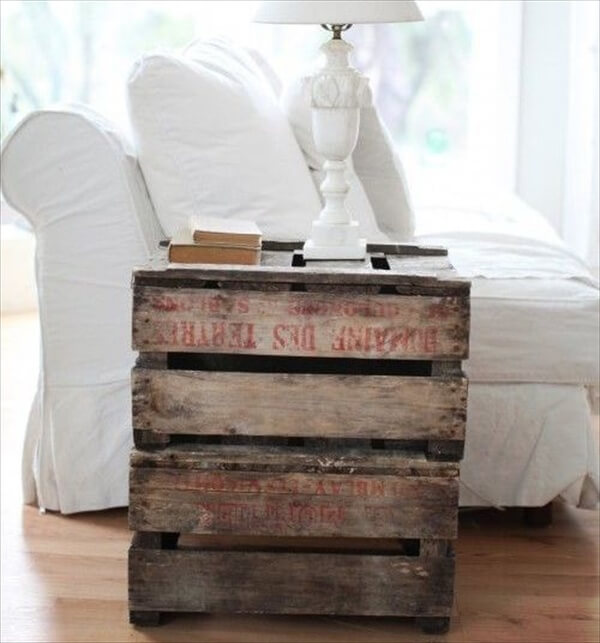 Pallet Sofa Side Table.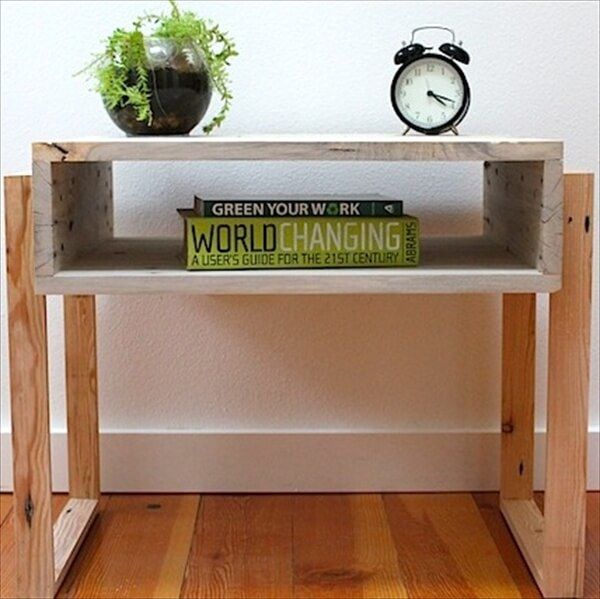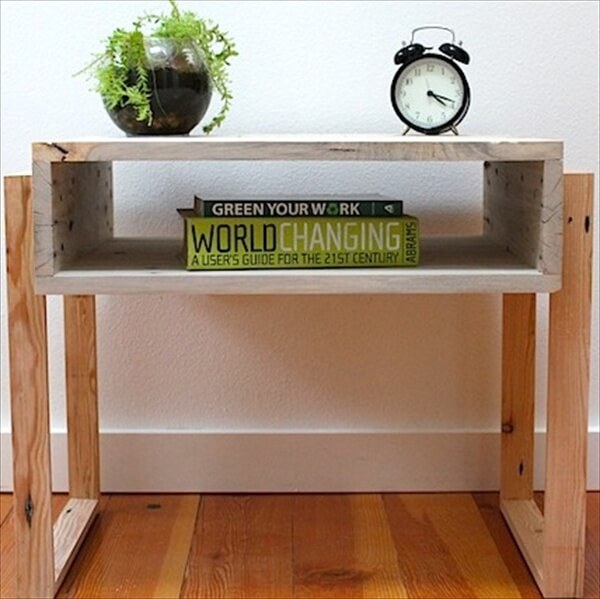 Pallet Bedside Table.