Pallet coffee tables are becoming famous around the globe specifically in areas where people are more creative and artistic. By using some extra woof some cool and appealing stuff. Pallet coffee tables not only give and traditional look to the interior decoration but also add style and beauty to the view. This is an art to make coffee tables with the pallet wood using some imaginative ideas. The use of pallet wood not only helps in recycling process but certainly adds beauty to our houses. The Friends, family and acquaintances will not only be inspired by the interior decor but will appreciate the creativity as well. They are easy to manage and a way forward to creativity and style.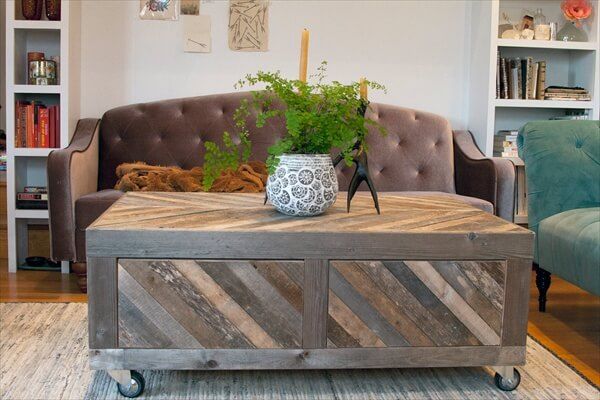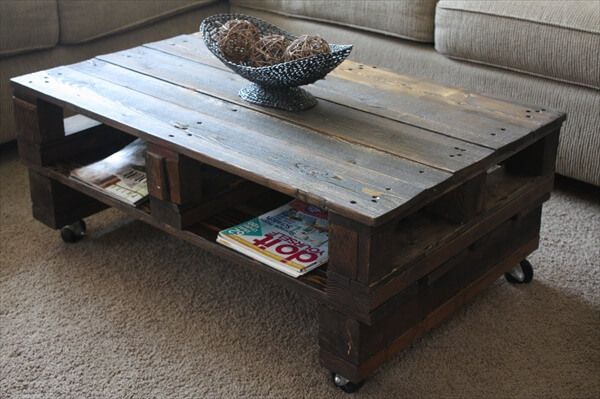 We can create these pallet coffee tables not only to decor our own rooms and houses but also can create some extra in our spare time to get some business.
The pallet coffee tables can be made using pallet by different methods:
If we want to make a big coffee table, we should have an idea of its measurement and size so that the required wood could be arranged.
The pallet would after being arranged should be properly cleaned with spray and water. All sides should be sprayed meaning chemical treatment for termites and some kind of worms with germ killing liquid so that cleanliness should be ensured.
After cleaning the pallet wood has to be dried up for some time.
After cutting the wood according to the sizes, the legs and sides are joined. The sides are embedded to legs by screwing. The boards are to be joined to make the surface/ top of the table.
Than it is to be painted according to choice of colors. It could be done by combination of light and dark colors.
Using wax we can polish it perfectly to have a shining surface.
After being completed, the surface and every part has to be properly cleaned and using oil paints some abstract art can be created that will enhance its looks.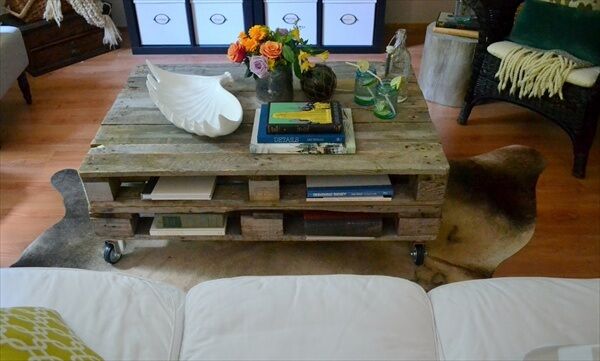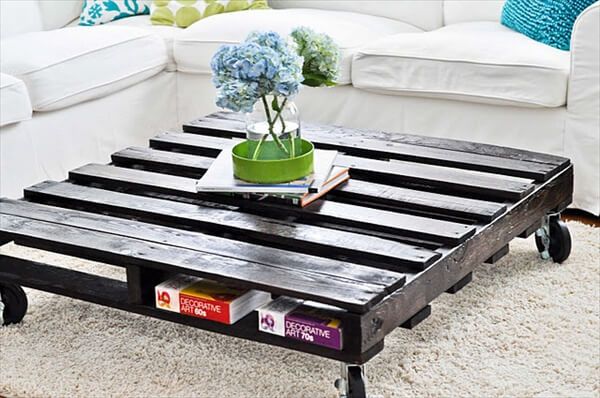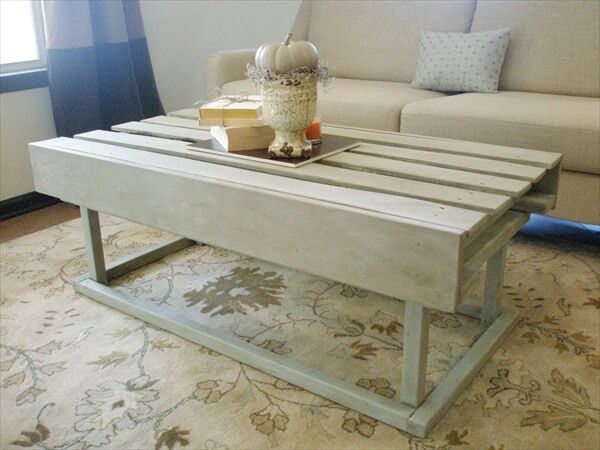 This was just a simple idea how to make a pallet coffee table:
Some other creative ideas include by changing the legs, surface or sides of table.
In case we want a move-able table, the base of the table could be made by wheels. The legs and sides could be made from pallet wood while the top could be of glass or with planks of pallet wood.
Another kind of pallet coffee table could be made using only pallet wood for legs, side and for surface, and then it could be painted.
The pallet coffee tables could be painted according to the color scheme of the surroundings. The edges of the table could be round or square, this is on the discretion of individual.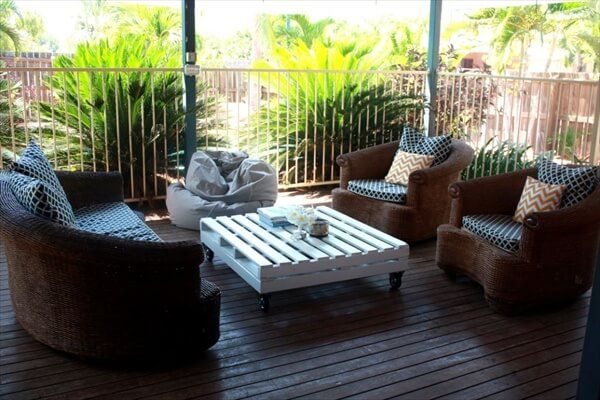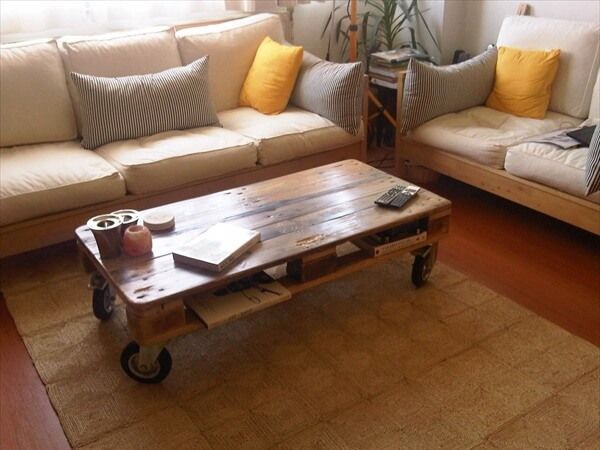 Some of the benefits of coffee tables made using pallet wood are:
Inexpensive solution for a good look.
Colorful pallets beautify the surroundings.
Helps in recycling process and keeps the environment clean.
The idea of furniture made using pallet wood should be more globalized through technology and knowledge sharing.