This is another wonderful and excellent idea to make the coffee table with the use of pallet woods. You can make the pallet coffee table in round shape, which is very difficult and cumbersome. The people, who want to work on this project, should make the diagram of the pallet coffee table starting from its foot in round shape base. Cut and join the pallet woods in round shape, then start make round shape in the middle in the vertical position. On the top, also add the round shape of the table to finish its look. You can place the glass in round shape according to the size of the table to make the upper surface smooth and do not let any spot over the table.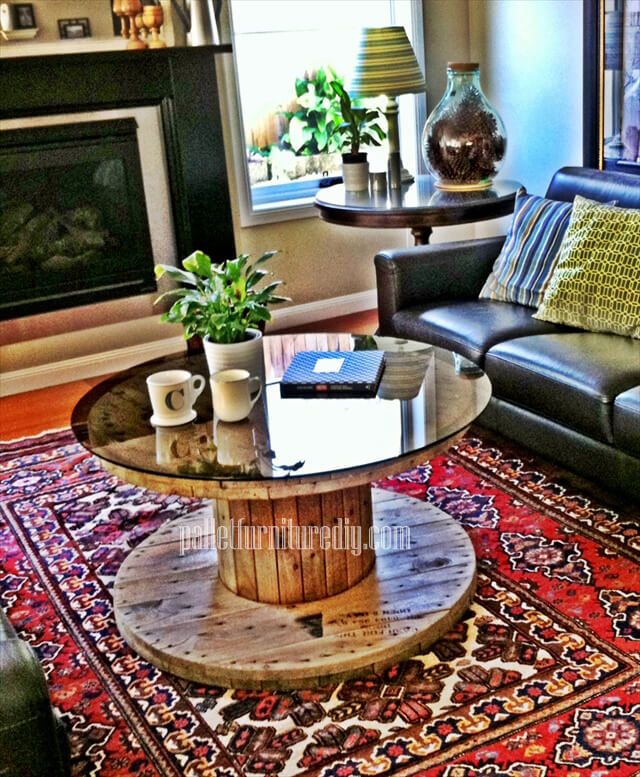 If you apply polish over the table then you will see that it will give attractive look as the small holes of nails and hedges with black spots on different pallet woods will give attractive and charming look with dark polish. The look of this pallet coffee table is so much great that you can place them even in the drawing room. But it is up to you that where do you want to place this coffee table like in the living room or in the TV lounge.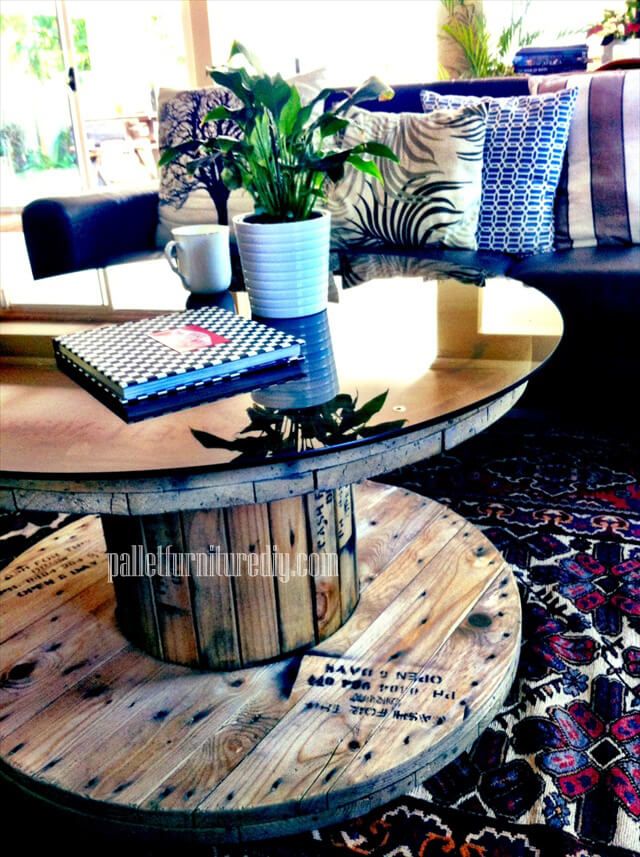 It will have sufficient space to place coffee pots and cups for your guests as well as flower vase in the center of the table. This pallet coffee table will also be very economical but it takes some time to prepare as it has round shape. It will match the surroundings or the interior decoration of your living or drawing room. To see this pallet coffee table, you can imagine that it is the great use of the pallet woods to make such stunning and wonderful items and complete the project, which can enhance the beauty of our house.