The coffee tables are of plenty of designs and shapes to allure the coffee table lovers. And using the pallets you can get a table of your desired style and shape and can also add some personal feature or touch to the structure so that you enjoy a truly stand out and unique kind of pallet coffee table as a gorgeous center piece of your living.
These days low build coffee tables are also quite in that is we have brought to you a sample in this DIY pallet coffee table with drawers which would not only satisfy your decor demands but storage needs too as it comes with the drawers at the front too. Instead of making the table top stand on the planked lags of high length this coffee table has been provided with the dice section pieces to look low build and this characteristic makes it a creative one. And the rustic brown finish adds a more jazzed up touch to the table look so that it looks fun and functional.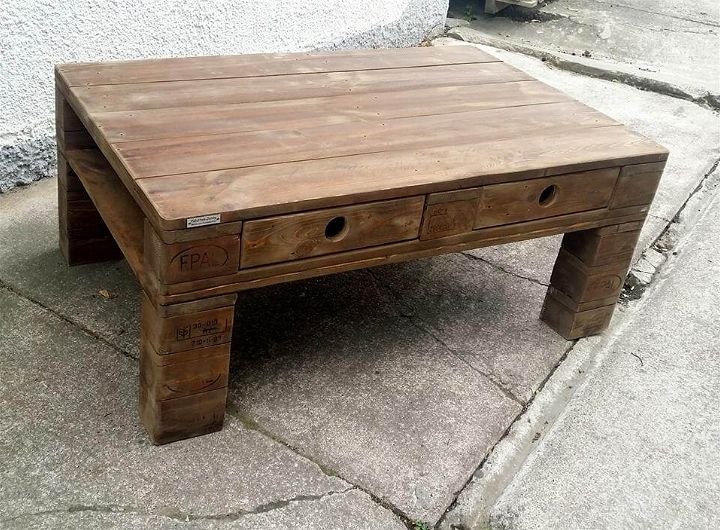 The coffee tables are the one the items occupying top place in the furniture list when we are furnishing our homes and now a stylish and chic coffee table is possible to yield from the pallets for free as this one in the picture.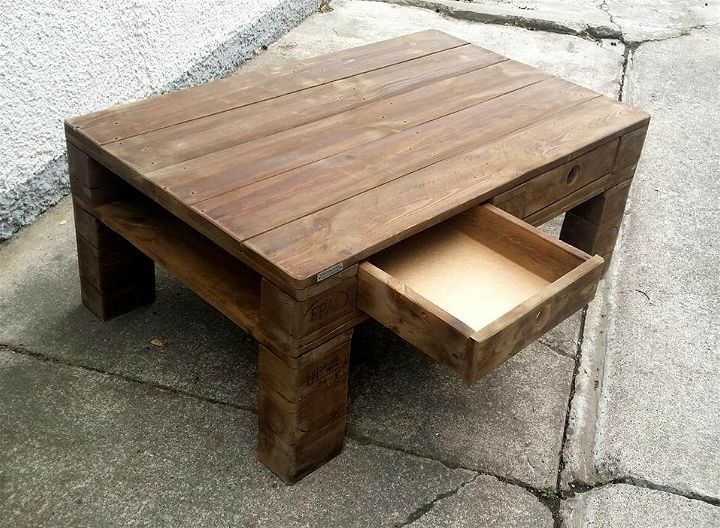 The coffee table is not only to serve you the cold drinks and hot cups of coffee or tea as it comes with the drawers too in which you can hold and house many things to keep your living tidy and clean.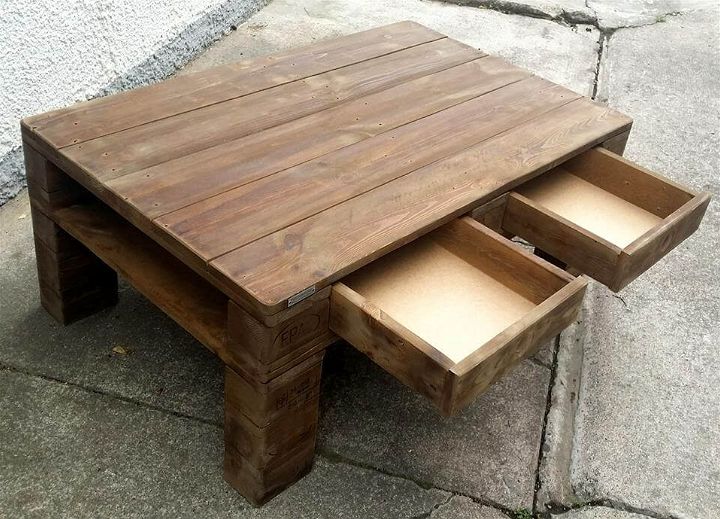 The coffee table has been made by using the pallet slats and the dice sections.Slats have been packed together to form the plain table top while the dice sections make the small legs while the drawers have been build separately and then tucked in the table.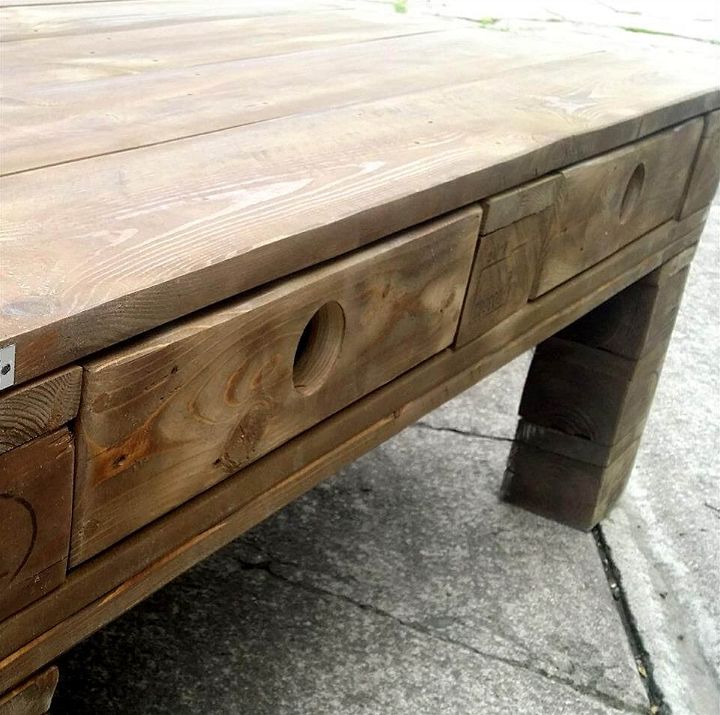 The coffee table has been given a very rustic finish with a brown shade of the paint so that it looks really a shabby chic piece and can fit in all decors while the drawers have been drilled with a hole in the centers to put your finger in and make it open and close.