Build outstanding coffee table out of pallets at just a drop of hat! Get creative with feasible shapes of pallets to get the job done! To tell you that how easy it is to build the coffee tables from pallets, this DIY chic white pallet coffee table will be a best sample ever! Here only 2 miniature skids of pallets have been put over each other to yield this mini but nice looking coffee table which also provides inside storage cubbies, best to use as magazine rack!
Finally this bunk of 2 pallets shaping up a coffee table, has been raised on hardware rolls that bring a gorgeous industrial vibe to entire design! White painted look will rock in modern to shabby chic and country style interiors but you can vary the paint shades just depending on your living room decors and interior color combinations! All you need grab the 2 pallets to clone this brilliant coffee table sample!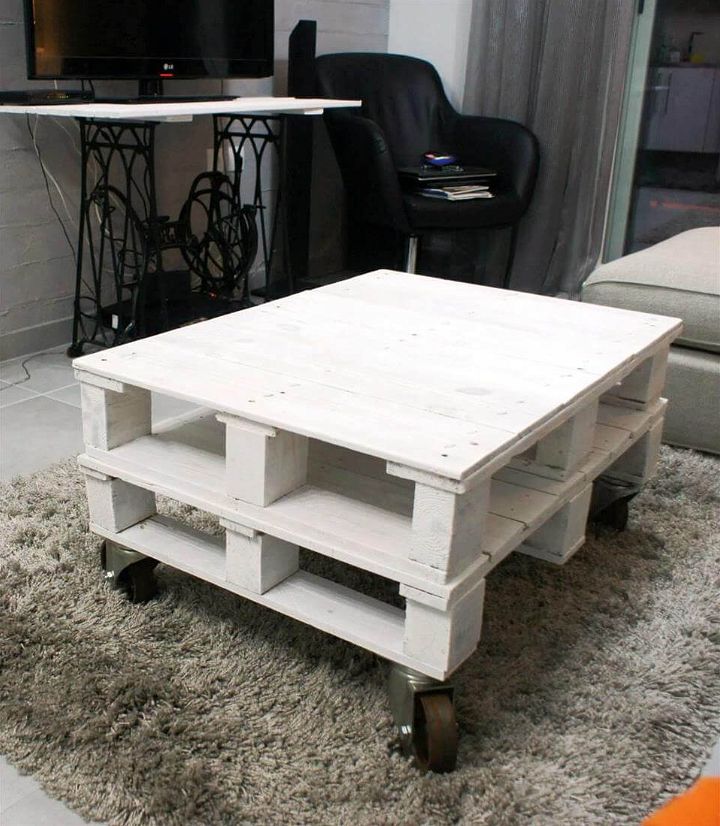 This pallet made coffee table would not only be cost free but also a damn feasible and effortless project to do at home for the adornment of your gorgeous living room space.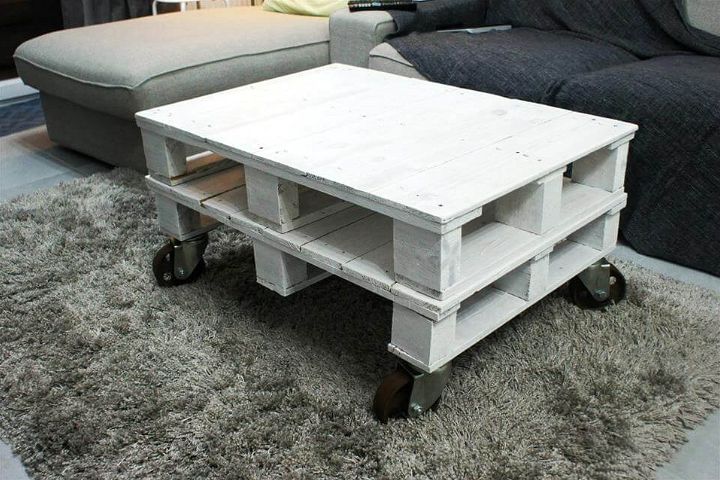 The steps to make this miniature coffee table of damn cute look two small size pallet skids have been stacked over each other and that's it.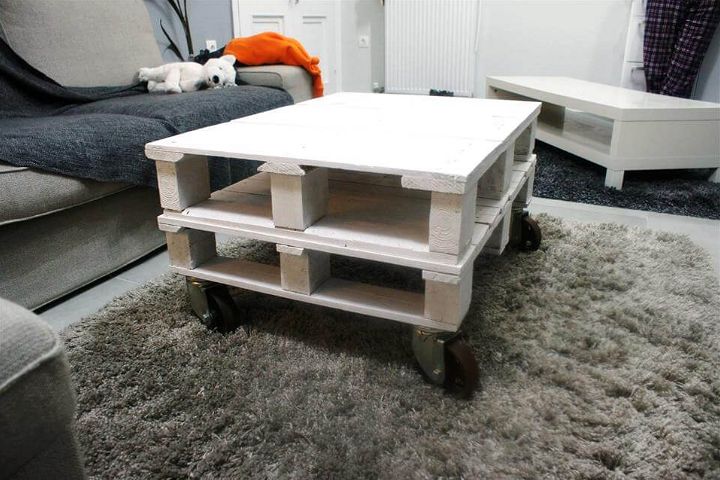 Whenever you put skids on each other you get some storage pockets for the hide out of your books, magazines and other knick knack stuff so is in this coffee table piece.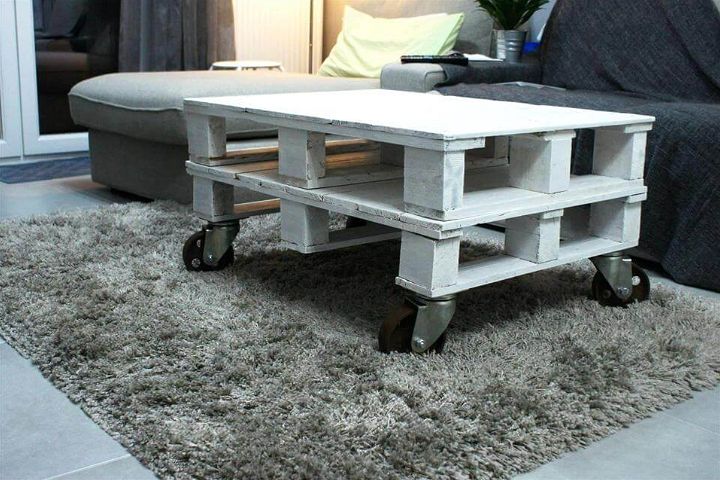 The insertion of the castes at the feet and the dazzling white stain are the two main factors which make this coffee table a perfect piece to suit your modern or chic living room decors.
Made by: Έπιπλα από παλέτες