Perhaps you are all familiar with those old and retired pallet skids that are being used for building amazing DIY wooden crafts mostly related to home furniture! Creative wood and metal combinations give more stable and lasting pallet furniture projects and if you have not tried it yet then this significant DIY pallet and metal coffee table design may be a great sample here to tryout this weekend! Here it has all been focused on to give the extra long life to final pallet coffee table design so angle iron metal scrap has been cut into pieces which have been welded together for a lasting coffee table frame!
Entire wooden filling of metal frame has been done with individual lengths of pallets for tabletop and lower bottom shelf! The frame built from old metal scrap has been painted in black while wooden surfaces have all been given a brighter tone through hand-sanding and rubbing! A lovely storage-friendly, no-cost and lasting longer model is all here to add to any of your organized sitting space!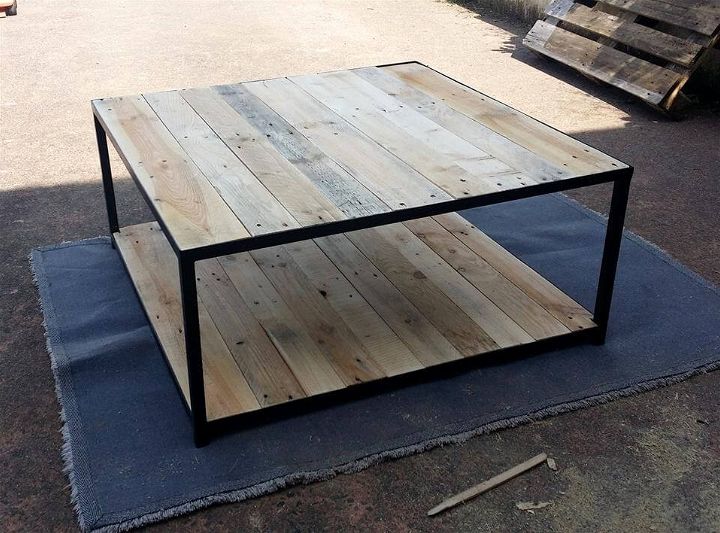 Here you are to see a most functional output of metal and wooden scraps, grabbed from home scrap material pile! Angled iron bars and old pallets have been merged together here for a super stable output of a coffee table as you can see!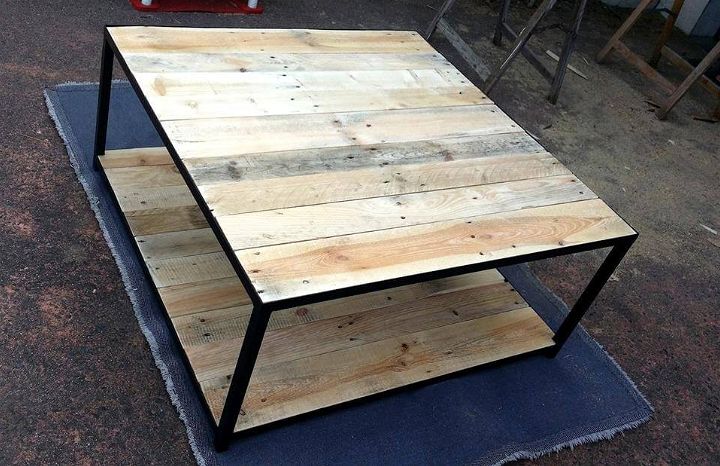 Angled iron bars have been gained into custom sizes and then a metal base of coffee table has been installed out of them, they have been assembled together thought a process of welding!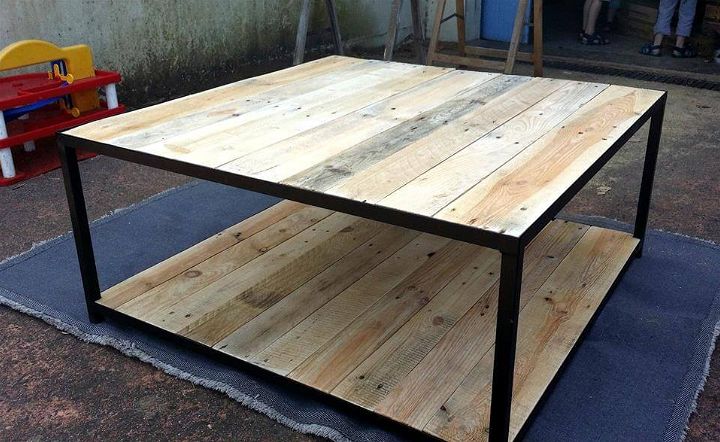 It has been decided to gain a coffee table with two level so the metal frame has also been built to fulfill the requirements and here both levels have been installed using the flat pallet pieces!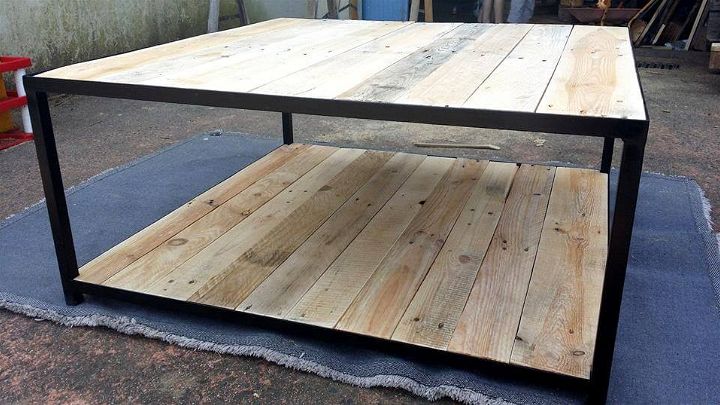 After to fill the metal frame up for a top and bottom wooden level, then the table would be all ready to plan next for your sophisticated sitting plans!
Made by: Esprit Loft Recup