Sitting with eating is always enjoyable; it has always been in trends and this just highlight the worth of a coffee table in home! A coffee table is a always a station among the sitting plans where refreshments are served to sitting members and this helps to start more enjoyable conversations! If you are just missing coffee table which is all necessary then we can guide you for a cost-effective help!
Simply go genius with pallets and grab ever beautiful and stylish pallet coffee tables for home just like this DIY chic white pallet coffee table featured with custom storage pockets built inside of it and has been filled with baskets to store the items of interest in style! Entire coffee table is actually a stack of 3 mini pallet boards which have been painted white for a chic look! This table with milky white appearance would be all rocking for any sophisticated living room interior or for an open outdoor sitting plan!
Here using remaining pallets, 2 toddler chairs have also been made which are too beautiful and stylish also to inspire you!
Chic White Pallet Coffee Table: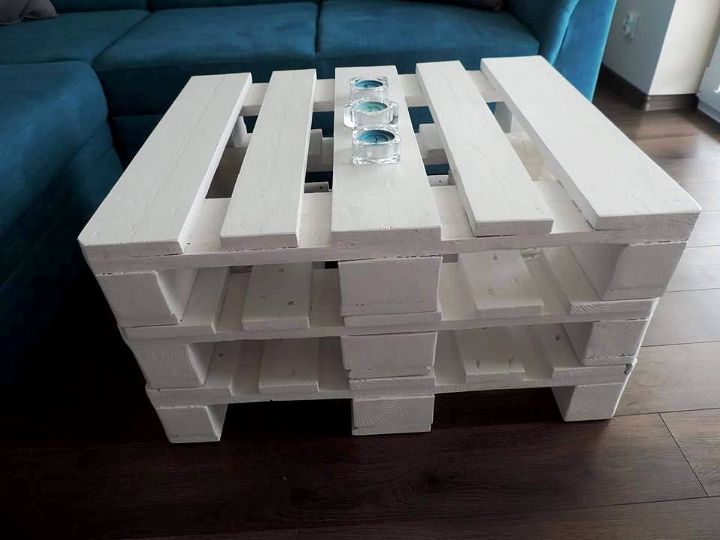 3 mini pallets, some of hardware for overall assembly, white paint and a little glue will be total supplies to craft this wooden coffee table!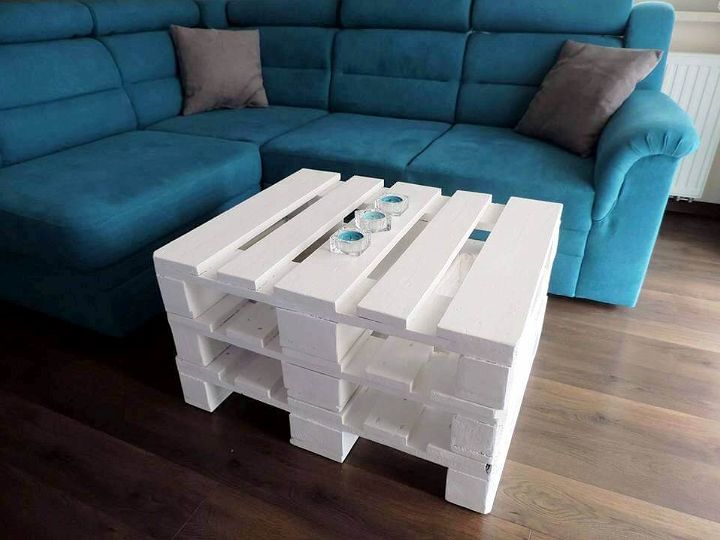 Paint white the pallets and just put them on one another, all you need to do for building this awesome coffee table!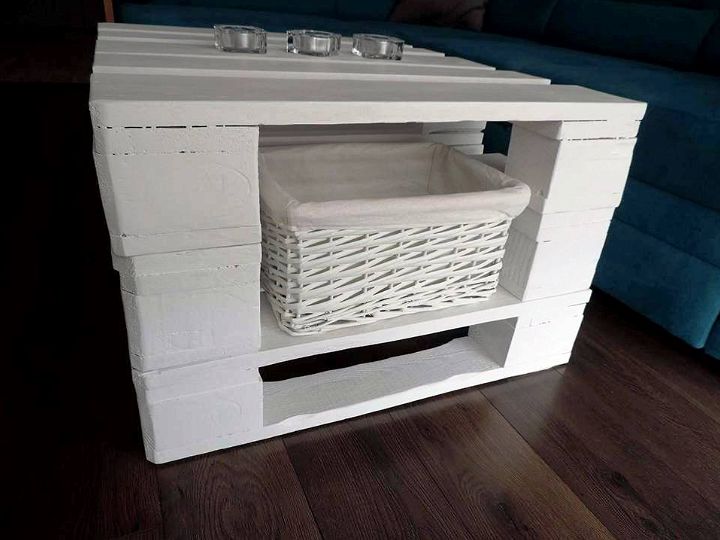 The cubbies you will get after stacking pallets, can be filled with baskets for cool storage options as shown here, one can also use the built-in openings as magazine rack!
Beautifully Cushioned Pallet Toddler Chairs: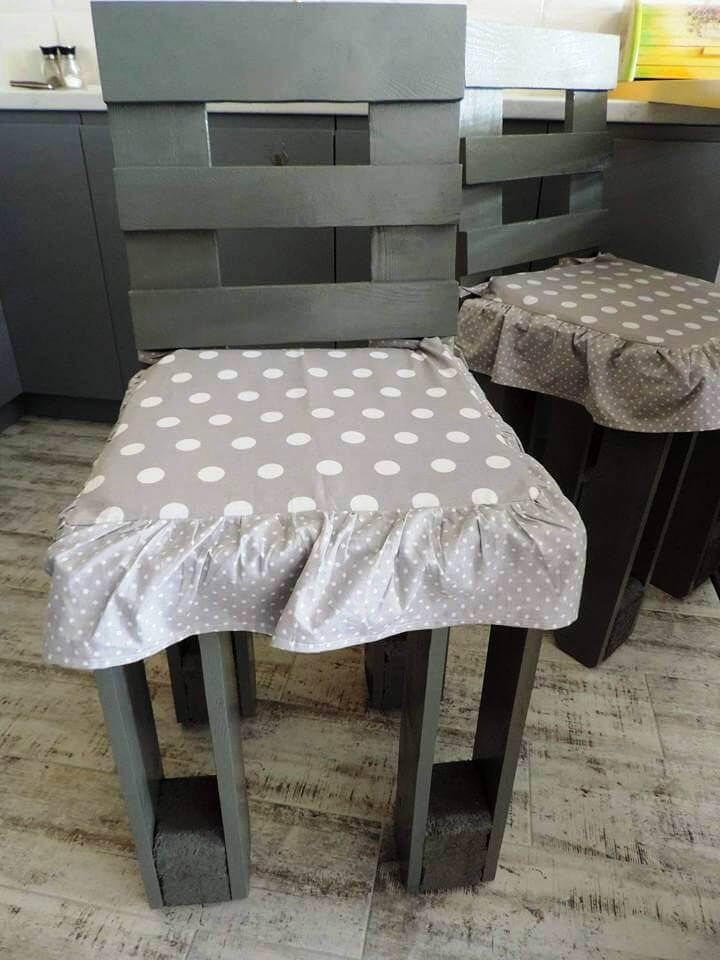 Few of separated pallet slats and removed pallet dice sections will be all you need to build this stylish toddle chair!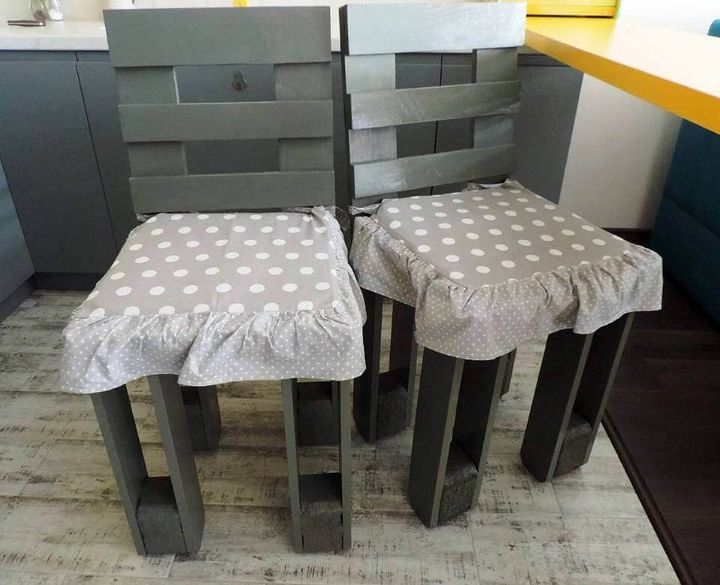 Backrest and berth positions have been made by using straight pallet separated lengths while removed pallet dice sections serve as robust chair legs!
Made by: Meble z Palet