Recycled pallets have laid different concepts about using pallet wood in modern terms of art and home commodities and necessities of life regarding wood. Pallet planks are easily convertible into shelves because of their long strip model and rectangular design. Pallets are used in mostly making pallet shelves because it takes much less effort of cutting due to the already rectangular shape of pallet planks. Have measured cuts on pallet planks and arrange them in making shelves and cabinets for your different types of DIY pallet shelves like kitchen shelves, bookshelves and shoes racks, decorative living room shelves, and many other of great worth. Find all the needed tools on GearHungry.com. DIY pallet ideas have brought a great revolution in the world of recycling and up-cycling of things with terrific techniques and skills.
Ensuring Safety Of Your Wooden Pallets
Pallets are traditionally used for shipping and transportation purposes, but who knew that we can find a new way to reuse them? Using wooden pallets for your home projects is a win-win situation, you don't have to spend for new wood and you're also helping the environment. Along with its advantages, it turns out that reusing wooden pallets may be more harmful than helpful.
Before putting your wooden pallets up as shelves and other kinds of storage, it's paramount to check each piece first for potential chemical treatments and contaminants present in the material.
Wooden pallets are typically treated through heat treatment (HT) and methyl bromide (MB) treatment, among other methods. Make sure to look at the International Plant Protection Convention (IIPC) stamp on the pallet to see how it was treated. Stay away from pallets stamped with methyl bromide (MB), as well as unstamped pallets. Preferably, choose those stamped with HT.
Tips When Working with Wood Pallets
Since wooden pallets are pre-built, observe safety first! Check each piece for nails, splinters, and sharp edges before dismantling them. Pick up the right woodworking equipments and wear eye goggles and a pair of thick working gloves for your safety.
Also, take note that pallet wood boards can varying different sizes, color, and thickness, even if they're from the same pallet (and that's the beauty of it!)
We can make different models of pallet shelves with the provided quantity of pallets. You should keep patience while dealing with pallet wood to try something new and unique because it takes lots of strength while we separate the planks from pallet boards and frames and remove the nails from pallet to make it reusable and plane. To design your targeted pallet shelves repeat different models of pallet shelves to have broad concepts about your targeted model and recollect the plenty of unique techniques and concepts used in previous models. By doing this you will be able to make an awesome targeted shelve model without faults and missing anything. Shelves in the modern age are of great importance and popular for their property of storing different varieties of things together in different and reduced ways and in cool cabinets; we can say the pallet shelves provide organized and healthy storage facilities of every household item.
Pallet Kitchen Shelf:
Have all your kitchen needs at one and arranged place. this wall shelf is reduced and trimmed model of modern wall shelves.

Wooden Pallet Wall Shelf:
Arrange your lovely collection of books and papers art and arrange your memorable pictures to keep your emotions attached and fresh.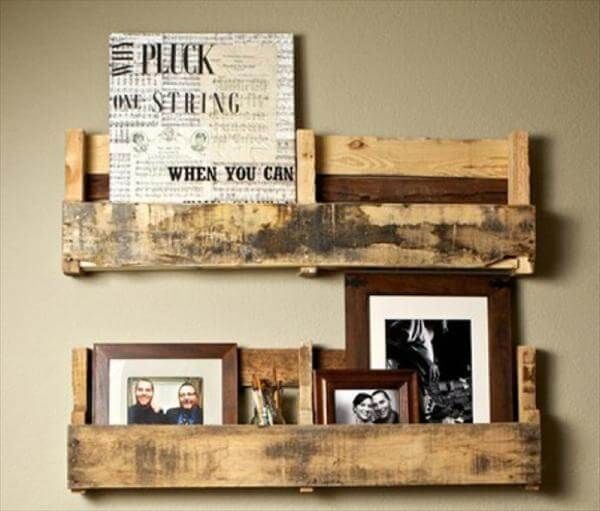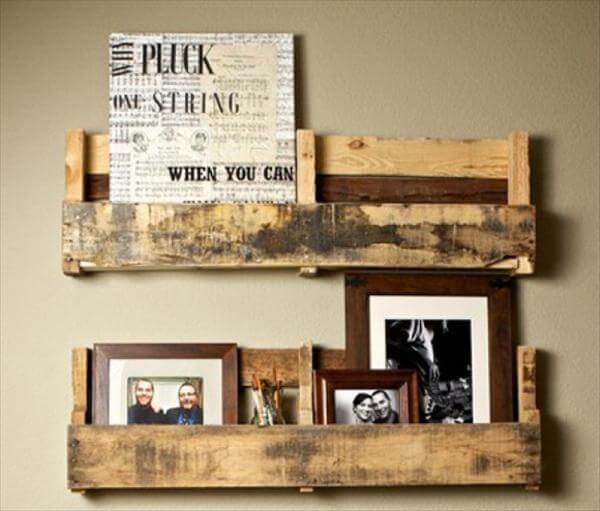 Kitchen Shelf With Pallets:
Give ideal and intellectual framework and setting to your kitchen utensils to find them with ease for using with pallet wood recycling.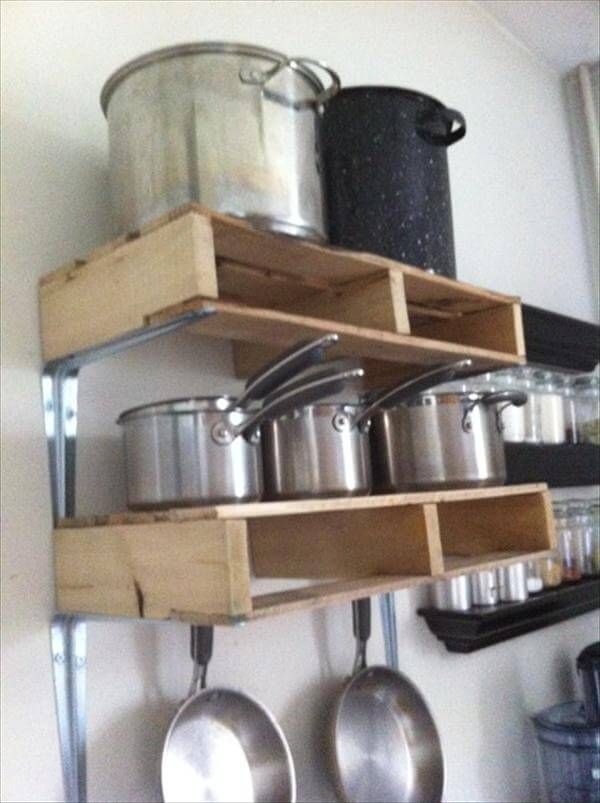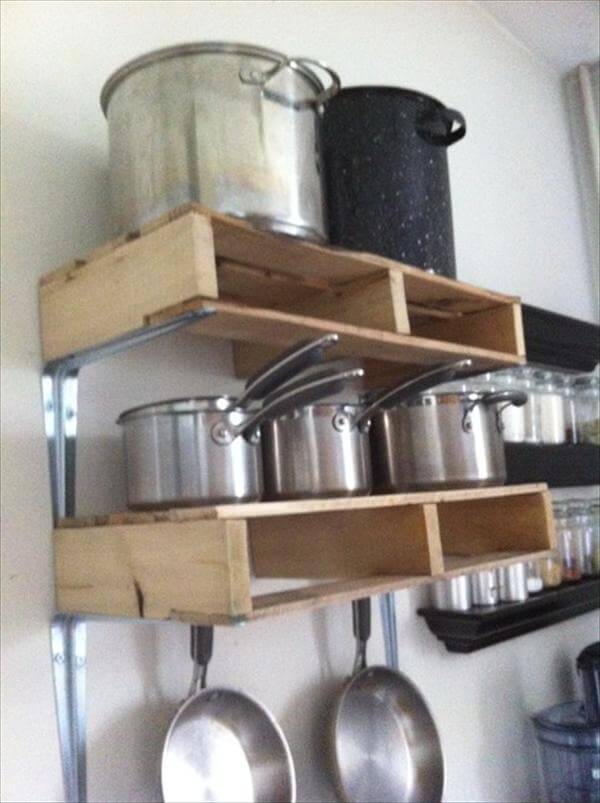 Wooden Wall Shelf Out Of pallets:
Quick and easy way to decorate and arrange items on wall shelf, it may be with wall for your living room or hallway and etc.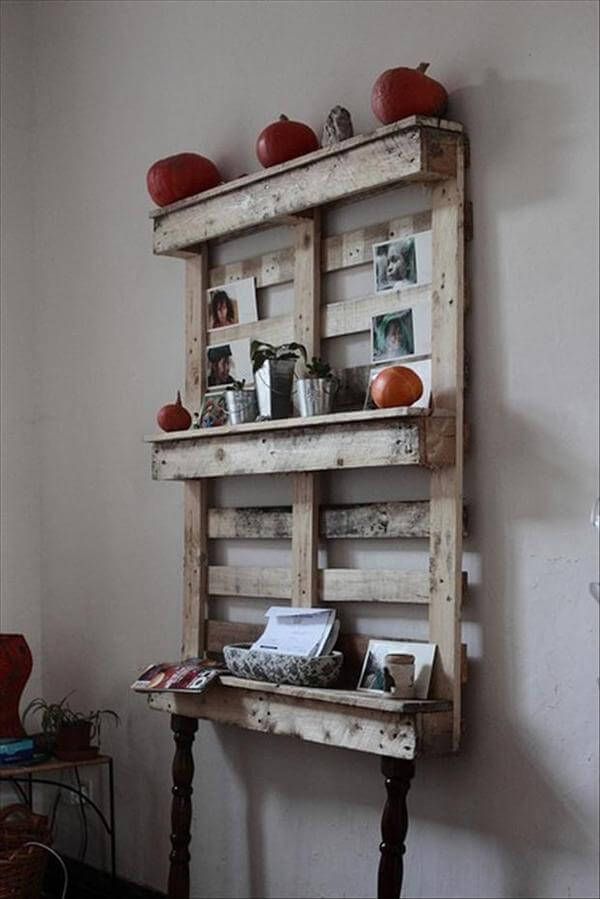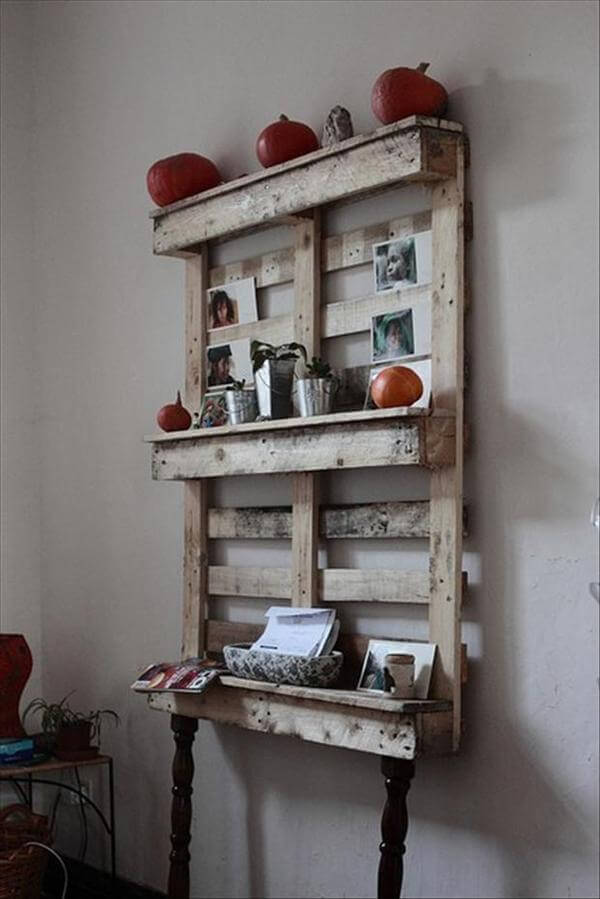 Recycled Pallet Picture Shelf With Wall:
Give a healthy way and tremendous layout to your beloved and event pictures by placing pictures on shelf which is further attached with wall, mind blowing wall art and theme fro your room.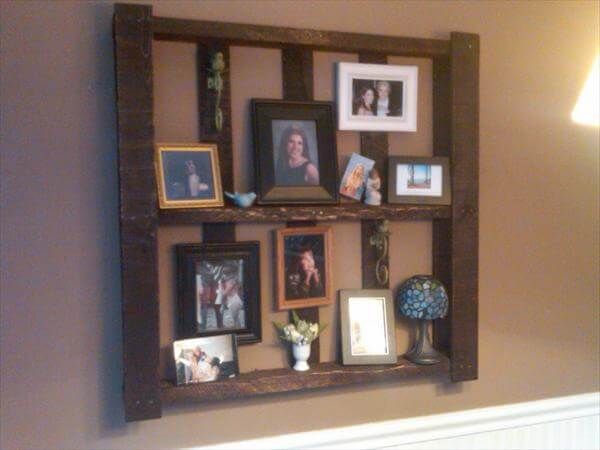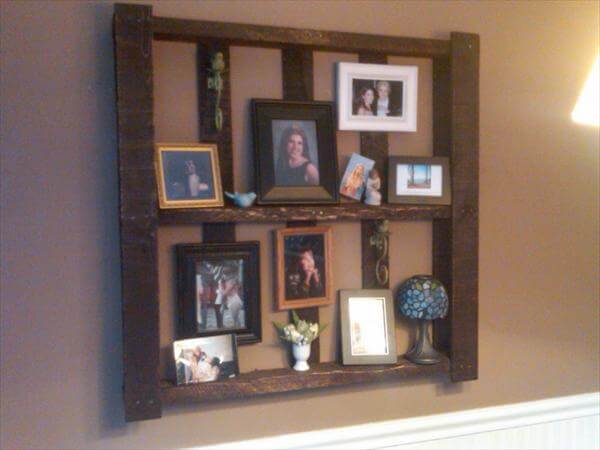 Pallet Reclaimed Shelf For Kitchen Use:
Give holding to your kitchen ingredients and spice and arrangement with comfortable ease to find them in hurry and keep going kitchen work neatly.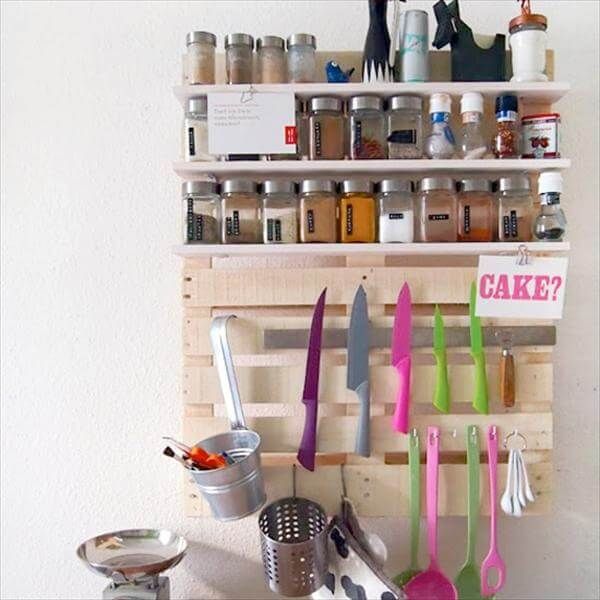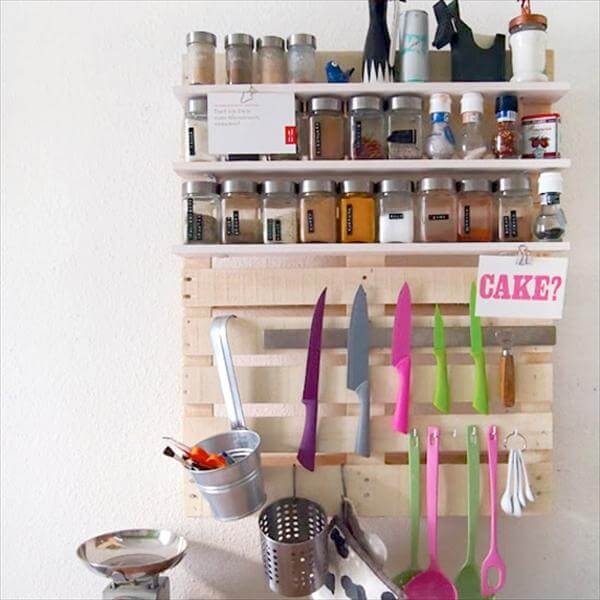 Just Fine Pallet Kitchen Wall Shelf Art:
Give your kitchen room a new sensation with reduced and fine shelves made with wall with marvelous and high class supporting and decorations.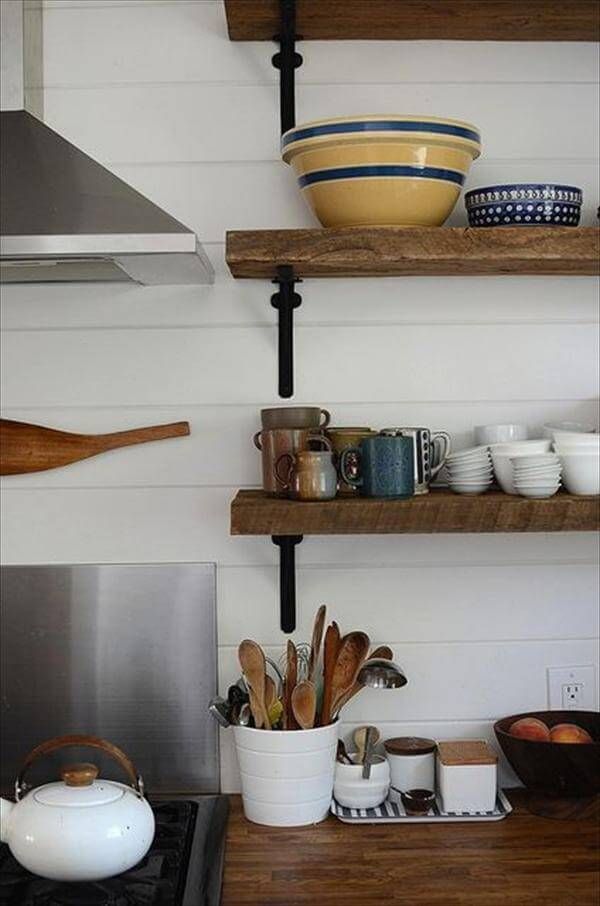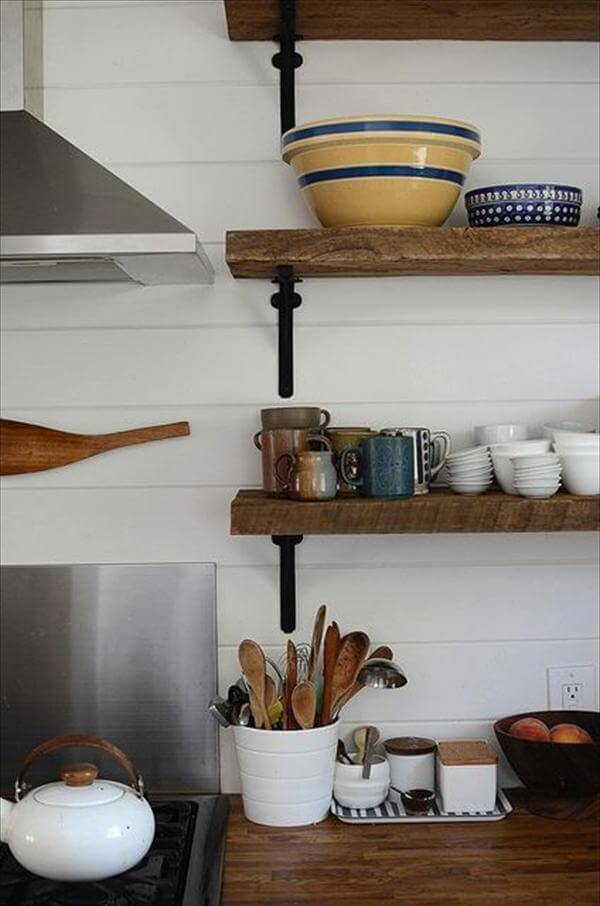 Colored Book Shelve with up-cycled pallets:
make your book shelve with pallets and give fluttering colors to it to give your arranged book a fashionable holding frame and colored background.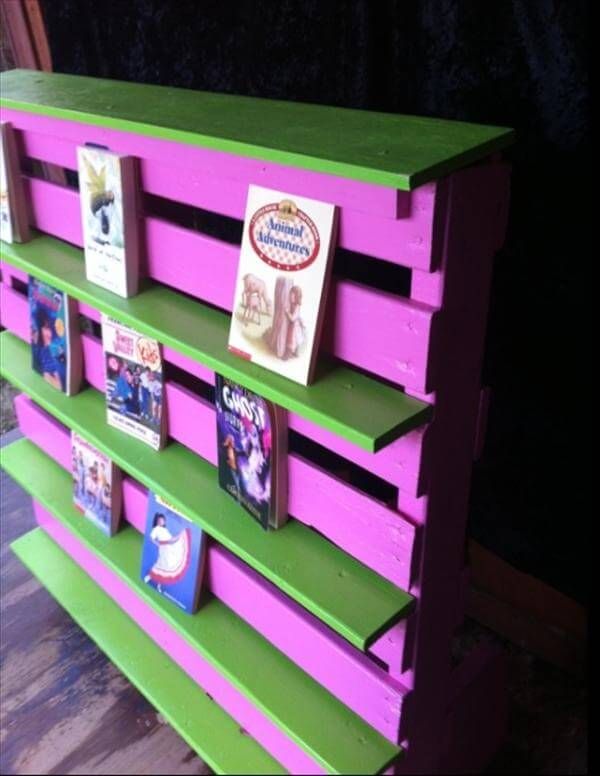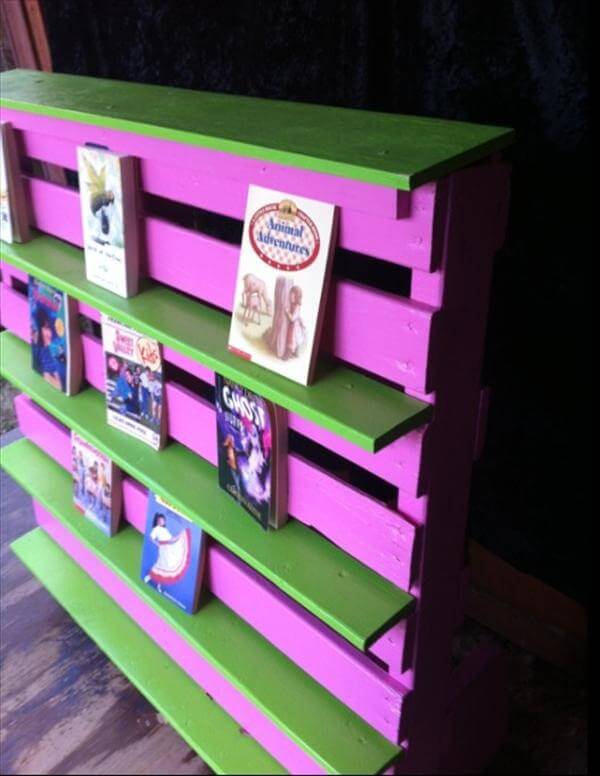 Sectional Wall Shelf With Pallets:
Get impressive and captivating wall shelf with recycled pallets to add more glow and make it complete trendy package arrange some art accessories suitable to your taste and for sensational feel of whole room.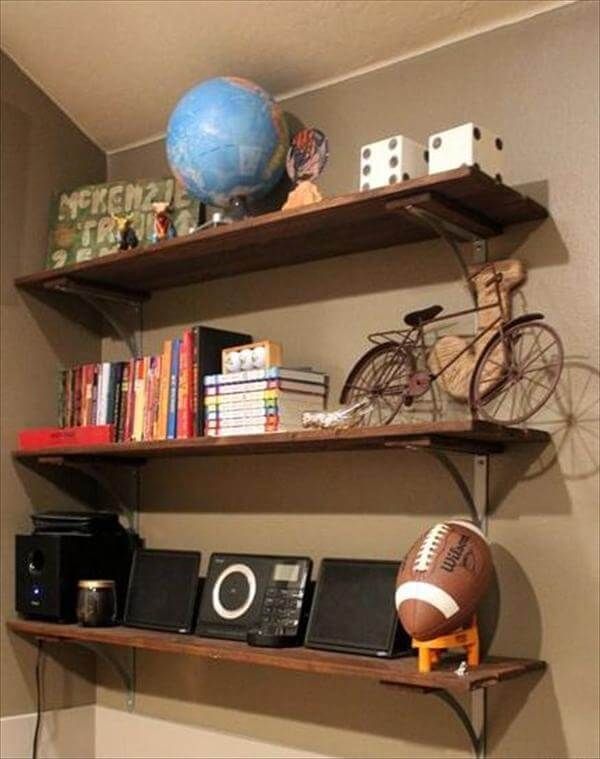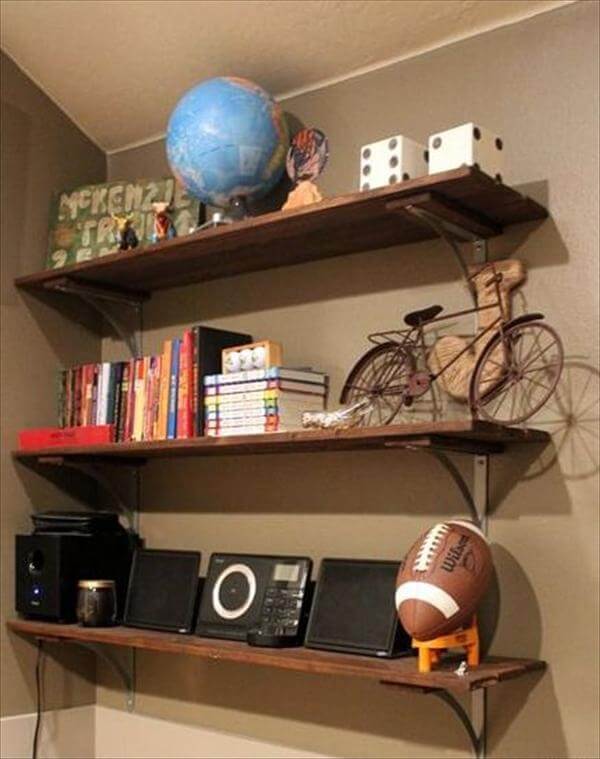 Creative Wall Shelf With Pallet Wood:
Attain some glorious goals about room wall fashion with some outstanding use of pallets as supporting shelves for modern room ornaments and knickknacks.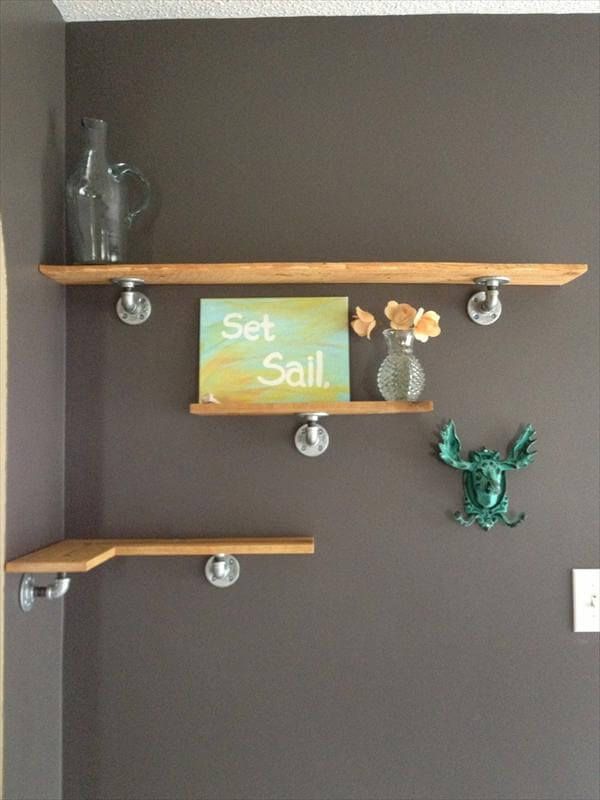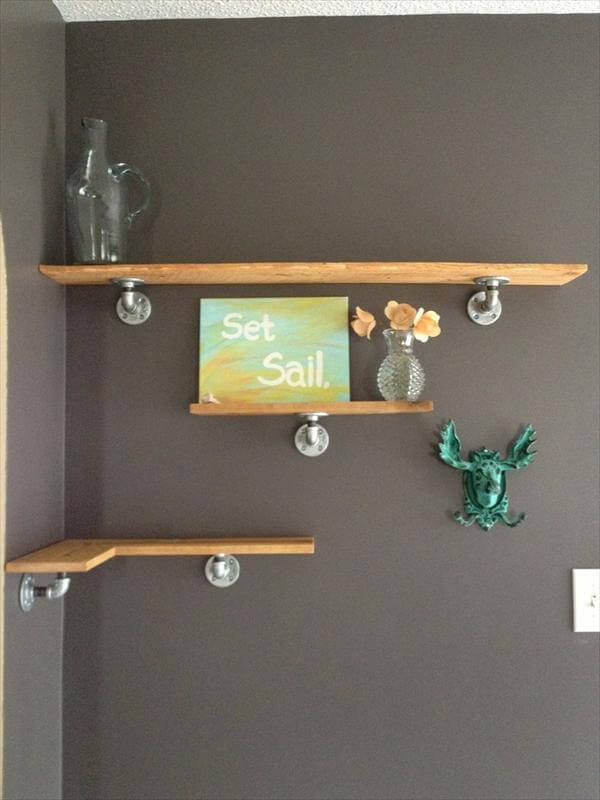 Love Wall Shelf With Up-cycled Pallet:
Express your love emotions for your family and home by beautiful "Love" spelled wall shelf. very artistic frame and idea for holding decorative things and for garnishing of your room.