Having a nice big house is a wish of every person in the world but few are lucky to have one. Having big house opens ways for a lot of experimentation in the field of furniture and embellishing as there is limitless range of the pallet ideas that you can incorporate in the different sections of the house. And to add a fun factor to the furniture experimentation you can turn to pallets and make something from your own hands for your home sweet home.
This DIY pallet bar is probably the best idea to go for as it would be nice and easy to handle and would lend a more entertainment value to the spacious living area. Cut some custom size pallet slat and planks piece out of the skids and stack them together to shape up the bar in your living so that you can double up the fun of your seating hours with cold drinks. To make it look apt for the home decor it has been stained in the nautical shades.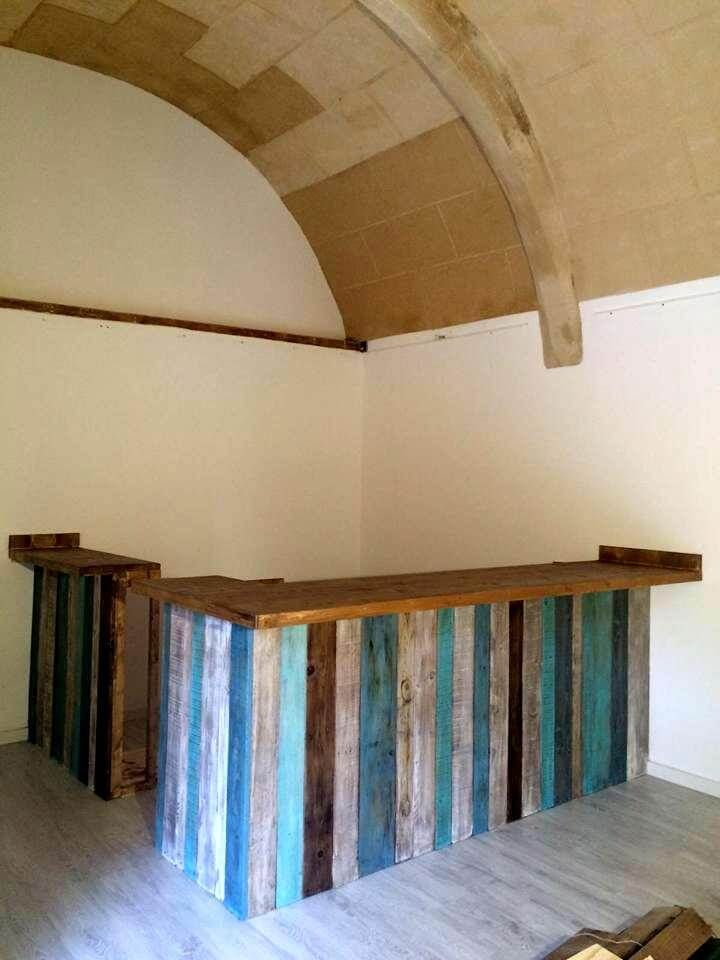 The bar in a house can really double the fun of the gatherings and the family celebrations letting you enjoy the drinks and the beverages in true fun spirit and for a cost free bar you can use the recycled pallets to shape the above one.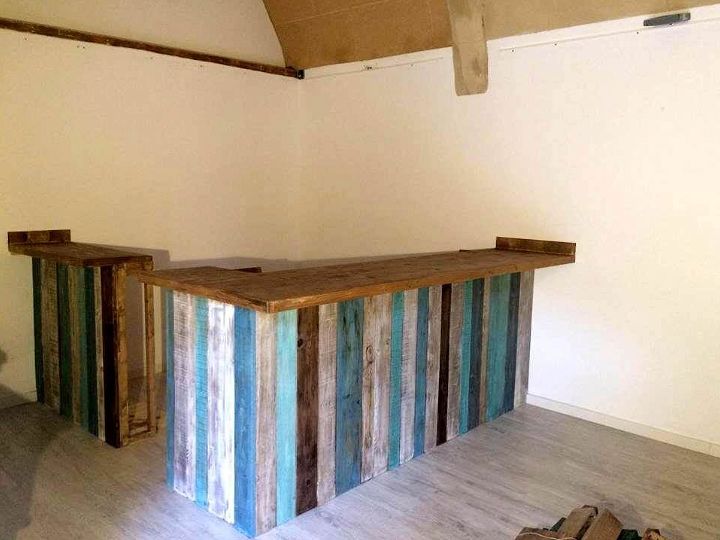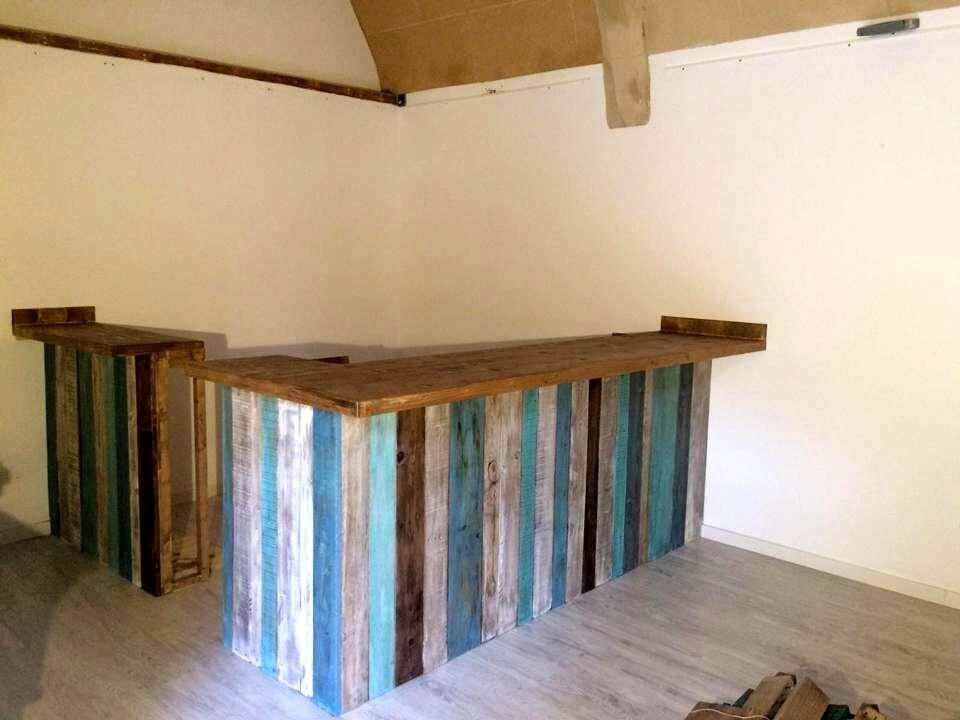 The pallets have been cut into the pallet slat and plank pieces which are long in size to form this L shape bar and the beauty factor has been gained by getting the stained it he nautical shades of blue, white and brown.
Made by: Muebles Reciclados Mallorca