Islands are the must have part of a kitchen furnishing as they perform multi functional roles at a time. Food preparations, storage and sometimes serving as a dining table for quick meals are the major practical applications performed by the kitchen islands. So being so functional and important they must be added to a busy kitchen area to ease most of your tasks. And here we have with us this DIY pallet kitchen island table made for the recycling pallets so that you if you are looking for one of a kind piece you can make a better choice as it is would cost you zero for its possession.
Coming with the counter top, base shelf, left side hooks and right side towel rack it acts to be extreme functional. Pallet cut long slats form the top and build in shelf by getting stacked while the thick bars serve as the leggy support system. The white and black stain adds icing on the cake making the island look decorative too.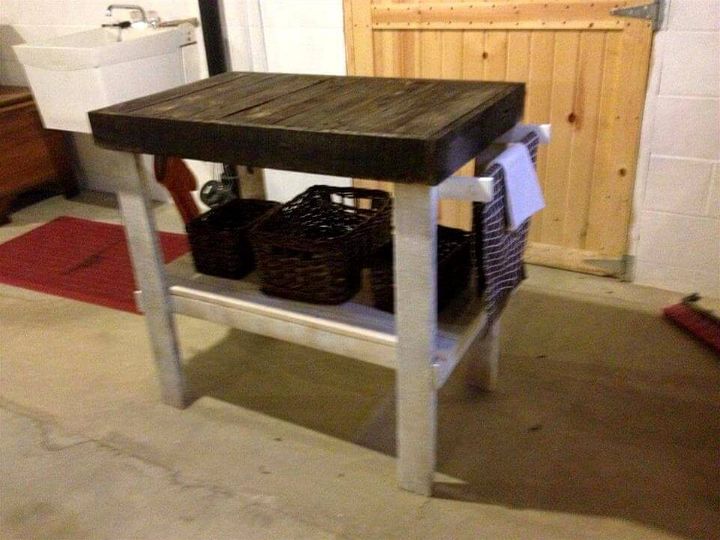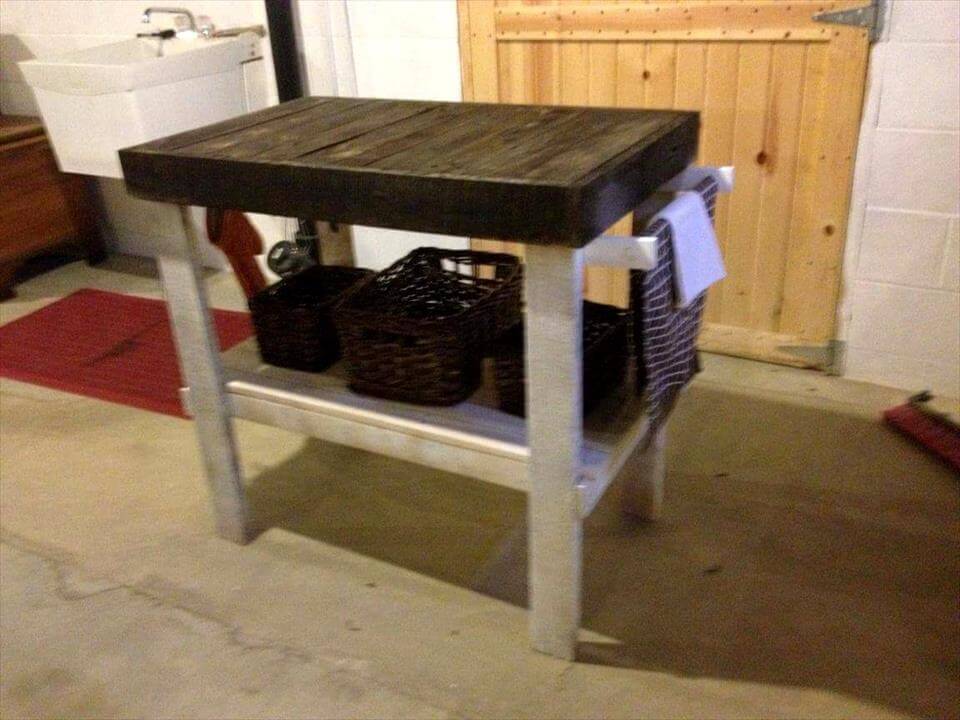 The kitchen island tables are the integral part of every kitchen and they can now be built from the pallets with all the desiring features like the above.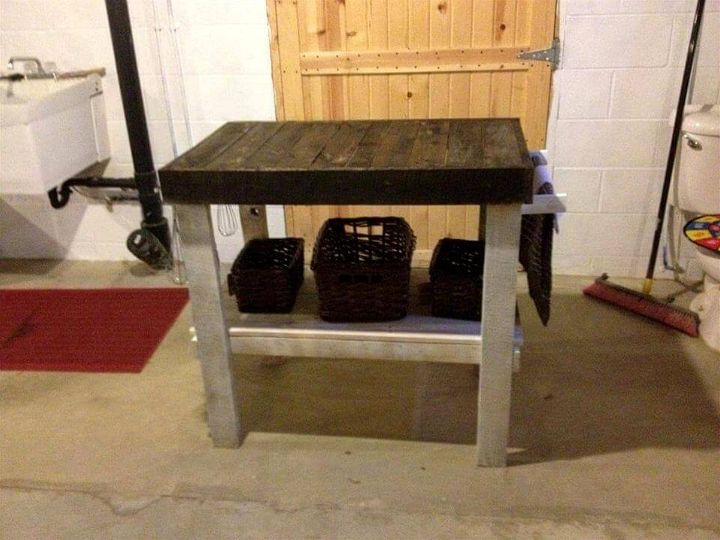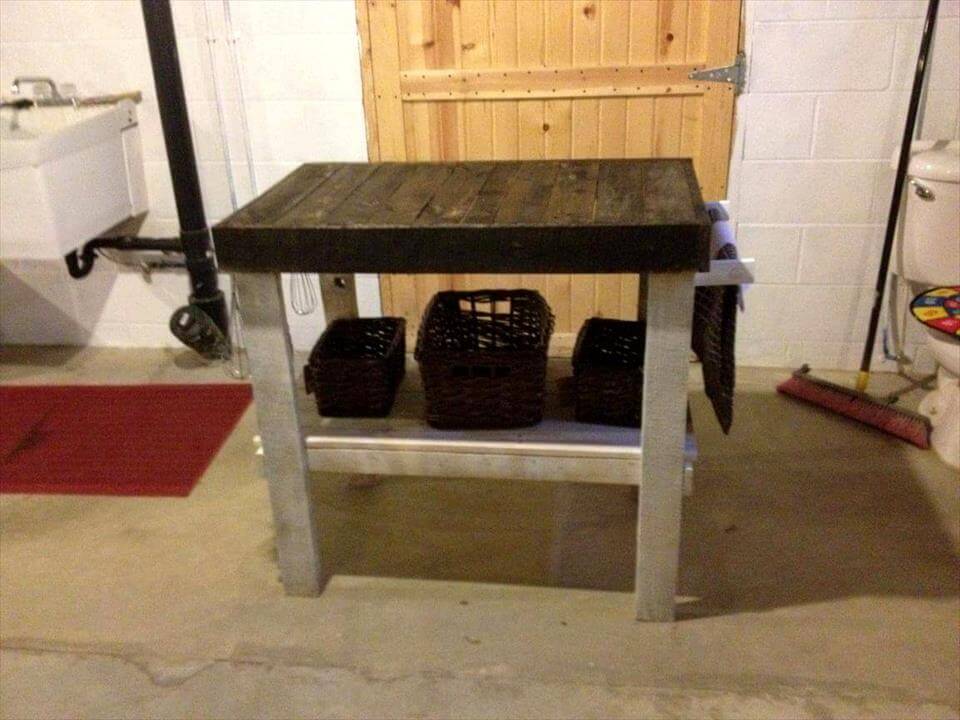 The pallets are have been cut into slats and plank pieces and then stacked very tightly to shape up the top and the base shelf while the thick pallet bars have been used as the legs.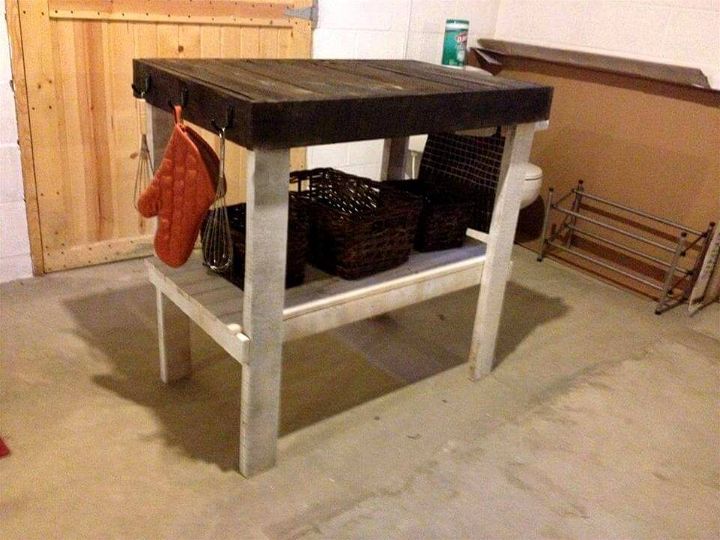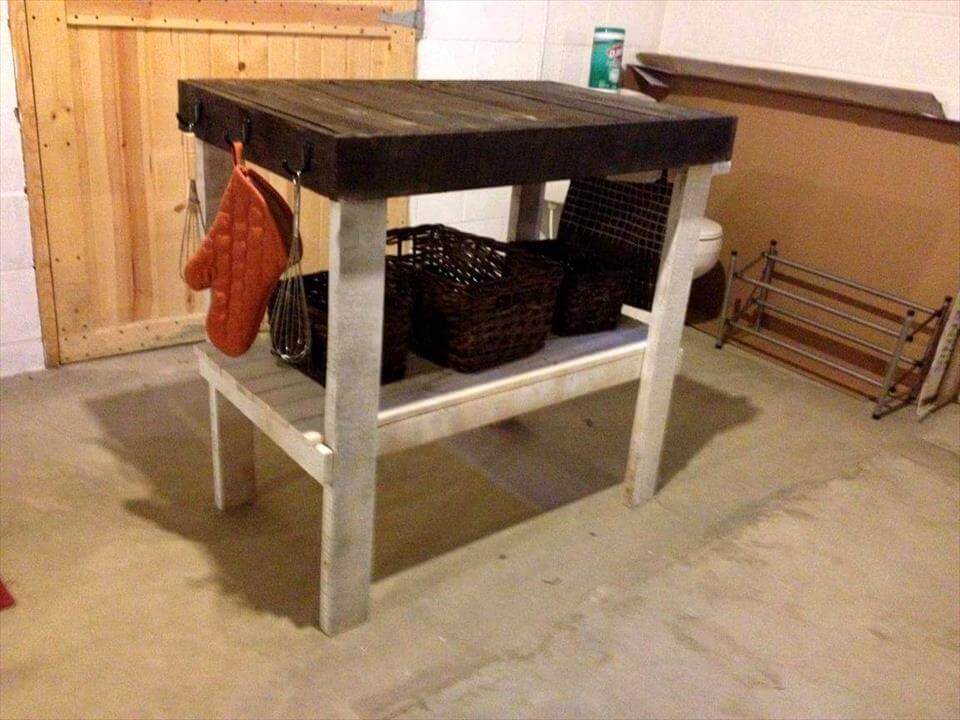 Prepare the food on the top store on the base shelf and hold your stirrers and oven gloves on the left side hooks and towel on the other side rack and thus enjoy all in all a complete kitchen island.
Made by: Abby Butler