We use stands to hold the things safe and for a distinctive display! The items are in great number for which a stand is a confirmed need but most commonly we use stand to display our TV screens! Do you want to get some awesome wood-made media stands for free and also in custom dimensions? This is all possible for anyone who is having just an easy access to pallets!
It only takes less than one hour to convert the pallet boards into ever lasting and ever functional media stands and for a creative sample, one can just checkout this DIY pallet media cabinet having awesome storage features built-in robust wooden dimensions! There are two mini cabinets at each end secured with hinged doors while there are awesome shelves at the center to display and store your items of interest!
Just add it to your media room and let it hold your LCD TV, install caster wheels if you need to move it smoothly over the interior floors!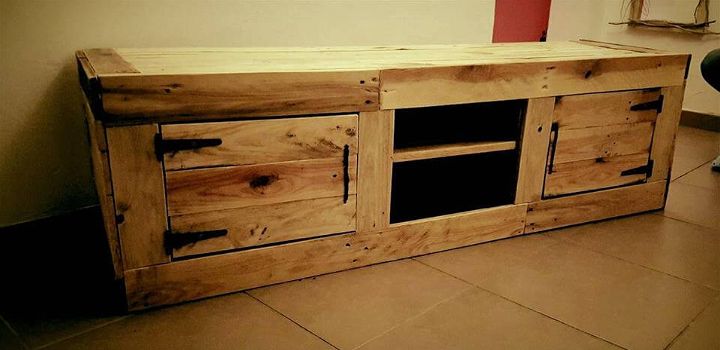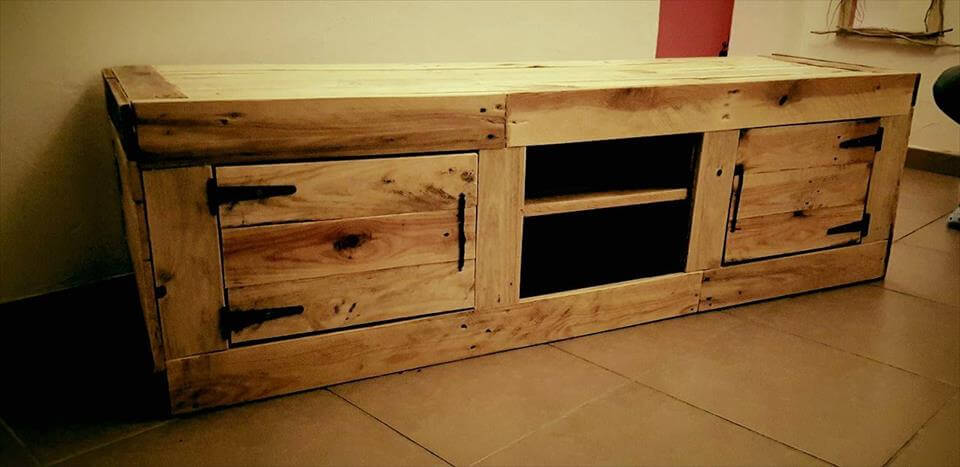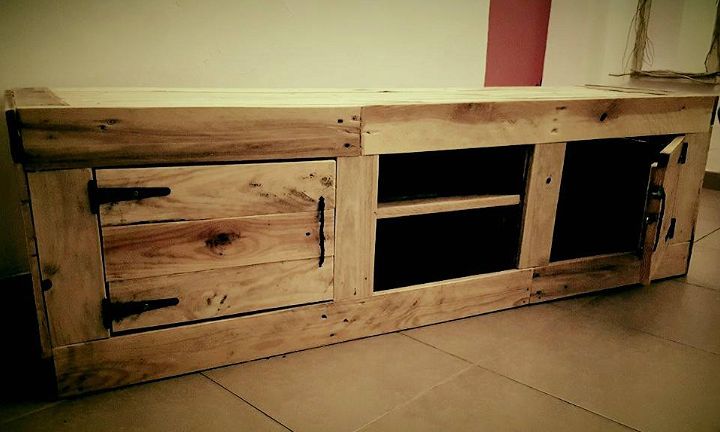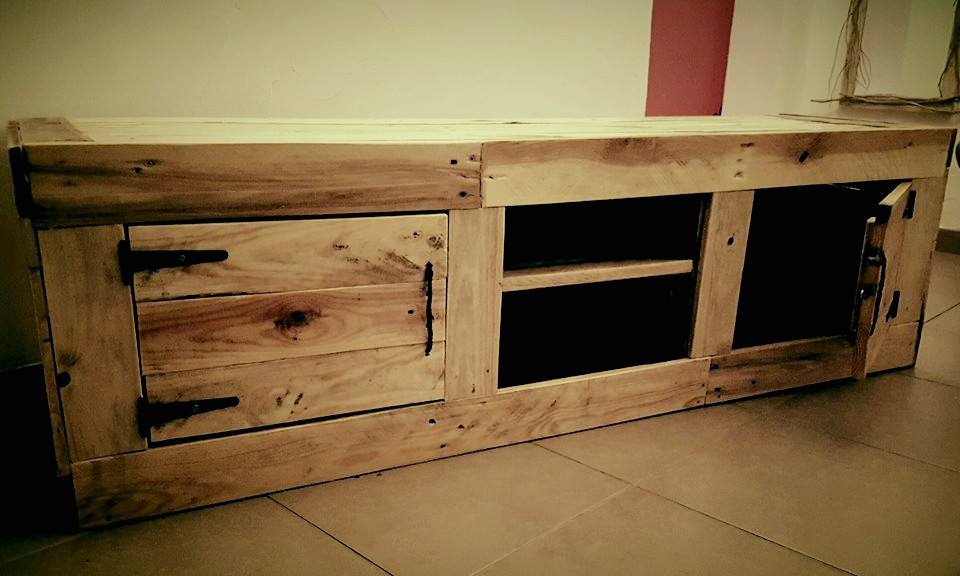 Made by: Meuble palette AJS