These four mini pallets coasters can make you urged to do this little pallet projects at home for different table needs and accessories to put on. We have found each piece in ultra-crystal clear nature with sanding and varnishing operations to it. You can extract many dining ornament and trimming ideas from it. The makeover is pure retrieved though pallet wood.
Try this tiny handcrafted design for fashioned cuteness and charm. Each of this gorgeous little pallet inspiration is in 5"inches in length and about 3" ½ in broadness, and less than 1"inche in thickness. The construction pattern and dimension can be varied with desired handmade cuts. This DIY little pallet coaster gift is over wide expression of love with pallet wood.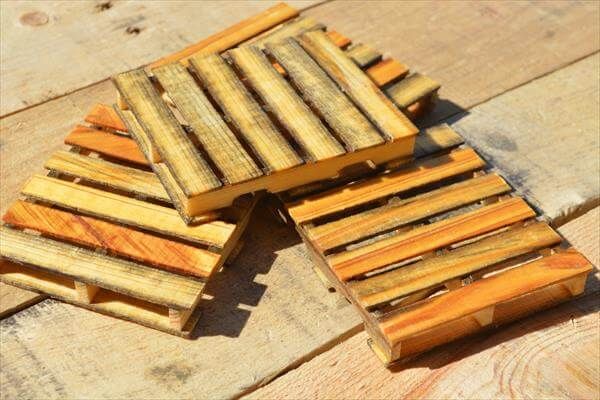 These little pallet delight can be of great worth in earning fashion by placing them under beverage utensils while eating meals at pallet dining table.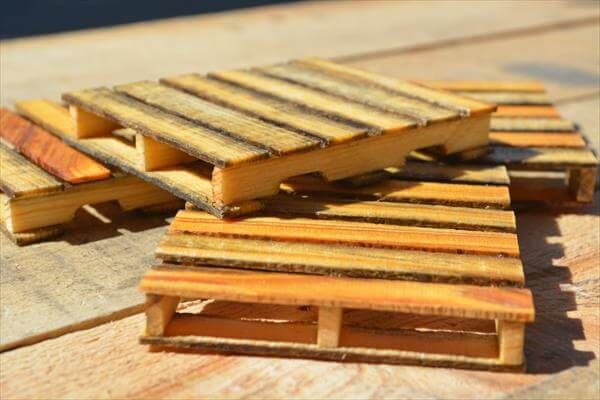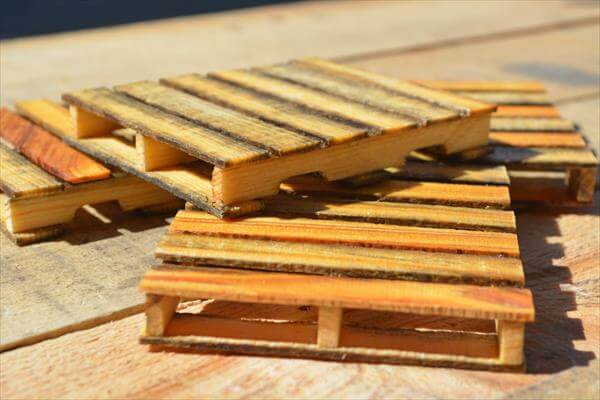 The serving of beverage on table will carry fashion if this mini pallet is under. The whole idea and creativity was for love for pallet wood and its tiny cozy usages.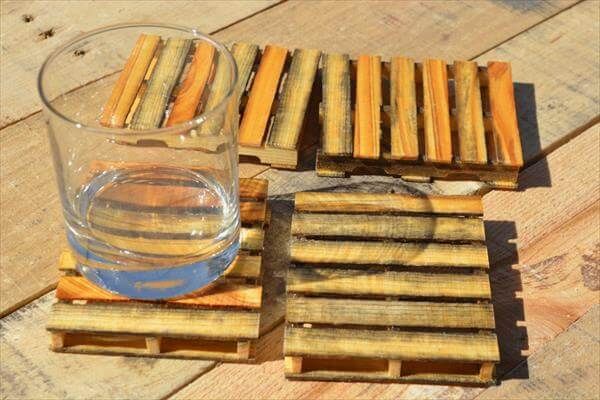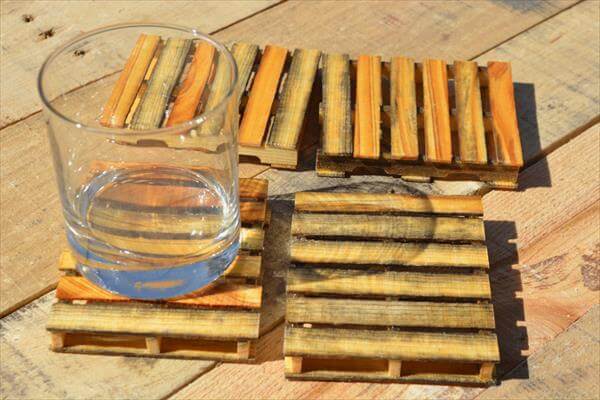 Submitted By: Patrick Johnson