The short space problem is very common these days but not to worry at all as people have invented many smart and genius solutions to furnish and furbish well even these tiny little spaces.  And to save your time and hard earned money we have with us some pallet furniture projects right in the following to furnish your compact spaces stylishly and gorgeously. First of all you should make the room dividers so that you can separate the sections of the house using the pallet slats and some hinges to connect the panels.
Then you can use the pallet skids to get a trendy platform bed, some board and plank piece to install a corner cupboard in your tiny little bedroom and the three tiered media and side tables for an accomplished bedroom set. Apart from these we have a rustic styled dining set with table and chairs and a small and feasible pallet bathtub tray so that you can enjoy more and more from the pallets.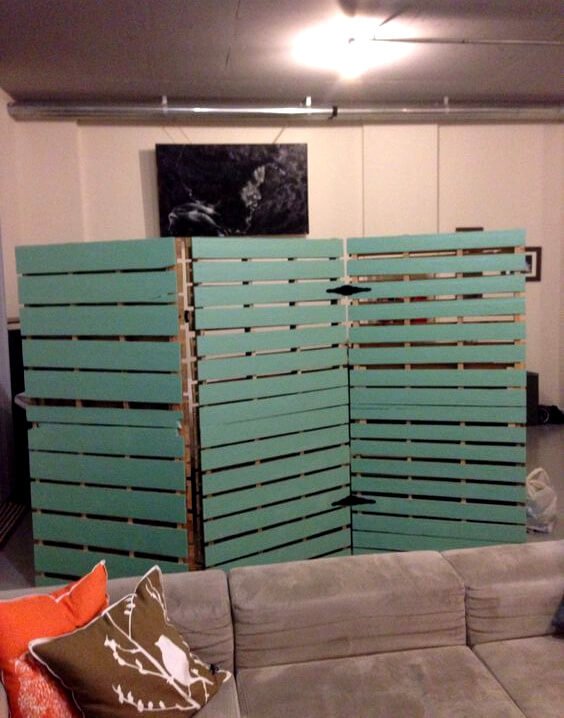 The room dividers are the basic need of the compact and tiny house so that you can get every section being separated from the other and enjoy some privacy too.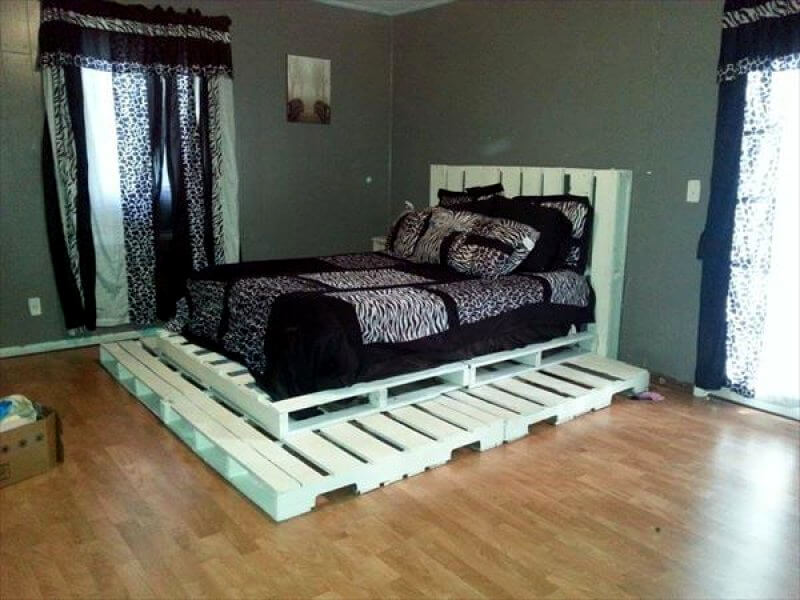 The pallets have been turned into single pallet skids and then stacked to each other to form a platform on which another such platform pallet bed structure has been created and the same skids being stacked forms the headboard of the bed too.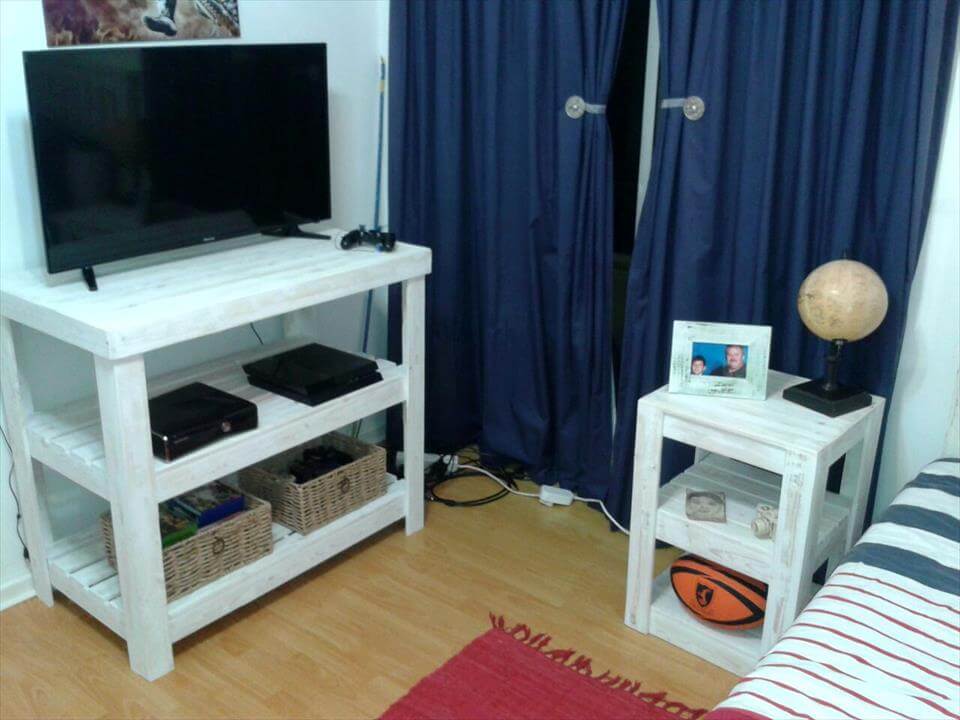 A bedroom is a space to where we spend most of out time and perform many activities too so install these pallet media table and side table both with three tiers of shelves to hold a bunch of your items.
The dining tables are the fun spot on which we enjoy not only food but each others company too and this one made from the pallets with a table and chairs around is gorgeous too along with being functional.
Long bath tubs are the best way a woman can relax her self and this bath tray has been made from the pallet slats being yoked together to hold your book, body lotions etc.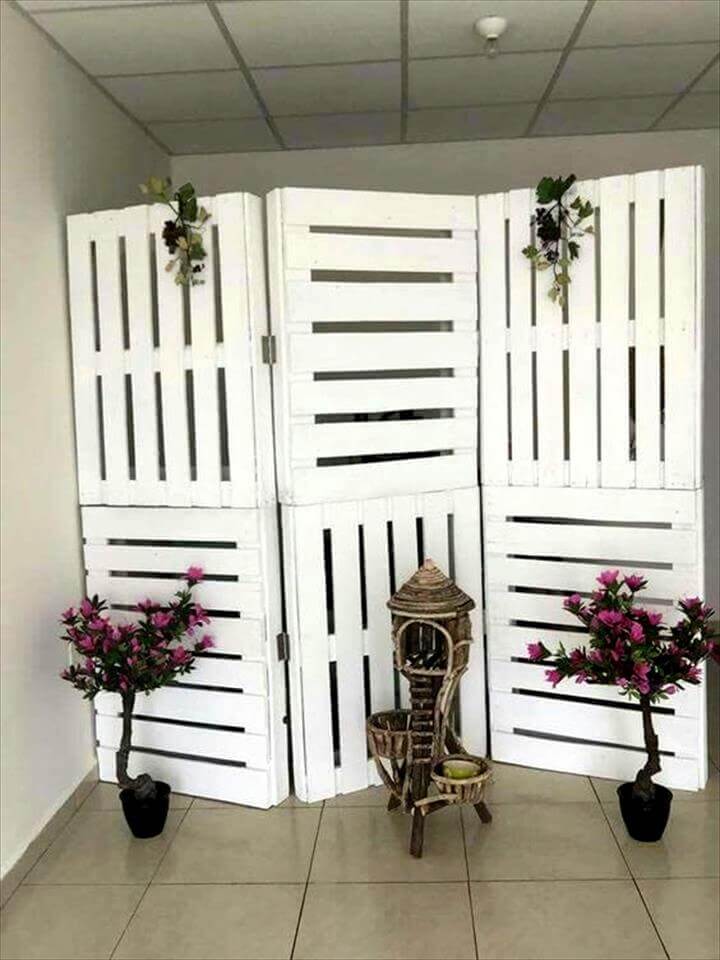 This room divider with three panels have been easily made from the stacking of the pallet slats together and the white stain makes it look more dazzling as in the picture.