Not only for DIY furniture building, pallets can also be intended to spruce up your green spaces! Yes, it is all true as they are well-built already to start potting in them, really want to know that how wonderful the shapes of pallets are to plan for garden decors, just take a look at this DIY vertical pallet flower garden or planter, a perfect centerpiece for your green space!
It can also be used as natural beauty station anywhere in or out of your home and can also be placed in sides of your outdoor or terrace sitting plans for a garden like natural atmosphere there! Instead of growing flowers, one can also grow herbs and vegetables in these pallet vertical garden! Here a single pallet board has been modified in such way that dice sections has been turned into mini pockets that are capable to hold the potting soil without leakage and that's it!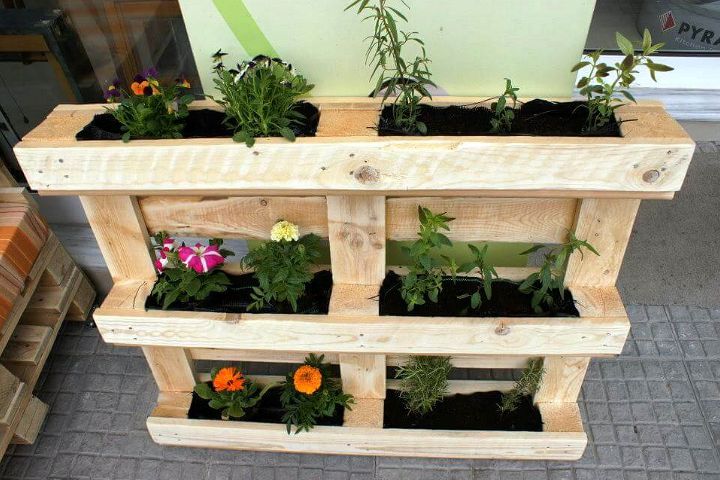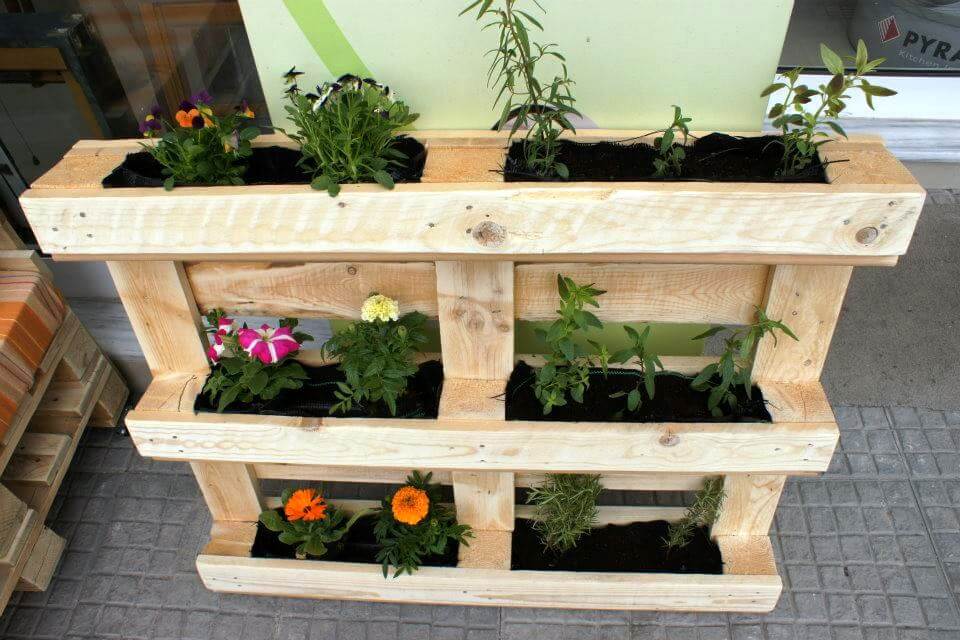 Single pallet skid has been modified to hold the potting soil, here dice sections on backside of pallets, have been targeted to do this!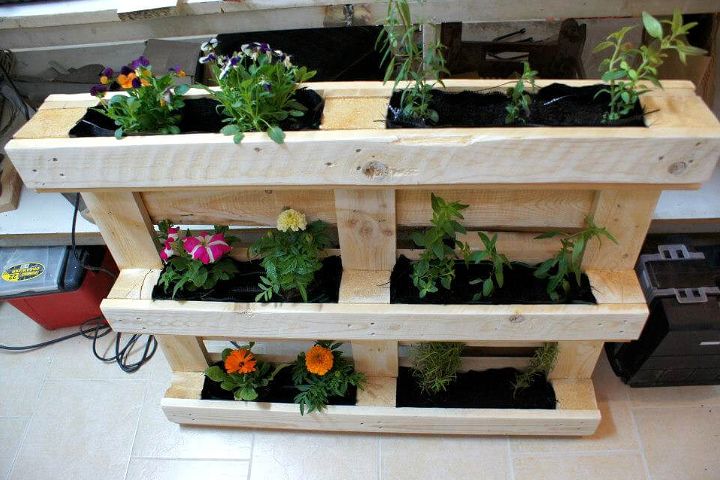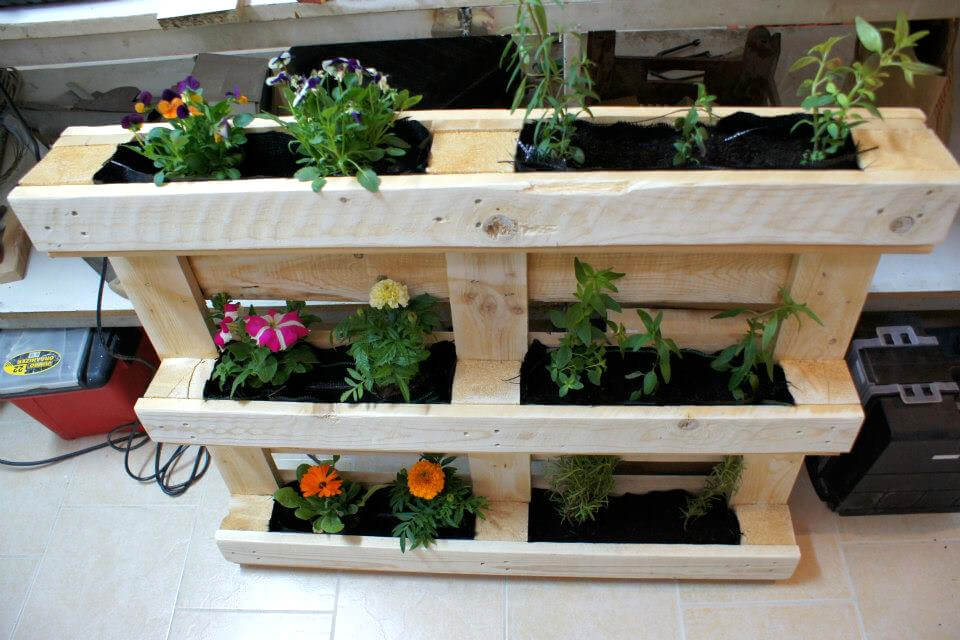 Using extra wood the backside pallet dice sections has been turned into holdings or potting shelves beautifully!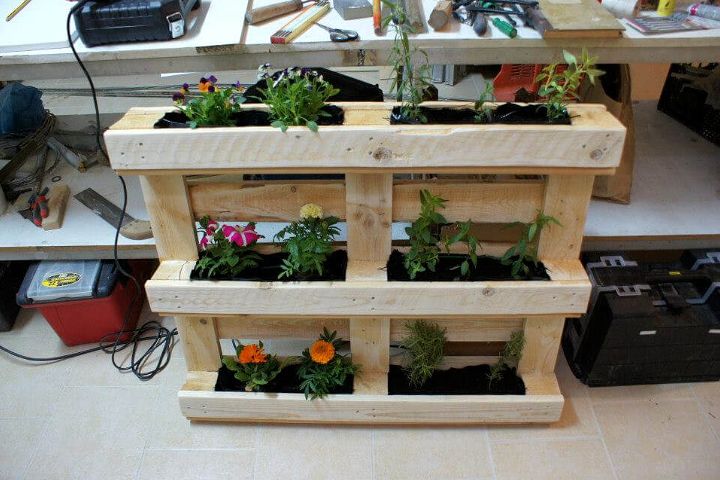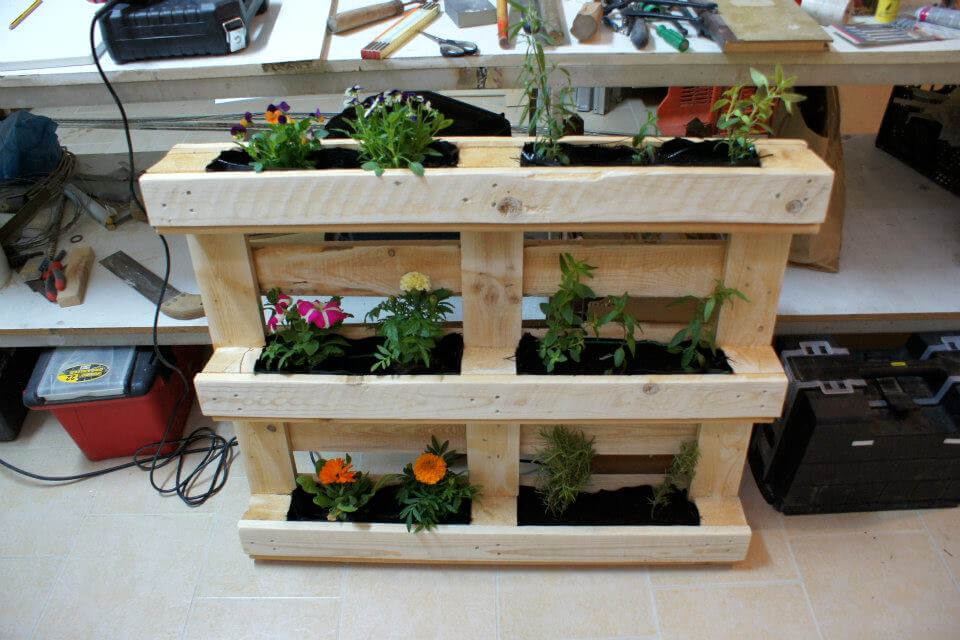 Make sure that soil is not leaking a bit, now you can sow the flower or herb seeds! The blank wooden borders can be used in number of ways to dignify the look of this vertical garden like you can write the flower or herb names over them or can just paint them differently for amazingly colorful visual of pallet planter!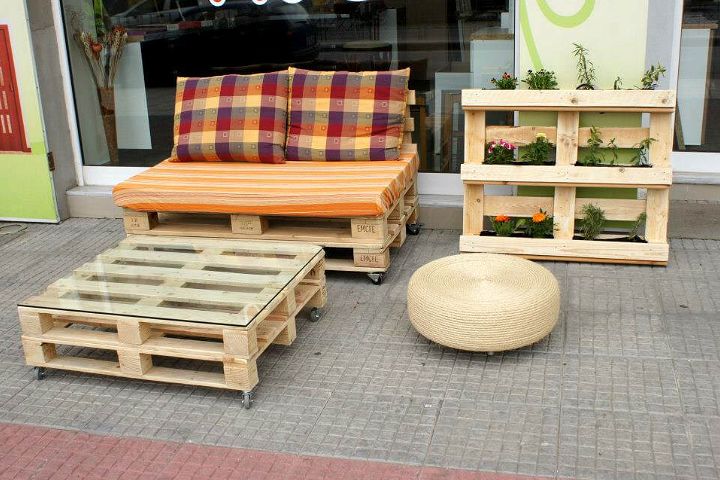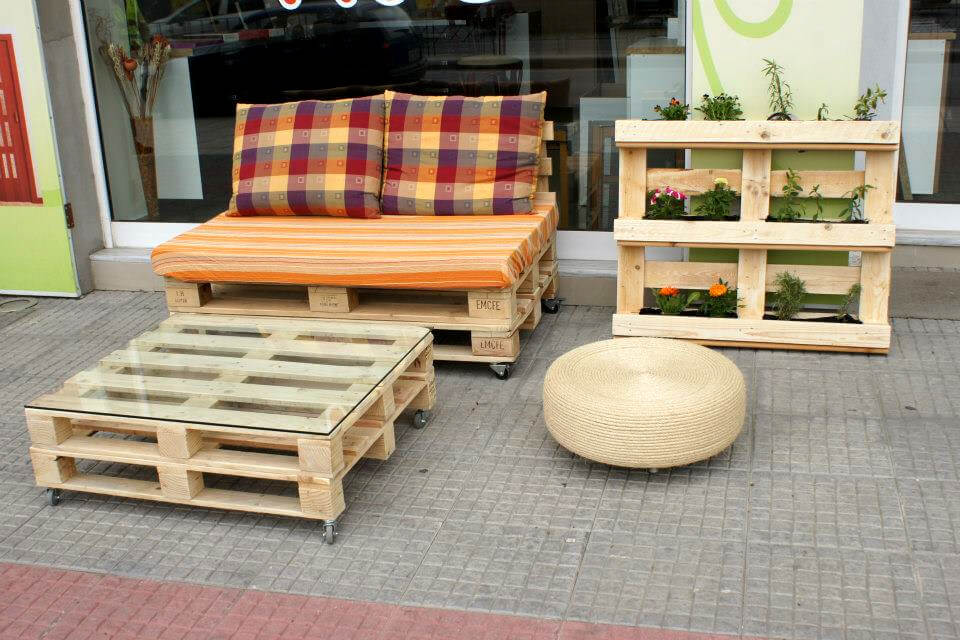 This planter can be put next to your terrace furniture as a natural centerpiece or beauty station, will give a garden like touch to any of your living space!
Made by: Έπιπλα από παλέτες