Plan pallets to get better performing and visually pleasing garden spaces! Go creative with pallets to get the potting benches, simple and arty style sitting benches, garden composite bin and also multiple different kinds of planters, all you need to jazz up a green space! This time we have grabbed this DIY pallet planter box or garden trash bin to share with you, done by using a short supply of pallet slats! Here this handmade wooden pallet box comes with enough inside depth to carry a lot of potting soil and also to store a lot of garden trash just in case if you are using it as a garden trash bin!
The deep inside of this wooden box has been covered with waterproof fabric which will avoid the leakage of potting soil! Can be used to grow the hard-to-find herbs, your own favorite kinds of flowers and also succulents! The final appearance of it can be personalized in number of ways like by using paint, custom metal accents and also through stenciling!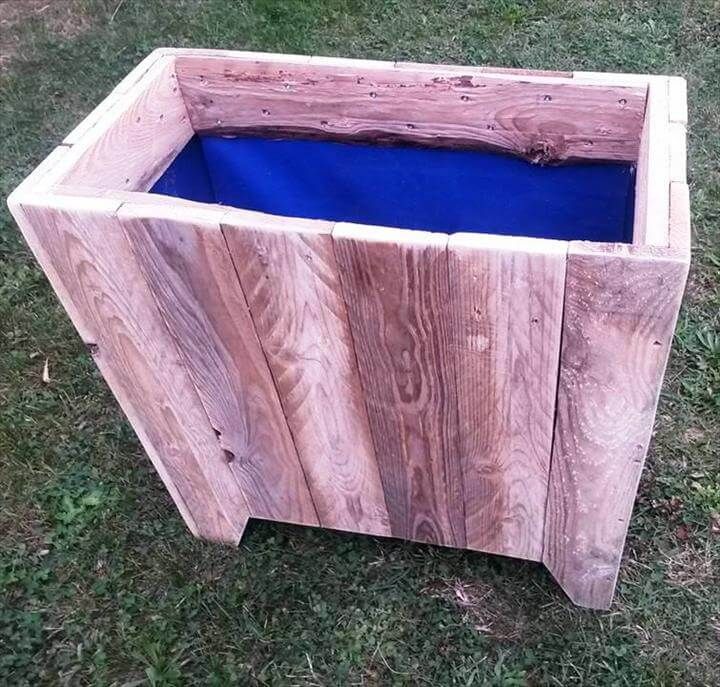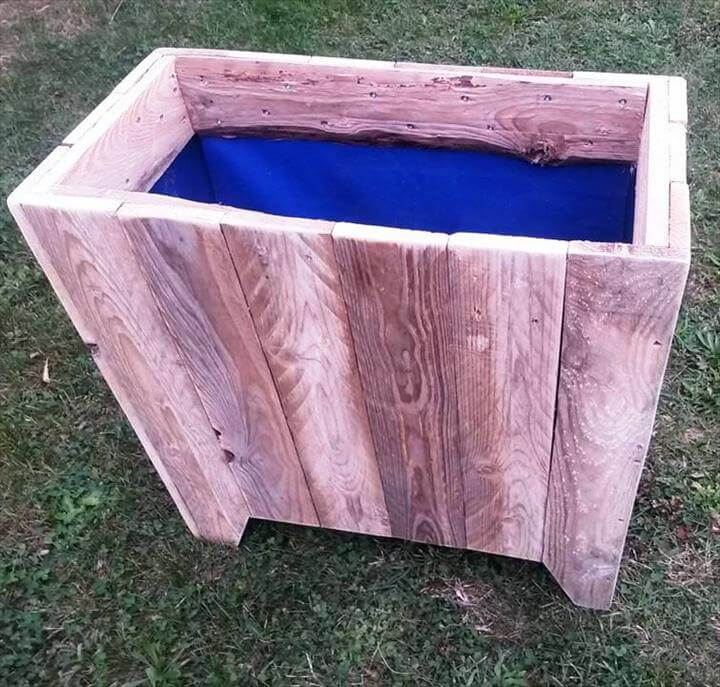 Beautiful garden planter box, done at home using resized single lengths of pallets which has been gritted too for a brighter tone of wood!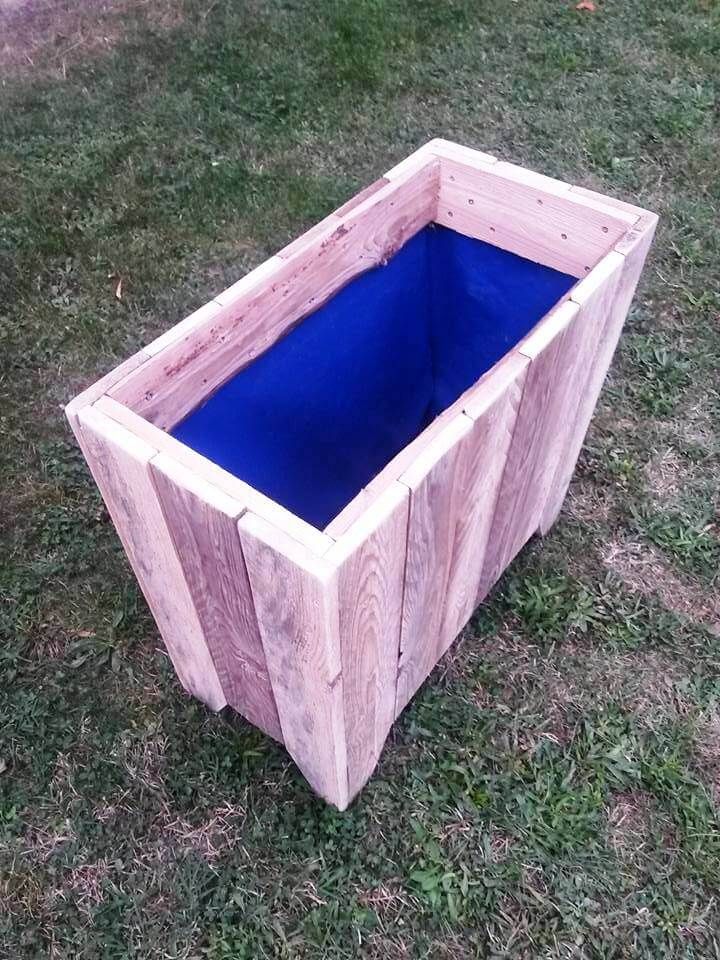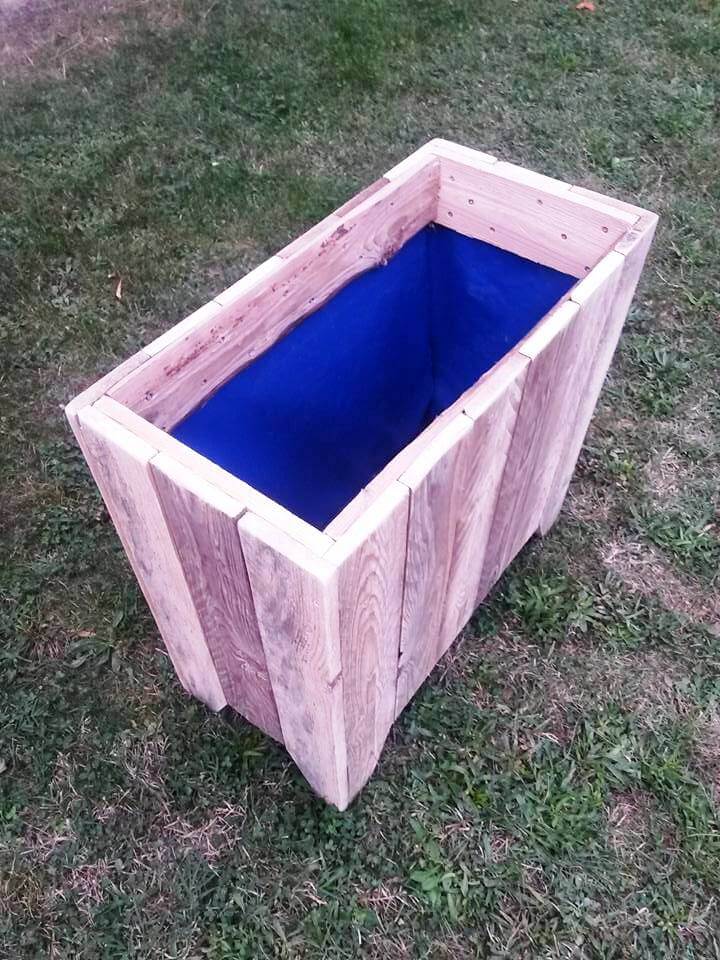 Here interior of this planter box has been covered with plastic fabric so this will avoid the potting soil from leaking out!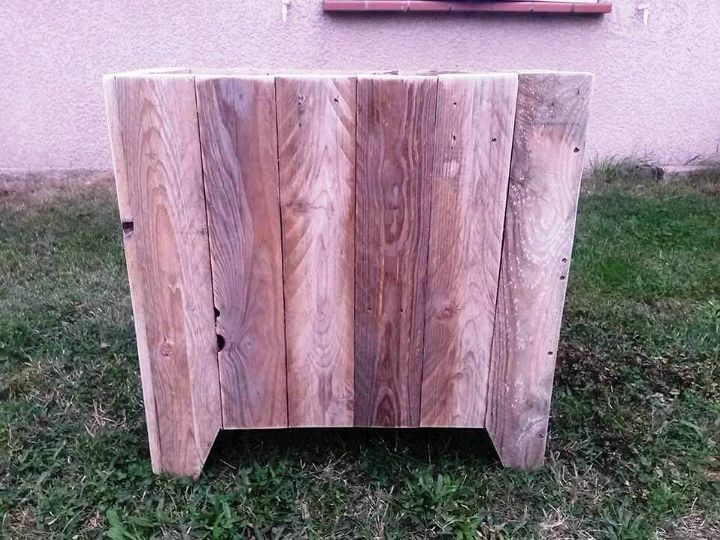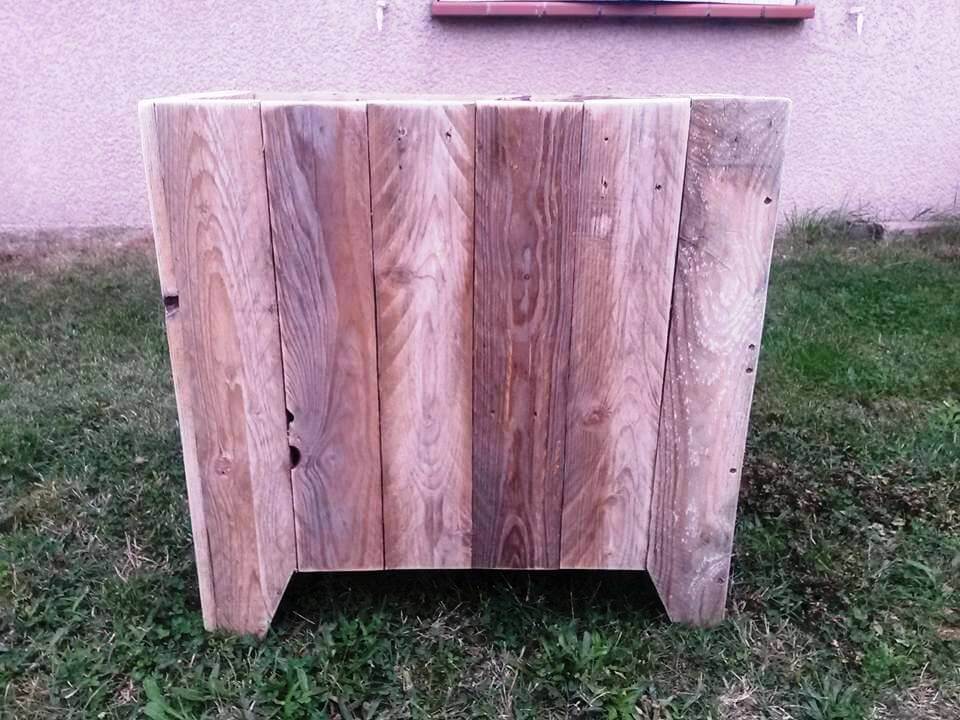 Stands on art style mini feet that bring a cool style to it and also makes it stably stand on any flat surface!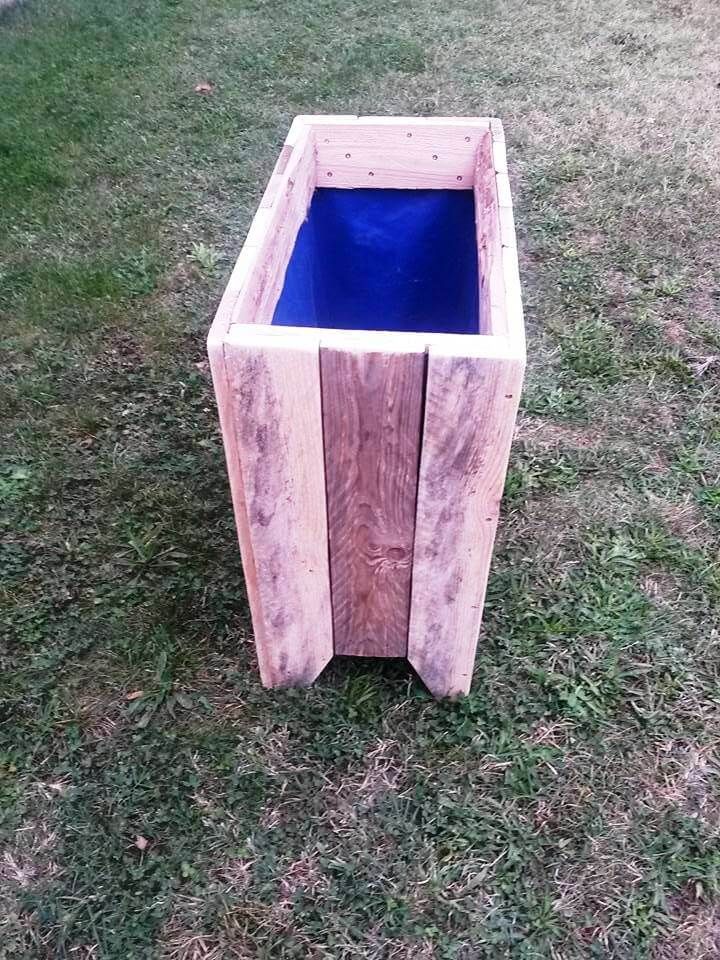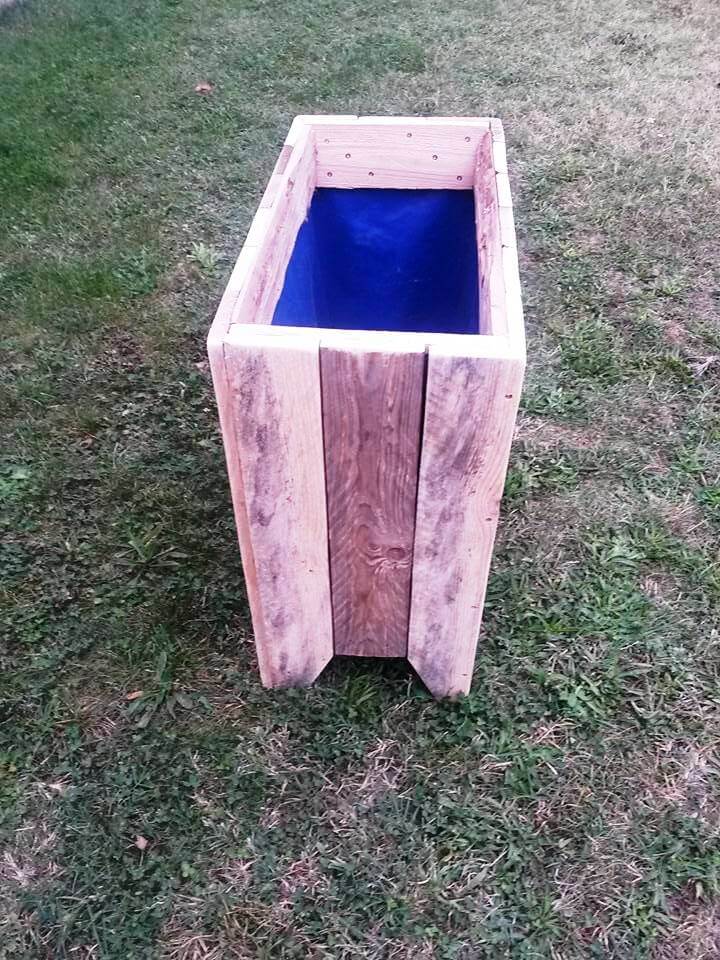 Can also be employed as garden trash bin and you can also plan a lid for its top while doing so! Paint would be awesome choice to fancy up the visual of it more!
Made by: Il y a une vie après la palette