The potato is a vegetable of cool season which can be grown at home easily with a little planning and effort. The best and easiest way of growing potato crop is planting the potatoes in a potato crate and then covered with straw to let them grow. The straw method is well known instead of using the soil. The pallet bin can be crafted at home from a pile of few pallets and wire or rope to hold them together. The potatoes are planted from early or mid spring to avail best outcomes. These are the steps involved in building a potato crate from pallets: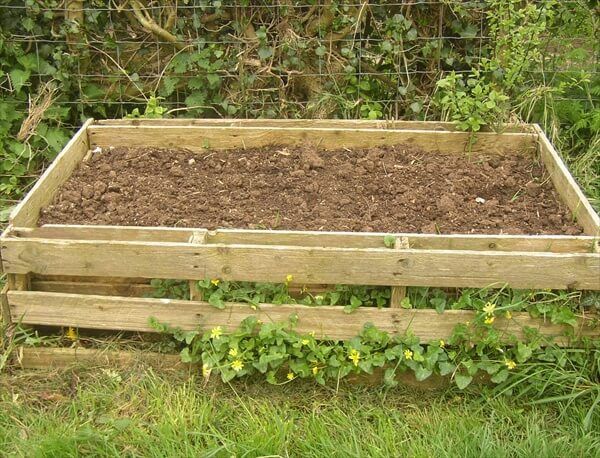 Instructions for Potato Crate Out of Pallets:
1 – After purchasing the unsupported seeds of potato from nursery or garden supplier, you have to select a location with direct sunlight source for 7 to 8 hours per day.
2 – A broad wooden pallet is laid down on the ground of location and four equal sized pallets are placed on sides to form a square box of the potato crate.
3 – Use the heavy gardening wire to secure the four sides of crate and make a sturdy growing pallet box for potato crop.
4 – Equal quantity of peat moss and coarse builder's sand is taken and blended to create a growing medium for potato crop.
5 – The bottom of the pallet box if covered with several newspaper sheets so that the growing medium may not fall from the leaks or wooden slates.
6 – The potato seeds are then placed on the surface of medium with the space of 10 to 12 inches allowing maximum room to each seed for proper growth.
7 – These seeds are then covered with a layer of straw having the width of 6 to 8 inches. This layer needs to be maintained on regular basis along with emerging green sprouts of potatoes.