Garden maintenance can be a big challenge as it mostly keeps us busy in doing garden repairs and improvements, sometime it can also be a big hassle to own the special apparatus for garden tasks and repairs! While talking about owning some better working spaces in your garden, we all think to hire the better potting benches there and owing a fully featured potting bench can even charge you heavy if you go with those market rates!
Lend a big helping hand from pallets, there are awesome pallet ideas not only to improve your garden's look but you can also get better garden furniture and potting benches out of pallets! If it is all becoming too hard for you to believe then just have a look at this DIY pallet potting bench tutorial, the visual presentation of construction steps is sure to make you a master before you go to clone it at home! It is all possible by going handmade with pallets that one can gain the splendid models of garden potting benches for free!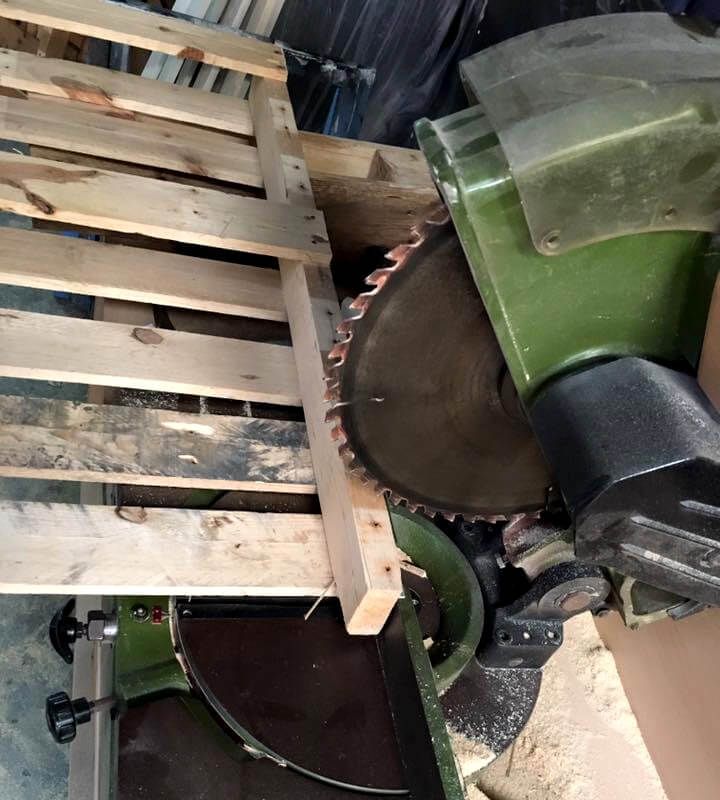 Set the pallets on a precise wood cutting platform and just collect the required pieces of them for construction, here circular has been used to cut the pallets into accurately measured pieces!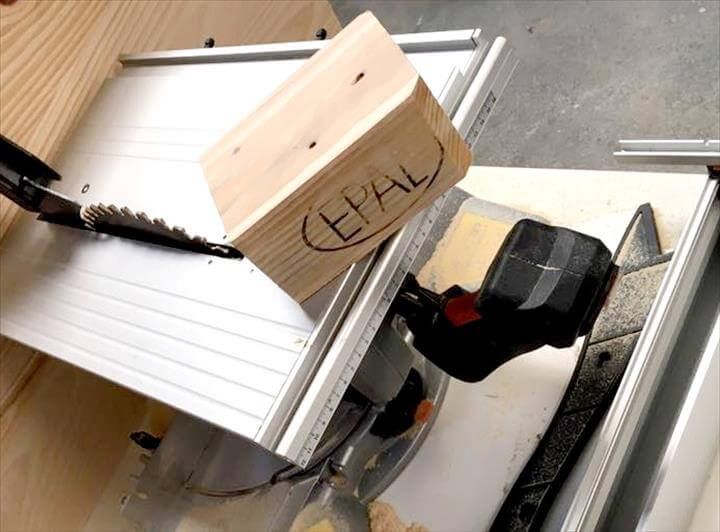 The blocks or chocks you will get as extra after a total deconstruction of pallets, can also be cut into halves or can be trimmed down to sizes which can be somewhere in the construction as supports!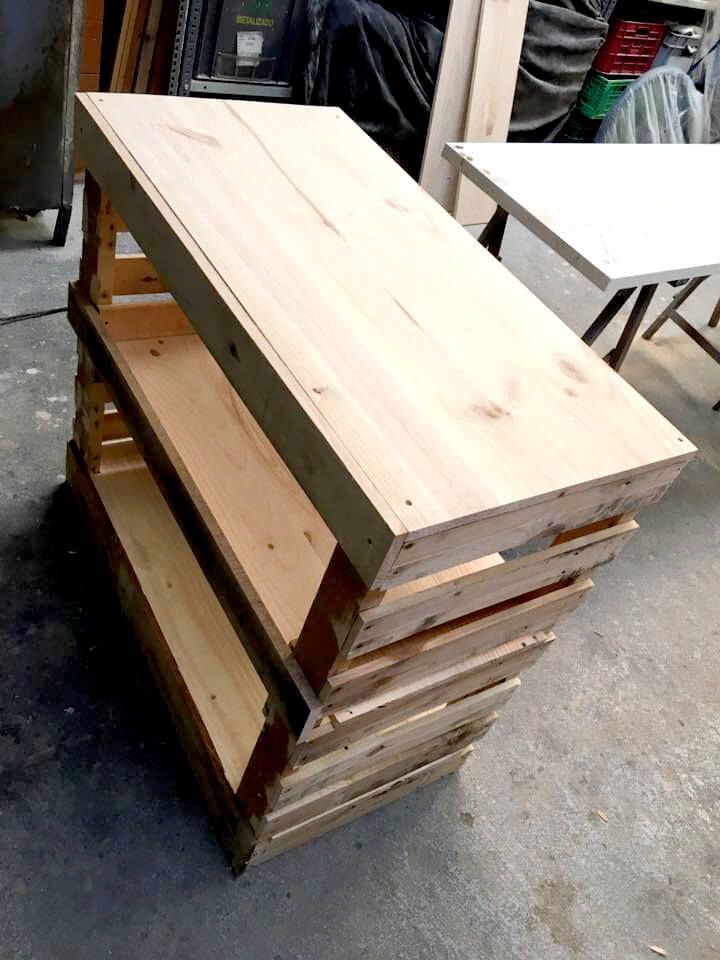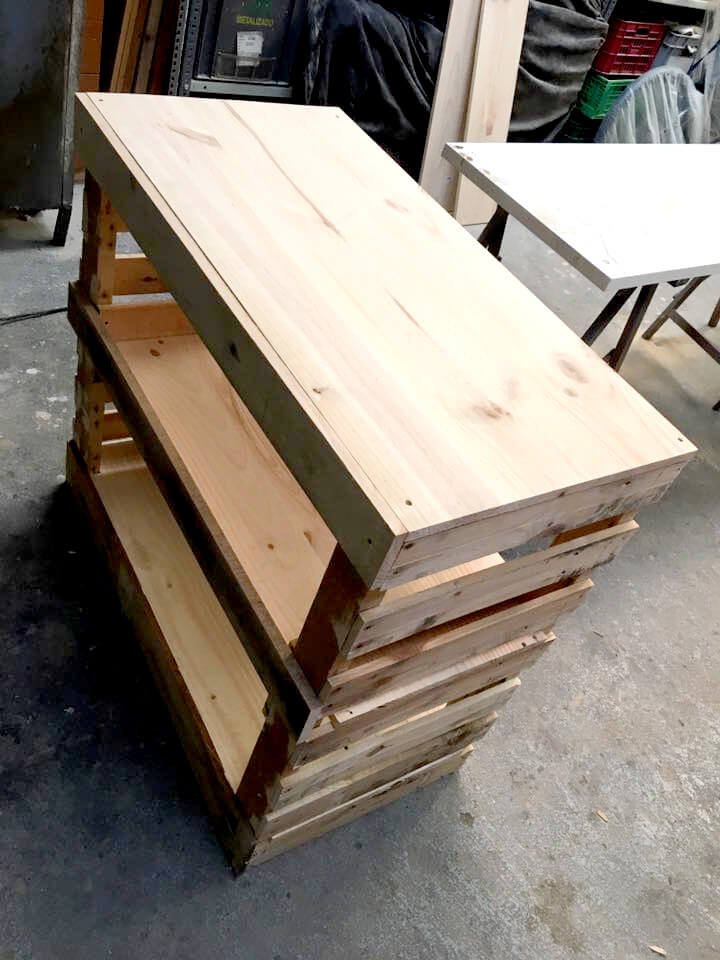 Using the custom cut pallet planks, this beefy base of potting bench has been installed having 2 built in shelves to store the respective concerns and stuff!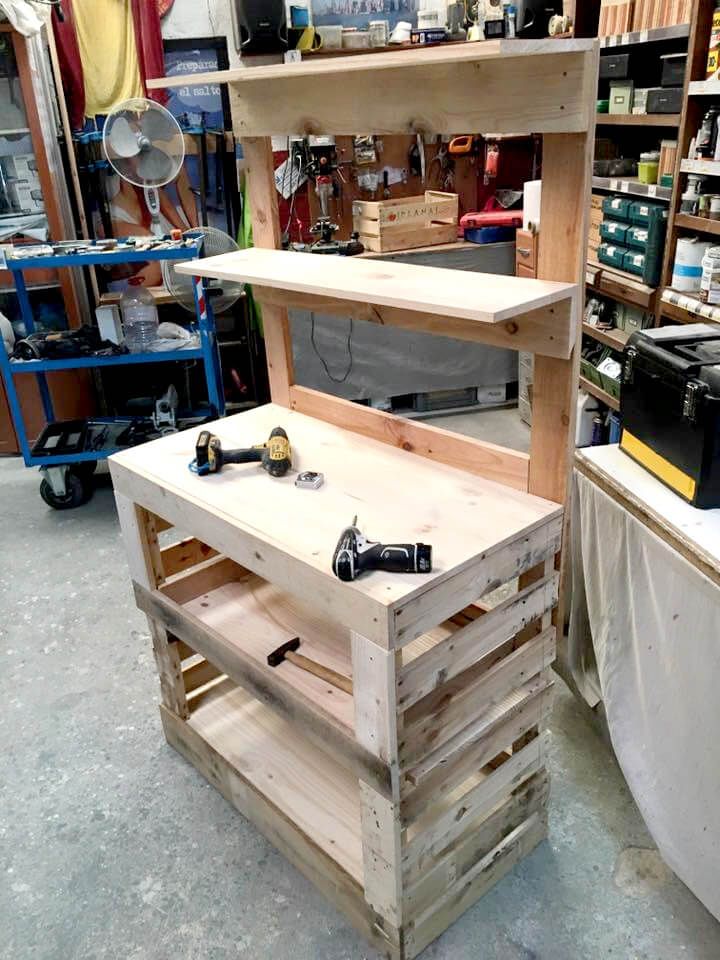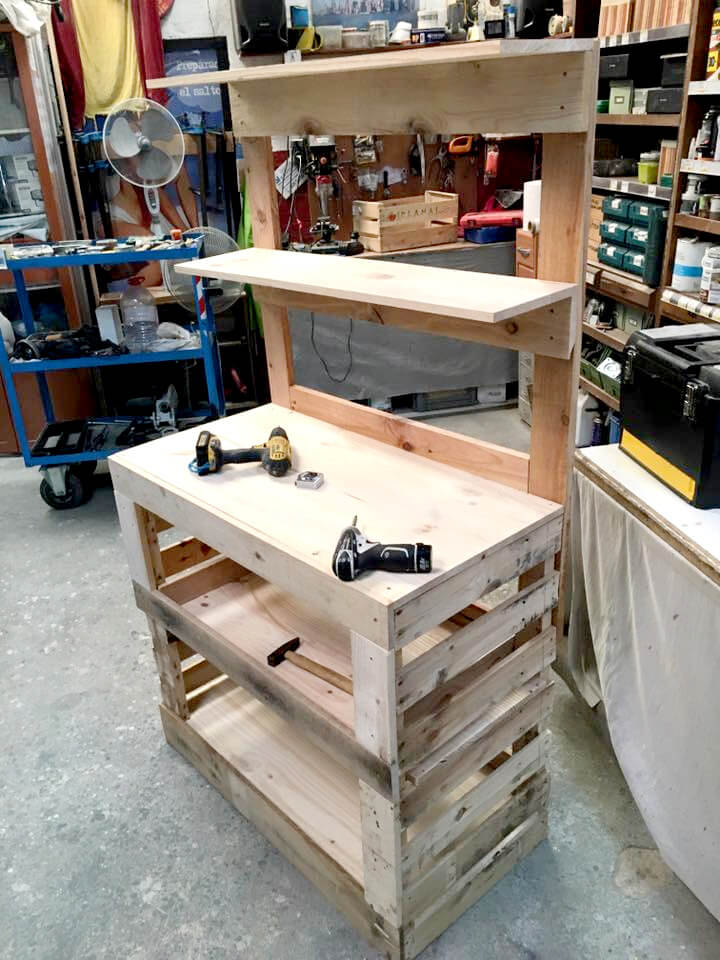 Also build the the base that comes on a counter height, you must add the display shelving section which can even be installed by putting together a few more separated boards of pallets!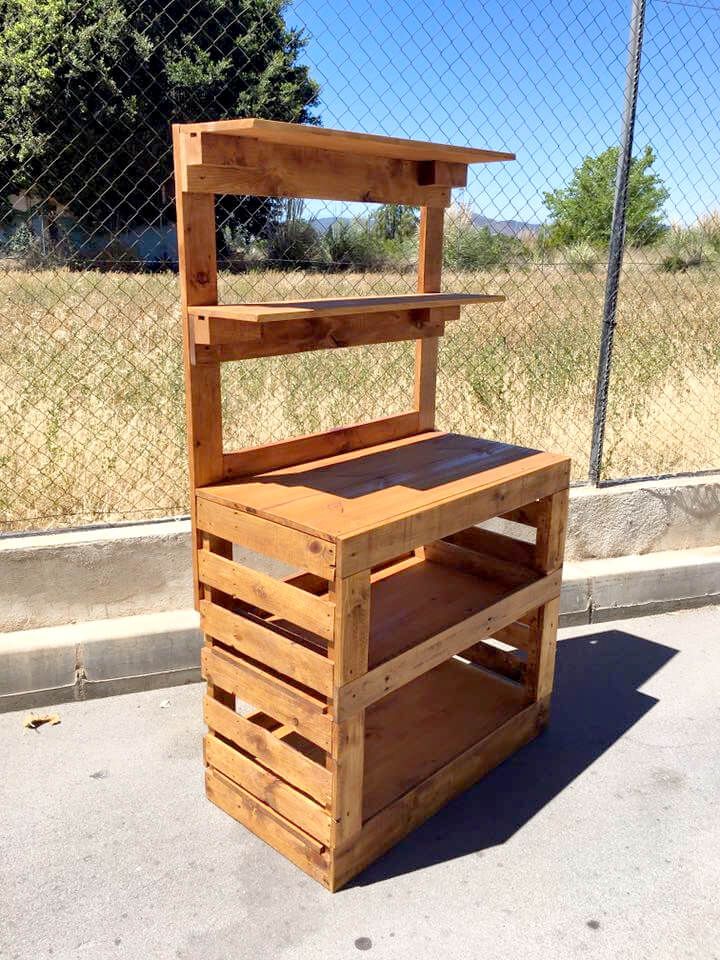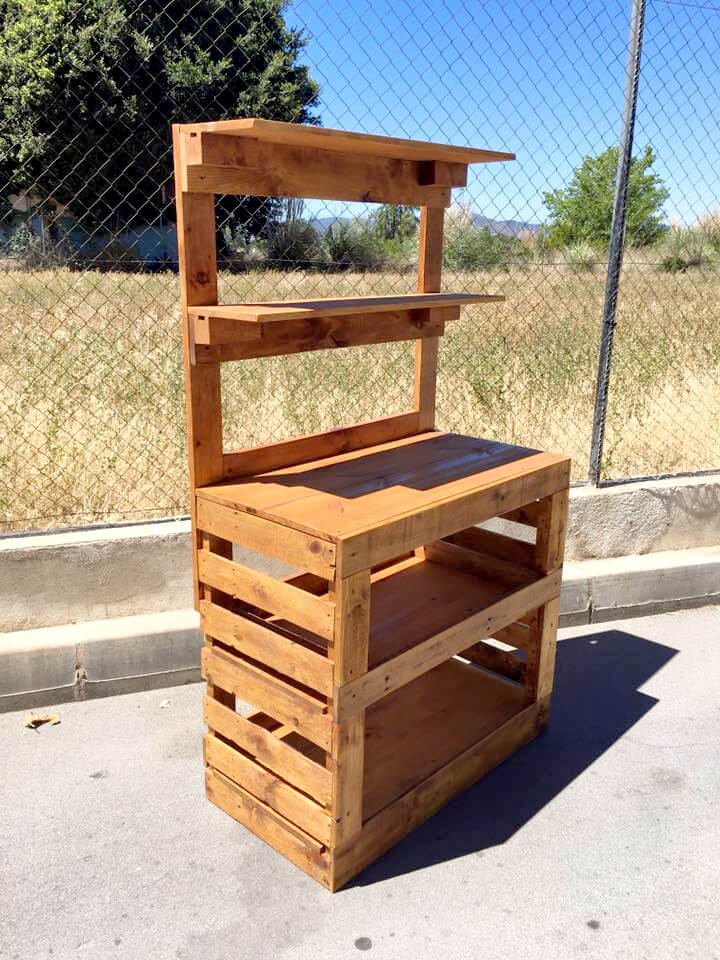 Two display levels, two built-in shelving levels and a counter-height work surface are the basic specifications of this handcrafted wooden model of potting bench!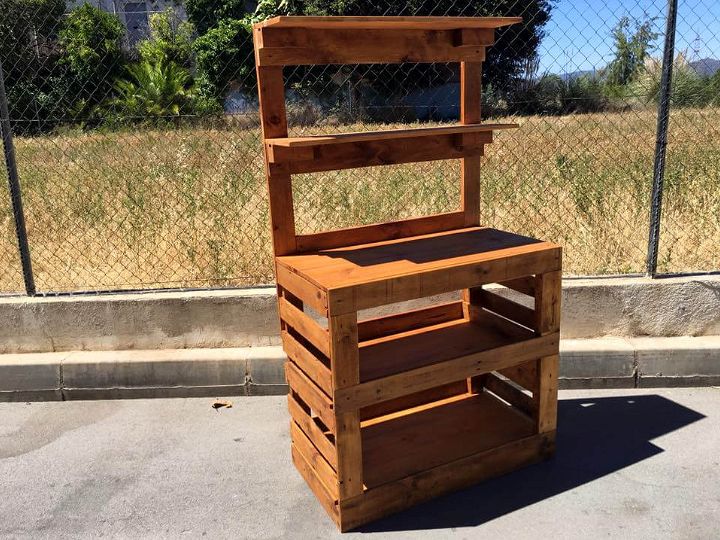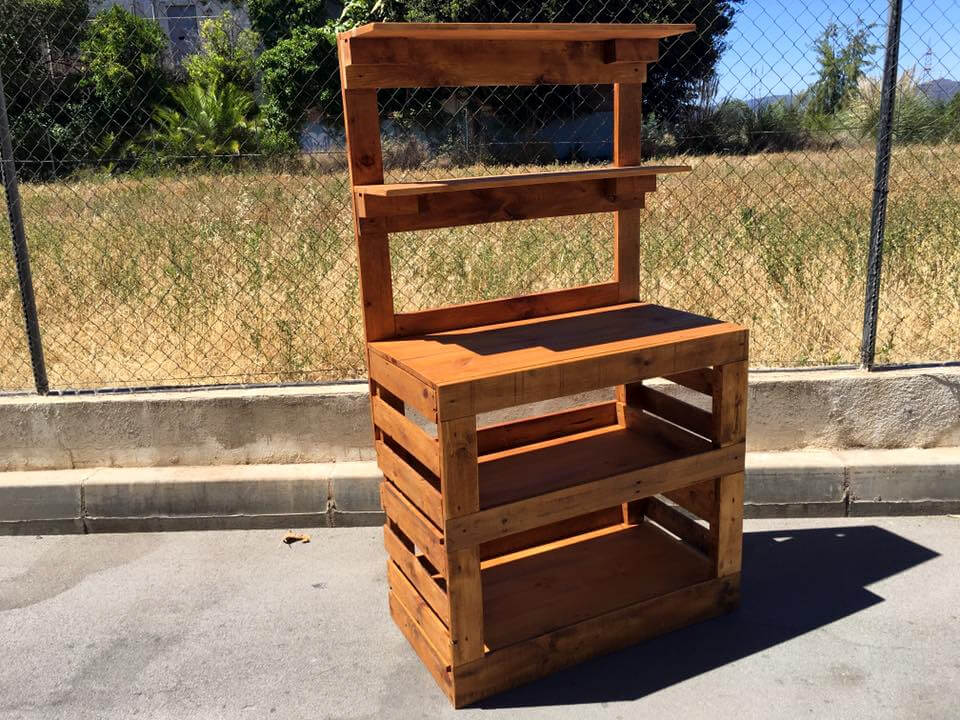 Pallet chocks have been decided here to serve as supports to display shelves and just make the installation of shelves all easier as you can see!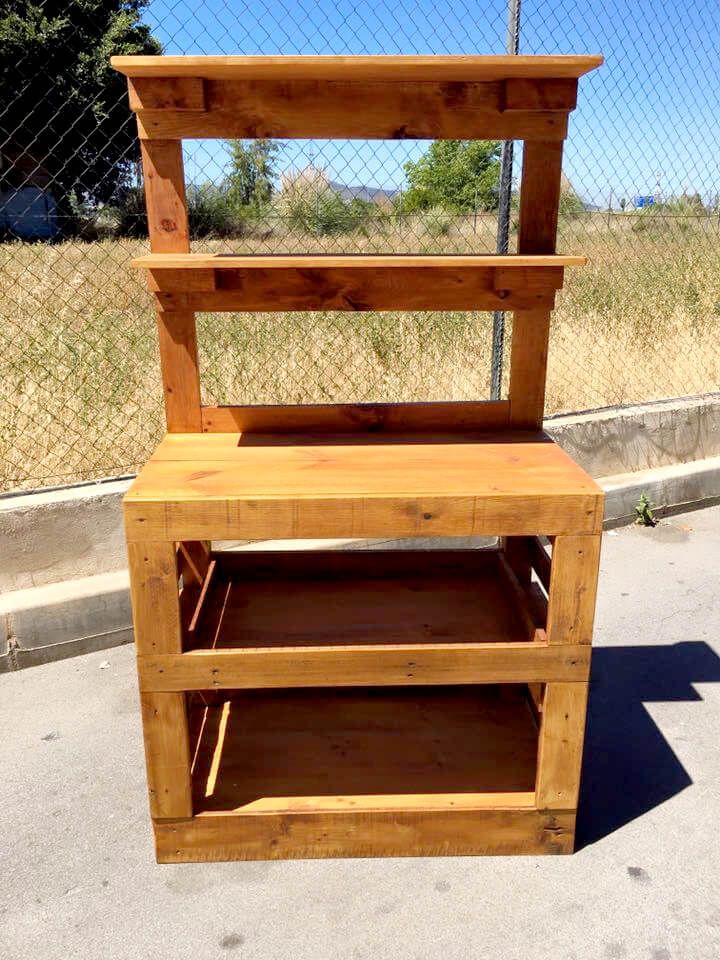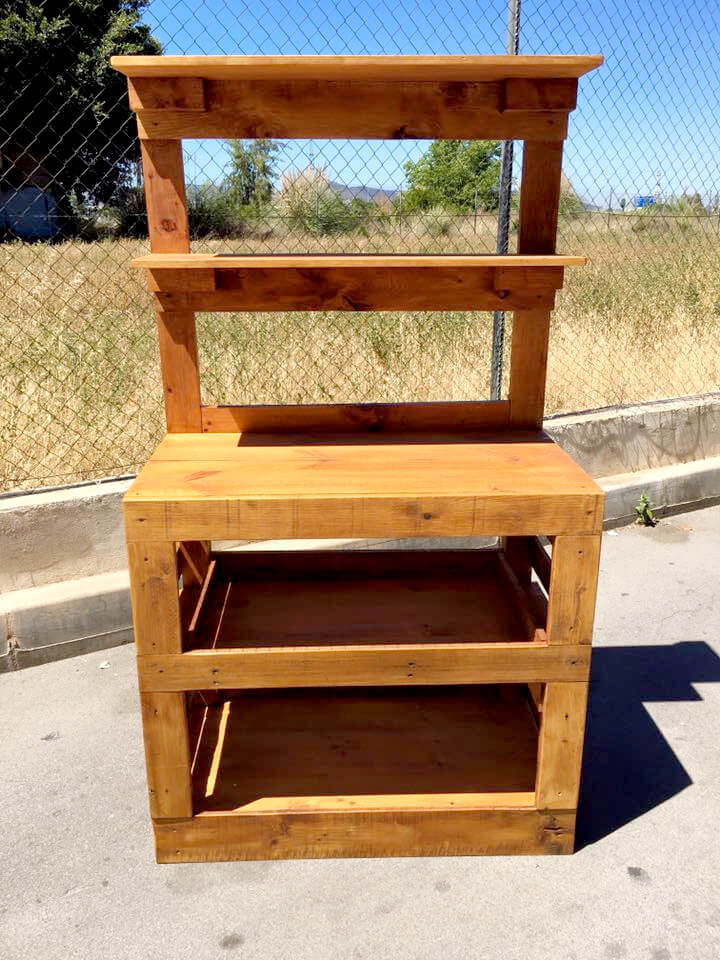 To let it withstand the outdoor climates, you can plan the custom finishes involving all from stain to wood oil to wooden sealants! Stain also comes in so many awesome shades so it would be all easy to get this potting bench in a custom wooden avatar!
Made by: Muebles con palets