There are tremendous plans with pallet wood which we can easily do with pallet wood. That depends on you which you need and what you want to try first. But we have chosen honestly a DIY pallet headboard tutorial for designing back of our bed.
First thing we need is pallet wood, which can easily be bought in low price from some DIY or recycling shop. It is better to have pallets with tags which show that they have been used in some standard shipping and trading company. The main benefit of which will be it will contain less harmful chemicals which are mostly found in these pallets. Just because of we are using it for home and inner use so be careful and sand and stain well all the wood and planks.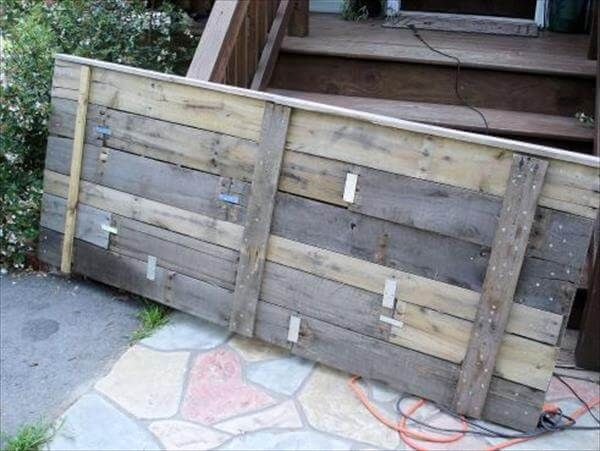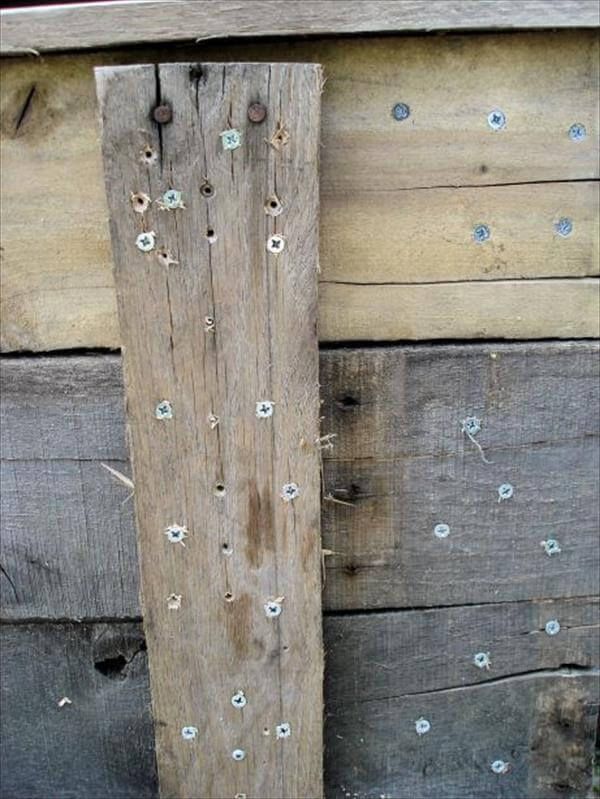 The purpose of DIY projects is that as you go through you learn new ways to deal with pallet to try something unique and smashing.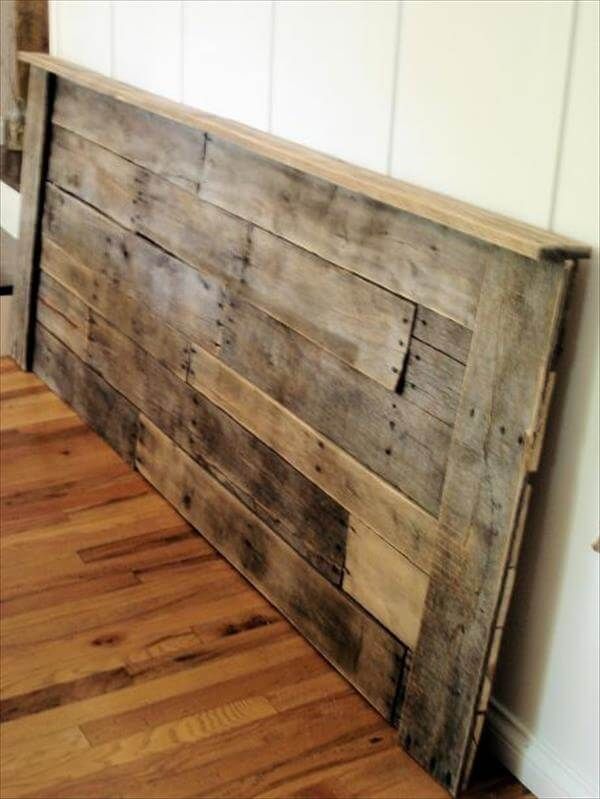 Now we chosen DIY pallet headboard project which is much important and most worth need of bed in contemporary fashion trend.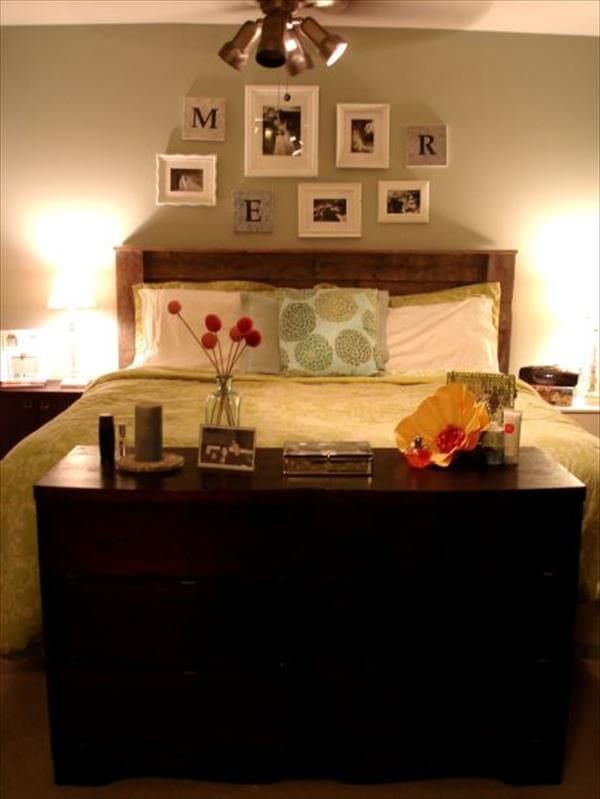 The construction is simple and quick but a little bit patience is always need while working with pallet because while removing nails and separating planks some of wood is wasted but that would be O.K when you see the tremendous results.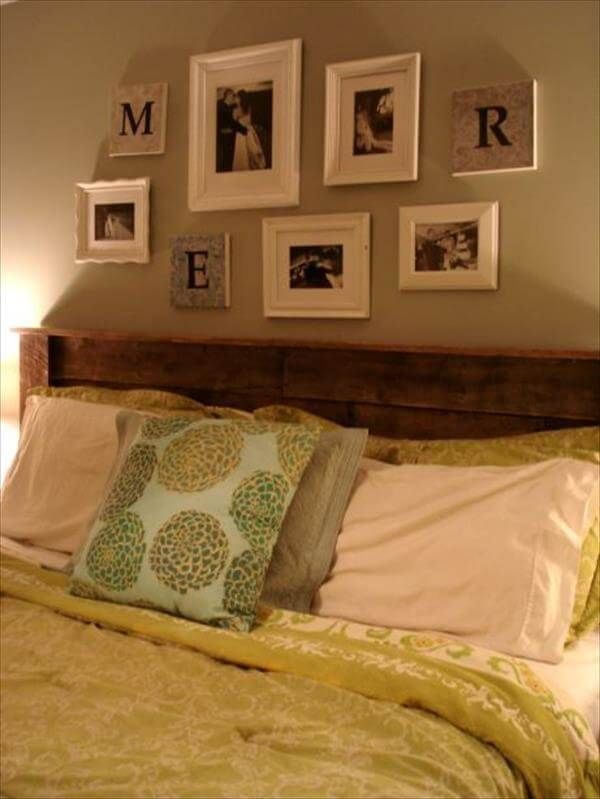 First figure out the area and arrange the planks as you are solving a puzzle and you are done. The material you need for this project would be the glue for adhesive purposes, screws and nails some hooks for hanging purposes and you are done. Try this low budget idea and plan of recycled pallet for well fishing and furnishing of you bed.