Coffee table is most enjoyable and worthy need of home for serving beverage and coffee. You can own your hand made coffee table with pallet wood which you can easily get around working area of some building constructions if you may not get this opportunity for pallet wood, go straight to some DIY recycling shop or store and buy it on a very low budget and provident plan. You can made this pleasurable design of DIY pallet coffee table with very clever and chevron shaped art and pattern design on it with pallet planks.
You have to be prepared with some basic tools and supply material for this project like;
Pallet wood (it would be in shape of boards, separate all planks for desired model)
Sand paper
Drill
Hand saw for more ease, use circular saw
Painter's measuring tape
Screws and nail
Nail gun and screwdriver
Varnish material
Now start your DIY coffee table model by making a pallet plane first, above which we will make pallet pattern.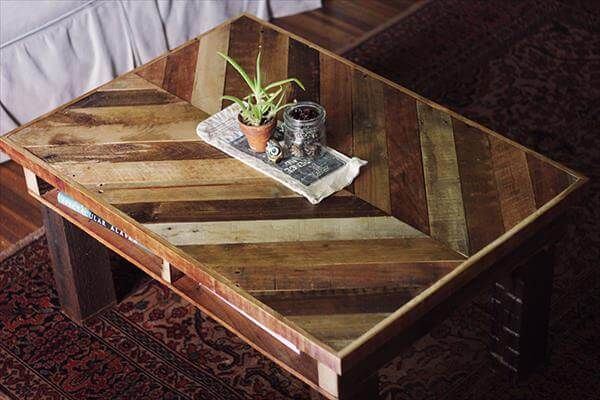 Sand all the pallet planks before using for wood glow and shine. After making the lower plane arrange the planks in chevron shape on table plane to have a trendy pattern look.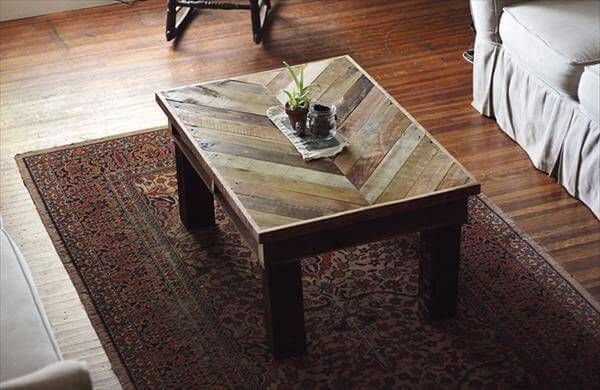 You can do this by giving sharp angle cuts to the planks with some wood sharp edge pattern tool by using hand saw.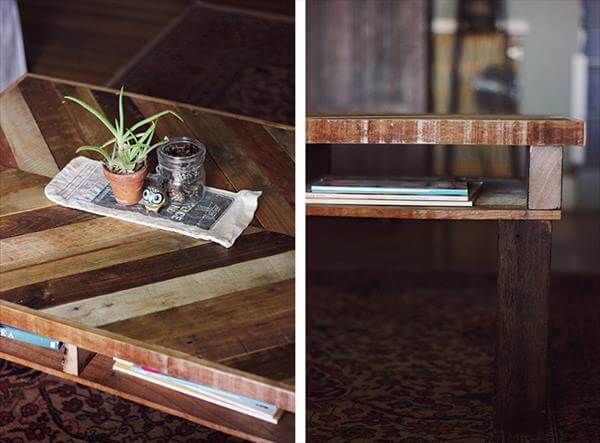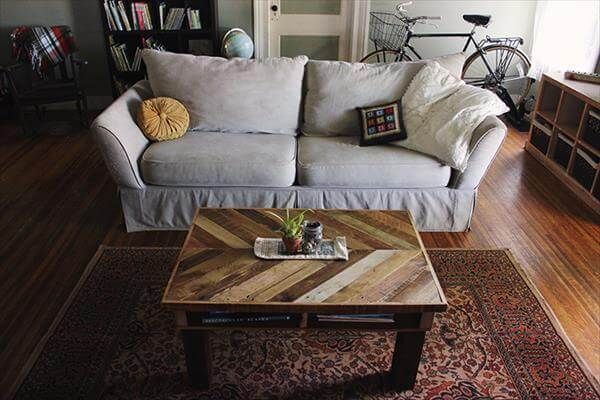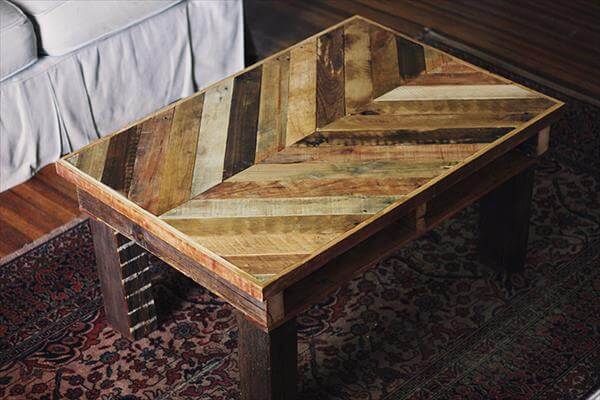 When arranging and filling of all the planks on table plane, and attachment of legs to table is done, varnish the whole structure and use nail gun and screws with screwdriver for best possible support to pallet table model.