Furnishing is the basic need of the house but it can burn big holes in your pocket as the market bought furniture items especially the wooden ones are too expensive to be afforded by a common person. But still there is a cheap solution to get as sturdy, durable and accent wooden furnishing range than any other costly wooden source. Yes the recycled pallets can make you avail any furniture piece of your need without letting your compromise on quality and beauty.
Like this rustic DIY pallet bed has been finely crafted from the pallets being the most demanding piece of a home furnishing and that too without splurging any fortune. Assembling some pallets together the platform the bed has been made with the separated slats used to shape up the headboard. It has been kept unfinished here so that you can enjoy the pure natural woody feel in your bedroom decor.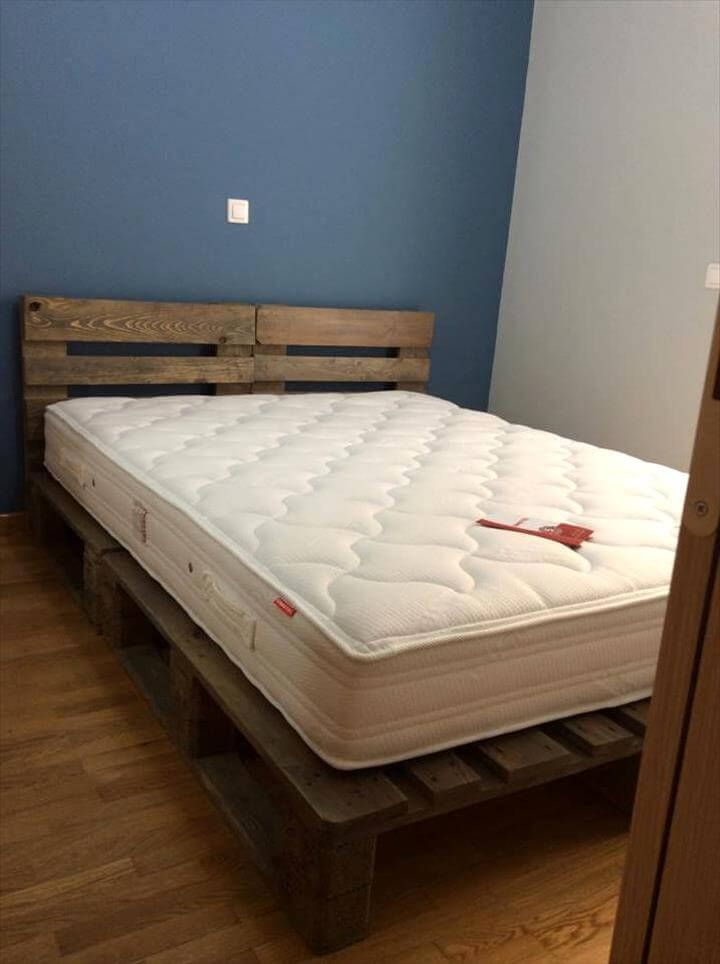 This king size pallet bed is an apt possession for any bedroom for having a spacious structure with a little raised headboard piece at the back making it look accomplish.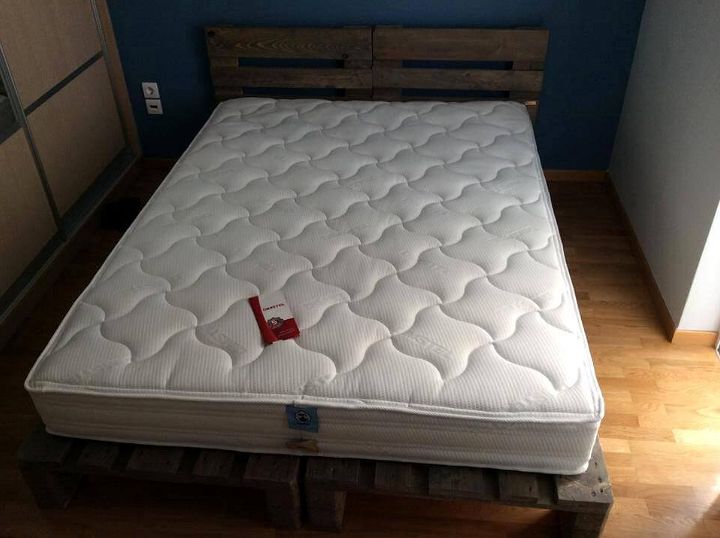 Arranging the pallet double face or open face skids together the low height platform of the bed has been created while the headboard is made by nailing some separated slats together.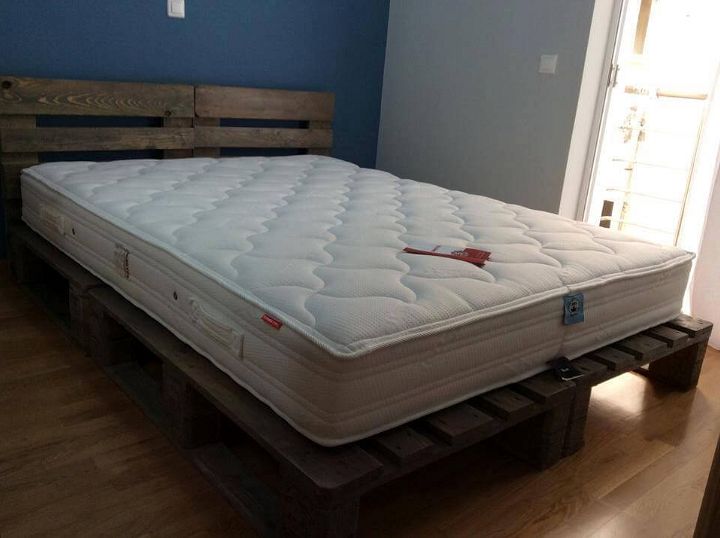 The bed looks really a rustic piece here for being made up of the old and recycled pallets that can be stained per your bedroom decor demand to get matched and be a part of it.
Made by: Eco Friendly, furniture from pallets