Are you looking for a new haircut but don't know where to start? Or maybe you've had the same haircut for years and it's time for a change. Either way, we've got you covered! In this blog post, we will give you 6 tips for getting the perfect haircut every time. Whether you're looking for something trendy or classic, these tips will help you find the right style for your hair type and face shape. We will also provide some examples of popular hairstyles to help you get started. So what are you waiting for? Let's get started!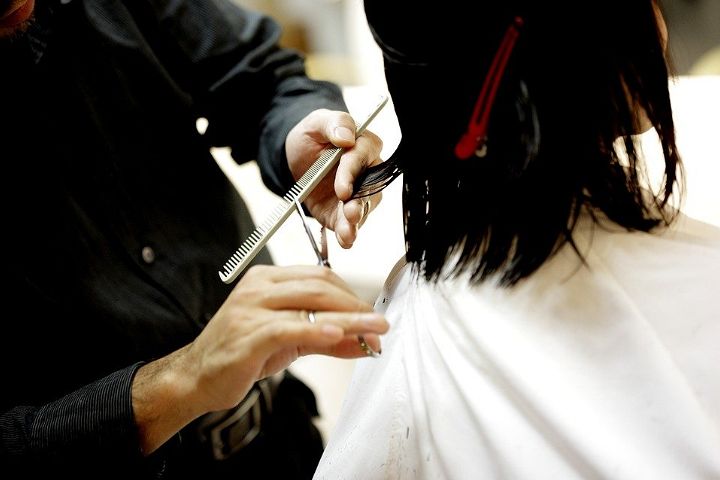 1) Find Inspiration
If you're looking for a new haircut, the first step is to find inspiration. There are many ways to do this, but some of our favorites include looking at magazines, scrolling through Instagram, or even watching movies. Once you've found a style you like, show the picture to your hairstylist and they will be able to help you find a similar cut that works for your hair type and face shape. Also, don't forget to bring along any pictures of styles you DON'T want! This will help your stylist understand your vision and avoid any unwanted surprises. It's better to be too specific than not specific enough.
2) Consider Your Face Shape
It's crucial to take your face shape into account when selecting a new haircut. Finding a look that enhances your features and makes you look your best will be made easier with this. For instance, you might want to steer clear of styles that are too short or blunt if you have a round face shape. Instead, choose softer, more layered cuts that help to give the impression that your face is narrower. Ask your stylist if you're unsure of your face shape. They will be able to examine it and provide you with some suggestions.
3) Think About Your Hair Type
Another important factor to consider when choosing a haircut is your hair type. This includes everything from the texture of your hair to its density (thickness). If you have fine, thin hair, you'll want to avoid styles that are too heavy or layered. This can make your hair look flat and lifeless. Instead, opt for cuts that help to add volume and fullness. On the other hand, if you have thick, coarse hair, you may want to stay away from super-sleek styles. This can make your hair look greasy and unmanageable. Instead, try a layered cut or even a bob. This will help to thin out your hair and make it easier to style.
Additionally, if you are doing your own hairstyles, you need to think about your hair type when buying scissors as well. Buying the right type of scissors will make your haircut much easier. You can find out more about the types of scissors on the website and by doing your own research. So, if you have not already, please consider your hair type when choosing a new haircut.
4) What Face Shapes Exist?
There are four main face shapes: round, oval, square, and heart. To determine your face shape, take a look in the mirror and pull your hair back away from your face. Then, use a pencil or lipstick to trace the outline of your face. Once you have your outline, compare it to the descriptions below to find your face shape.
-Round: If your face is as wide as it is long, and you have soft, round features, then you have a round face shape.
-Oval: If your face is longer than it is wide, and you have a narrow chin and forehead, then you have an oval face shape.
-Square: If your face is as wide as it is long, and you have a strong jawline and angular features, then you have a square face shape.
-Heart: If your face is wider at the forehead and tapers to a narrow chin, then you have a heart face shape.
5) Choose a Style That Suits Your Lifestyle
Before you get too attached to that picture of Kendall Jenner's latest haircut, take a moment to consider your lifestyle. If you're a busy mom, you probably don't have the time to style your hair every morning. In this case, a low-maintenance style like a bob or lob would be a better option. On the other hand, if you're a fashionista who loves trying out new trends, then you can afford to be a little more daring with your haircut. Also, keep in mind that certain styles require more upkeep than others. For example, if you choose a style with lots of layers, you'll need to get it trimmed more often to keep it looking its best. Or, if you go for a blunt cut, you'll need to use heat styling tools on a regular basis to keep your hair looking smooth and sleek. Just keep in mind that you'll need to put in a little extra effort to style your hair if you choose a more intricate cut.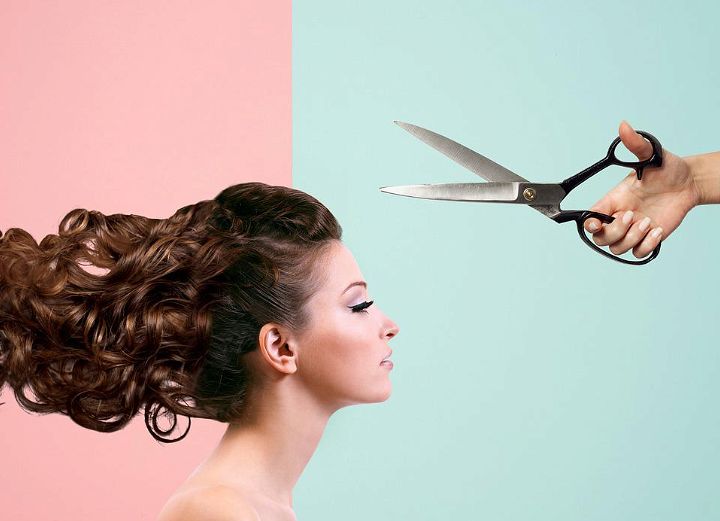 6) Don't Be Afraid to Ask for Help
Choosing the perfect haircut can be a daunting task. If you're feeling overwhelmed, don't hesitate to ask for help from your friends, family, or even your stylist. Show them pictures of styles that you like and see what they think. They may have some great suggestions that you never would have thought of. And, if you're still not sure, don't be afraid to ask for a consultation with your stylist. They will be able to take a look and give you some recommendations.
So, there you have it! These are just a few things to keep in mind when choosing your next haircut. By taking the time to think about your needs and preferences, you can be sure to find a style that's perfect for you. With a little bit of effort, you'll be rocking your new do in no time! So, what are you waiting for? It's time to get out there and find your perfect haircut!
We hope you enjoyed this blog post! Thanks for reading!