Kitchens didn't always hold the importance we give to them nowadays. While once, it may have been nothing but a room where you prepared food and washed your dishes, in this day and age the kitchen is considered the "heart" of the home. The kitchen is the place where family members gather together and enjoy the company of each other, and throughout the years, the overall look of the kitchen has evolved. In recent times, clean and minimalist designs are favored by home buyers and renovators. Along with the modern design, natural light is something that is highly sought after, for this reason, planning your kitchen renovation well is essential. Here is a list of some things you can add to your kitchen renovation to do list: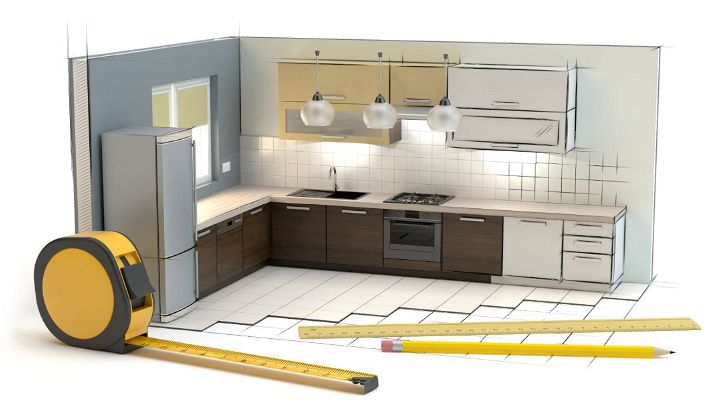 1. Install Kitchen Blinds
Since the kitchen has evolved from being simply a place of food preparation, to a nice environment for people to get together, it's common for family members to gather in the kitchen. Knowing this, it makes sense to decorate the kitchen to give it a cozier vibe that the whole family will surely enjoy, fortunately, adding blinds to your kitchen does exactly this. There are many ideas for kitchen blinds to choose from, in order to create the perfect vibe for your kitchen. Your choice in blinds allows you to control exactly how much light can penetrate your kitchen to highlight the features that you want to showcase; this is an excellent trick for kitchens in small spaces. If privacy is a matter of importance to you, and you don't want the noise of your next-door neighbors to enter your home, having blinds is a good solution and you may want to consider getting venetian blinds, which can help to manage privacy and light control. The convenience of new blinds is another factor to consider; nowadays you can get blinds that you can open in a few seconds using a cord, or even a remote control!
2. Get A Kitchen Island
If you're looking for a great storage space with beautiful design and functional utility, then kitchen islands are for you. Not only are they beautiful, they're also very useful. You can choose from a fixed kitchen island or opt for a mobile island instead, which can be rolled around to wherever you need extra bench space. A kitchen island is a great way to add storage to your kitchen, and you have unlimited options with regards to picking which shelving system you want to install. You can even use this new space for your recycling bins if that's something you'd find useful. If floor space is something you value, then you might want to try opting for a movable kitchen island. A portable island is a great idea if you often invite guests over and you need more floor space sometimes. You can roll your island into another room to create a moveable bar for entertaining also. If you're someone who has children, then having a kitchen island can help make your kids feel more involved in the cooking process, just make sure that anything you don't want your kids to play with is out of reach, while they play and help with safe food prep on the island.
3. Update Your Countertops
Countertops tend to be the most expensive part of kitchen renovations. If you're on a budget, you may want to try a DIY countertop option. With DIY, you can try using an overlay for your concrete countertop, or you can browse the web for inspiration if ever you're in need. With the limitless options offered online, you can surely find a countertop that fits your style. There are many different ways to DIY countertops, such as pallet kitchen countertops. Another DIY option is to use heavy-duty contact paper for a fresh look, which is an inexpensive way to spice up your old countertops. Contact paper is exceptionally great if you're a renter, just make sure that you're very careful during the application process. If you're feeling creative, you could even try repainting your countertop with a specialized paint. Make sure to add your own touch of style and a pop of color to make the kitchen reflect your personality.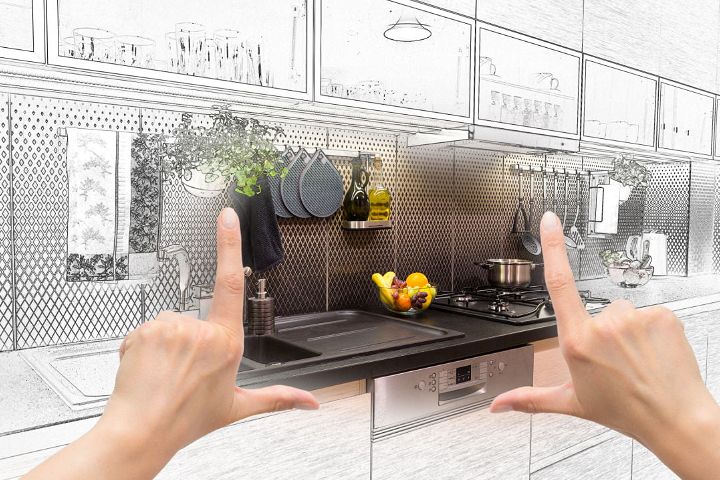 4. Change Your Overall Design
Streamlining your overall design can really help in reducing the clutter and elevating the overall vibe of your kitchen. It can also help make your kitchen look minimalist and clean. When it comes to streamlining your kitchen design, this doesn't mean that you have to be dull and lose all your flair; you can keep a fun aesthetic by opting for rough cut wood if you're planning to have an open shelving unit. Fun and elegant textures for your backsplash or floor tiles are also something to consider, this can help give a different touch from the usual glossy finish. Opening up your space by taking out wall cabinets that are placed way too high for anyone to reach is becoming trendy too as it gives the illusion of a lighter and brighter space.
5. Freshen Up Your Cabinetry
Cabinetry is something that is easy to change while sticking to a budget. People tend to ignore the cabinetry, not realizing that it's one of the most used features in the kitchen, and worn cabinets can make your home look dated. You can find kitchen cabinets that are ready to assemble in many specialist stores, this can help cut back on expenses, allowing you to spend more on higher quality products. You can opt for hardboard, substrate, or engineered woods for a look that is both affordable and durable. Steer clear from melamine-coated particle board cabinets, as they can look cheap. Instead, you may want to try hardwood frames, solid wood doors or plywood with exquisite quality
6. Install New Flooring
Flooring may seem expensive at first, but if you have the patience to look for inexpensive but good quality items, you can find an option that works for you and your space. If you're really looking to save money then try flooring DIY projects, of which there are many online. Some inexpensive materials you could choose from are vinyl, ceramic tile and cork. These options give you a huge variety of looks to choose from, since each type has numerous designs in its category.
Conclusion
As the kitchen is the "heart" of the home, there's no denying that it deserves a lot of attention and planning when it comes to renovation.
These tips can supply you with design style ideas you can consider for your next project. Remember to renovate according to your needs and preferences, and make sure you throw some personal style into any kitchen projects you complete.