Pallets are mainly used as wooden frames for shipping but due to their versatility and durability, they can be recycled in a variety of new useful products at quite an affordable price. Pallets are mostly popular among DIY-ers who are looking for affordable solutions for their home decor.
Along with its multiple uses in gardens and furniture making, the recent use that is in trend these days is in making kitchen cabinet frames and kitchen shelves. Wooden pallet cabinets give a rustic look that is more preferential in a farmhouse or small town settlements. But if you're using pallet cabinets in your kitchen and still want a modern touch, then you need to contrast other elements with it.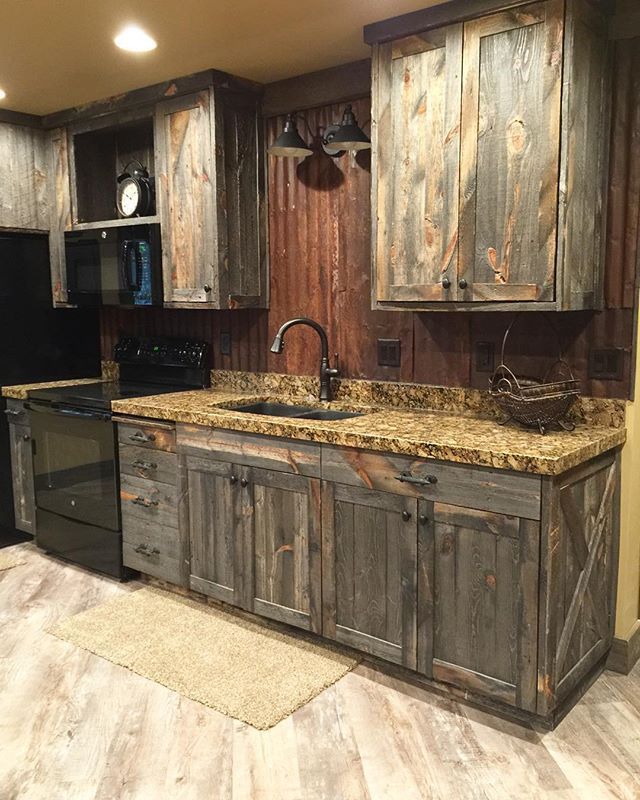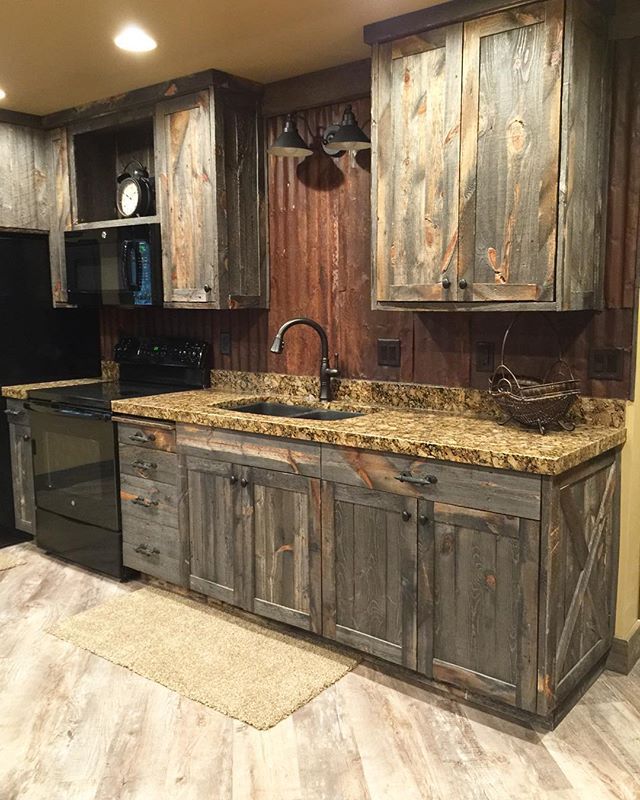 Let's see what design elements you can add to compliment your pallet cabinets in a contemporary kitchen setting.
1. Paint Your Cabinets
Pallet cabinet doors are great for giving a rustic vibe to your kitchen but you can quickly give it a modern touch by adding a pop of color to the cabinets. One of the easiest ways of doing that is by painting your kitchen cabinet doors. For a pastel vibe, you can add sage green or neutral colors to the front panel and then add a gold colored modern handle. You can also add white color or any color of your choice since pallets are easily paintable. After you've done painting, make sure to add a protective coating to keep your cabinets safe from water damage.
2. Contrast Kitchen Island with Pallet Cabinets
The mix and match in the cabinets are old fashioned now. For more fun and exciting look, you can contrast your kitchen island with the countrified pallet cabinets. The kitchen island is a design piece that covers the front and center of your kitchen. To make a statement out of it, juxtaposed polished and sleek islands with industrial, rustic, and antique pallet cabinetry. You may revamp any old piece such as worktables or a farmhouse table, Made of reclaimed woods with intense colors to add a vintage vibe in your kitchen. To get a veritable statement piece, you may give old and timeless tables a whole new look with extravagant marble, faux granite, or warm wood countertops. The rustic tripod stools would complement the overall transitional look of the kitchen.
3. Polished Neutral Flooring with Antique Pallet Cabinets
You don't need perfect craftsmanship for wood and tile to go together. Both blend, complement each other hues and deliver the good with optimal fit. The porcelain tiles give an eco-friendly look with wooden finishing.
Second, comes the wooden tile with sleek finishes that brings a touch of class. To match it with your pallet cabinets, you may choose from gray, brown, and black shades, or for a more antique look or to add an ash nature into your kitchen, a distressed wooden pine floor would be enough to flatter your pallet storage unit. For a classical kitchen layout, add neutral color pallets with porcelain flooring and pallet cabinetry.
4. Match Your Table Decor With Wooden Cabinets
You can bring a casual and chic ambiance to your eatery with a glaring table decor that works juxtapositional to the traditional pallets cabinets. Depending on your style and mood, you may add stylish pieces such as a coffee table or a wine bar to your kitchen. For an enhanced culinary experience, you may add crystals to your dining table, giving transitional and contemporary vibes to your kitchen or embellish them with stylistic Asian flowers for a tranquil essence. And the abstract fusion for calmness and boldness. For a more organic and antique look, add modern and fine delicate crockery to appreciate the traditional style of pallet cabinets or you may have wooden utensils such as bamboo dinnerware sets to enhance the country look of your eatery.
5. Peer The Color Scheme
To create balance with the traditional pallet cabinetry unit, play with the colors of other kitchen designing elements. Work on the overall color scheme of your kitchen as it will set the mood and tie up the room together. For example, the wall color must balance with the cabinets, backsplash, and flooring. And if your floor and cabinets have a rustic touch, go with vibrant colors for your walls to make them more noticeable. Match the lighting fixtures, cabinet handles, and tapes to create flowing coordination. To enhance kitchen harmony, couple the color scheme with the countertop.
Provided with exact resources and opportunities, you can easily bring these 4 designing elements in your kitchen to compliment your pallet cabinets.