Dorm rooms are notorious for being often drab and boring. Yes, they provide residence for only a temporary period of time but spending four or five years in a room is still a long time. And if the room is devoid of any character, then it not only becomes an unhappy space but also causes mental stress at times. Some dorm rooms don't even have all the furniture you need and being a student, you're not really in the position to buy the stuff.
This is where DIY dorm decorations come in. There are many ideas that you can be inspired to make your room look much better. One of the best dorm bed ideas, for example, is to use some wooden pallets that you can find for cheap, or even free! You can also make a desk out of pallets and do much more with them.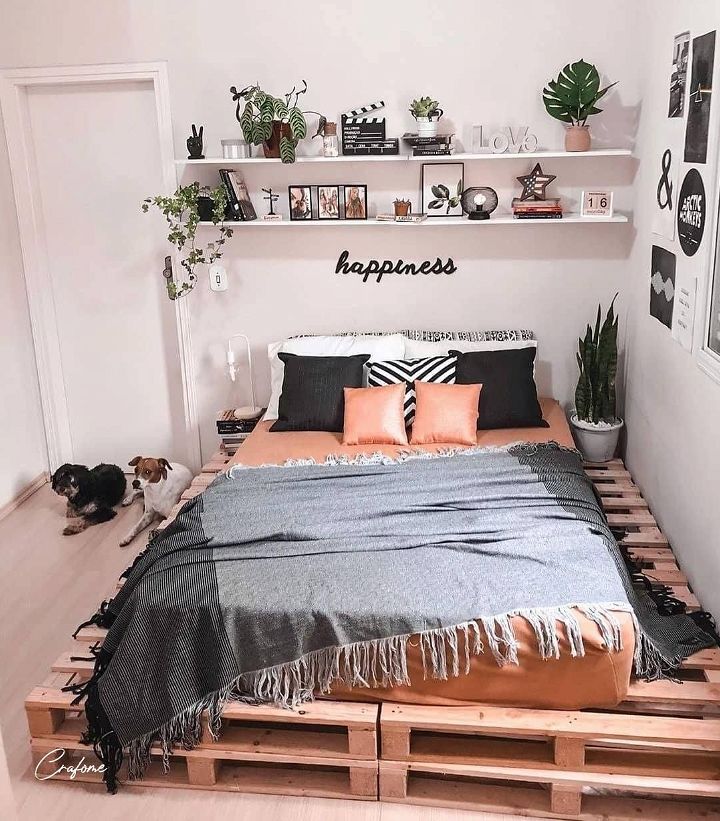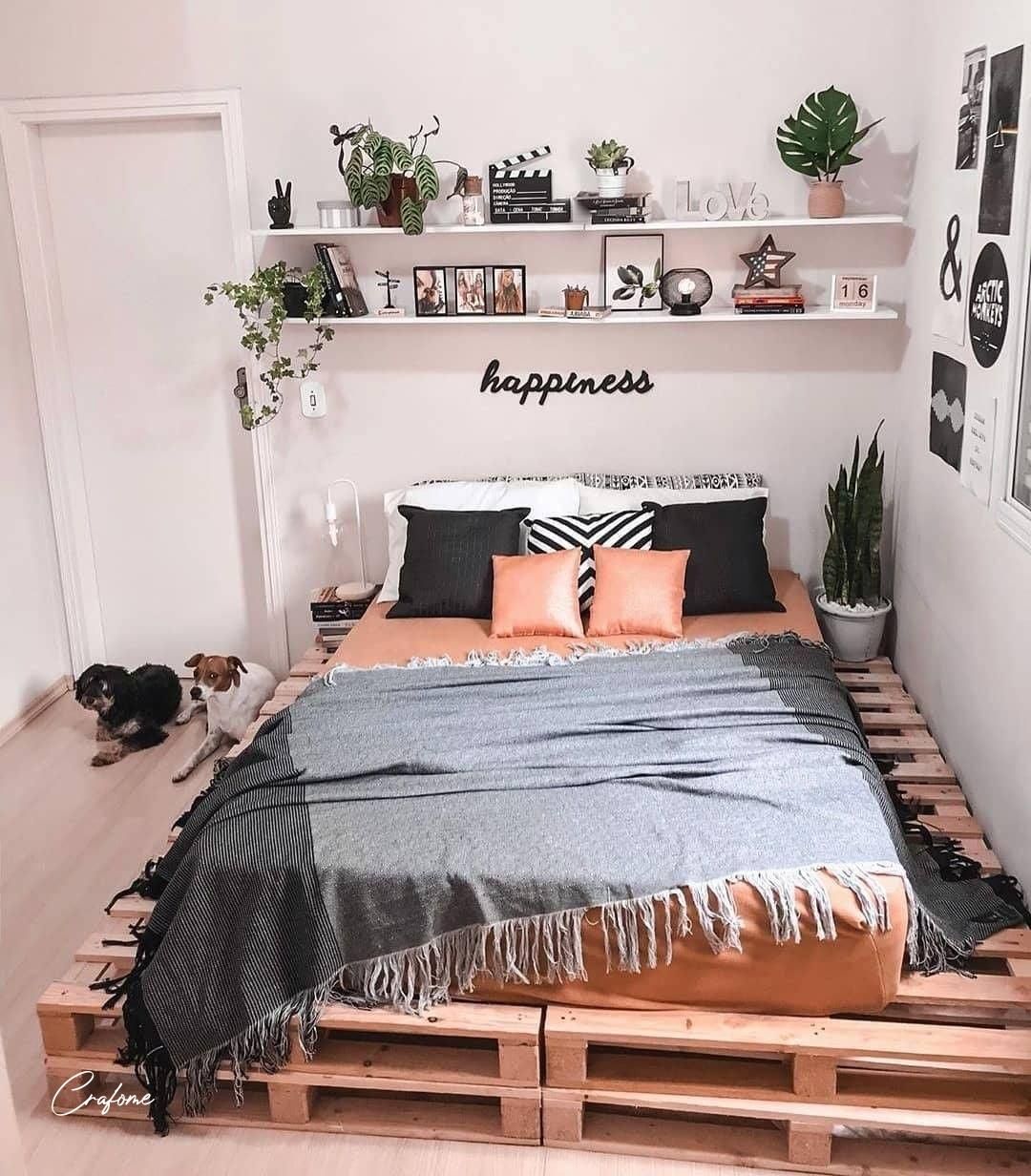 If you want to do some DIY projects with pallets, then you might be worried about your writing assignments. But don't worry, you can check out online essay writing services and click on that order essay button to get assistance with your writing assignments. That way, you'll have a few evenings free so you can focus on your DIY project. Such services will give you the peace of mind and freedom to decorate your room, and we'll provide professional opinions about what ideas you can use.
So, when you're done getting free from the pressure of writing an essay and have placed an online order for it, go through some of the ideas below that focus on decorating with pallets. Pallets are a great way to create some furniture because they are very cheap as they may be used already when you buy them. They're also made of wood, which is a natural, hence ecologically sound, material. And they look pretty great too!
Ideas for Pallet Furniture
1. Create a Desk or Side Table
Using around 6-8 pallets to create a desk out of pallets is a great idea for your dorm room. You can simply stack them up on top of each other to make a quick side table for all your books and food, or be a little more crafty and design a working desk. Simply finish the final piece with some paint and you've got a pretty neat little setup for your room.
2. Make a Bed
If you live in a room that doesn't have a proper bed, then using some pallets to create a base for the bed is no problem. When placed next to each other, pallets can take a lot of weight, so you wouldn't have to worry about them breaking down. Once you've made the base, just prop on a mattress and you've got a bed!
3. Hang them for a Bookshelf
One of the best DIY dorm decorations you can try is to make a shelf with wooden pallets. You can saw them depending on the size you want and then simply hang them from the wall to create some unique-looking shelves. These can be used to keep books or even small plants. Such ideas add both functionality and aesthetic value to a room.
4. Make a Sofa or Chair
Just like with the bed, wooden crates can be used to create a nice sofa or an armchair too. Dorm rooms usually don't have spaces where students can just sit and relax while working on their assignments, so having a comfy chair to sit in will make your room much more comfortable.
Ideas for Decoration
5. A Green Vertical Garden
If you're into plants and want to add some to your room in a cool way, why not create a small vertical garden with wooden crates? This kind of idea will benefit a lot from the innovative thinking in students that is present. You can use this innovative thinking to create different compositions with the pallets as you like and then put the various plant and flower pots in them to make a pleasing feature wall.
6. A Folding Screen
If you share a room with someone, the need for some privacy is sometimes very apparent. Creating a folding screen from wooden crates is a great idea to try in order to solve this problem. You can use the screen to create a small partition in the room which can be used for working or relaxing.
Conclusion
As you can see, decorating with pallets is a great idea for all of you who are thinking of adding some personal touches to your dorm rooms. Not only does this allow for some creativity to flow but also helps in making your room comfortable and suitable for your particular needs. If you use wooden crates to get some DIY dorm decorations done, you will no longer need to live in difficulty for a good number of years in your life.