Home design is a crucial consumer need as many homeowners begin to realize the value of well-decorated houses. When decorating your home, there are different things you should consider. You do not need to spend a lot of money to upgrade your home. Read on to learn how to improve the interior of your home with these useful pieces of advice.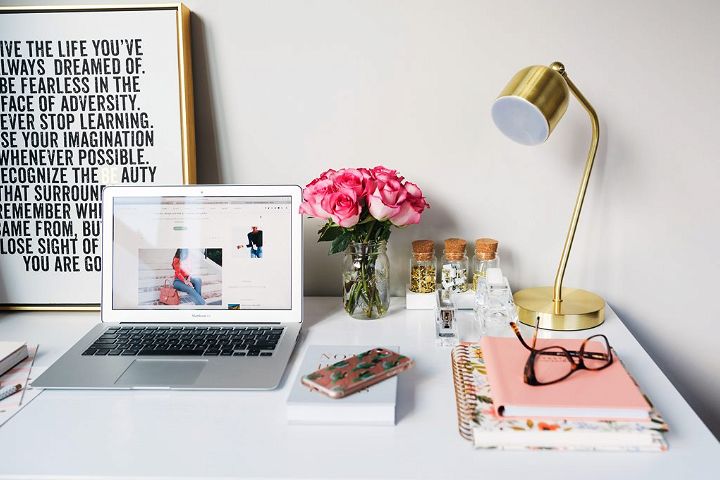 Color Scheme
Each room in your home has a specific purpose, so you must choose the appropriate color scheme. For instance, your living room is the space where you entertain guests, so consider bold colors such as red, maroon, orange, bright yellow, blue, or any color that excites you and makes your guests take notice. Another option you can consider is to use wallpapers with bold patterns, or festive designs.
Hide Fixtures
Fixtures like cables and pipes can be unsightly if they are exposed. You can use a skirting board to conceal cables and other fixtures that can impact the appearance of your home. Custom-designed skirting boards are perfect since they suit your interior. The space in your home should determine the boards you can get and how they will be fixed.
Lighting
The lights in each room must present a favorable ambiance. For instance, lighting in the living room must reflect some form of brightness. For furnishing and interior decor, make sure you choose items that complement the color of your walls. You can also fill your room with monochromatic shades to create the perfect mood. Dark shades or any type of print that resonates with your needs is a great choice for window treatments.
If you want a subdued ambiance, you can choose lampshades and decorative sconces. With yellow lighting hues, you can relax your mind. You also need to select appropriate lighting for your bedroom and other rooms in your home including the kitchen.
Furniture
Your living room is the central position in your home where people meet, and most activities take place. Therefore, the furniture in this place must support different occasions. Get a coffee table in the seating area and comfortable seating options. Your living room is also an appropriate area for things like cabinets, bookshelves, and cubbies to hold children's toys. You can install built-in cubbies to avoid excessive storage options in your house. Built-in storage is neat, and it helps save space in your home.
You can also put rocking chairs and armchairs around the fireplace, and they should complement the interior design and other fixtures. Choose the ideal sofas for your living room, and carefully arrange them to create an attractive image of your home.
Decor Items
Interior decor in your living room can be anything that reflects your style. For instance, you can hang your wall art at a focal point that draws the attention of visitors to your home. Get other items like picture frames for your walls and souvenirs on built-in shelving. You also need to get an ideal centerpiece for your coffee table. Feel free to include a variety of greenery in your living room such as tall plants, flowers in ornate vases, small potted plants, and hanging baskets from the ceiling. You can also select a pretty carpet or rug for your living and dining room. These items also improve the warmth of your home.
Bedroom Decor Ideas
While your bedroom is a private place, make sure you decorate it in a way that inspires sleepiness and serenity. A bedroom is a place where you'll rest, so it must have the calmness that will appeal to your restful mind. You also need to consider passionate colors in your bedroom like pink and red, but make sure you don't overwhelm your resting place with them. Try to balance the color scheme with neutral shades of white, beige, or grey. Blue pastel shades can also provide a calming effect which is necessary for your bedroom.
The linens in your bedroom can be patterned or monochromatic to suit your preferred style. The window treatments must be simple with dark colors to block bright light from the sun that can disturb your sleep.  Jewel tones are also appropriate for the linens in your bedroom. The ornamentation in your bedroom should complement the furniture. Consider ornate door knobs with honeycomb designs or rectangular handles.
You can also add potted plants around the windows in your bedroom. Mechanized blinds are also appropriate since they block light from the sun. Decorate your bedroom with DIY objects, personalized pictures, and special pieces of ornaments or artwork. You can also hang portraits in appropriate spots and other things that can make the space nice and cozy. Since your bedroom is a private space, you can add anything you want without any limitations.
Kitchen Design Plans
Your kitchen must have bright color schemes and use wooden furniture. The color on the walls should be able to hide stains and select appropriate storage to save space in the kitchen. Customized cabinetry is ideal, and must-have pull-out drawers to hide pans and pots. Strain glass frames can also add flair to your style. The lighting fixtures must be bright to prepare your meals in the kitchen. LED lights around the kitchen can help illuminate the space. Stainless steel appliances can significantly improve the appearance of your kitchen as well.
Curtains and Blinds
Make sure you choose appropriate curtains or blinds that suit your lifestyle. When you buy these items, you should consider aspects like interior decor, and furniture layout. You must get full-height curtains since they can conceal other unsightly things. The color schemes in different rooms should determine the type of curtains or blinds you should get for your home.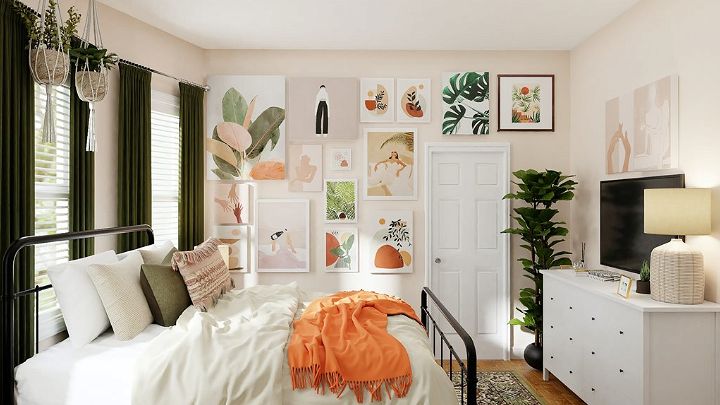 Your home is probably the most valuable investment you can make in your lifetime. To enjoy the ambiance of your house to the fullest, make sure you decorate it the way you want to improve its appearance. The above pieces of advice can go a long way in helping you improve the interior of your home.