Many older houses are not quite equipped with the proper wiring, plumbing, and other features that a home needs to run properly. You need to take care of all these things, although it can be demanding and expensive. To avoid moving to a new place or a new apartment, consider managing your house and keeping it from falling apart. There are various ways to do it; you just need to be responsible and careful. For that, if you live in an old and shabby house, try some solutions to prevent it from falling apart, so follow the article for more useful tips.
Call in the Pros
The first step to preventing your home from falling apart is to maintain it regularly. It means that you need to fix the things that aren't functioning and clean up the mess and clutter all the time. If you want to keep your house tidy and neat, contact the folks that offer handyman services, who will provide you with friendly and reliable service. When you aren't in the mood to clean or repair things in your house, call professionals who will meet all your needs with the various solutions they offer. The people who are responsive and do quality and detailed work will definitely protect your house from decay at a reasonable price.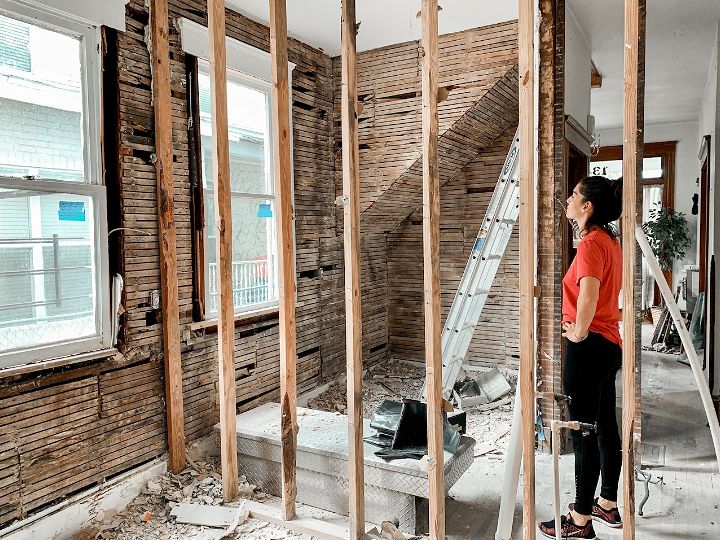 Repair the Roof
Doubtless, the roof is one of the basic parts of any building or structure. For that, you need to take special care of it, especially if you notice that it's broken or leaking. It can be dangerous as well, so hire experienced roofers who will estimate the damage and then repair your roof with high-quality materials. If you want to replace some tiles, consider the local climate and weather conditions and look for a good quality tile. Your new roof will improve the overall look of your house. You'll be protected for a long time, and the safety of your house is guaranteed.
Fill the Gaps in Your Basement
If there are any holes or large cracks in any part of your house, especially the basement, it's important to plug them in completely. This will help you to waterproof the basement and prevent any type of vermin from coming into your house through the cracks. Don't postpone this work, for although it brings you costs, it offers a permanent solution. When you notice that your house is falling apart, begin with smaller changes like this, because filling the holes in the walls means preventing dampness and mold from appearing. Protect your health from toxins and prevent damage as soon as possible.
Clean the Gutters
Something that a lot of homeowners rarely do is clean out their gutters. In normal conditions, people should clean their gutters at least twice a year and repair them the moment they notice some cracks. The gutters are close to the roof of the house, and it's difficult for people to clean them, so they often avoid this work. Yet, they should hire professionals if they want a fast and effective solution.
If gutters aren't cleaned from time to time, they become full of leaves and debris, which blocks water flowing away from the house and roof. If water pools near your house, it can cause serious damage like mosquito infestation, which can carry serious consequences. For that, clean, maintain, and repair them regularly.
Replace Wood with a Concrete Foundation
The foundation is one of the indicators of your house's state, so take good care of a quality concrete foundation. Your foundation supports the entire house, so if you consider renovating it, opt for the concrete floors. You may think that a wooden foundation is warmer and it's a better insulator for the home, but they are in contact with soil all the time. Even when you treat the wood, it's more susceptible to rot, particularly if it's in contact with water. Therefore, concrete floors are a better solution because they last longer and protect your house from falling apart.
Take Caution when Performing Electrical Work
Taking good care of your house demands proper electrical work, although you shouldn't do it yourself if you aren't a professional. First, if you're inexperienced, you put your and your family's lives in danger, and you can cause a fire hazard. Hire a licensed electrician who'll check whether everything is fine with your electricity, arrange wires, and do all the complicated work. If you try to take part in electrical work, you can make it more difficult for a real professional to help you later. For that, choose an electrician who'll do all electrical work responsibly.
New Doors and Windows
Outdated and broken doors and windows can have an immense impact on energy efficiency and reduce a house's value significantly. You can replace them with double or even triple-paned models that'll save energy, boost the value of the property and improve a home's aesthetic appeal overnight. It also helps you to secure your home since older doors and windows make it easier for burglars to break in. The replacement of windows and doors isn't a cheap thing, but it's worth it because your home can get a completely new and fresh appearance.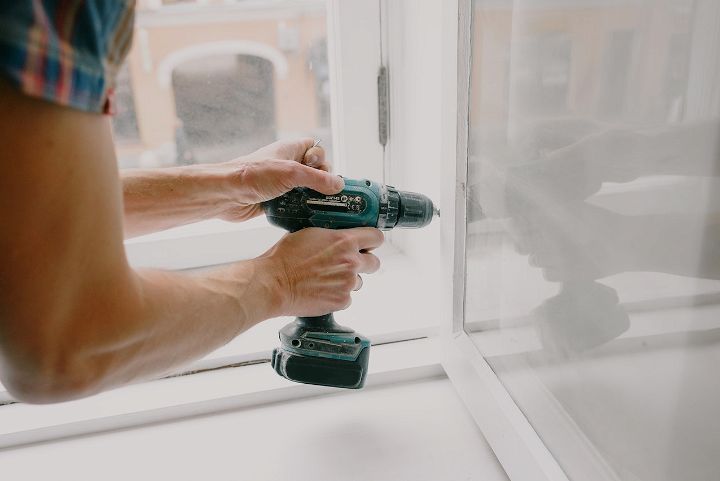 Upgrade the Plumbing System
No house will ever get its true value without a proper plumbing system. If you notice that your plumbing isn't functioning, you should hire a professional to check it immediately. The plumbing fixtures in your bathroom and kitchen should be inspected and upgraded first. If professional notices that something should be completely changed, don't postpone it because it can cause damage that will be difficult to repair. You should also install a hyper-efficient water heater and a water filter that you'll use for a long period of time.
Taking all this into account, we realize that house maintenance and repairs are inevitable and sometimes costly. Still, our home is the place where we spend most of our time, so we need to invest in it to prevent future damage. Also, if you take care of the fundamentals first, you can devote your attention to cosmetic details easily, and by doing so, your home renovation will be less stressful, expensive, and time-consuming. Remember that you can take your house from falling apart to completely functioning with a little effort, enthusiasm, and some vital updating projects.