Nothing looks better than decking once it is first installed, but unfortunately, this does not last and it can become worn and discoloured over time due to exposure to the elements. As you might expect, the worst of this occurs during winter which means that your decking can look a little worse for wear once spring arrives and you actually want to use it. Fortunately, it can be relatively easy to restore your decking to its former glory and make it a nice place to spend time in the warmer months.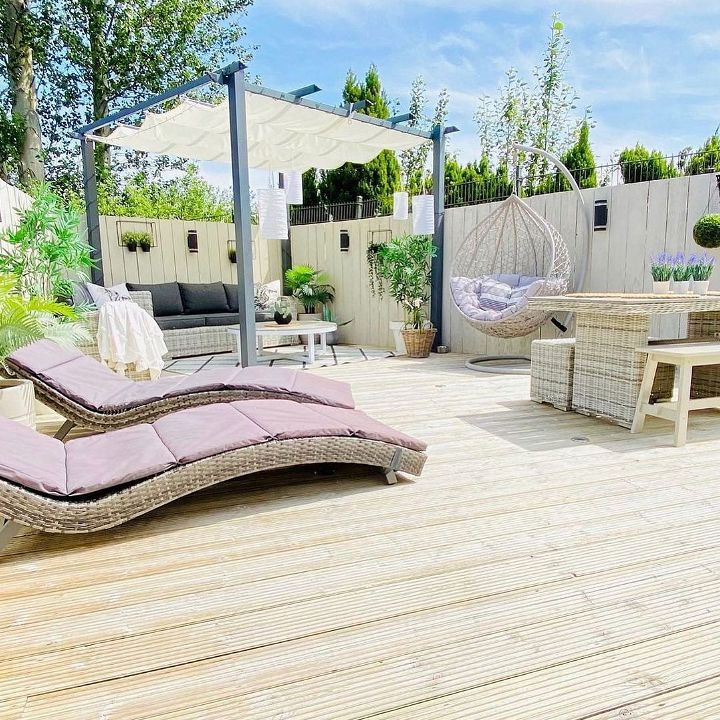 Clearing the Space
First, you will want to clear the space by removing any furniture and any other items so that you have access to the entire space (you may also want to clean the furniture). You can then prepare the space by using a brush to remove debris, dirt, leaves, and anything else that is on the surface. You could also use a vacuum for a deeper clean.
Air Pressure
Next, you can use air compressors to blast away dirt and grime on the surface, and don't forget to get in-between the gaps too. An air pressure washer attachment to be used on an air compressor will be the best way to do this – it can also be good fun and make a huge difference straight away!
Water Pressure
Air pressure will make a big difference and restore the decking, but there is a good chance that you could still be left with deeper stains in the wood particularly if it has not been washed for a long time and/or it has been a bad winter. A water pressure washer could be helpful in these situations and help to remove the deeper stains in the wood and restore the decking.
Restoration Solution
If at this stage, if you still find that there is discolouration or stains in the wood then do not worry as there is more that you can do. Restoration solution for decking is easy to get your hands on and you simply need to brush it into the affected area to restore the colour of the wood. For some sections, you could also look into replacing parts of the decking such as if there is rot.
Pallet decking can look a little worn and shabby after months of harsh weather and if it has not been cleaned for a long time, but it is possible to restore decking to its former glory so that you can enjoy spending time here during the warmer months of the year. The above are the main steps that you need to take to wash and clean your decking, which should help to make a big difference.