We all love to travel and explore places by land, air, or by sea. Whether traveling on a business trip or a vacation with family or even a solo trip, it is important to be a responsible traveler.
Being environmentally conscious will enable you to take certain measures that will not only protect your surroundings but also reduce your carbon footprint on the earth. Being eco-friendly does not mean just going green but taking control of the ecosystem around you.
So in this article, we will focus on certain travel habits that will reduce environmental pollution and degradation: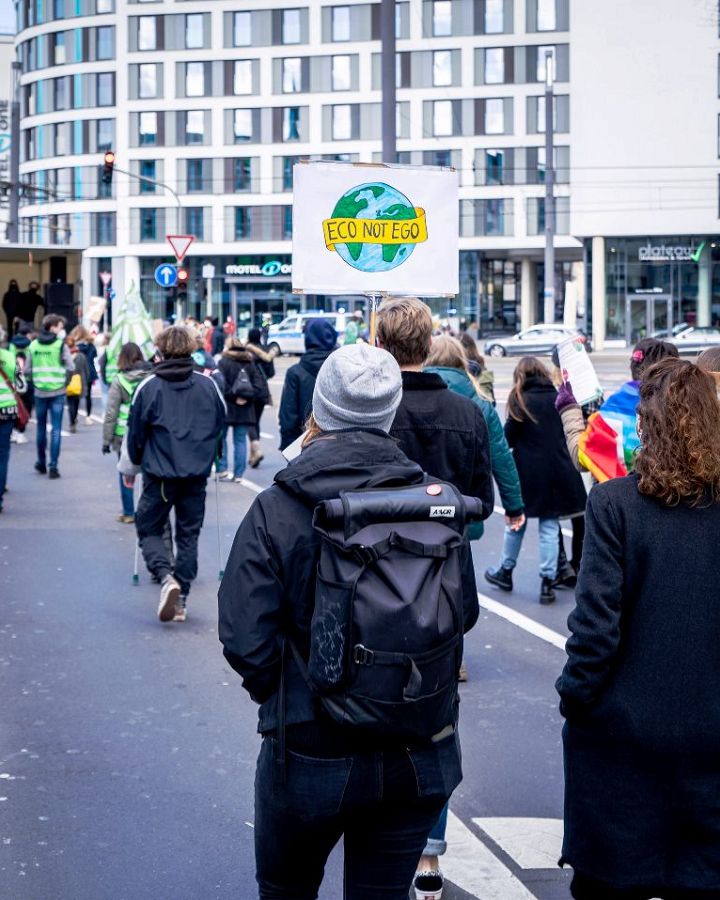 Avoid Plastic
The most obvious point in any eco-friendly guide is avoiding plastic and focusing on reusables. When traveling across the country or the world, a refillable bottle is a great addition to your essentials. Single-use plastic bottles will only add to the millions of tons of plastic waste on the earth. So make sure you carry out a zero plastic waste lifestyle when traveling.
Travel Light
Whether you travel by car, bus, or plane, packing light can make a huge difference in reducing your carbon footprint. Just by reducing the weight of your luggage, your mode of transport will consume less fuel which will reduce air pollution on the earth. Keep in mind to carry only your most required products as the excess weight means more burning of fuel. Enhance your travel experience by choosing eco-friendly products from Ecoy. Their bamboo accessories are a great alternative to plastic.
Unplug Your Home or Hotel
Before you head out for your trip, whether for a day, the weekend, or even a three-week-long trip, make sure that you unplug or switch off everything at home. Simple steps like these can reduce the stress on the environment and save energy. Even if you are staying at a hotel, ensure that you are limiting the use of energy by taking necessary actions.
Opt for Public Transportation
Having your vehicle is great as it allows you to explore different places according to your schedule and freedom. But whether it's just you or a group of friends, fuel consumption increases. Choosing public transportation will not only reduce your carbon footprint but also share the load with others. If you are still interested in renting a vehicle, you may consider an eco-friendly car that reduces the amount of fuel needed in regular cars.
Never Litter
No matter the kind of waste, make sure you have a waste management plan. Littering is a disgraceful act and it can even ruin landscapes. Make sure that you always leave no trace behind, whether off the road, on the road, camping, or even at the beach. Remember to dispose of your trash properly in waste containers or the appropriate dustbins. Picking up trash leftover by other people can also reduce the carbon footprint on the earth. Here are a few tips to recycle trash properly.
Follow Rules
As a traveler, you must abide by the rules set by that country or region. These rules are designed to protect you as well as the environment. For instance, adventure trips are fun, exciting, and a huge adrenalin rush. Sometimes it makes you wander off to places that are dangerous that can lead to punishment or a fine for breaking certain rules. Going off the path means you trample and damage endangered and protected plants, or even encounter animals in the wildlife. So make sure you do not cause any kind of harm to yourself and nature.
Keep in Local
While carrying reusable products from homes such as toiletries and other essentials can reduce waste but it also increases the weight of your luggage. If you plan to shop for things, consider the local market in the foreign land as you can easily walk from your hotel. Taking a vehicle will only increase the consumption of fuel. Likewise, if you want to head out for a beer, a local bar is the best option as it is carbon-friendly and closer to your hotel.
Final Thoughts
By following the abovementioned tips, you can protect the environment while traveling. You can also consider choosing a green destination that is countries that focus on sustainable spending.
This will only enhance your travel experience and you will be able to save and converse the ecosystem around. No matter where you travel and reside, learn these important renewable energy tips that will play a vital role in reducing your carbon footprint on the earth.