Proper functioning of AC units is essential. Anything less than that can significantly affect the air quality of the room and cause health and safety issues. There are plenty of ways air conditioning can go wrong. By being on the lookout for signs of malfunctioning, you'll be able to provide the necessary care and maintenance to make sure your AC is working as intended.
In this article, we'll cover the most common instances where your AC needs maintenance or repair. We'll also go over the ways in which you can deal with each issue.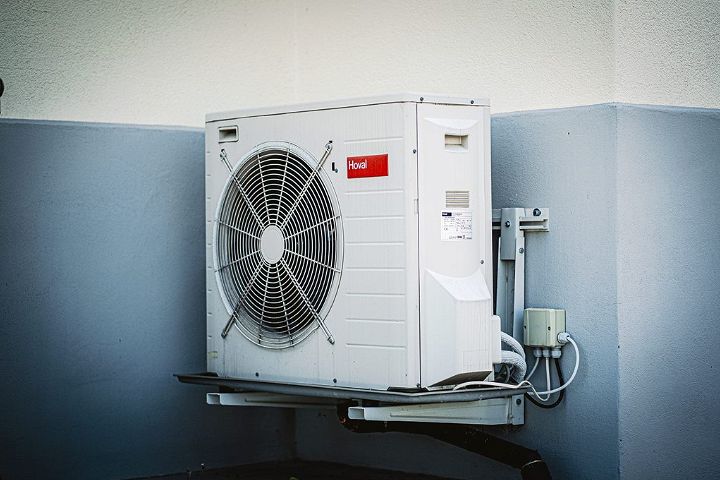 AC Won't Turn On
Several reasons may be behind an AC malfunction. The main issue you may encounter is when your AC isn't powering on at all. Before you try anything else, start by checking the circuit breaker. It is not uncommon for the breaker to trip. In this case, flip it all the way off if it's stuck in the middle and then flip it back on again.
If the circuit breaker trips frequently, there may be a significant electrical issue that requires professional investigation. This can also result from a blown fuse, which would necessitate replacement.
More often than not, an AC unit's inability to power on may be caused by unclean filters. AC filters need to be replaced or cleaned regularly. So, deal with the air filters and check again whether the AC is working.
Another common cause of AC malfunction is a problem with the thermostat. First, check whether the thermostat battery simply needs replacement. Since the thermostat is responsible for monitoring and regulating the indoor temperature, a change in the thermostat settings may also cause the AC to stop working. Make sure the thermostat is set to a temperature lower than that of the room.
If none of the above fixes the issue, you can always contact a professional service provider to perform the necessary repair.
AC Won't Blow Cool Air
Your AC may well power on, except it doesn't work properly. It is common for an AC unit to fail to blow cold air into the room. The experts at https://www.bluewaterclimatecontrol.com/blog/2022/april/why-is-my-ac-not-blowing-cold-air-/ provide a comprehensive guide on why this may occur. There are several ways you can deal with this issue.
Similar to power problems, incorrect thermostat settings may cause the AC to blow warm instead of cold air; adjusting the settings may fix this problem. This issue can also be the result of a faulty or incompatible thermostat, in which case you may consider replacing it.
Unclean air filters can also prevent the AC from circulating air as intended. Accumulated dust and debris in the air filters may cause the fan coil blower motor to overheat. As a result, the AC unit will fail to suck in enough air and cool the temperature. Again, replacing or cleaning the air filters is always necessary.
In addition, failure to blow cold air can result from an issue with the AC condenser or evaporator coil. Much like AC filters, these can become clogged by dust, debris, and mould. They also get worn out over time and may need replacement. The AC coil can cause significant disruption to the AC and is a bit trickier to troubleshoot. Our advice is to contact professionals as soon as possible to deal with the issue.
If everything else is fine and the AC still won't blow cold air, there may be a refrigerant leak preventing the AC from drawing cool air. Leaks are even harder to detect and repair, and as such require professional attention immediately. In some cases, a refrigerant may not be leaking. Instead, it will run low and fail to draw enough cool air. This can be dealt with by adding refrigerant.
AC Is Too Loud
A loud AC not only disturbs the peace in your home but may also suggest a more serious issue. A motor problem is the most common reason for this. Lubricating the motor may eliminate the noise. However, the motor may be failing. Either way, it's best to let a professional handle the issue to prevent further damage.
AC noise can result from a clogged condenser or evaporator coil. An obstruction in the internal components will often cause a banging noise. After running for some time, the AC components may also get loosened or displaced. Checking to see if everything is installed correctly may help solve the issue.
A refrigerant leak also often causes some hissing or throttling noise, among several other issues. In this case, your best bet is to contact a professional to identify and repair the leak.
AC Produces Too Much Moisture
An AC unit is supposed to generate dry air and get rid of humidity around your home. While the cooling process retains a certain amount of humidity, such humidity should be kept relatively low. An excess of moisture is a definite sign that the AC isn't working properly. This can also affect the air quality and cause health issues as well as damage to many household items.
Since the evaporator coil inside your AC is responsible for dehumidifying the air, it needs to be checked. A damaged, clogged, or frozen coil will prevent the AC from eliminating the excess moisture. While you can check whether there's an obstruction in the AC, it's recommended to contact a professional for most coil-related issues.
With that in mind, there may not be anything wrong with your AC. Instead, humidity can result from other external factors such as an overcrowded home, very humid outdoor air, cooking, or bathing with hot water. If the AC's working properly, you'll need to check whether your home is well-ventilated.
AC Consumes Too Much Electricity
If you notice that your electricity bills are higher than usual, it may be an issue with your AC since it's one of the most energy-consuming household facilities.
This can be caused by any number of factors. For instance, unclean or clogged AC filters and air ducts will cause the AC to work harder than it's supposed to, resulting in higher energy consumption. Checking the AC filters and ventilation ducts and performing regular maintenance may help fix the issue and save you time and money.
On the other hand, this could be caused by electrical problems. Since this may indicate far more serious problems, you'd better call a technician to troubleshoot the issue and do the necessary repairs.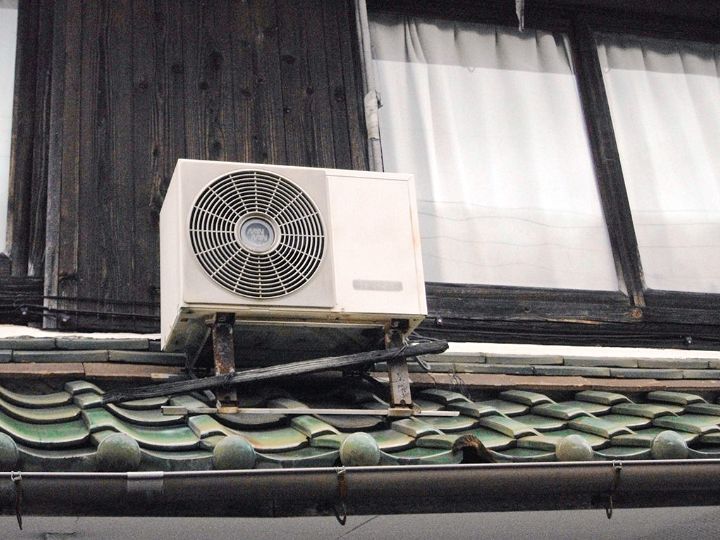 Whether your AC is failing to power on or isn't cooling the room properly, there's no need to worry. There are several things you can check by yourself to try and solve the issue. If it's beyond what you can handle, you can always contact a professional service to identify the problem and fix it to prevent additional issues. In any case, doing regular check-ups and providing care and maintenance will help prevent most AC malfunctions.