Plumbing is an often overlooked part of house maintenance and one that many people believe that they can quickly fix themselves. After all, who wants to pay for an expensive plumber to fix a leaky pipe? Well, it is far more complex than getting out your wrench and tightening up a leaky faucet. Plumbers train for years, and their on-the-job experience is invaluable. Furthermore, there are simply some plumbing problems that are so complicated, any attempt at DIY could result in a far more significant issue and potentially thousands of dollars of repairs. What exactly should you avoid when it comes to DIY repairs, and why should you hire a plumber?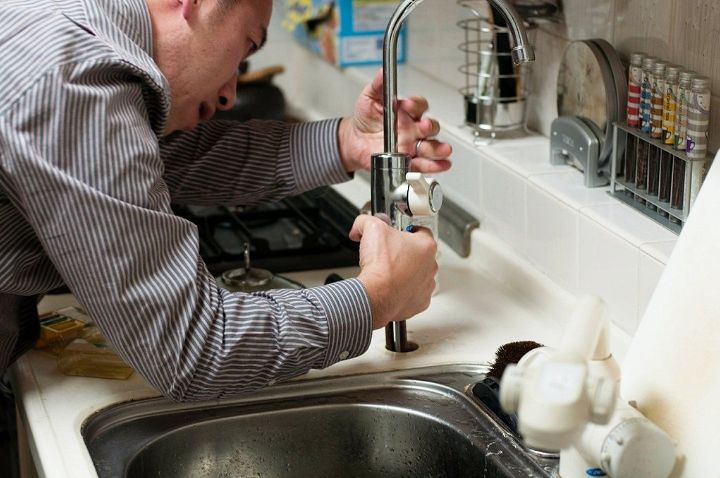 Reasons To Hire A Plumber
Plumbing is something that's usually taken for granted, but it's a huge deal. You expect water to come out of your taps and toilets to flush, but what if these systems fail? You're asking for disaster and wondering why you can't fix it. When it comes to plumbing, experience often rules. If something goes wrong, you should contact your friendly local plumbers to use their expertise to diagnose and repair the issue. Plumbing is a form of art, and it takes years for a plumber to learn their trade. From leaky pipes to full-blown water heater disasters, a qualified plumber will have the ability to diagnose and eventually repair before things get worse.
How Can A Competent Plumber Help In An Emergency?
Training
Plumbers will typically have gone to a vocational school to learn the details of plumbing systems. However, these schools cover far more than home piping; they can go over extremely complex industrial plumbing applications and lessons in how to troubleshoot problems. Additionally, they will likely have begun their professional careers as apprentices, learning more real-world skills on the job.
Tools
Just like every other trade, they will have built up a lifetime's worth of relevant tools. They should have a device for every job or be able to improvise if needed. The average DIYer will have a wrench and some spare PTFE tape lying around. The cost of a call-out will therefore include the investment made in the tools needed for the job. In other words, if you were getting married, you would hire a photographer rather than invest in an expensive camera to do it yourself.
Experience
You will never be able to beat a lifetime of experience. By virtue of having dealt with a similar situation in the past, an experienced plumber can often identify a problem. Plumbing professionals, even those fresh out of college, understand the intricacies better than the average person.
Plumbing Issues You Need Professional Help With
It is often the case that changing a leaking faucet can be done yourself, but there are certain situations when it is not only advisable to hire a pro but vital.
Water Heater That Isn't Working
A water heater is a piece of equipment that heats water via an electrical resistance heating element. It is a device used to store thermal energy in the form of water for future use. Most homes have two types of water heating devices: electric and gas. The electric type typically uses a small electric resistance element that is placed inside the tank. The gas type typically uses a gas burner to heat the water in a gas burner tank.
Just about every homeowner has had a water heater break in their house at some point, but most have no idea what to do. The fact of the matter is that water heaters break. They all eventually fail, no matter how good they are. The reality is that water heaters break for many reasons, and they can break at any time. When these devices fail, it can be challenging to decipher what is wrong and repair it. It could be something simple like a pilot light extinguishing or something more complex like a sediment build-up. They are also directly connected with electrical elements should be enough to stop you from attempting any DIY repairs.
A leak or clog deep in your plumbing may lead to low water pressure. You are unlikely to possess the skills or equipment to solve the problem. Therefore, you should trust the repair to a professional. It is possible to end up with a much more expensive problem if you do not have experience with plumbing. Some of the leading causes of low water pressure include:
An ineffective pressure regulator:

if this is the case, you will need to replace it, which can involve a lot of work depending on its age and location.

Clogged Pipes:

Blocked pipes can cause various headaches and involve a variety of specialist tools for unclogging without damaging the pipe.

Corroded pipes:

This is more serious than blocked drains, and it could result in having to replace them entirely. 

Leaking Pipes:

Even the tiniest leak can cause water pressure to drop significantly.
Plumbers are experts at searching for these signs. After diagnosing the problem, they can begin fixing it. The odds are you would not even be able to find out what caused the low pressure, let alone fix it if you attempted this on your own.
Frozen Pipes That Have Burst
If you forget or don't sufficiently drain your water system during a harsh winter, the water will become frozen. Water expands when it freezes, causing your pipes to crack and burst. You won't know the full extent of the damage until the water thaws and you start getting leaks all over the place. It is a significant job to repair and one that you don't want to do on your own.
More minor blockages are usually fine to clear on your own, but you will need a plumber for more significant ones. They might even use a camera to observe the cause and determine what the next steps should be. In severe cases, a replacement might be in order.
Your home is full of complicated piping and water systems, and when things go wrong, it can cause a lot of inconveniences. When you hire a professional plumber, you can be assured that the job will be done correctly, and the fix will last.