A skirting board is a trendy interior design feature that has been a staple in most homes since the Victoria era. Skirting tends to sit at the base of a wall taking a run around the entirety of a room. As much as skirting adds an element of decoration to you, having a skirting board is also immensely practical as it can be a necessity. Often, skirtings are designed mainly to protect every exposed part of a wall in a bustling interior design. However, when choosing a skirting board, you can also consider that it can be used to hide cables and small pipes. Skirting boards are vital because they have many benefits that can be directly related to them.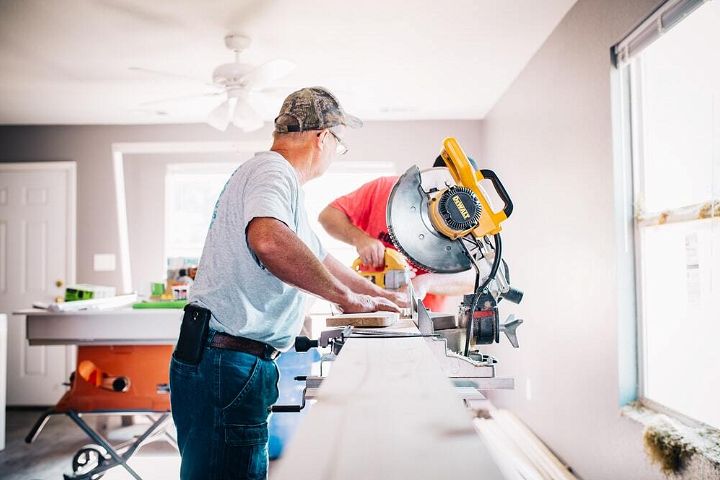 What To Look Out For When Buying A Skirting Board
For every commodity in the market, there are primary and essential things you need to consider and look out for to buy the best amongst the product so that you get total value for your money. In a situation where you are looking to buy a skirting board, here are a couple of things or specifications that you should adequately look out for before completing your purchase by making payments:
Material
Just as I have mentioned above,  this is one of the many things that should be put through proper consideration. MDF skirting boards are much more susceptible to warping, chips, and cracks as they are of medium quality. Although it is a more budget-friendly option, you stand at significant risk of purchasing substandard products. If you have the means and can afford to buy a better one,  it always comes highly recommended to opt for more high-quality materials like a pine style skirting board as they always end up looking better, lasting longer, and you still would not end up breaking the bank. The process of sourcing out period moldings, architraves, and high-quality skirting boards can be so much of a difficult selection.
Size And Proportion
You should never forget to do this while planning to purchase a skirting board, always consider the size of your room when choosing the boards – if you have a high ceiling, opting for taller skirting boards is a better option. Equally, if you have low ceilings, you should avoid purchasing tall skirting boards as any horizontal lines will visually make your room look shorter. You can even go a long way in altering the perceived proportions of the room just by adjusting the height of the architectural details like skirting boards or dado rail. As a very general skirting board rule, you should always opt for skirting boards that are roughly 1/18 of the height of your room or choose skirting boards that are as tall as roughly double the width of your door architraves. Opting for the wrong size and proportion of a skirting board is certainly going to ruin the plan to make your home look better.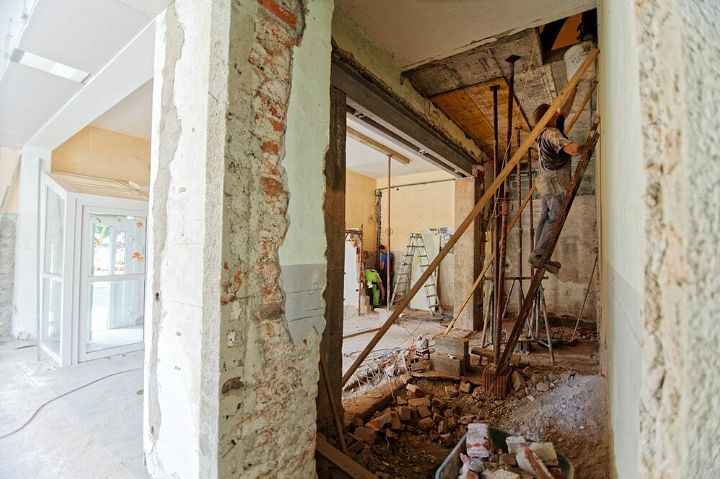 Design
A random fact that people do not know is that the designs you end up choosing for your skirting boards reflect your general taste in interior design. One thing that you should always put into consideration is the style of skirting boards you intend to purchase. Skirting boards reflect the decorative element of your design, and it is crucial never to underestimate how much just a skirting board can influence the feel and look of your room! If you are trying to choose the right skirting boards for your home, you should ensure that you properly take the age and architectural style of the building into full consideration. If you live in a Georgian house with high ceilings, for example, you would not have any business installing an Edwardian skirting. If you live in a modern new-build, Victorian skirting would probably look really out of place, too!
Color
The color of your skirting board is also an important aspect you should properly look into. Many people like the idea of white woodwork and even go an extra mile in painting all of their skirting boards, architraves, and dado rails in their homes and offices white. Other people decide to be more experimenting. They end up choosing to mix things and colors up a bit. They even go as far as opting to paint the skirting boards the same color as their walls to be a perfect blend. You may also want to try out something different by painting all of your skirting boards, architraves, and walls in one bold and capturing color. This helps make the eye pass over the whole room and not be distracted by changes in color. This will be excellent if you have something else you would like to draw the eye and attention of people to. This goes better when you have features in the room, like artwork placed on the wall or a mounted sculpture.
Practicality
Suppose your home is as busy as a beehive with a couple of kids and animals running and playing everywhere. You may wish to consider a high skirting board to provide a better level of protection to your walls, especially if you're using wallpaper or a very bold color where chips and marks will be more visible. Skirtings within the range of 185mm and larger are considered big skirting boards. 185mm suits most houses and spaces. A more busy profile will suit a room with more space available, and if you're using that size in a smaller or crowded space, it is advisable not to close in too much, as it creates the illusion of an overly cluttered place. Therefore, a low profile design that itself has more breathing space comes highly recommended. This may have elaborate detailing on the top portion and 50% or more flat space on the profile.
A skirting board has to be one thing that may seem irrelevant but ends up being extremely important. Having a good and unique skirting board that goes in sync with other home design fixtures is vital to the overall aesthetics of your home and the protection of your walls. Remember to always opt for high-quality products; they guarantee you the best results.