If you puzzling over the interior decors of home then pallet wood can be installed to your interior wall for beautiful rustic and vintage inspired expression along of super lasting stability of walls. This DIY rustic pallet wood wall is really to be installed to background wall of your master bedroom to also serve as headboard wooden wall for your bed frame. Pallet boards having different wood species have been deconstructed to build a pile of individual pallet slats which have been mounted on wall to give a beautiful antique wooden texture!
You can do this pallet furniture to any of your wall throughout your home for stability and visual attractiveness. You can make a team by adding your kids and family members to do this project as a fun activity as it is just like a puzzle game! Mount one slat, layer the glue to hold it in place and finish it with nail, repeat the same process till the entire wall area gets covered with removed pallet slats. Give a coat of varnish or make it stained for more charming look! Pallet Bed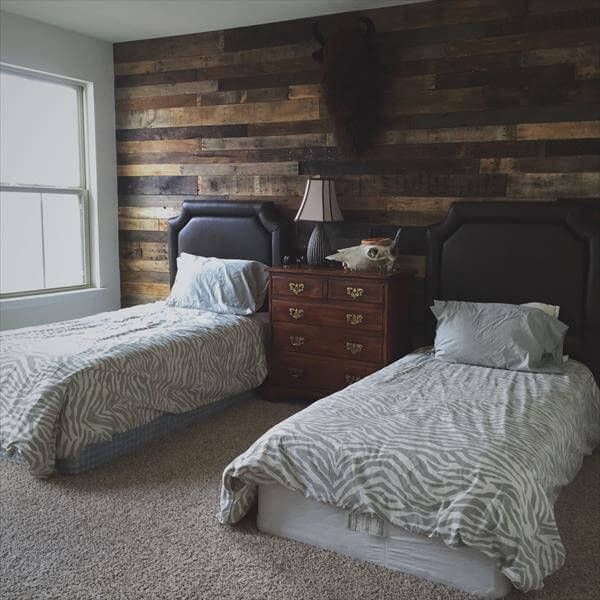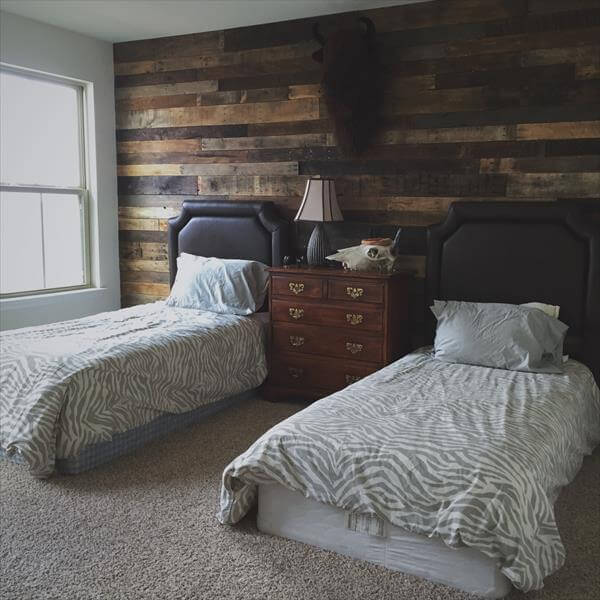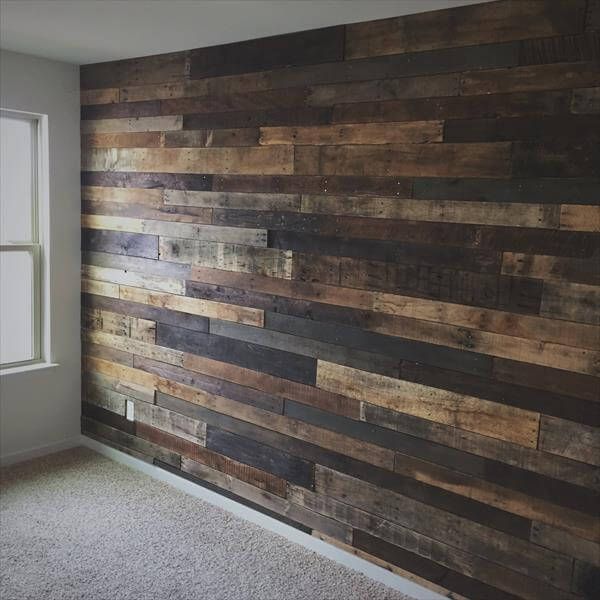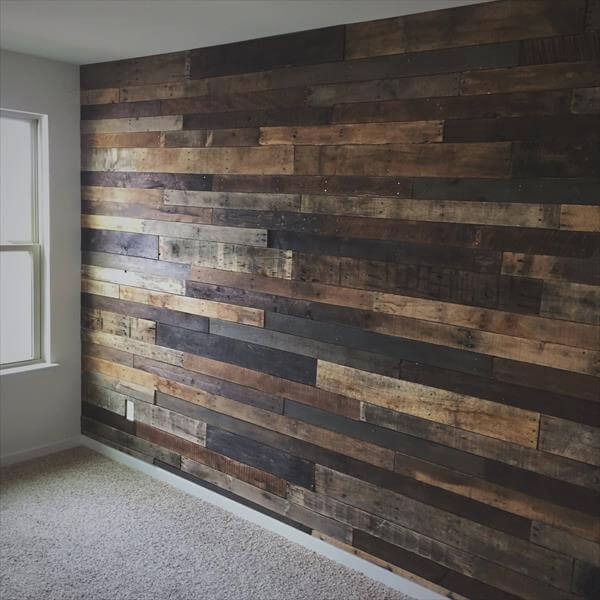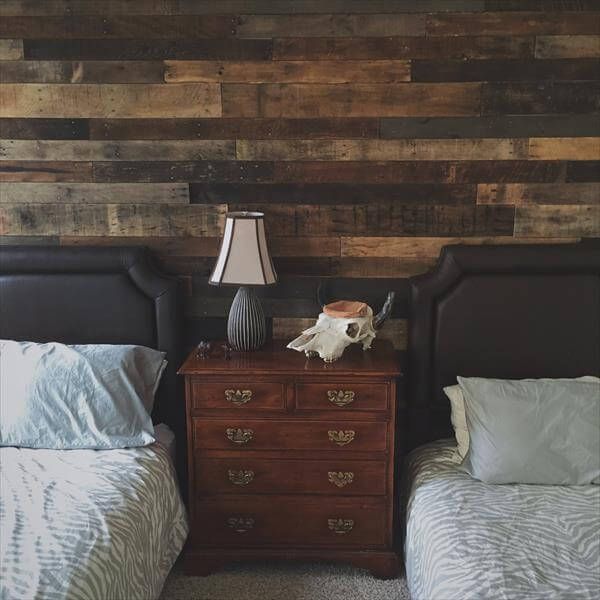 Made by: CRT CREATIVE
Instagram: @crtcreative
Get in touch with "CRT creative" for more information and or want order or purchase. Thanks!