There are many things in the house that we use for the storage purpose and one of them are the tables found in the entrance space, hall, living, bedroom etc. all we want to say here is that with a little effort and creative approach you can give these tables a whole new look that would be more functional and more stylish too. And a sample of such a multi talented table is with us today and we are proudly showing it off to you.
So have a look at this DIY pallet bar table with bottle racks in the middle and the side cabinets assuring the storage to the maximum extent. So you can use the table as a hall table or the living room table to hold loads of stuff in cabinets, to show off some decor pieces on the top and your favorite drink bottles in the middle build racks. Stained in the brown hue at the top and the white at the base makes the table look a fully beauty piece that your decor would boast on.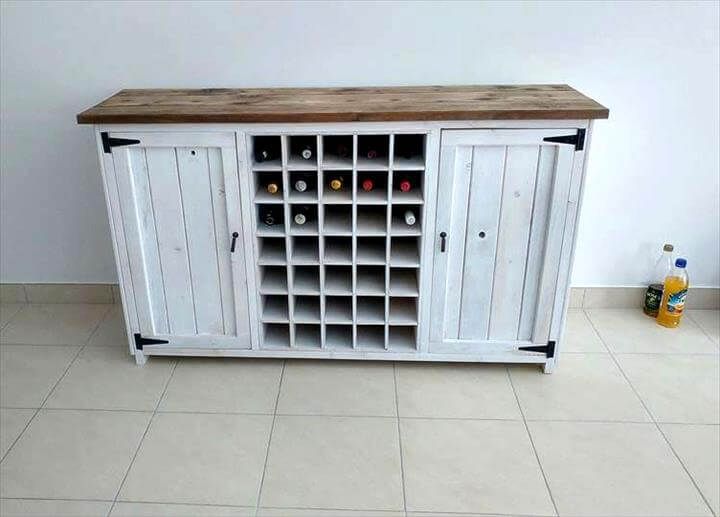 The pallet bar projects can be made to look gorgeous and adorn with the functional storage features of that cabinets and the bottle racks so that you enjoy a gorgeous and fully practical table.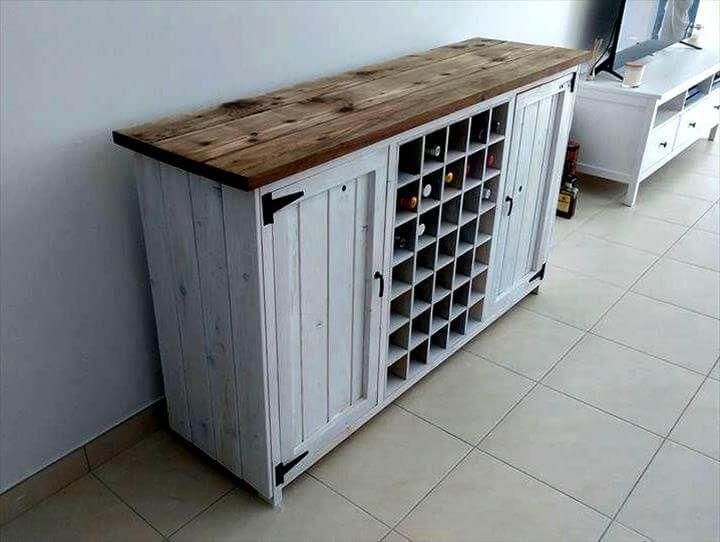 Being sleek in design this bar table would fit and suit most of your spaces even the compact ones and thus would let you all enjoy the cold and chilled out drinks with a stylish sense.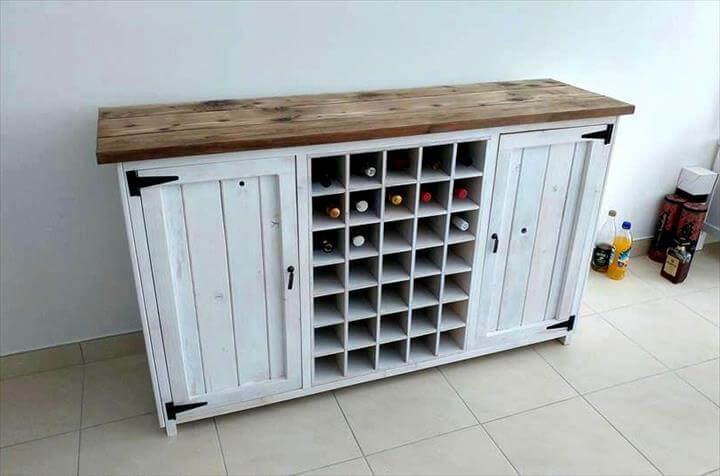 The cabinets have been build using the slat pieces for doors at the both sides to hold glasses, empty bottles etc and the middle section has been sectioned into the many layers of the bottle racks to hold the the beverage bottles.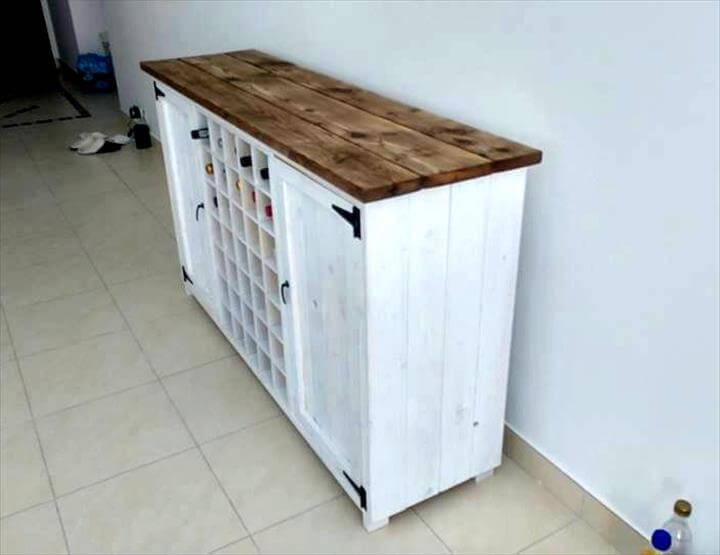 The top would be used to hold some decorative items too and the brown stain on the top and white at the base section has been done to make it look damn gorgeous and suitable for all decor types.
Made by: Atef Oowais Ali‎