We keep it on to share the latest pallet discoveries with you so you can reuse pallets for an improved living style! If you are all looking for a prominent dining table then we'll suggest you clone this DIY pallet and old wooden beams dining table that comes in fancy scorched wooden appeal! Here old beams of wood have been repurposed to build up the lasting wooden frame of the pallet table and the slats of pallets have been used fill flat to fill up the frame of the table for a complete wooden dining table design!
For building legs, an old beam of wood has been cut into 3 equal parts that have been fitted as legs and raises the dining table to necessary height level! Finally for a preferred vintage or mid-century modern furniture look, a hot fire flame treatment has been planed through which the surfaces of the table have been made scorched, this raises the rustic appeal of table to peak!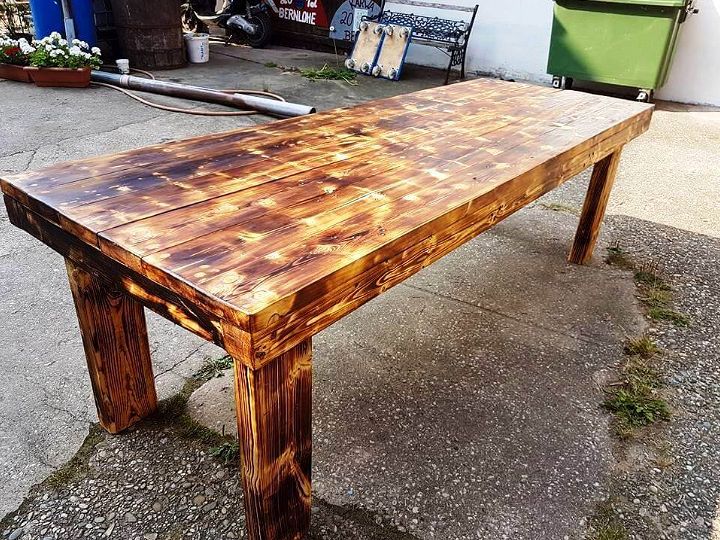 Explore the home trash store for finding some retired types of wood lying useless there! Some single pallet slats a few old beams are the total supply material to install this precious dining table which you can also get from home trash store!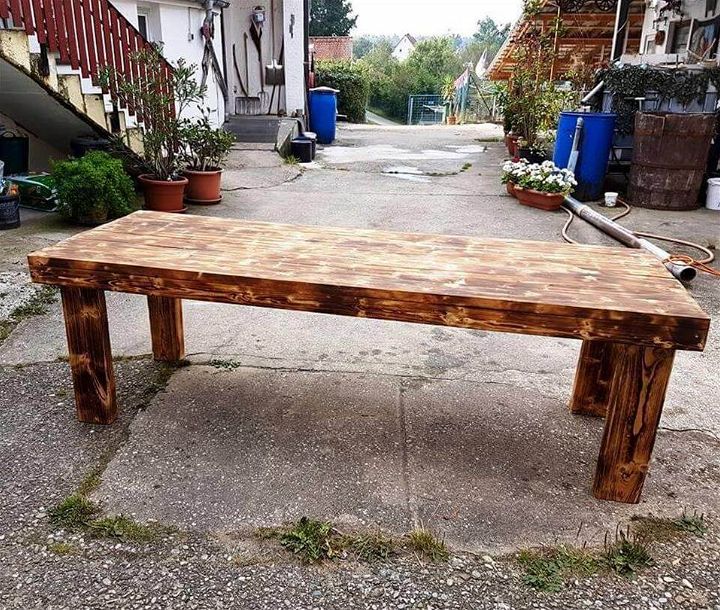 Old wooden beams have been intended here to install the lasting base frame of the table!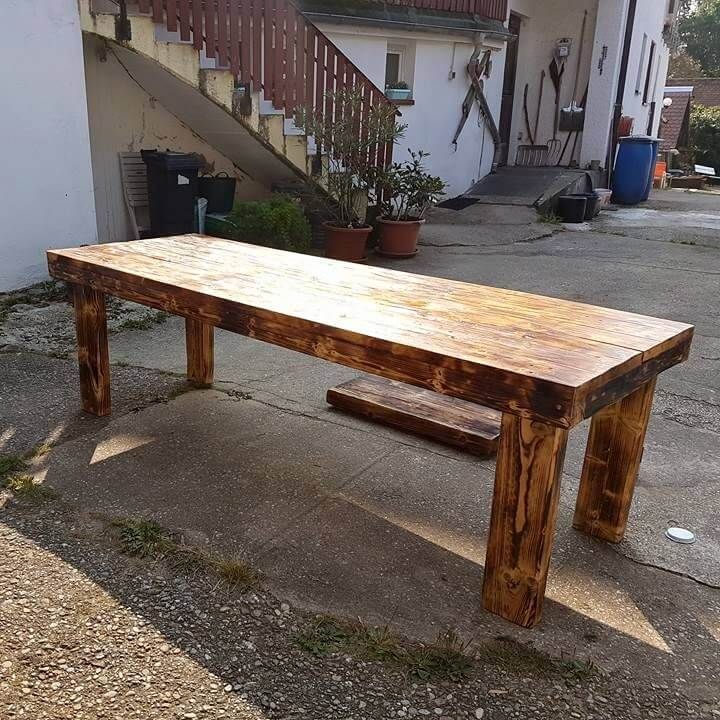 Legs are also made of reclaimed old wooden beams and have been secured in place using nails!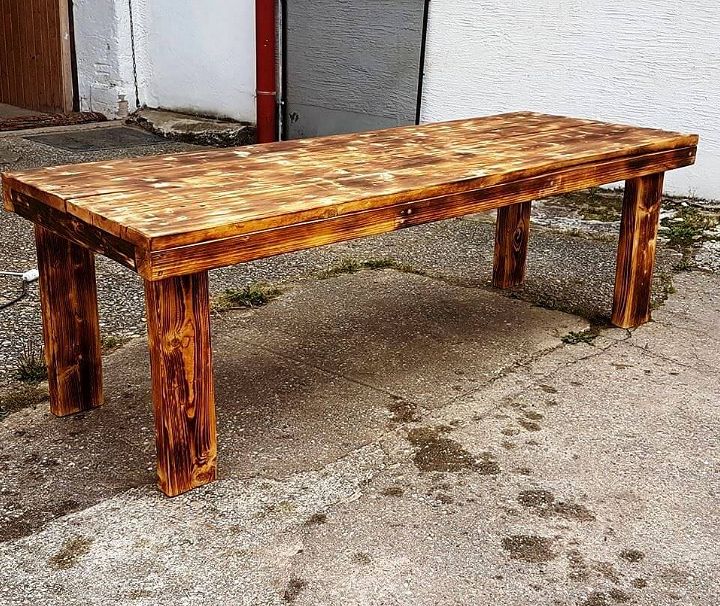 For getting solid wooden top, the single slats from torn apart pallets have been put over the base frame flat! You can plan any nice finish to gain a custom final look of the table!
Made by: Palettenmöbel-AE