You might have read about many pallet projects on different blogs but this is one of the very unique pallet projects as it can be used for many different purposes. You can use it as towel rack, wall hanging, coat hanger, bathroom shelf, hanging decorative things and wall hanging. It is being made using reclaimed wood with multiple layers of stain. The pallet wood that has been used to make this shelf was industrial pallet and stamped ensuring the good quality.
The old pallets have been given a very good finishing look. You can see that it has 4 metal hooks for hanging coats, towels and other things. If you don't like this rustic look you can use paints of any color of your own choice. You can choose it according to the place where you want to fit the pallet wood shelf. Another important thing that adds more beauty to this wooden shelf is difference in appearance of the pallet shelves as the shades differ so the pallet shelves.
The top surface of the pallet wooden shelves can be used to display many different things like I have placed some towels and cup that makes it look unique.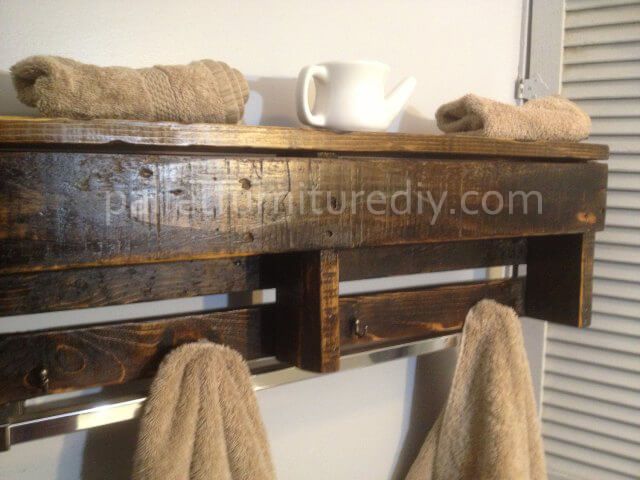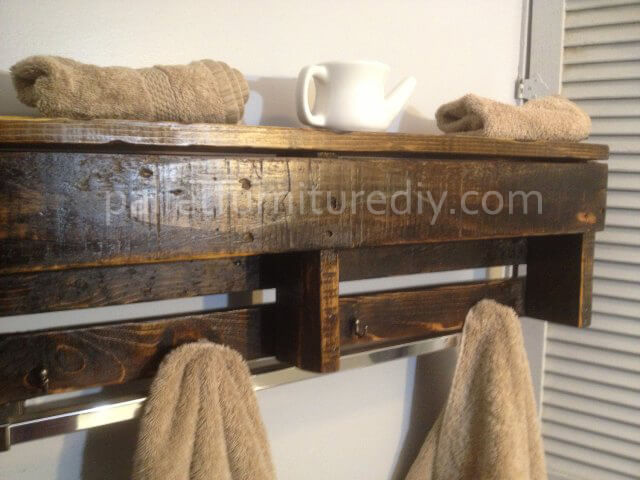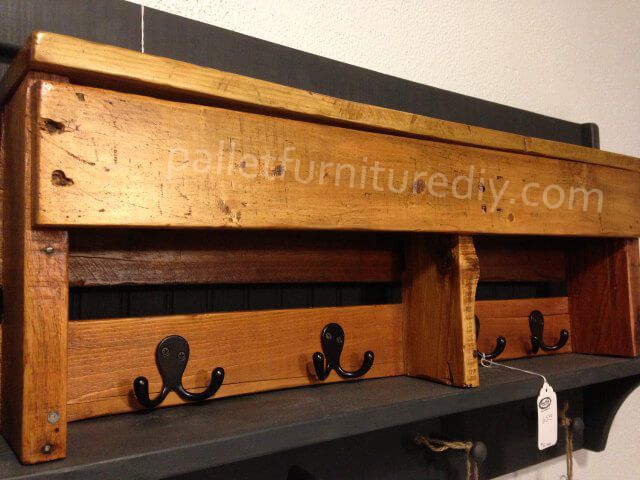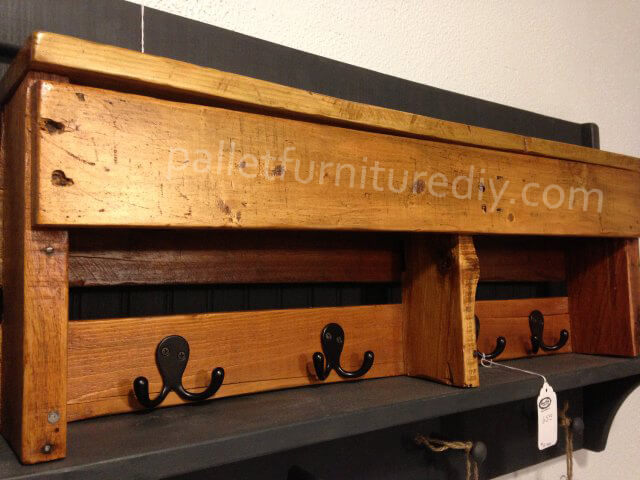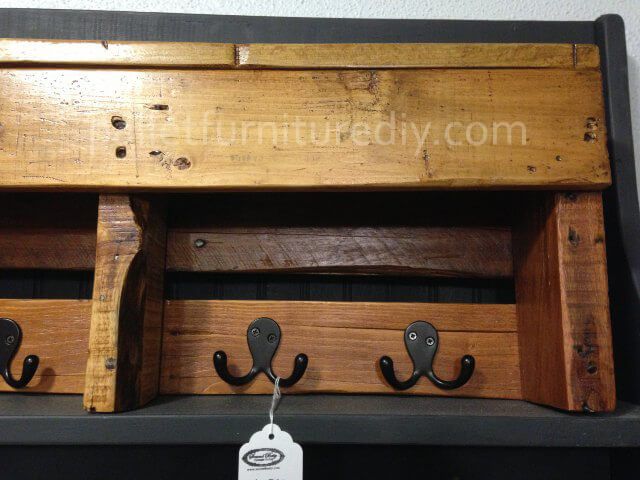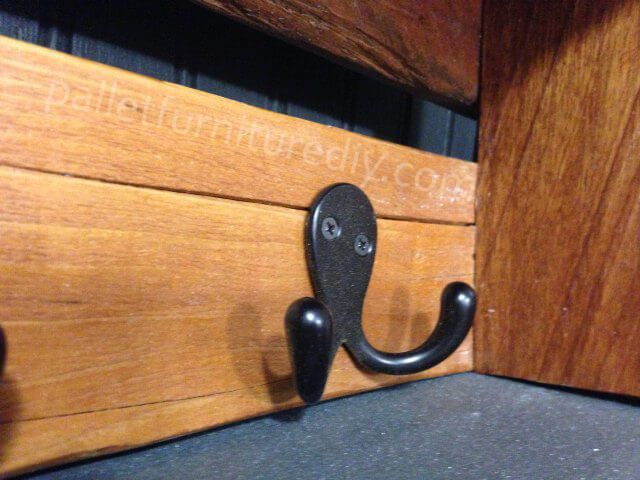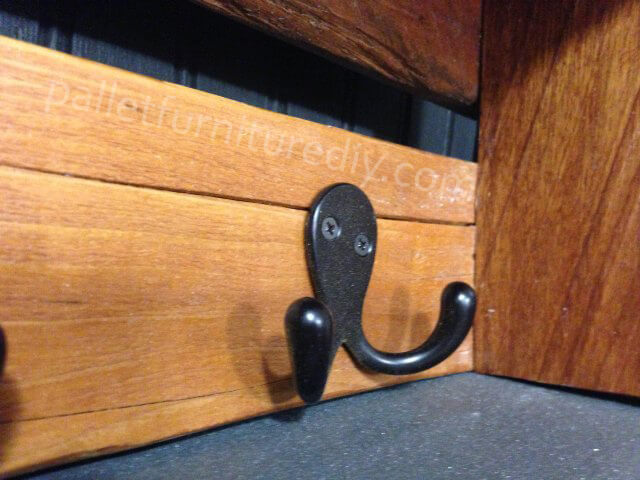 Idea sent by Kevin Davis