Shelves are a way to shift easily your items on your favorite wall area which you just want to display to all! Sometime the shelves can work great as a beautiful wall art if you just get them in different art style shapes! As the geometrical wall decors are in trends currently so we have shared here this DIY pallet geometrical wall display shelves idea which also gives your walls a marvelous 3D look!
Construction is all beginner-friendly and is quick too as here only the big task is to put together the separated pieces of pallets for some amazing geometrical shapes as you can see! The geometrical shelves have been made mingled here in a creative way that leads to a captivating artistic look of them! So get some free slats of pallets to clone these art style 3D wall shelves for beautiful and stunning manifestation of living room walls!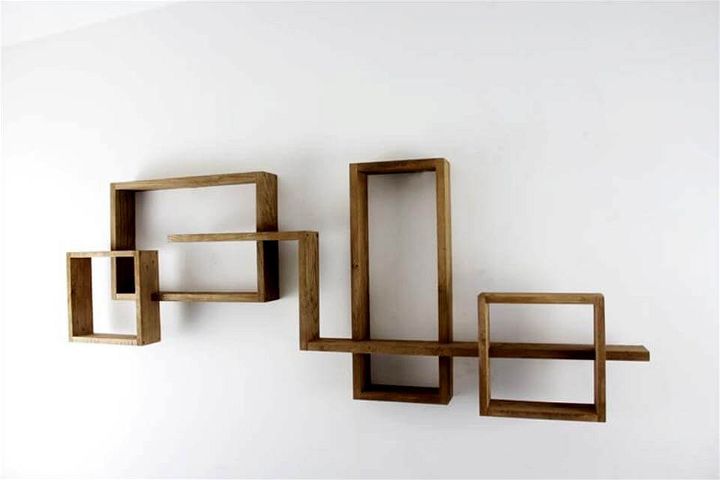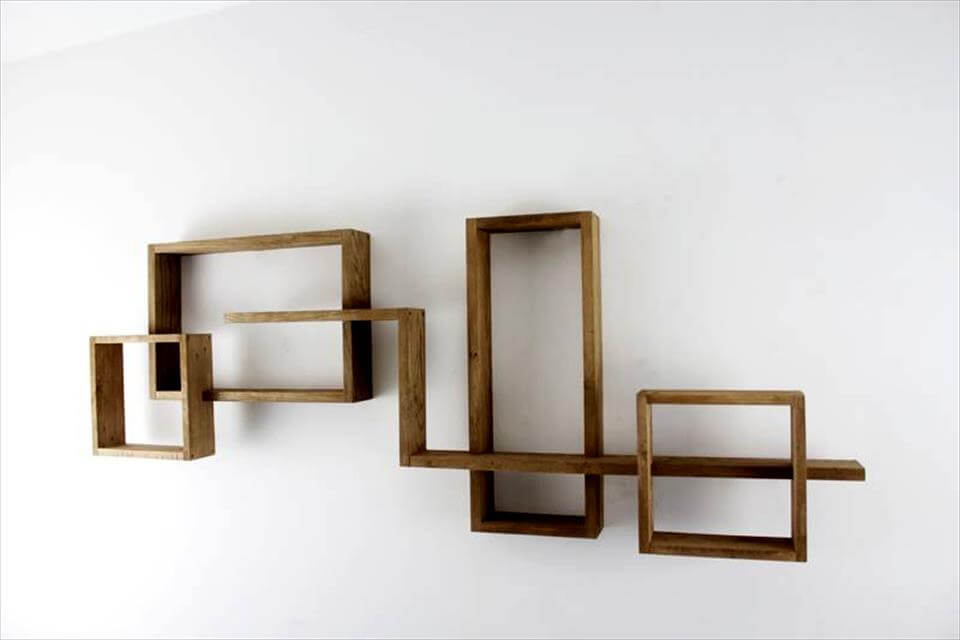 Build small boxes out of straight pallet lengths make the mingled creatively for arty geometrical arrangements over your selected wall area!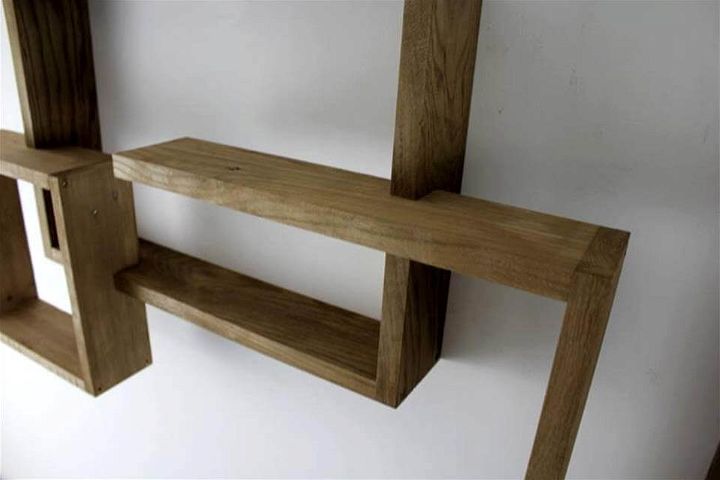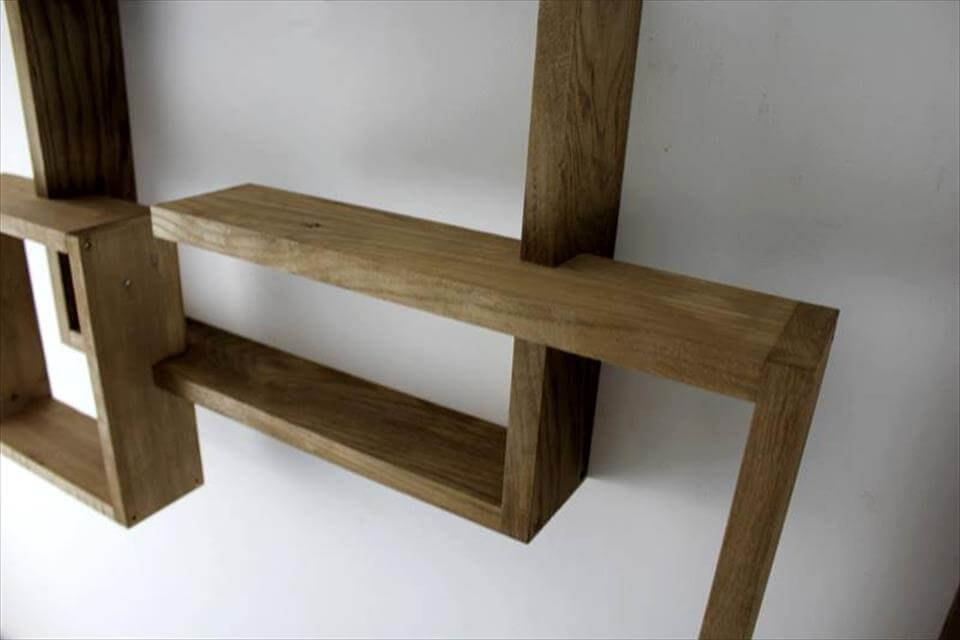 Internal fittings of frames have been done by making little custom cuts in one frame according to width size of other frame's plank as you can see! Each cut holds a half of the plank which gives the amazing 3D impact to entire shelving scheme!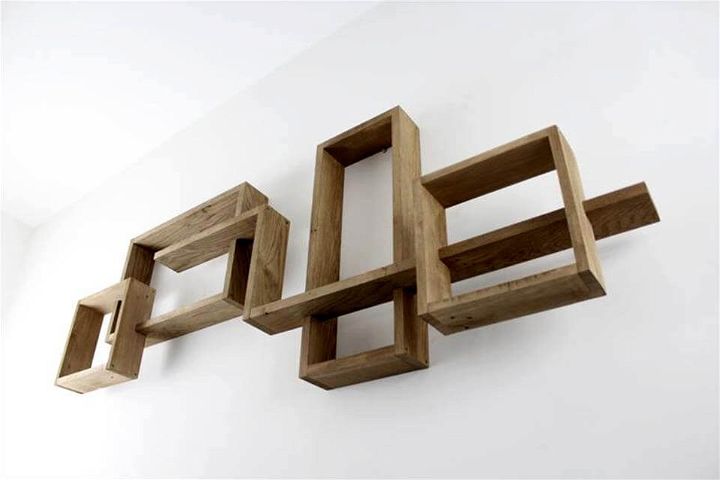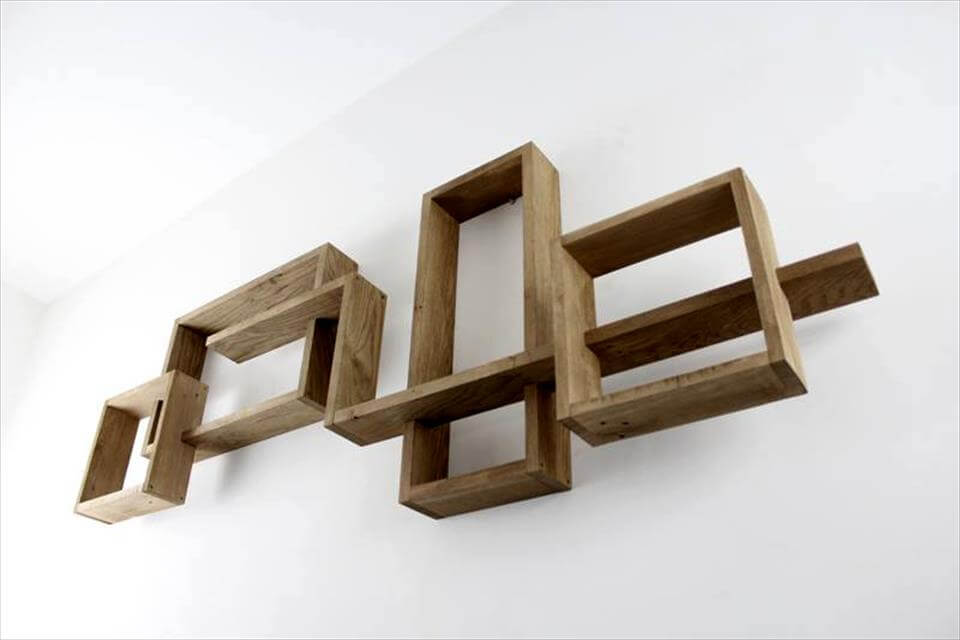 Just according the the color of background wall, the entire shelving scheme can be painted for beautiful match or contrast to wall also!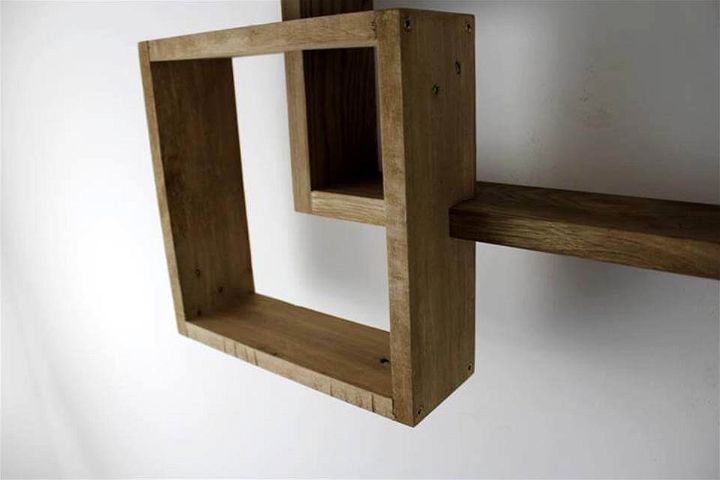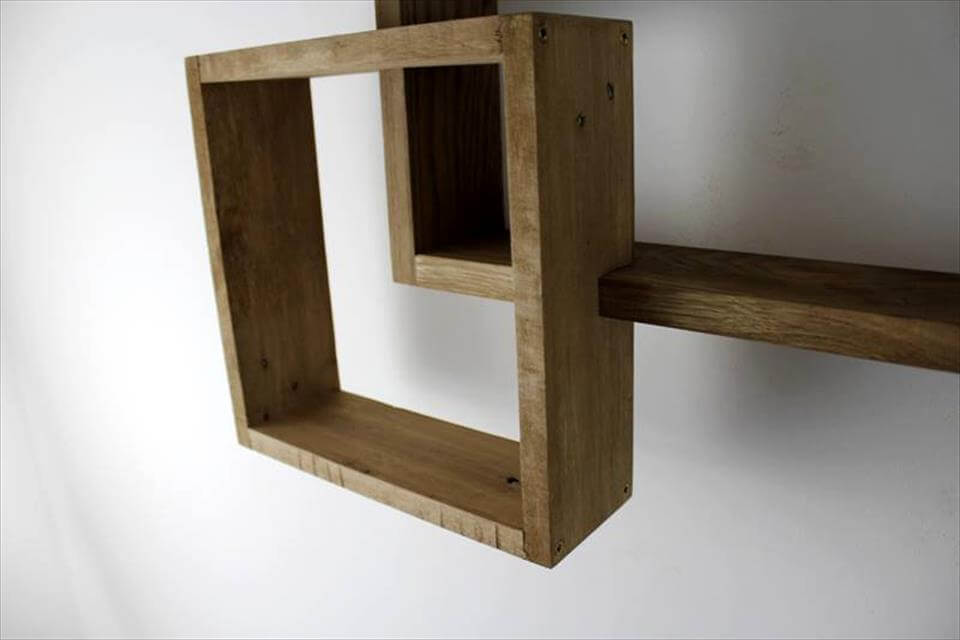 Each section of this geometrical wall shelving scheme can hold well a single gift separately for a more worthy look! Mural frames and wedding gifts would be best to display through this art style shelving scheme!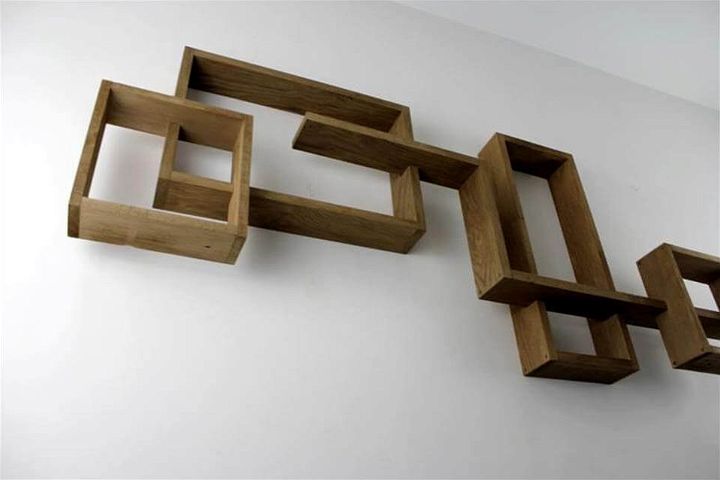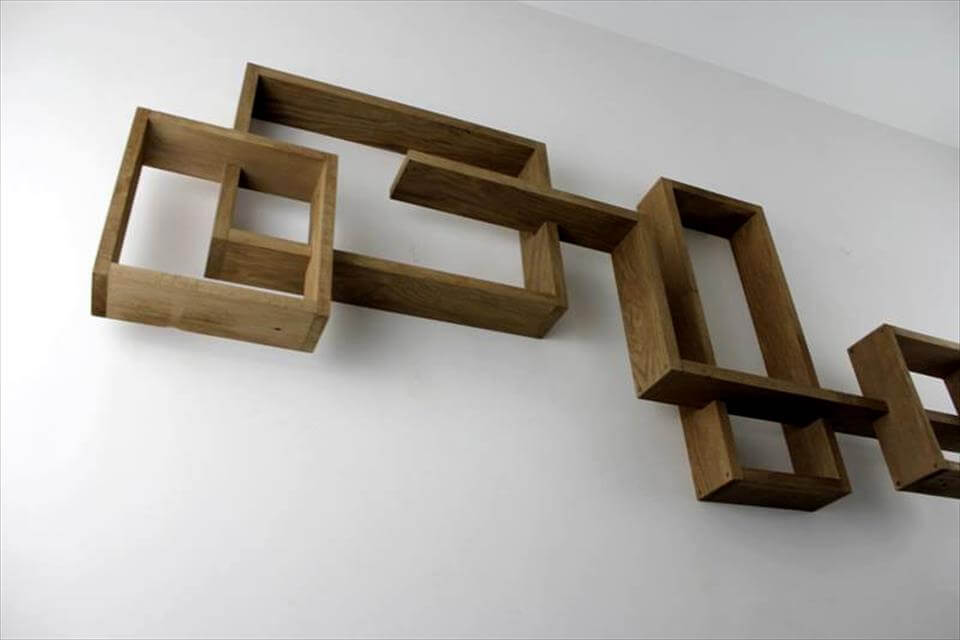 Here is how you can make any of your wall amusing and enchanting by using old pallets, these geometrical wall shelves have also been done for free!
Made by: YvaR DesigN